We're never short on ideas for beautiful necklaces to add to your neck mess. From slim and colorful lockets to delicate and bold charm necklaces, here are 10 18k gold necklaces that fit perfectly into your neck mess...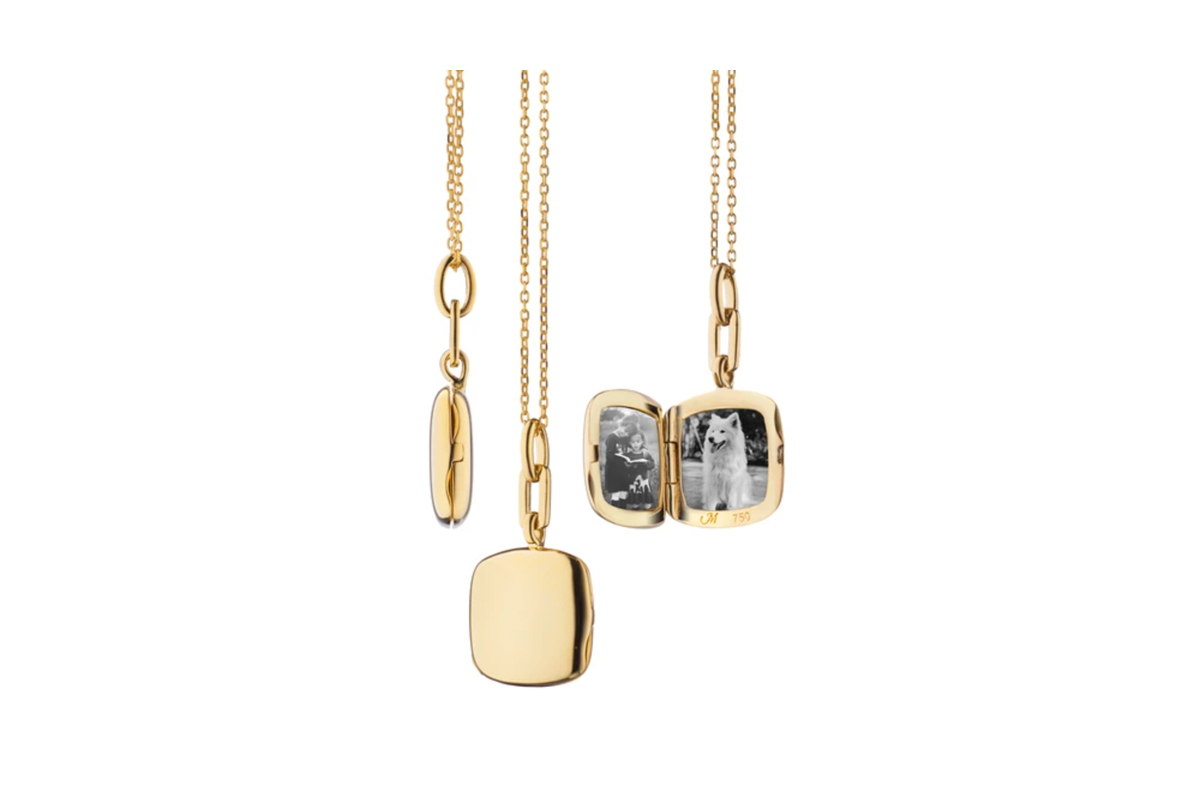 A slim locket slips beautifully into any neck mess due to its delicate and thin design. It's one of our favorite locket necklaces to mix with other pieces because of how clean and versatile it is.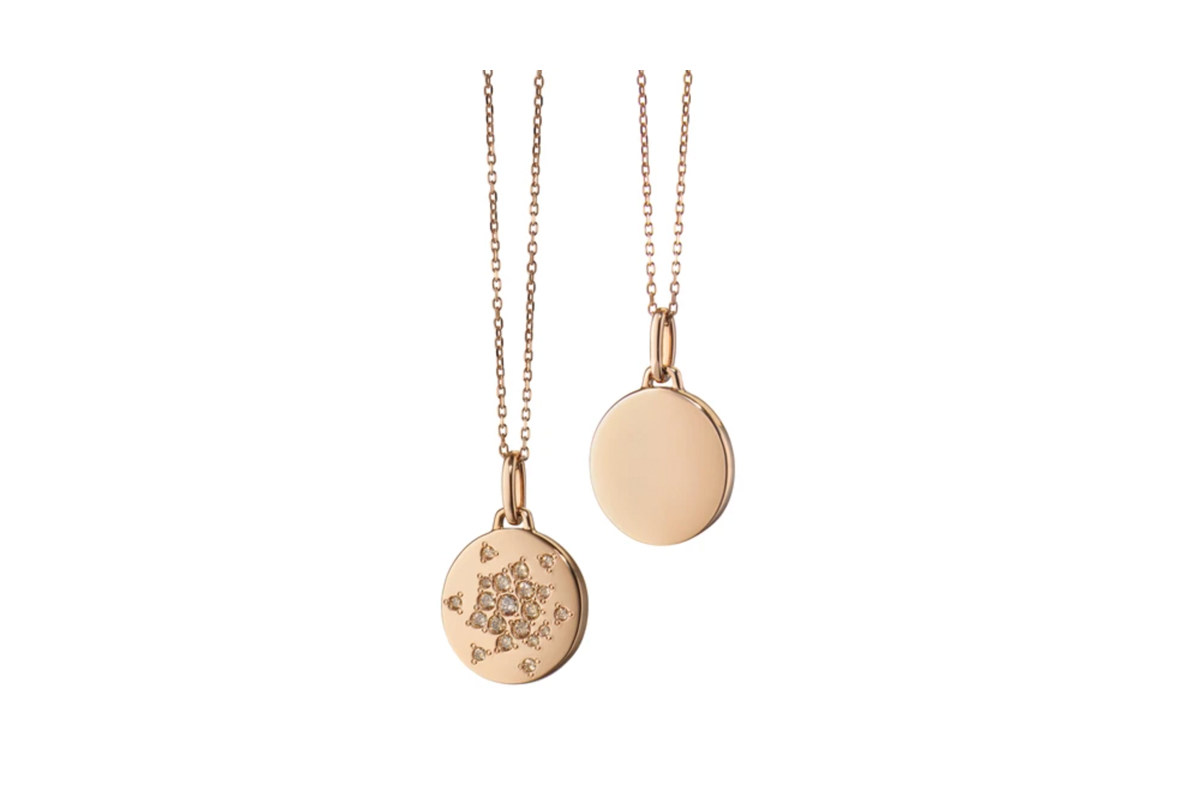 Scattered Cognac Diamond Engravable Pendant Necklace
This engravable pendant necklace is such a unique and special piece. It adds an element of sparkle to any neck mess - the one featured above it 18k rose gold and it is also available in 18k yellow gold. The back is engravable, so it's the perfect opportunity to gift someone something meaningful to add to their charm necklace collection.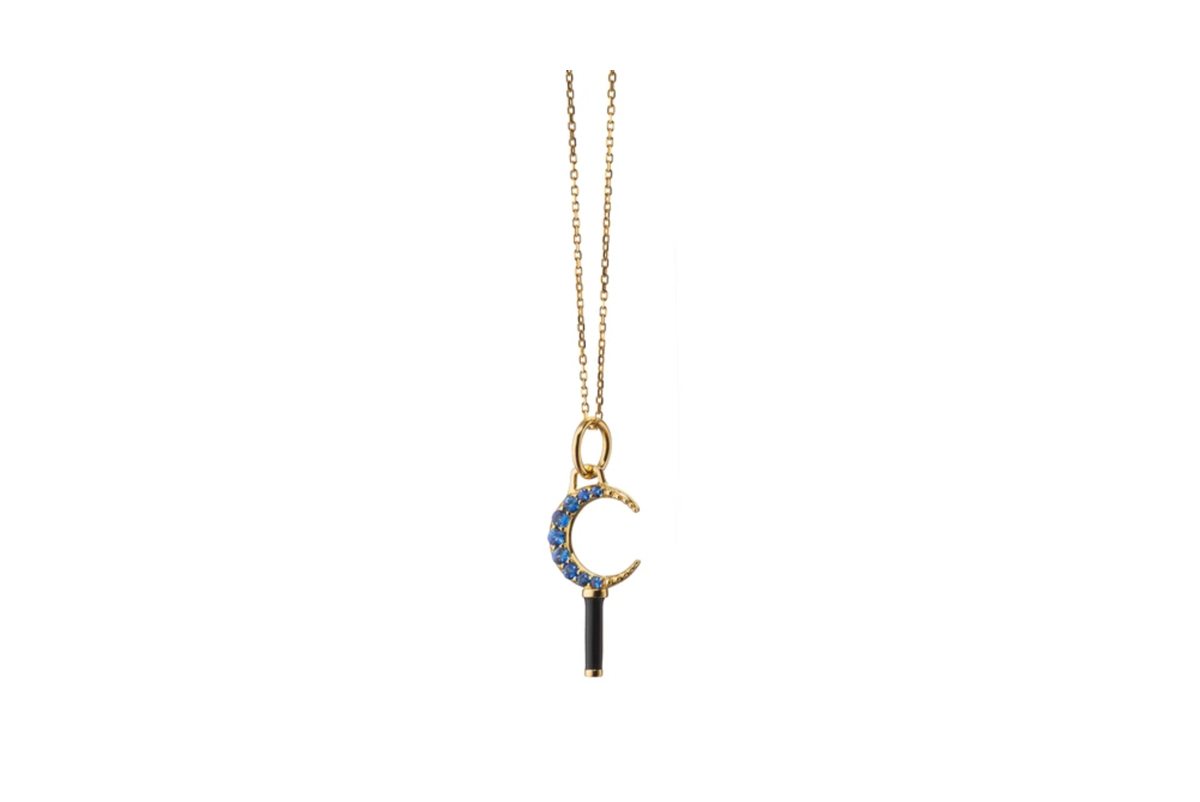 Mini Dream Moon Key Charm Necklace
We love this mini dream moon key charm necklace to add a pop of color to any gold neck mess. The sapphires and black enamel make it truly unique.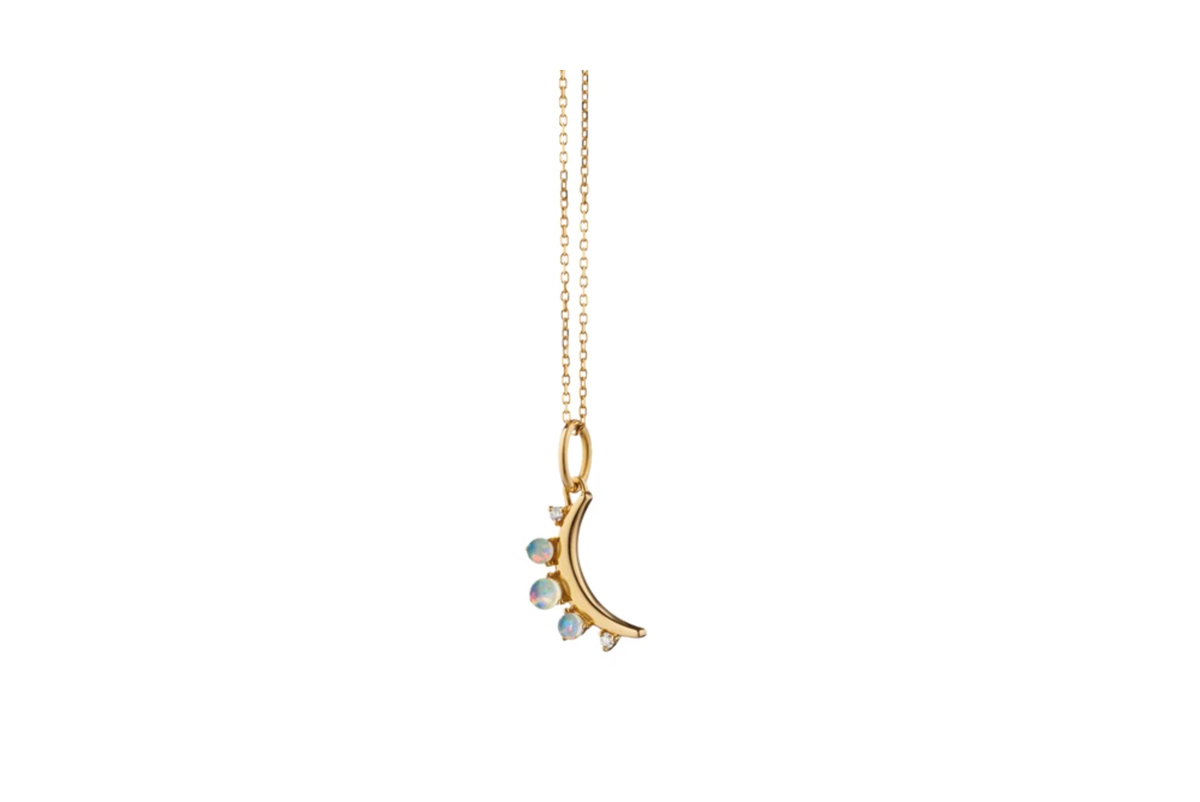 October Opal "Moon" Birthstone Necklace
What better piece to add to your neck mess than a charm necklace featuring your birthstone? It's a great way to add a personal element to your story, and our birthstone moon necklaces feature a wide array of colorful stones, each of which make a beautiful addition to your collection.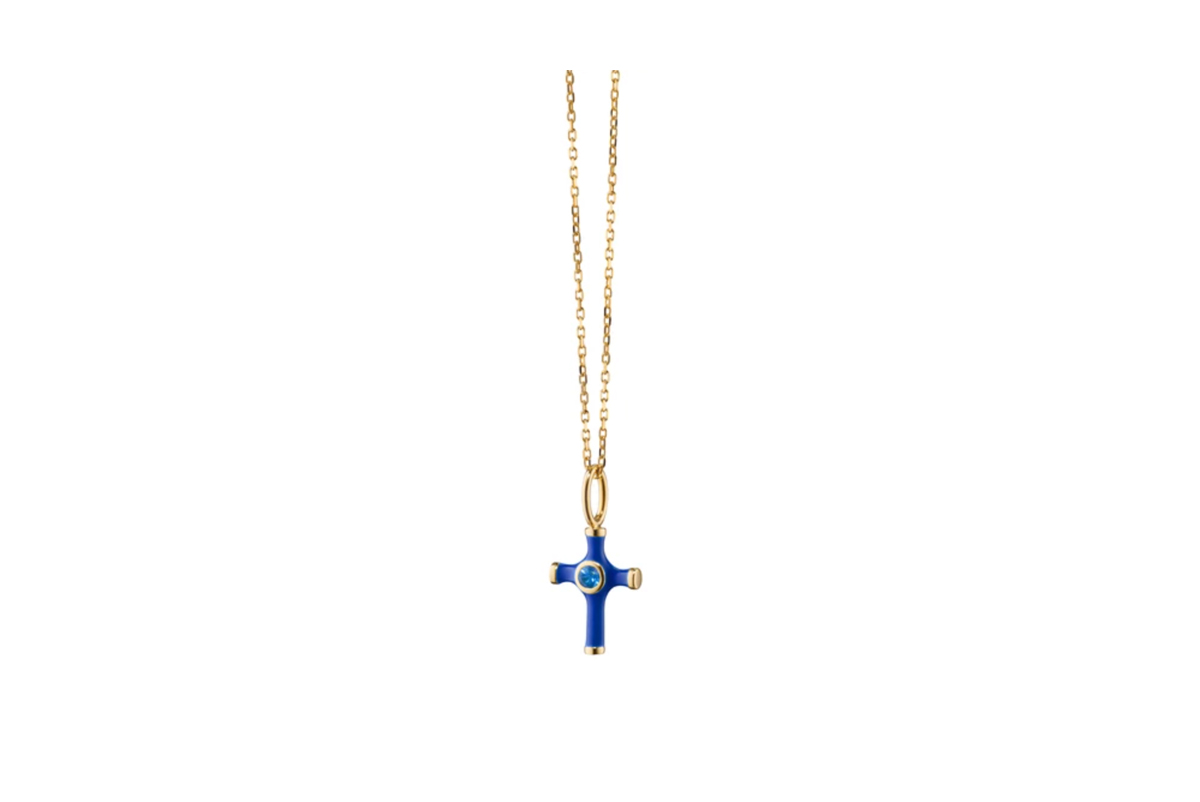 Mini Blue Enamel Cross Charm Necklace
These mini cross charm necklaces is a favorite in our offices. It's ideal for those who love smaller and more delicate pieces, and it mixes well with just about anything. It's the kind of piece you'll love wearing so much that you'll forget you have it on!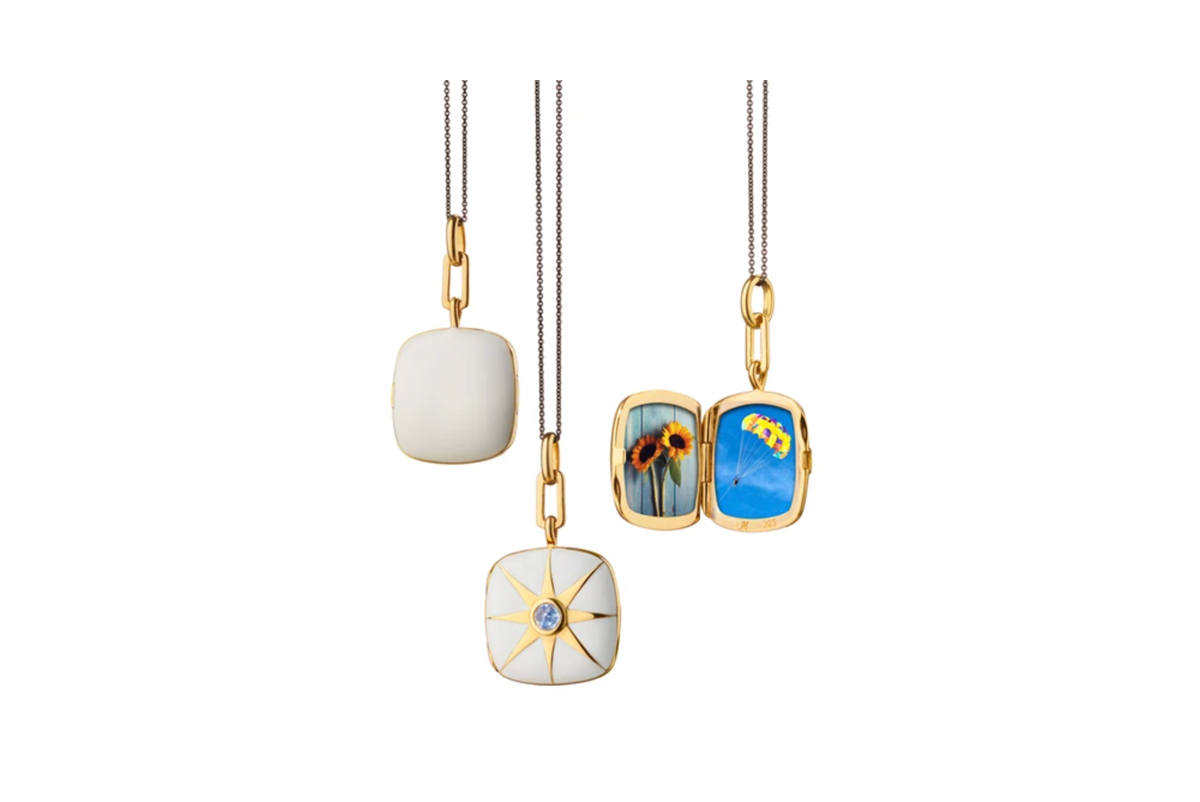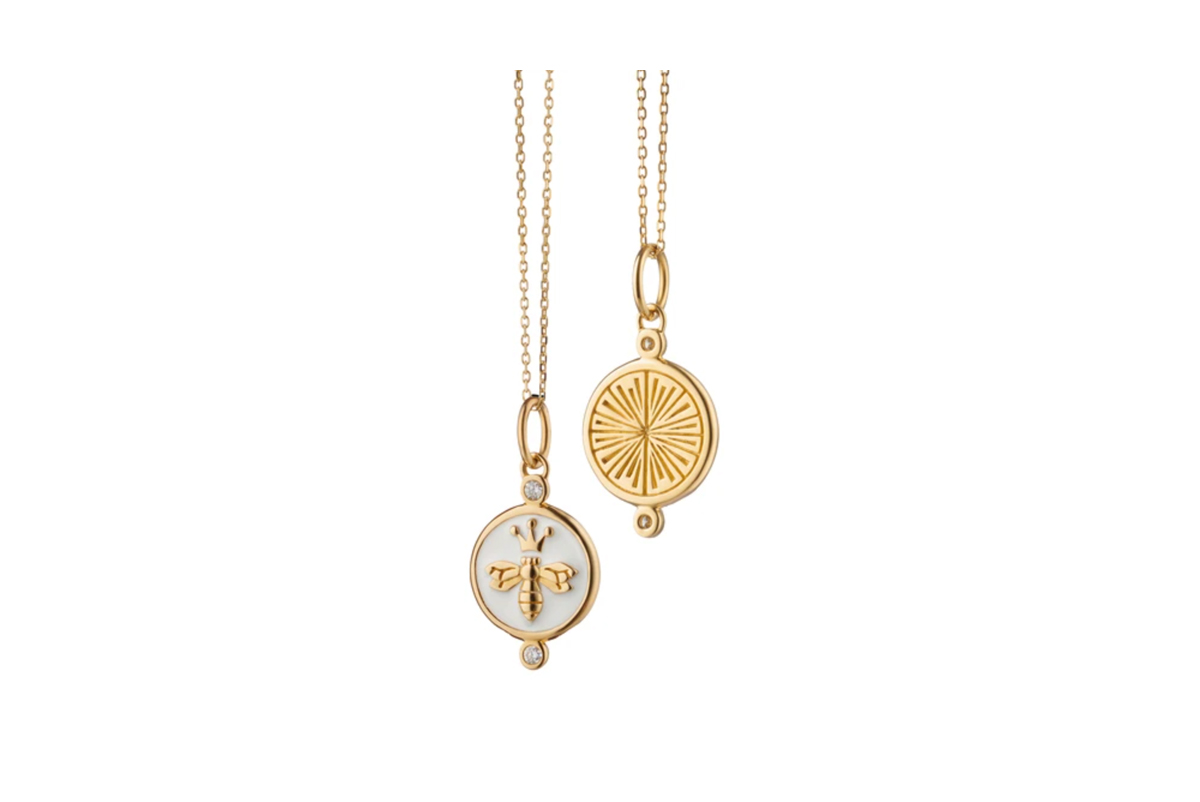 Queen Bee Charm with White Enamel
Our Queen Bee charm necklace is one of our most popular style, most likely because it makes any woman wearing it feel empowered and inspired. We love the white enamel and diamond version, but it comes in a variety of 18k gold styles that are a wonderful addition to a well dressed neck.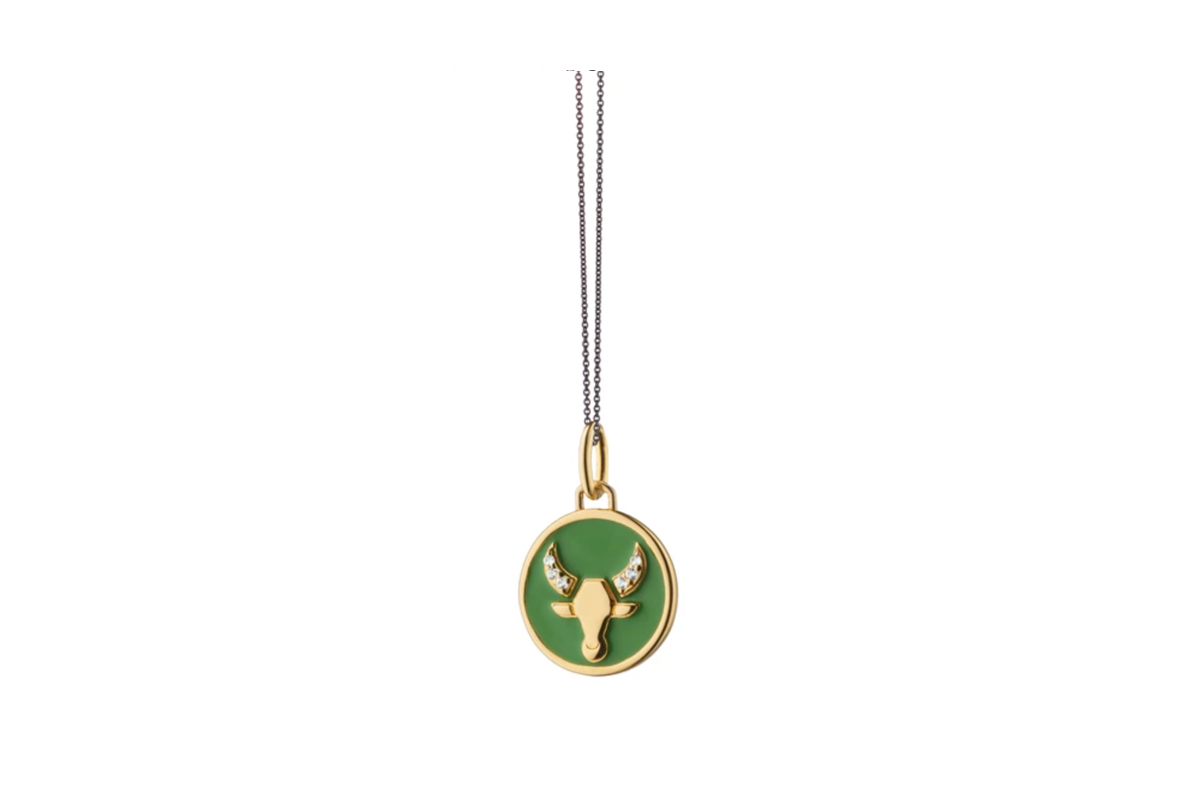 Mini 'Taurus' Enamel Vermeil Charm Necklace
Our Zodiac charms are a great addition to a neck mess and come in a variety of delicious colors that add a touch of fun. We love collecting these colorful pieces and wearing both our own zodiacs and those of our children and loved ones. It's a fun way to make a statement and add personal conversation pieces to your neck mess!
Mini Apollo Bow and Arrow Charm Necklace
This elegant charm is a stunning piece that always turns heads. We love adding a statement 18k gold charm necklace like this to our neck mess to keep it unique and interesting.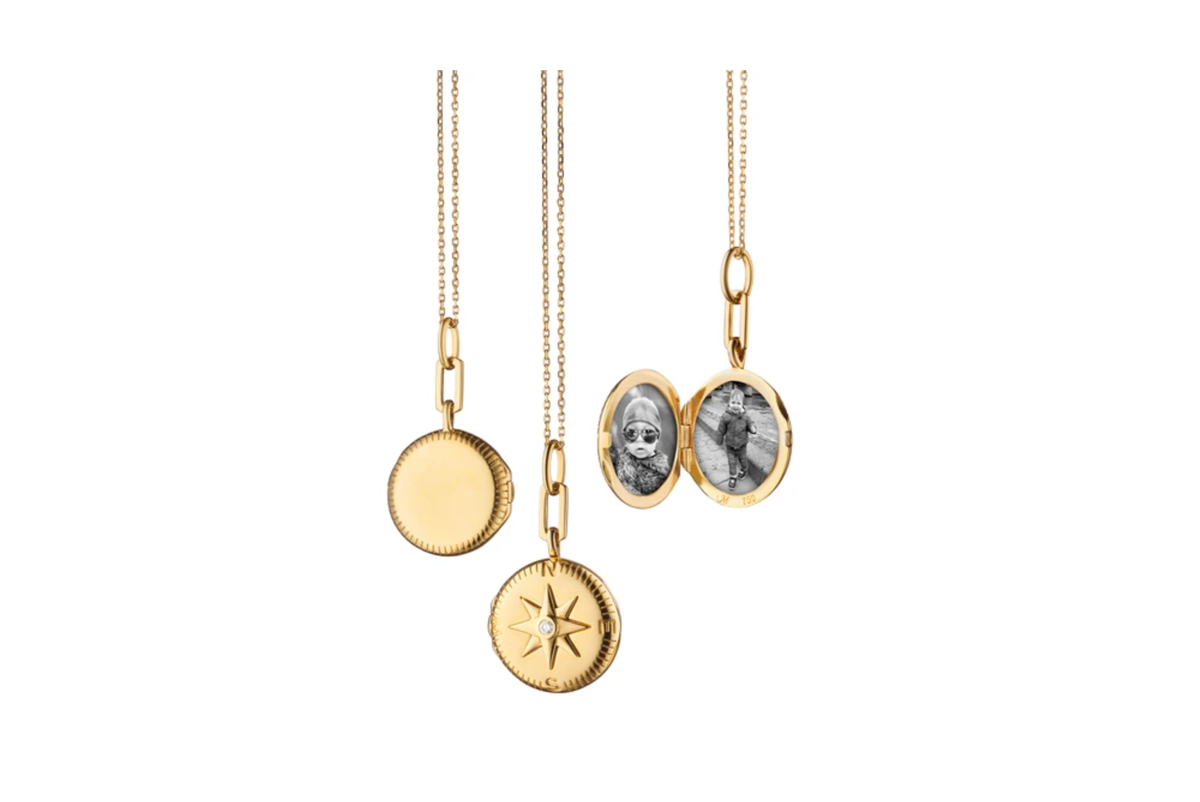 Adventure Compass Gold Locket Necklace
The only thing better than a locket is a locket that doubles as a charm necklace! This compass locket charm necklace is one of our most popular styles and is the perfect size to fit into any neck mess, It's one of our most popular styles - and for good reason!