Whether you receive it as a gift for someone special, or splurge on something for yourself, you can't go wrong with a diamond pendant necklace. We recently shared everything you need to know about diamonds and diamond jewelry, and today we're sharing 10 of our favorite diamond necklaces to add a little sparkle to your jewelry wardrobe....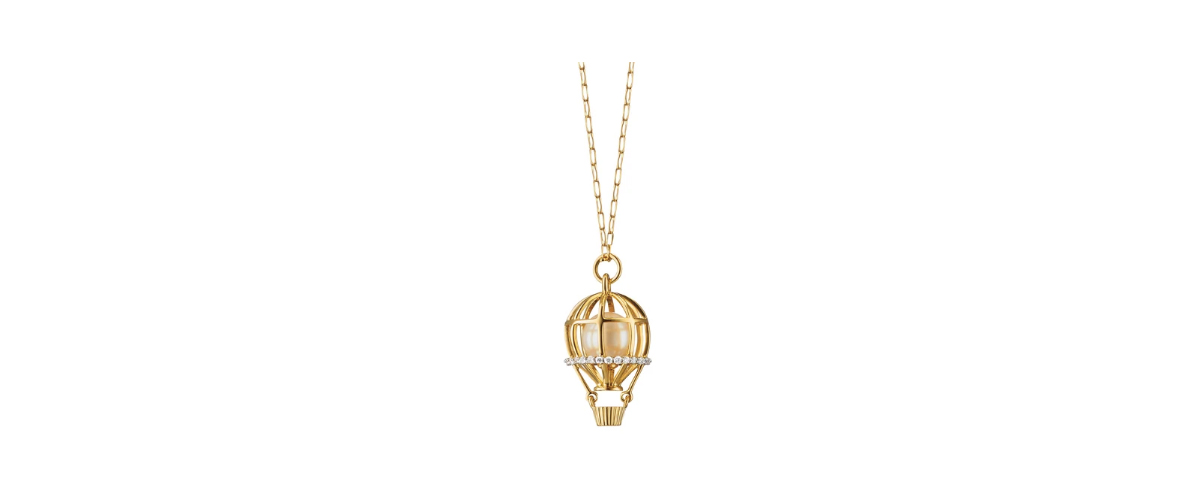 If you love travel and adventure, you'll love this 18K Gold Hot Air Balloon charm necklace, which features a freshwater pearl and white diamonds. The diamonds wrap around the balloon, so your diamond pendant will sparkle no matter which way it falls.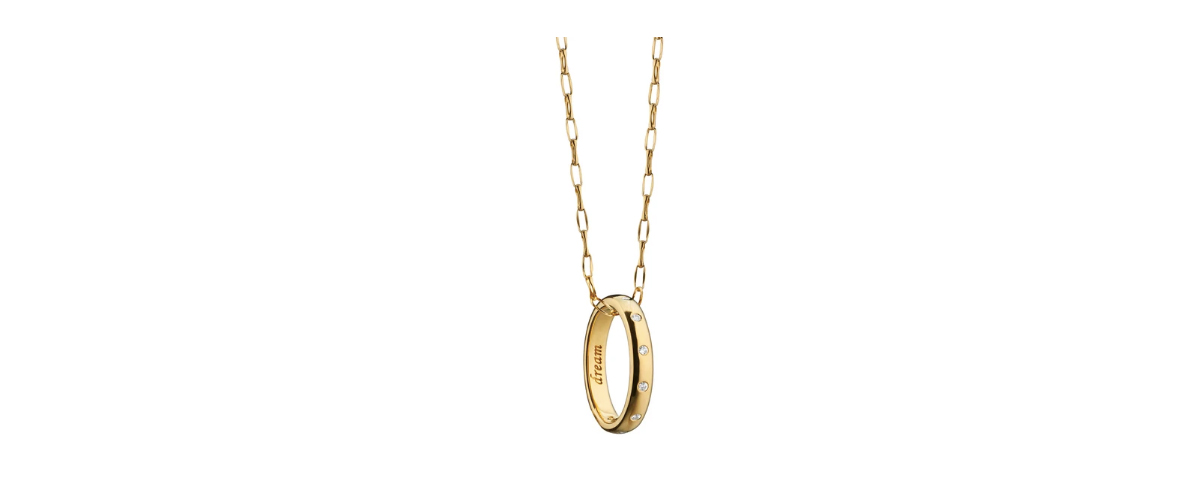 This diamond poesy necklace features a diamond poesy ring from our stackable ring collection. The necklace is engraved with the word "dream" and will empower and inspire you to do just that. The ring is classic and subtle; it's truly a diamond necklace that will never go out of style.
Another charm necklace to inspire your adventures, our global compass 'adventure' charm necklace is accented with diamonds that are peppered throughout, as well as a moonstone in the center. It's the perfect diamond and pearl pendant necklace for the adventurer.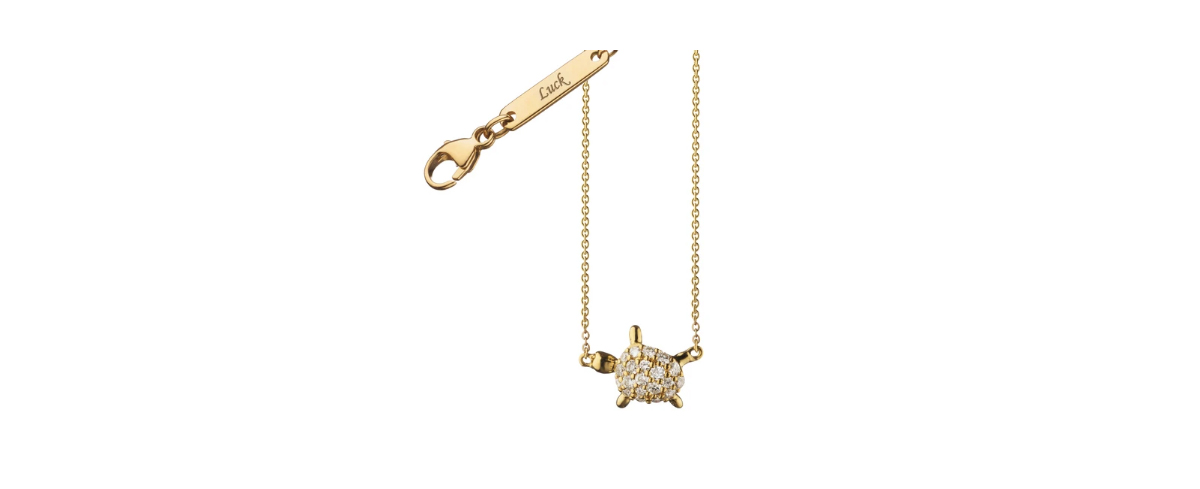 Our 18k gold turtle 'luck' necklace with pave white diamonds is the perfect diamond necklace to bring you a little bit of luck. We love the way our delicate critter necklaces are 'barely there' but still add a special sparkle to your neck.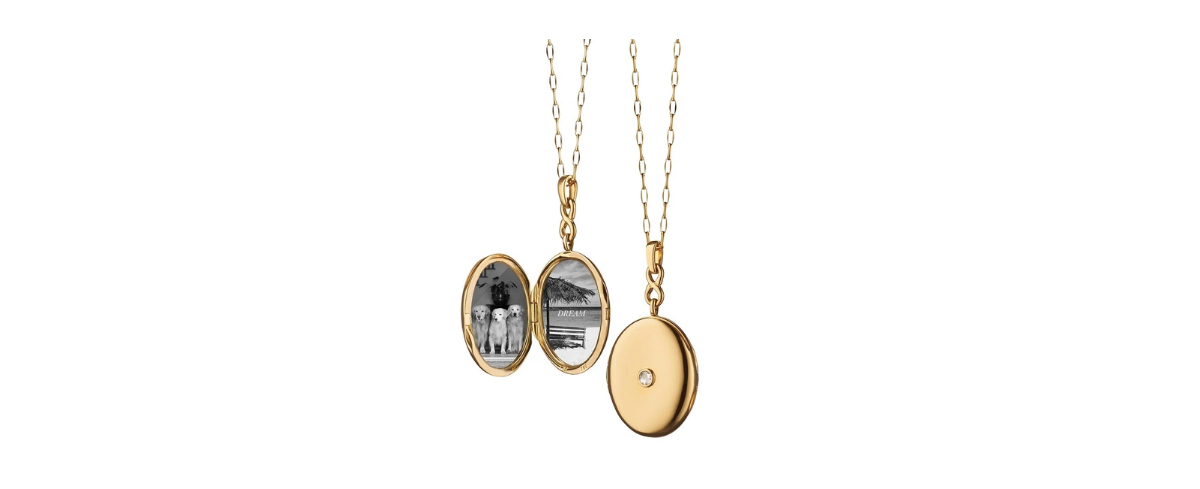 One of our most popular and classic styles, you can't get much chicer than our 18k gold diamond infinity locket with a center rose cut diamond. If Jackie O wore a locket, you have to imagine this is the one she would choose (We like to call it 'The little black dress' of lockets). A classic locket is a foundational piece for a woman's jewelry wardrobe, and this might just be the perfect one.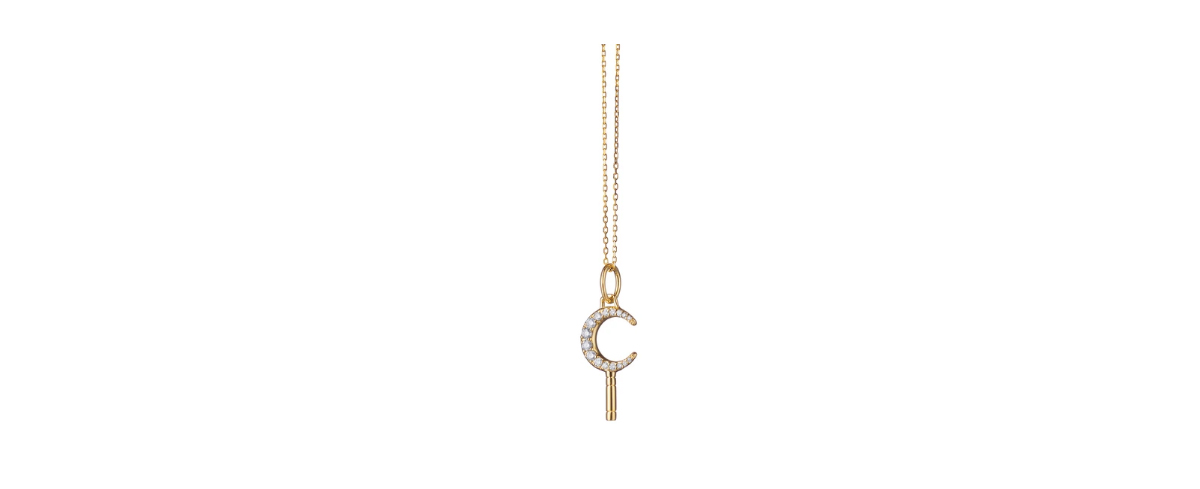 Our 'Dream' moon necklace with diamonds is another diamond necklace that will forever encourage you to dream. This diamond pendant looks beautiful layered, and adds a bit of sparkle to a neck mess.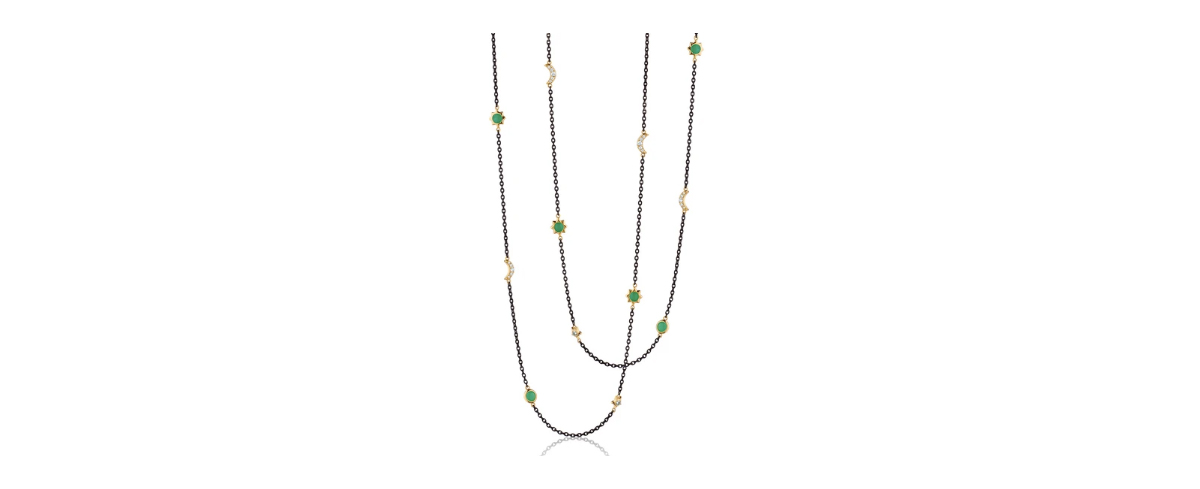 Sun, Moon and star chrysoprase and diamond steel chain necklace
This necklace, which features strands of suns, moons and stars on chains with chrysoprase and white diamonds, looks stunning alone or layered with other necklaces. The diamonds are discreet but the necklace is a showstopper.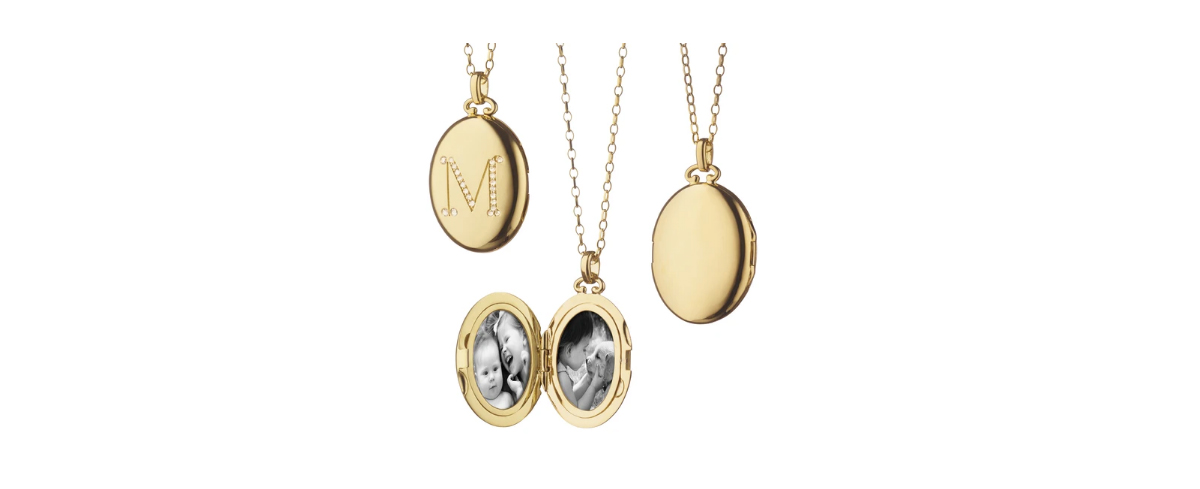 You can't get more personalized - and luxurious - than a locket that has your initials in diamonds. This initial pendant necklace is a major investment piece, but one that will no doubt last a lifetime - and pass on to future generations.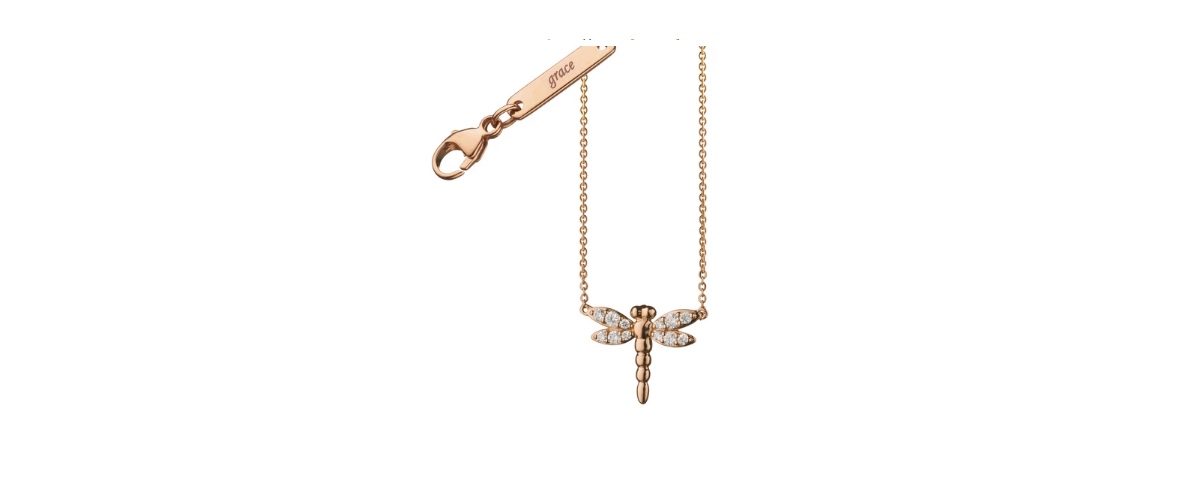 This rose gold dragonfly critter necklace symbolizes grace and elegance. The empowering and delicate necklace features a 18k rose gold dragonfly with pave white diamonds in its wings, and is a subtle conversation piece.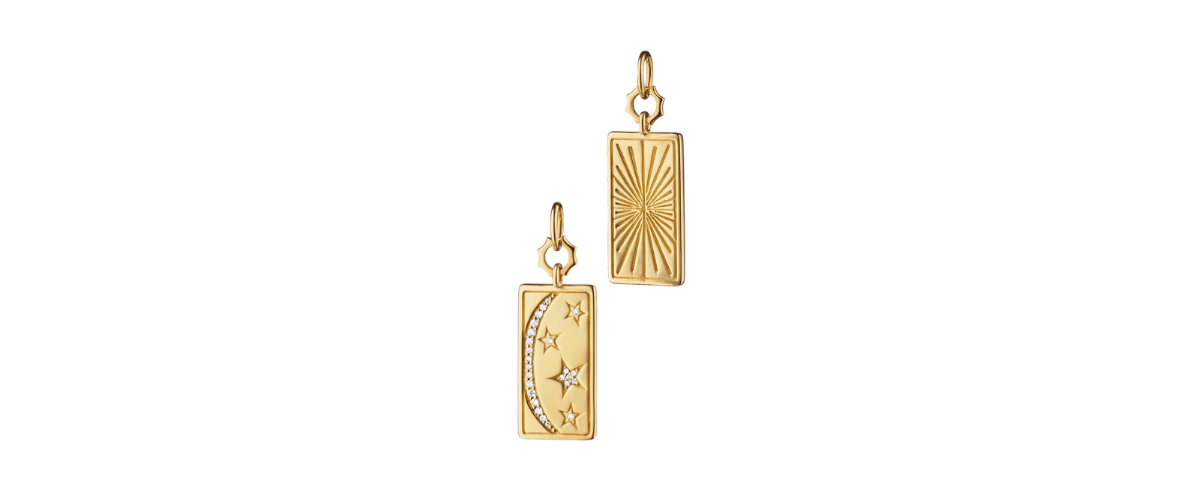 What could be more dreamy than the sun moon and stars in diamonds? This 18k gold medallion features just that, and will encourage you to imagine, dream and be happy.