Graduation is a momentous occasion that we love to mark with a piece that will truly empower your graduate as they move into the next phase of their lives. So many of our pieces include moving and inspiring messages that resonate (Carpe Diem, Never Fear, Luck, 'You Had The Power All Along, My Dear') making them wonderful gifting options when it comes to deciding on the perfect gift to suit the graduate in your life. Explore below for ten of our favorites or visit our Graduation Gift Guide for an even larger grouping of wonderful options. If there was ever a time to empower our loved ones who are graduating, it's definitely now...

One of our classic and most known styles, the Carpe Diem sterling silver charm necklace is a go-to graduation gift for good reason. It's a stand out piece that layers beautifully with just about anything.

Diamond Pave Carpe Diem Poesy Bracelet
The subtle design on this diamond pave poesy bracelet makes it one of our favorites. It's delicate and simple, with an inspiring message inscribed underneath. This is perfect for the chic graduate who appreciates simplicity in design.

Currently one of our most popular pieces, the Dorothy Medallion has been inspiring and empowering to so many of our customers and friends. It's one of those pieces that we find ourselves unable to take off. While it's impossible not to notice, this 18k gold charm necklace also incredibly wearable, and looks modern and sleek with anything you put on.

Our slim lockets are incredibly popular with young women - graduates, new Moms, young professionals, etc. It's a modern take on the locket necklace that is delicate and easy to layer, allowing you to create the perfect 'neck mess' - the perfect sentimental gift for the stylish graduate.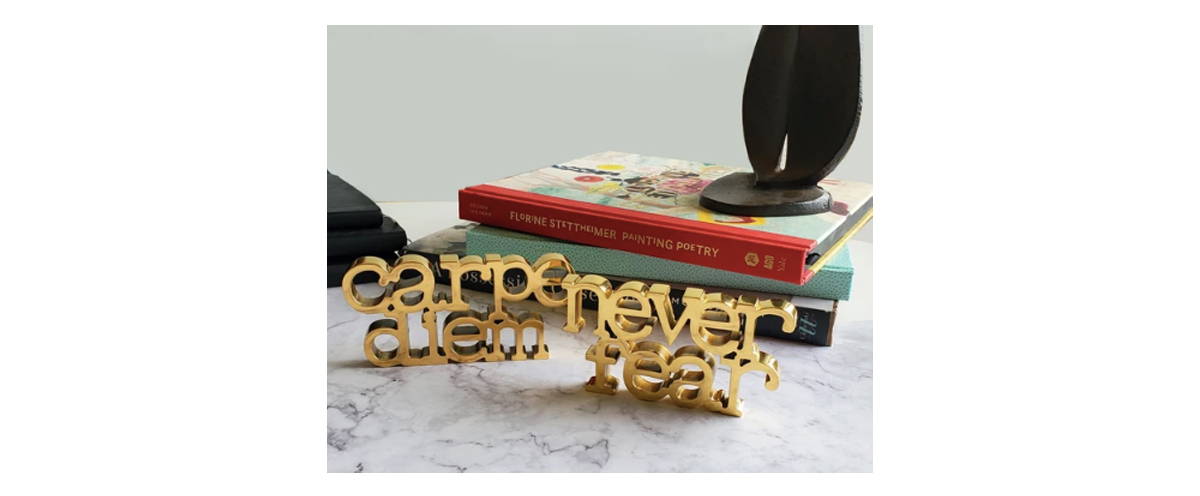 Carpe Diem and Never Fear Table Charms
If you're looking for a refreshing departure from jewelry, look no further than our table charms. They add a touch of style to the desk of any graduate, while also giving them an empowering message to look at each day as they take on their next adventure.

Travel Global Compass Charm with Sapphires
Gift your graduate the travel compass charm necklace to remind her that there will be so many new adventures on the horizon - whether it's future travels to new places, the next step in her education, or a personal journey she's about to undertake.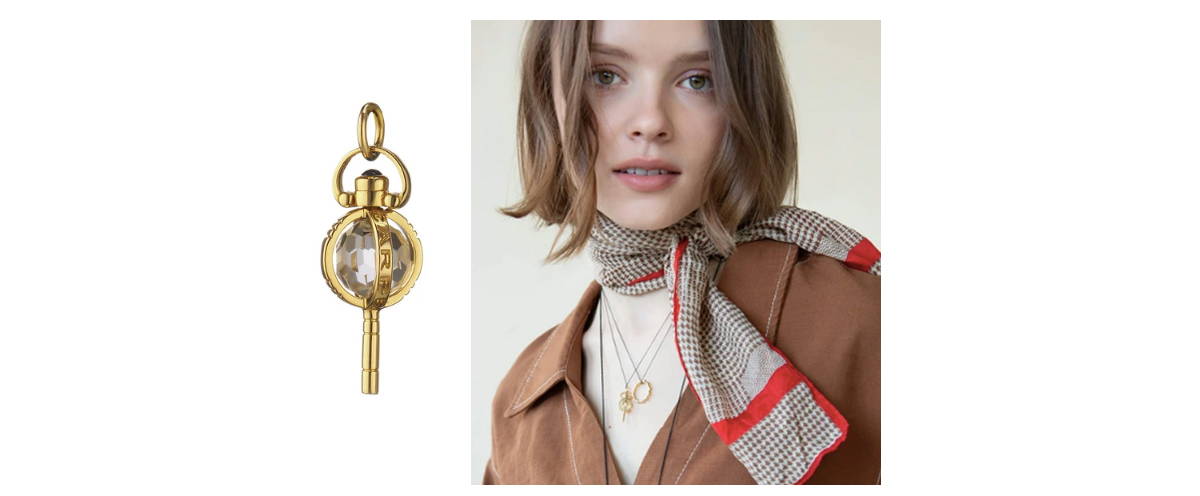 "Luck" Ruby Poesy Ring Necklace
There's nothing a new graduate appreciates more than a little bit of luck! This ruby poesy ring necklace adds a pop of color and will always make her smile. (It also doubles as a stackable ring.)

Another favorite modern locket necklace from our slim locket collection, the 'Nan' locket makes the perfect sleek and sentimental gift. Fill it with a photo from her school days to remind her that she'll always be filled with lasting memories of that time.