As animal lovers ourselves, we've designed many meaningful and empowering pieces inspired by some of our favorite animals. For the animal lover in your life, here are 10 of our family jewelry pieces...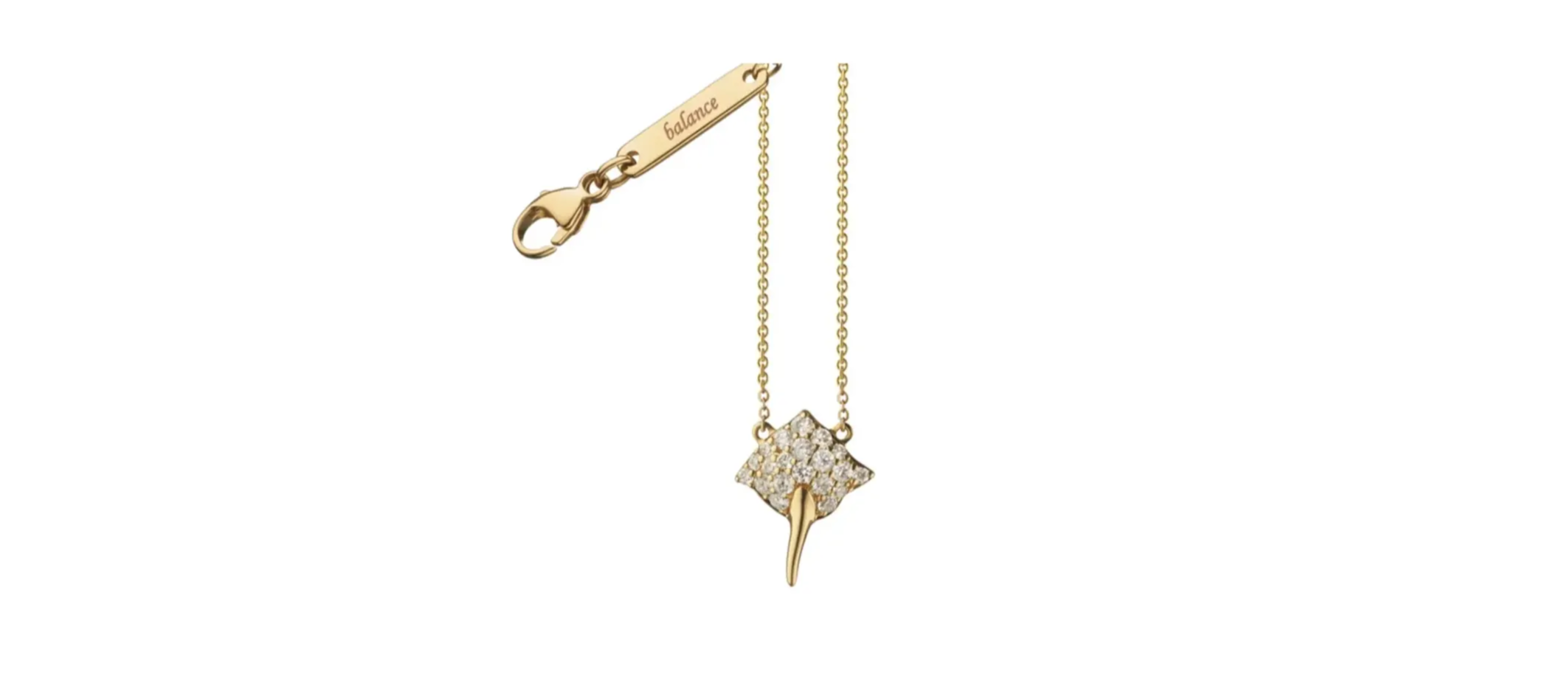 Diamond Critter Stingray 'Balance' Necklace
Our delicate critter necklaces come in a variety of styles, all symbolizing different animals, and the collection definitely has an animal critter for each animal lover in your life. We love this one, a diamond stingray, which is both subtle and unique, and inspires balance each day.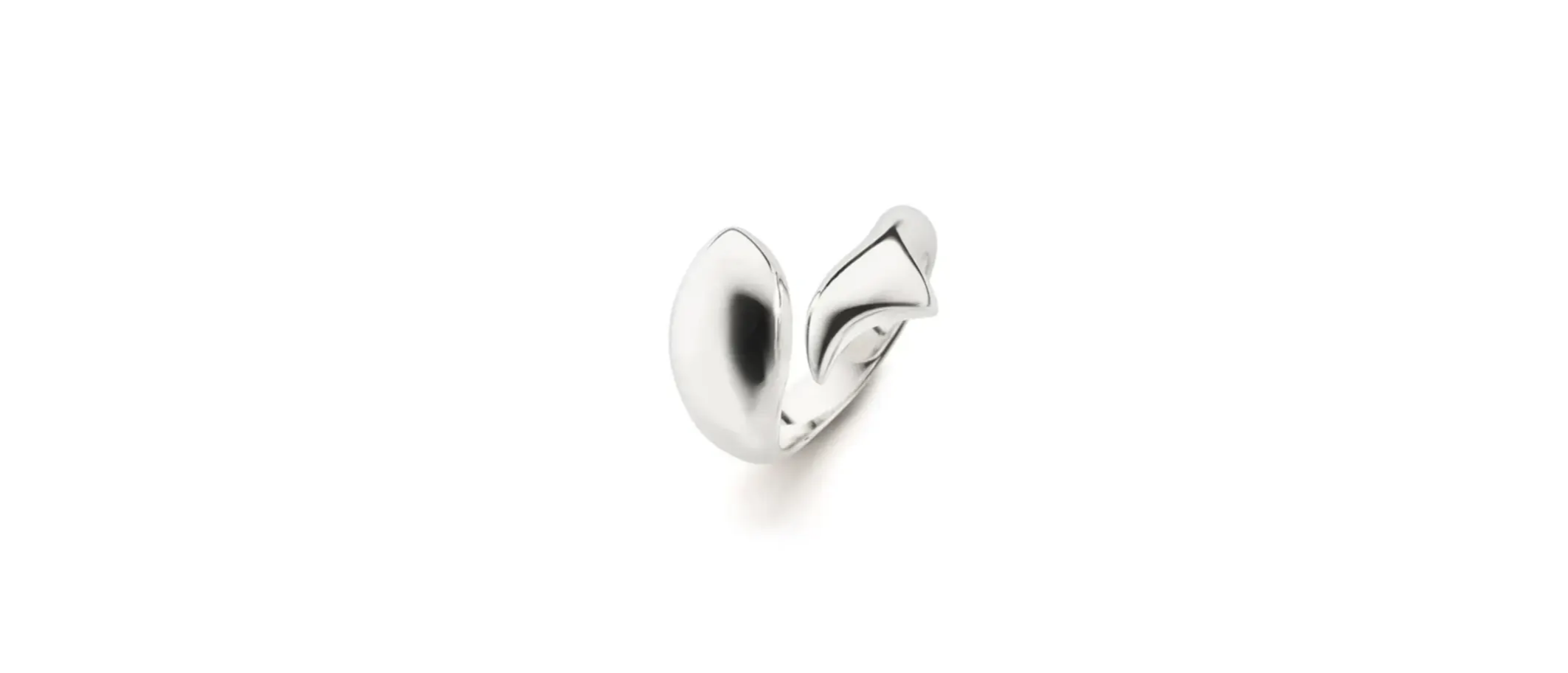 Monica came up with the concept of perseverance for our fish jewelry because fish always swim forward...just as we do when we persevere. This sterling silver ring is the perfect conversation piece to add to your loved ones collection. She'll love the design and shape, as well as the empowering meaning.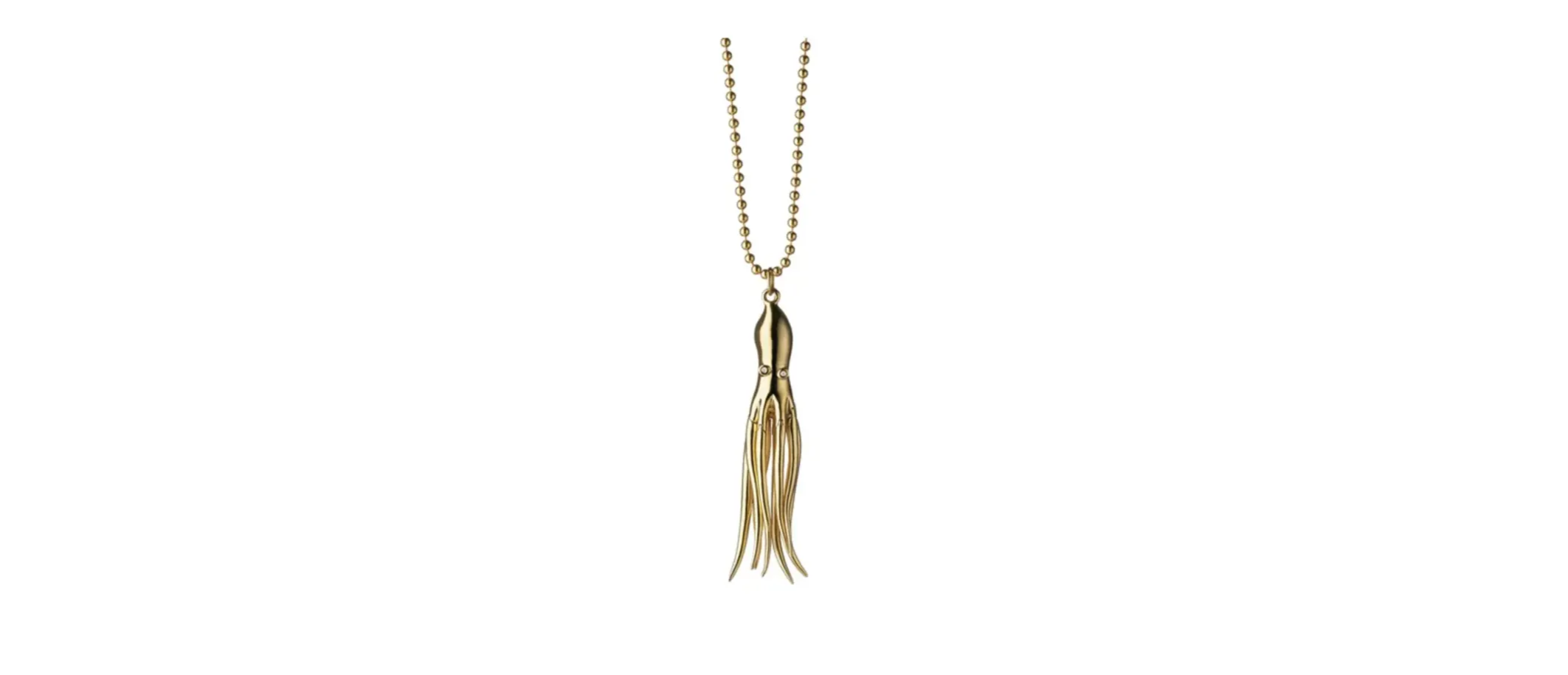 Intuition Octopus Charm Necklace
Does she love octopi as much as we do? Monica has been fascinated with the octopus for ages, and become even more infatuated after seeing the film My Octopus Teacher. Octopus have incredible intuition and intelligence, making them fascinating creatures. This piece is a gorgeous and unique addition to any jewelry wardrobe and makes an amazing gift.

Grace Dragonfly Necklace with Prasiolite
This statement dragonfly necklace is filled with meaning. Dragonflies symbolize not only grace and elegance, but new beginnings, change and happiness. This 18k gold and diamond dragonfly is set on a Prasiolite stone which is known to heal and bring balance.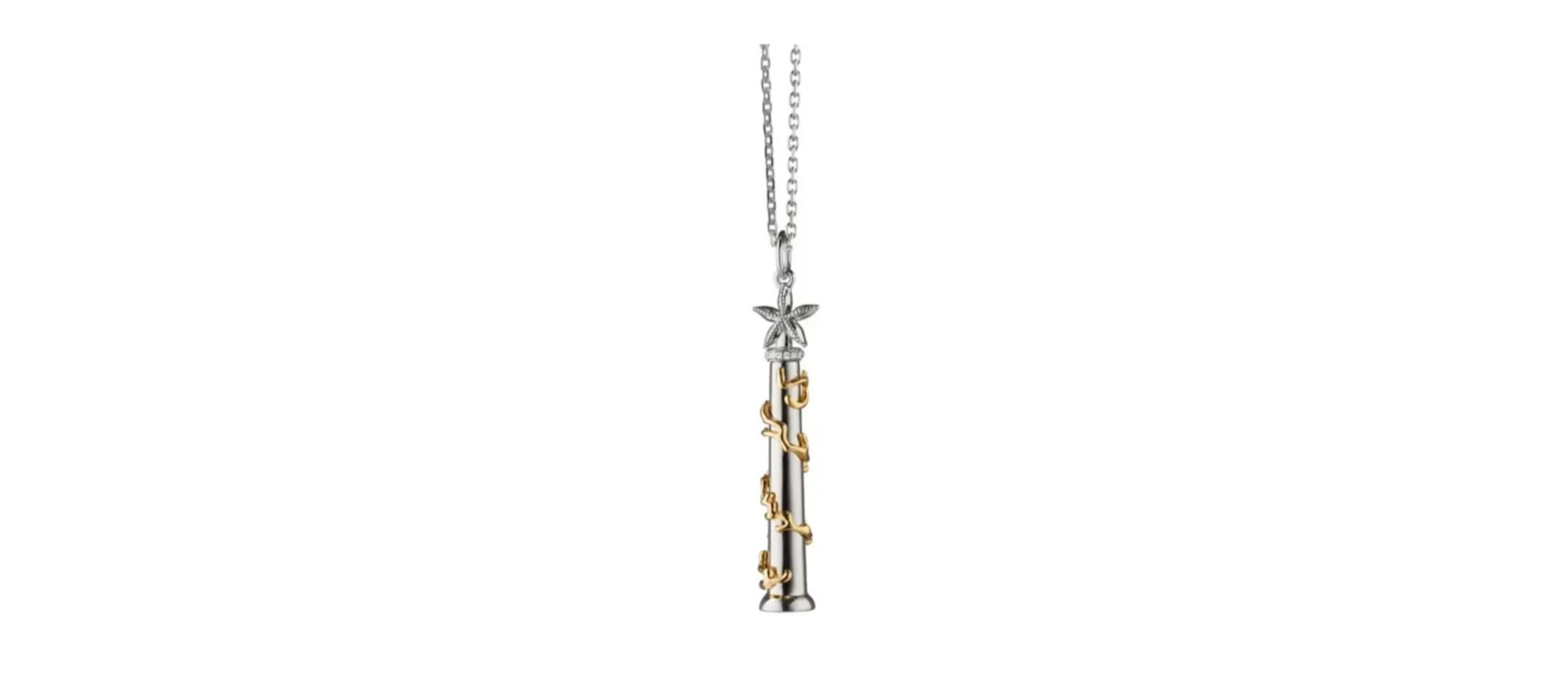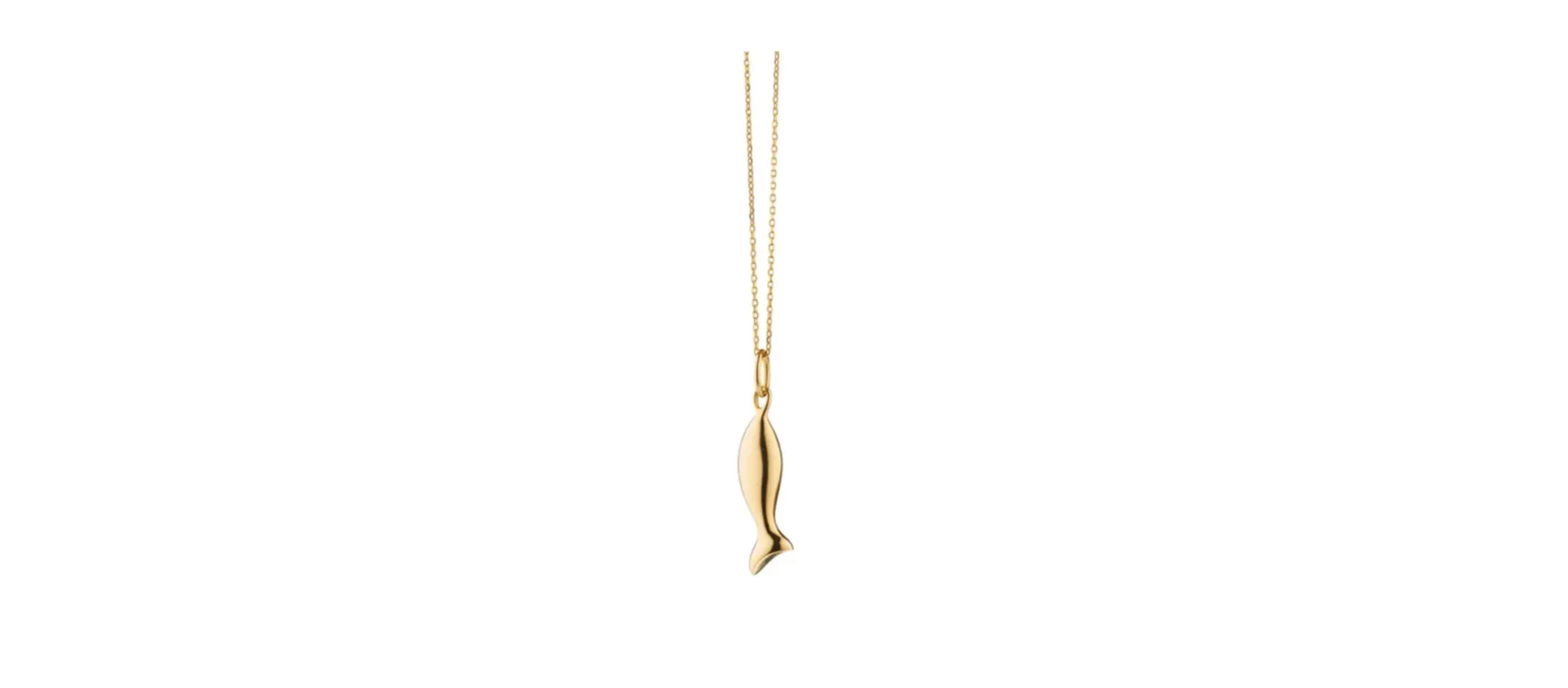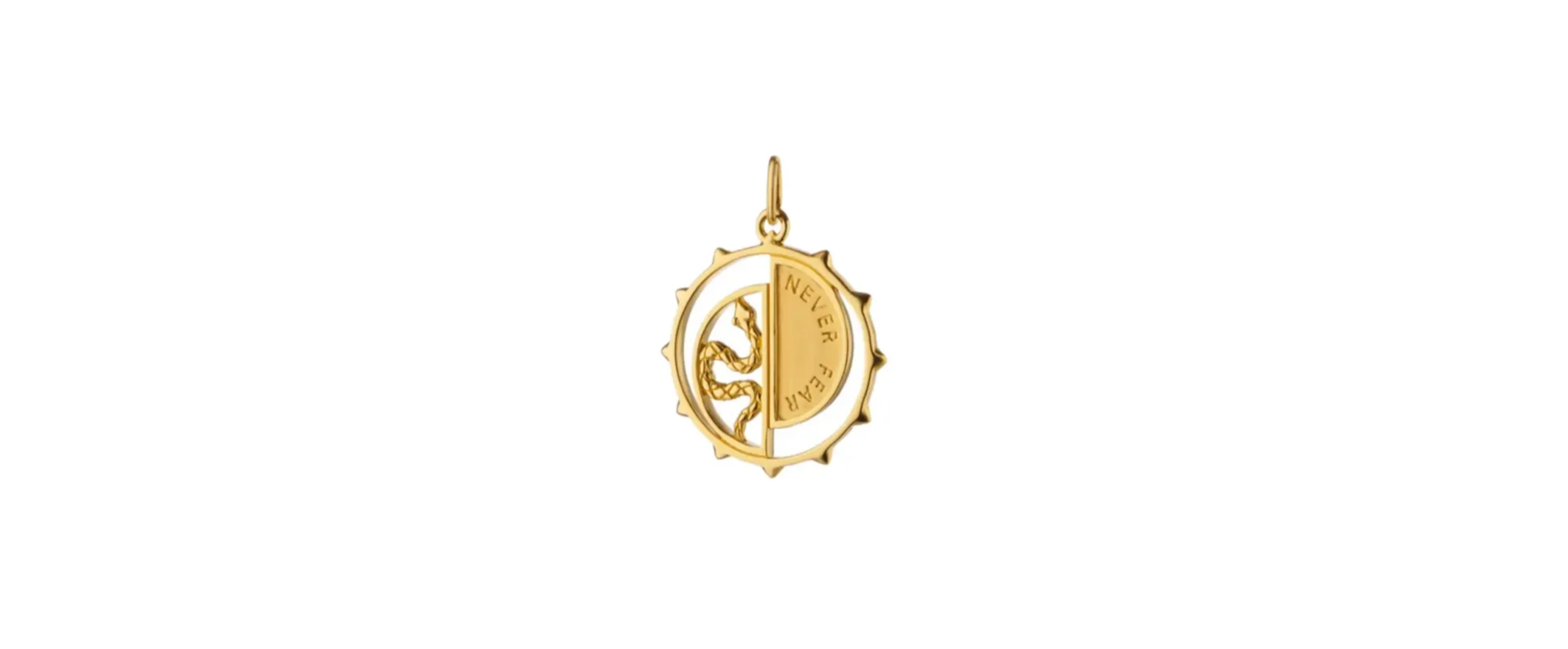 Our 'Never Fear' snake medallion is one of our most popular pieces; it's empowering message is perfect for any woman who loves snake jewerly as much as we do. Snake necklaces and bracelets have a rich history, and are often passed down over generations.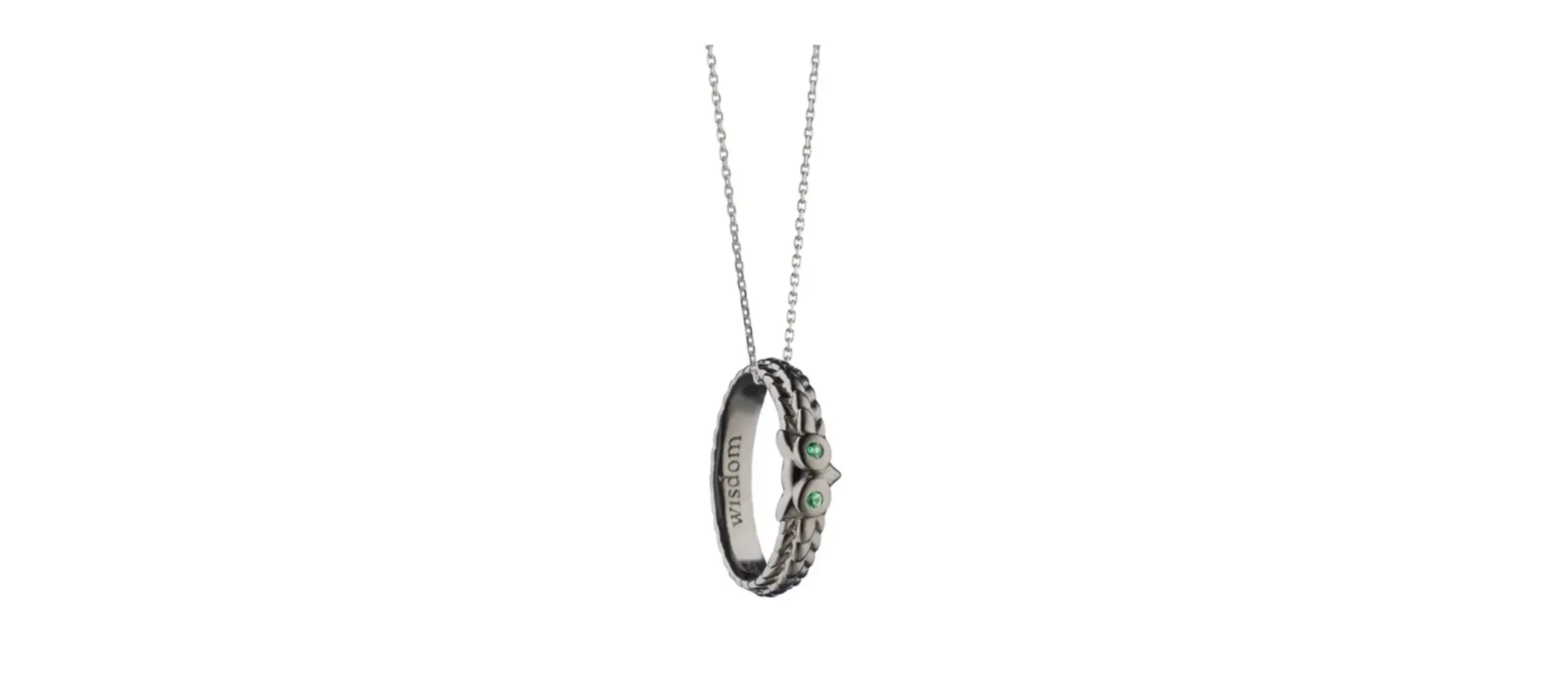 Wisdom Owl Poesy Ring Necklace
For the woman who is observant, intuitive and wise, gift the wisdom owl poesy ring, It can be worn as a stackable ring, or on a chain as part of her neck mess. This poesy is sterling silver and black rhodium, inscribed with the word wisdom and set with Green Tsavorite eyes. It's an unusual piece that will surely capture her attention.

Snake 'Never Fear' Poesy Bracelet
Our never fear snake poesy bracelet is another perfect gift for the woman who loves snake jewelry. This delicate bracelet looks beautiful on its own or can be layered with other delicate bracelets for a statement wrist.
Queen Bee Necklace with Diamonds
One of our most popular charm necklaces, our Queen Bee charm necklace is available in rose gold set with diamonds, as well as 18k gold, sterling silver, and white enamel and 18k gold. It's an empowering piece and the perfect gift for an animal lover to make them feel like a true queen.