Our sterling silver jewelry is over ninety percent pure silver, making it incredible quality that will truly last and not tarnish over time. This is one of the many reasons we're particulrly fond of out sterling silver pendant necklaces, which not only can be worn every day with just about anything, but shine when they are on your neck. Here are ten of our favorites...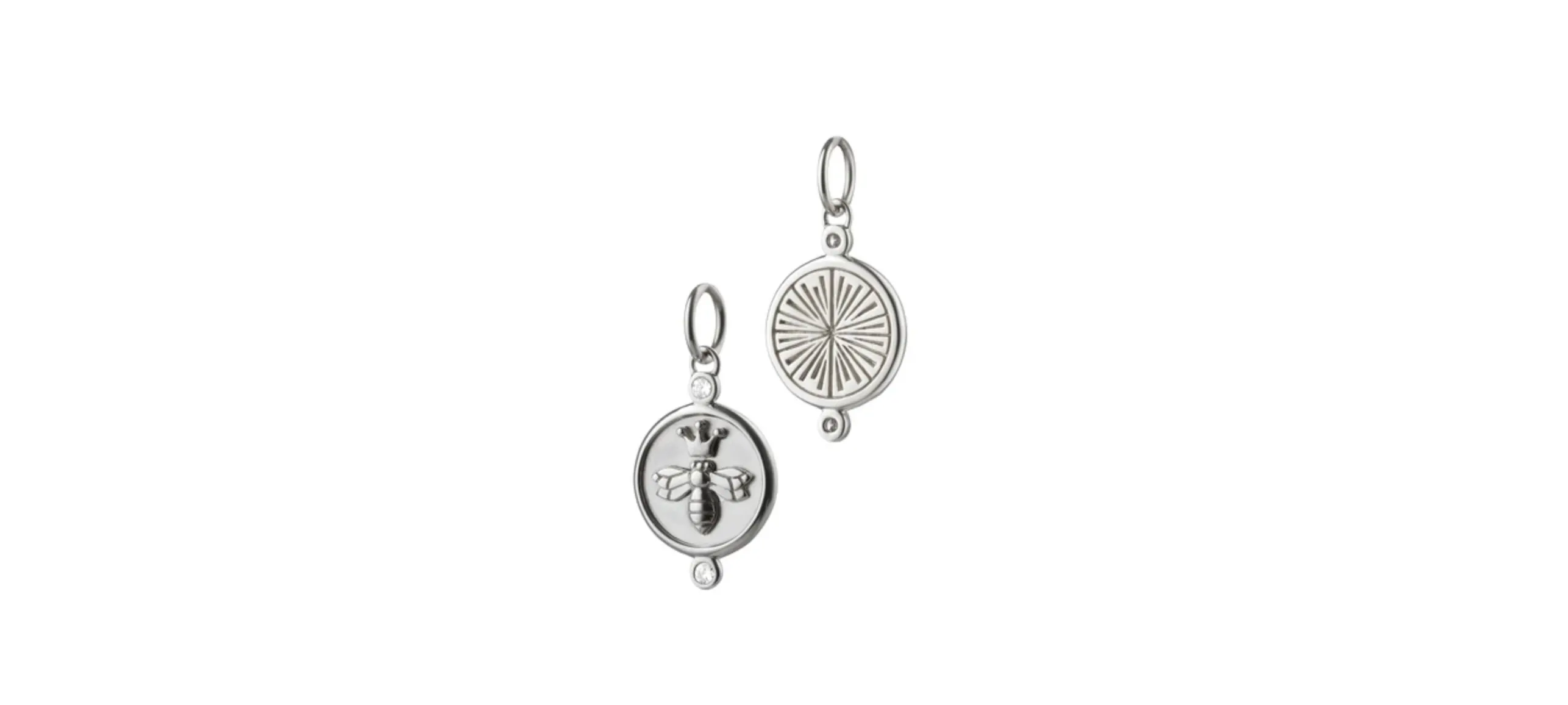 Queen Bee Pendant with Sapphires
Be the queen bee with this delicate and playful sterling silver pendant. It's a great addition to any empowering jewelry wardrobe and makes you feel like a queen every day.
Apollo Bow and Arrow Pendant Necklace
This is one of our favorite silver pendant necklaces because the style suits silver so well. It's sleek design and unique style make it a beautiful stand-alone piece that will capture people's attention.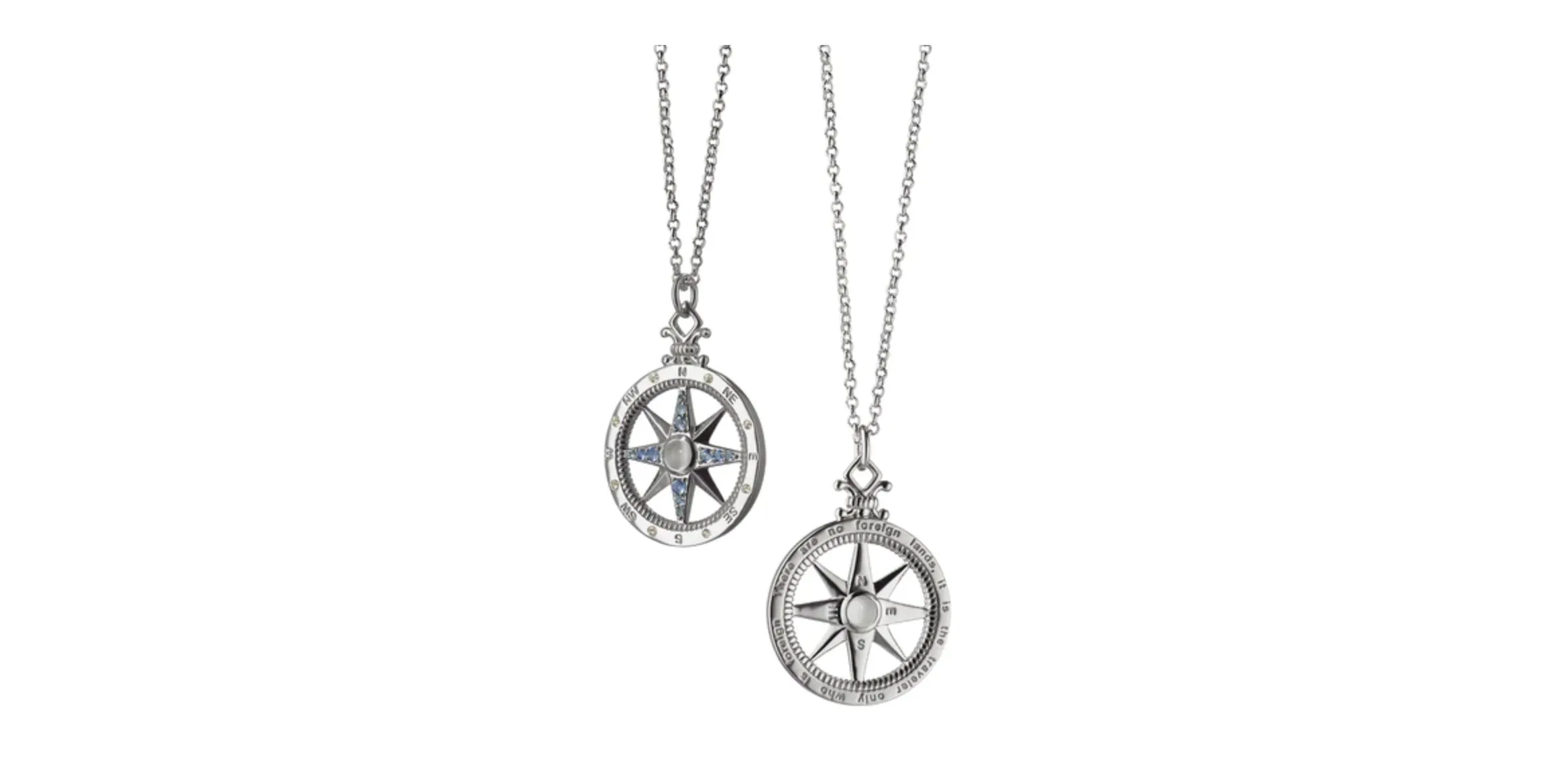 Adventure Global Compass Pendant with Sapphires
Our sterling silver global compass charm is a meaninngful piece for anyone who loves to travel and adventure. Our sterling silver is durable and high quality, so you can wear it with you on all of your adventures and trust that it will age well.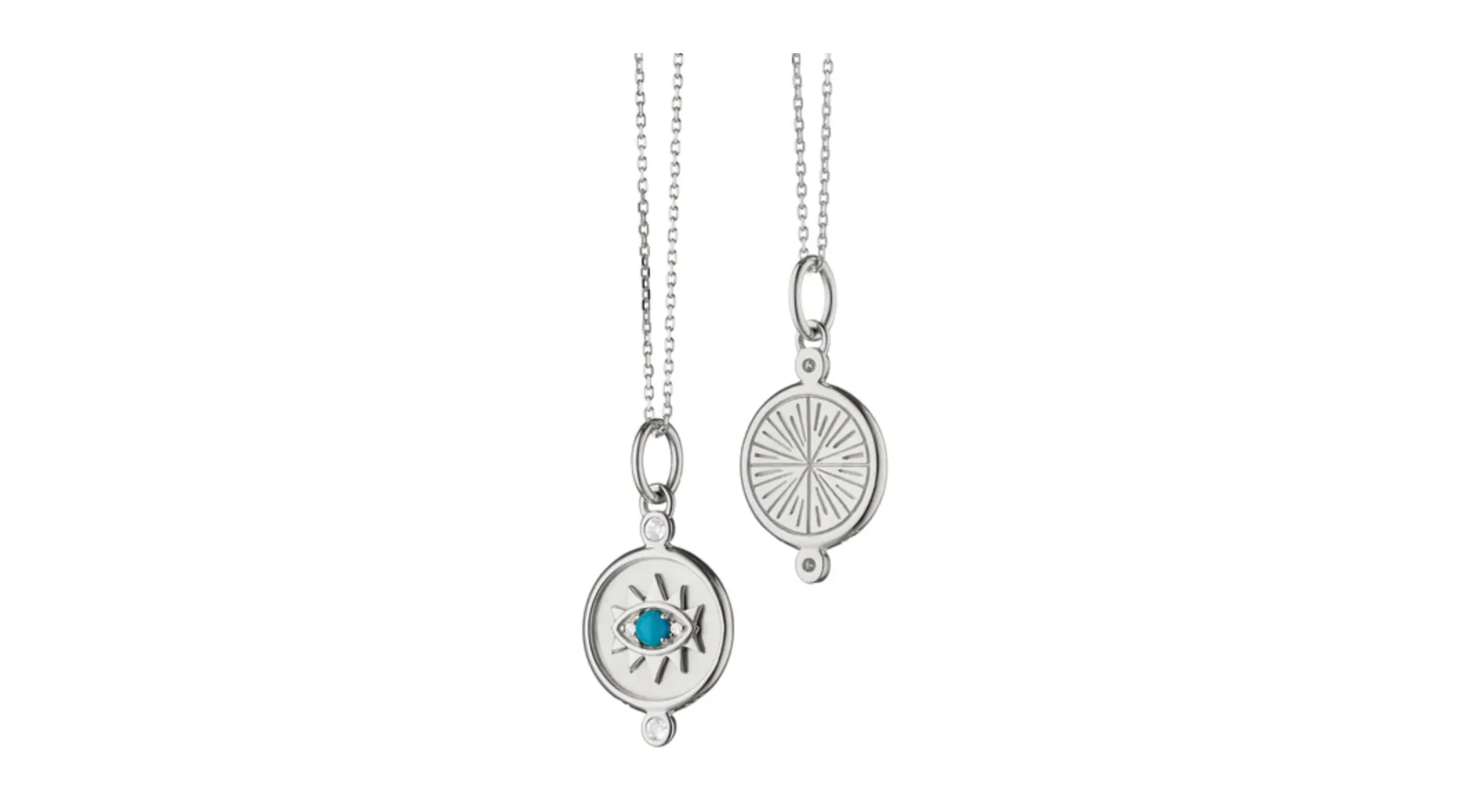 Mini Protect Evil Eye Pendant Necklace
This mini pendant necklace is the perfect every day piece. It's full of meaning and is a powerful pendant to add to your jewelry wardrobe. Wear it each day to feel protected from whatever you feel takes away your power.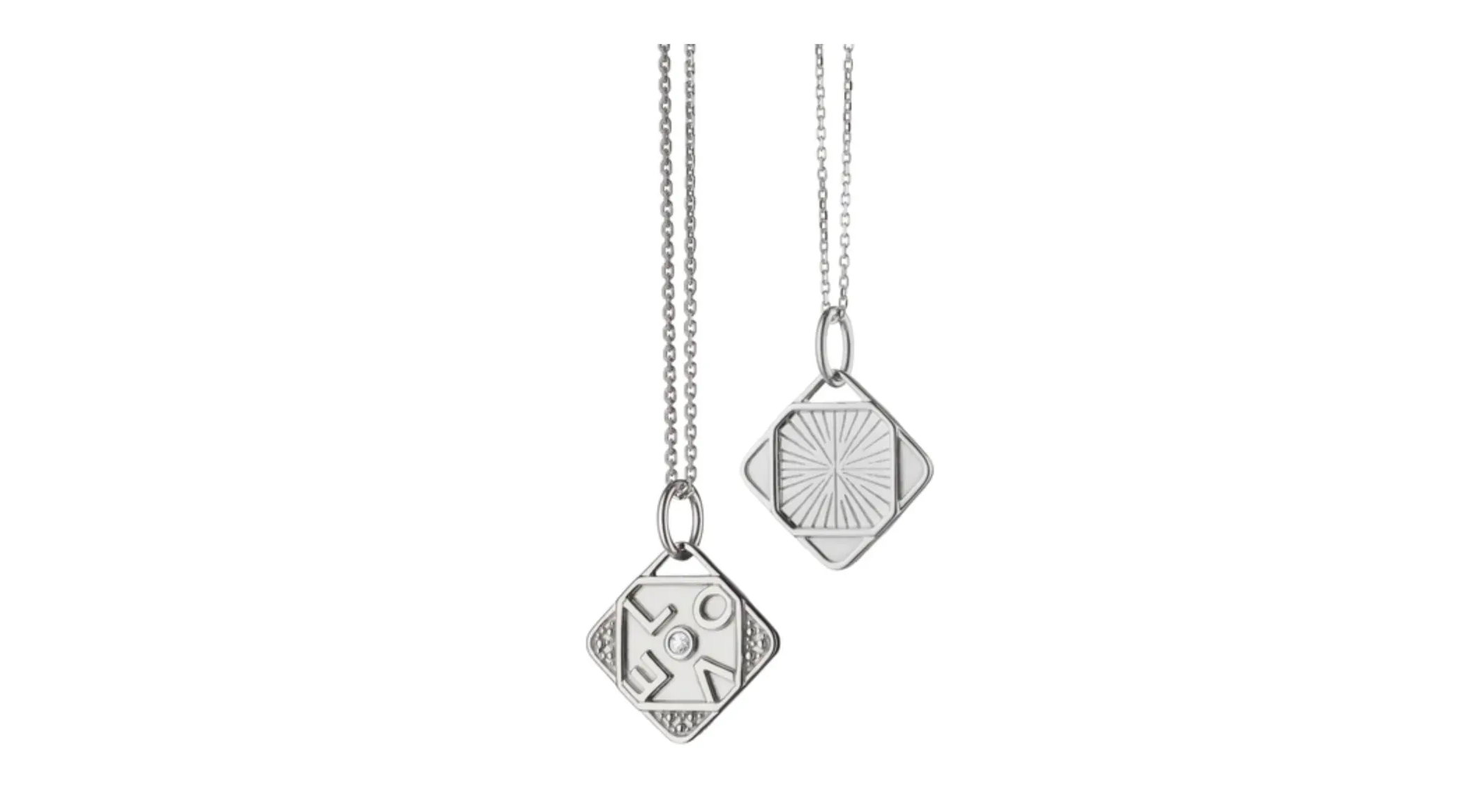 The perfect gift for anyone you love, this sweet 'love' pendant is both charming and effortlessly cool, We love it's slightly deco style, and the fact that it looks beautiful from every angle.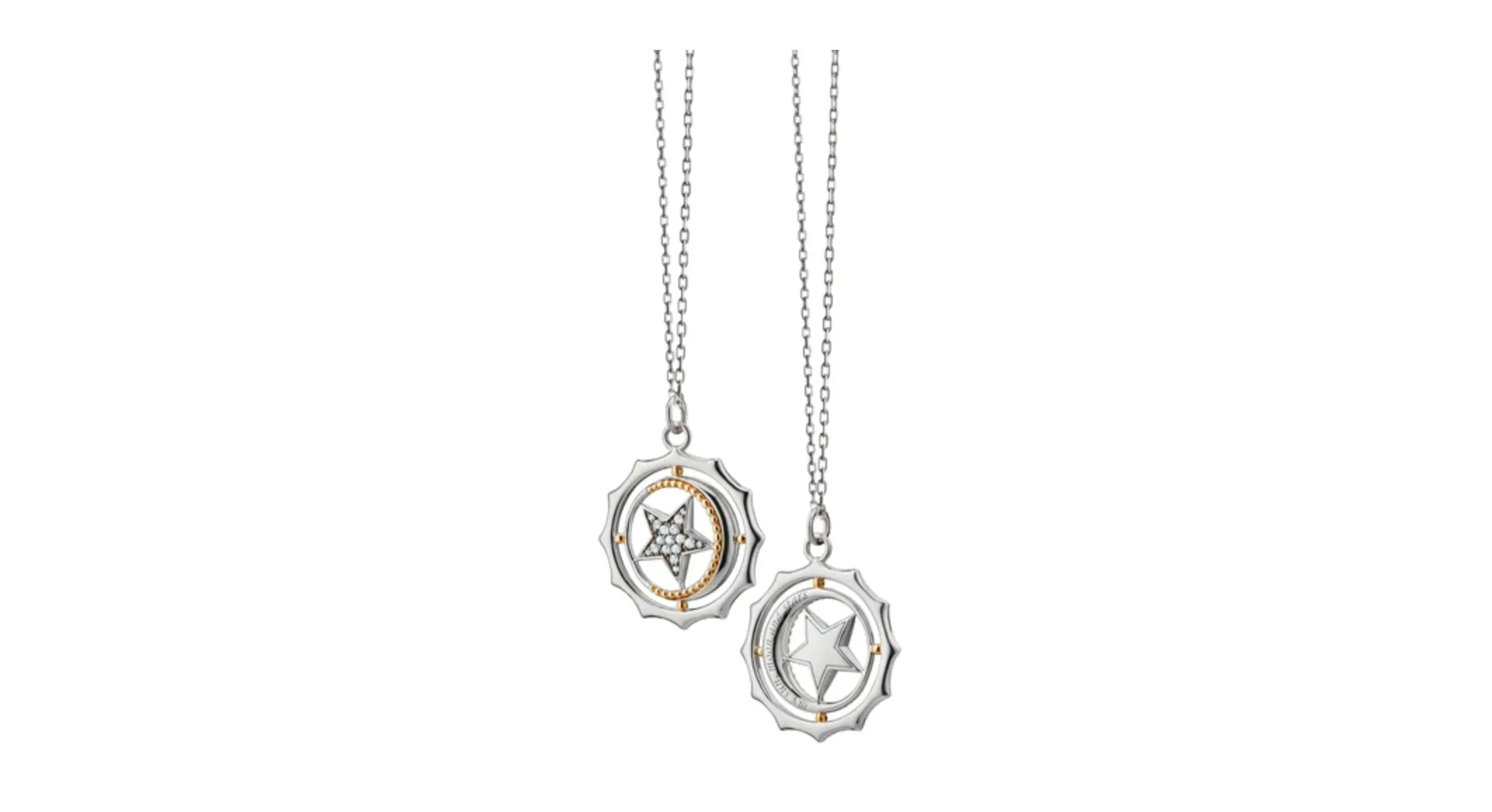 My Sun Moon and Stars Pendant Necklace
This two tone sterling silver pendant necklace showcases a multi-dimensional sun, moon and star. It's subtle design marries all three, creating an empowering piece for any dreamer or lover of all things astrology.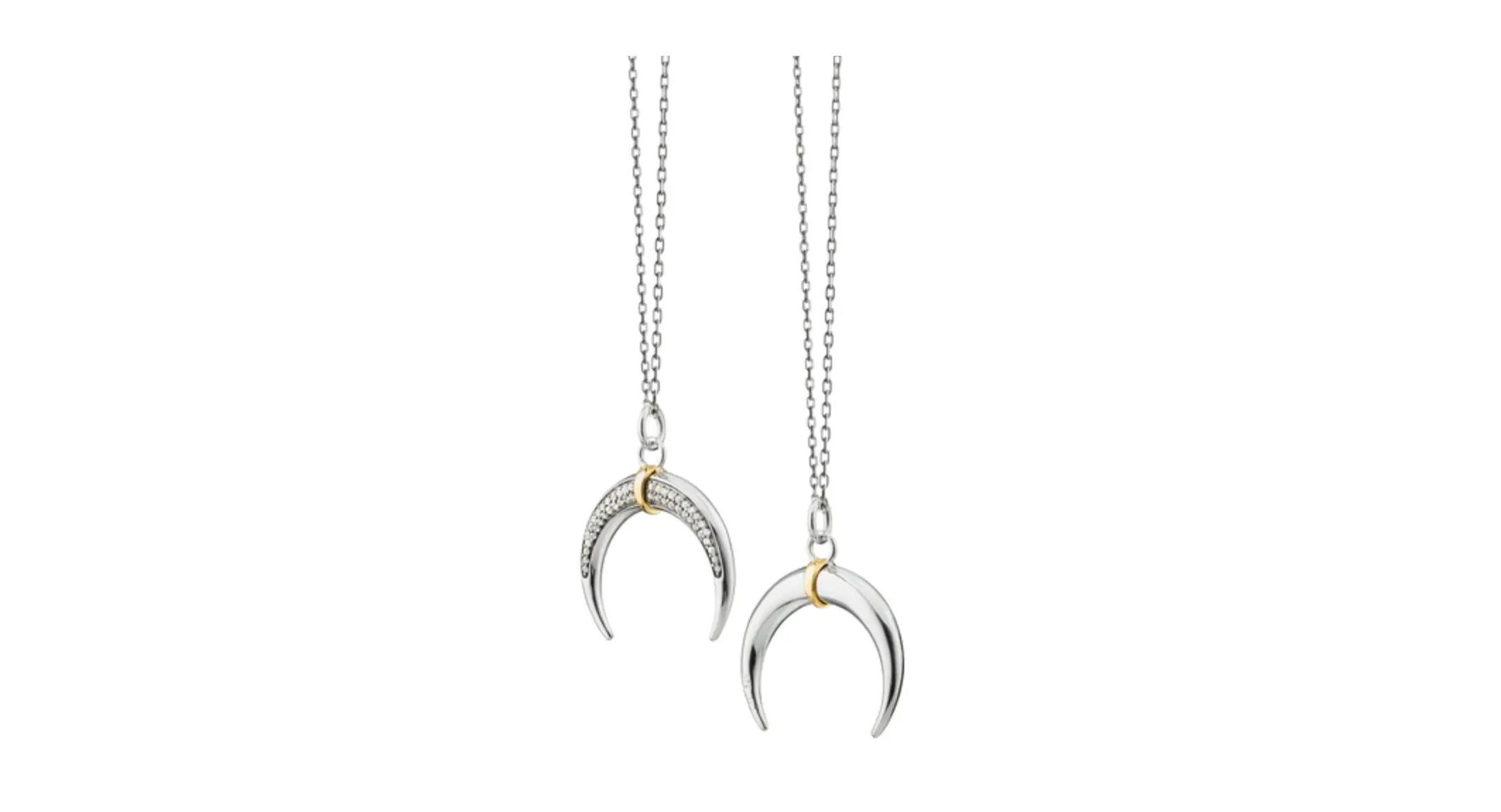 This.unique moon pendant is unlike any of our other moon charms or pendants in the way it is shaped, making it a truly unique statement piece. This pendant necklace really stands out on the neck and speaks to so many people.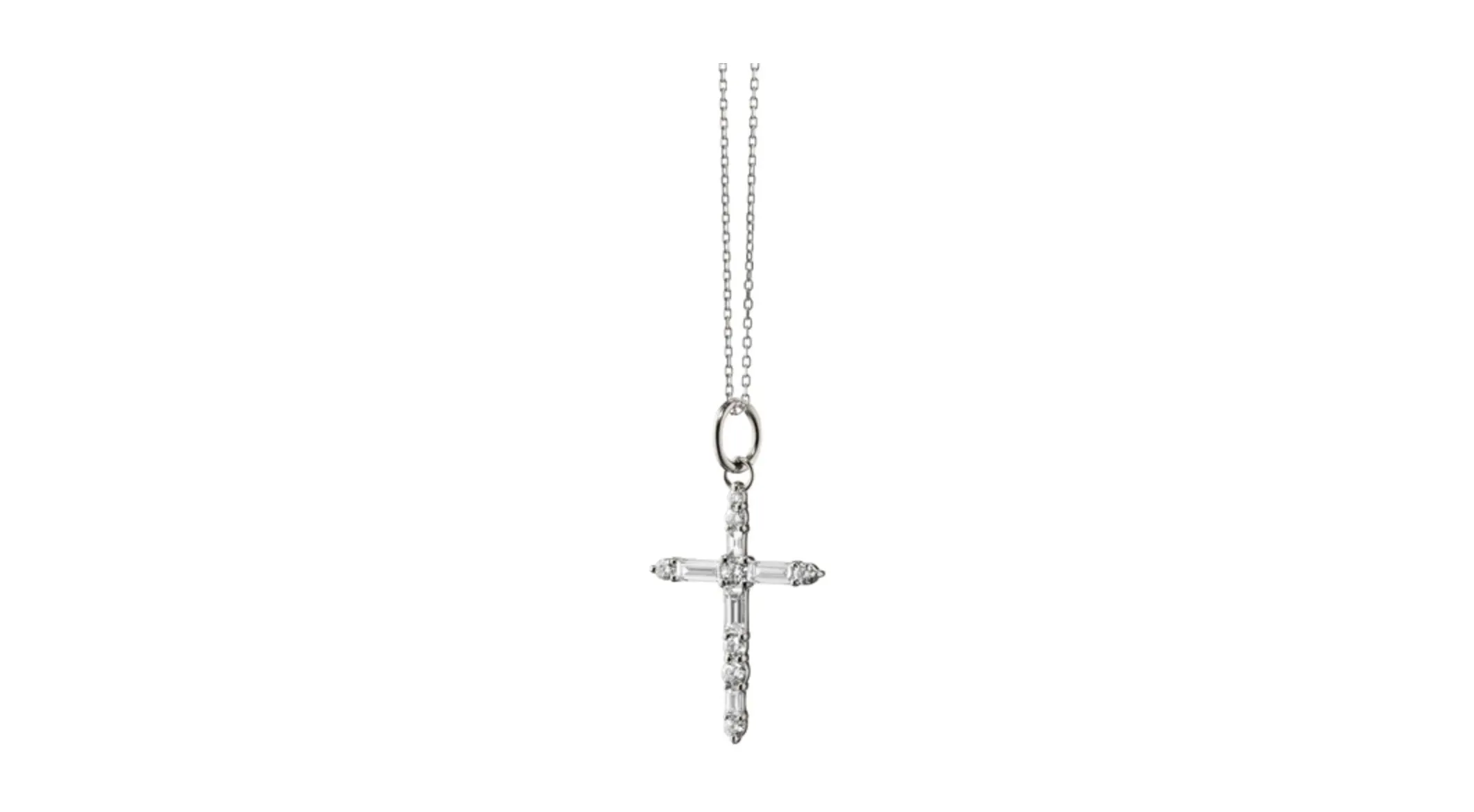 White Saphhire Cross Pendant Necklace
The white sapphires really make this cross pendant neckace as beautiful as it can be. It's delicate but large enough to make a statment, and looks amazing on its own or with other pieces. The beauty of sterling silver is that you can were it anywhere - day or night. It can be dressed up, or dressed down - especially this very elegant necklace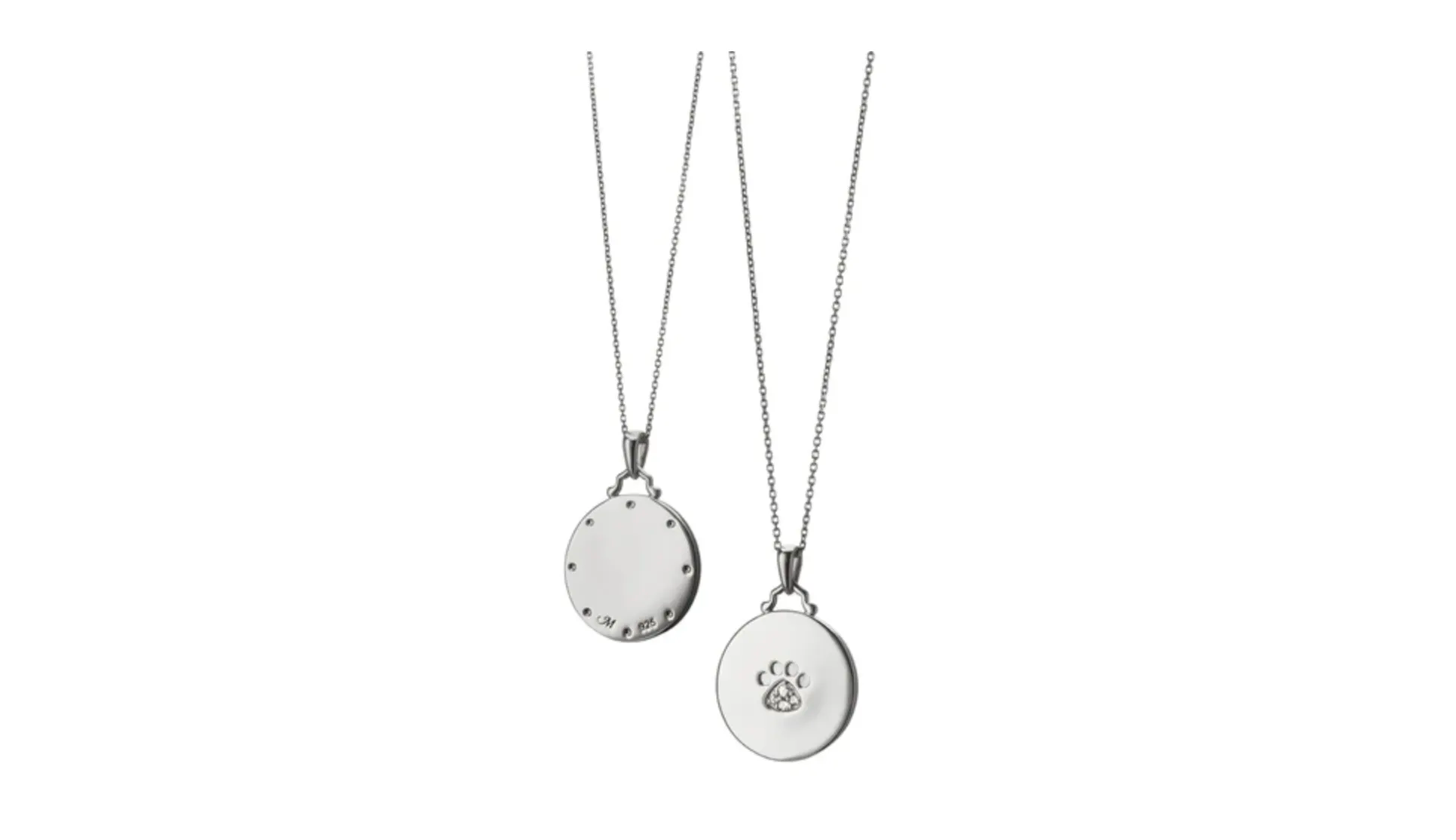 Paw Print Pendant Necklace with Sapphires
This adorable sterling silver pendant necklace is perfect for any dog lover. Monica wears her paw pendant on her charm bracelet, and had it inscribed with the names of all of her dogs, giving it that extra personalized touch.