It always feels good to wear jewelry that speaks to you, and tells your personal story. What better way to do that than a customized pendant necklace? Whether you personalize it with an initial, or choose pendants that say something about you and pair them together on a Design Your Own chain, there are so many ways to customize a pendant necklace so that it reflects who you are. Here are 5 of our favorite pendant necklaces...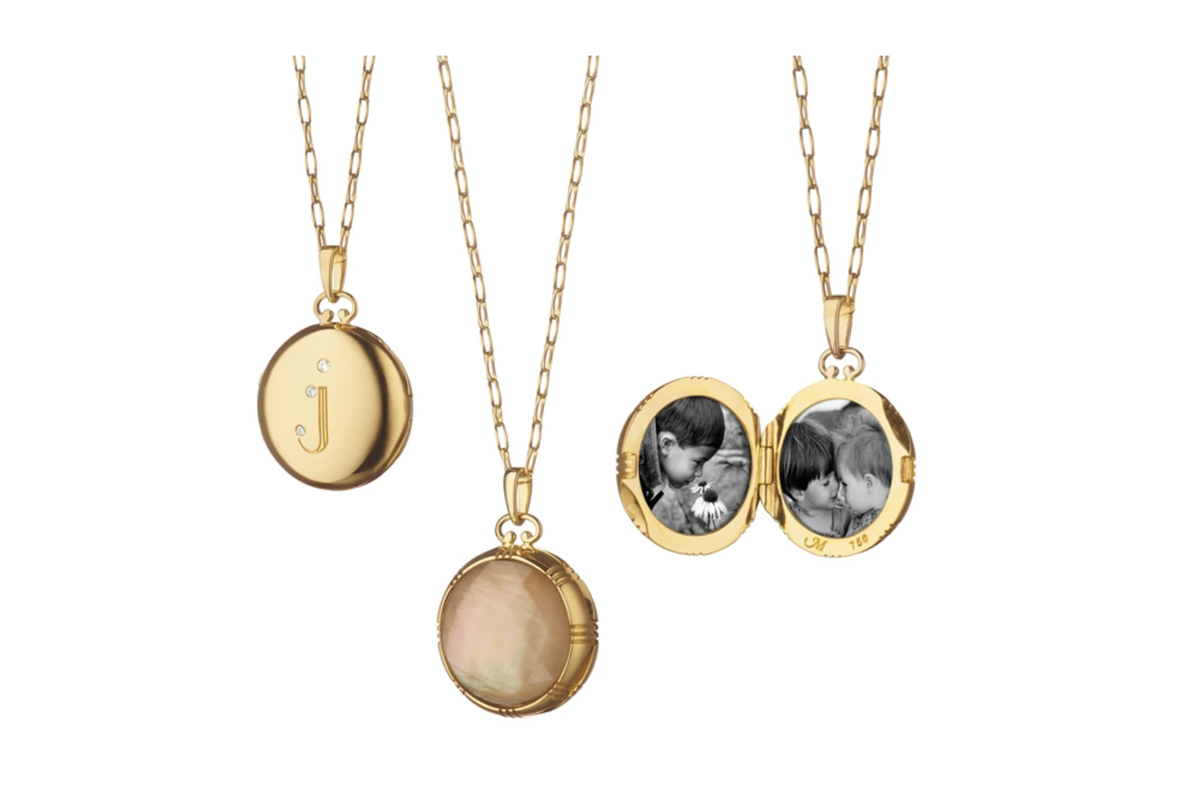 Bespoke Petite Initial Locket
This custom locket comes bespoke with your initials, making it incredibly personal. It also looks beautiful no matter which side you wear it on. Fill it with a photo using our Locket Bar to complete the process of truly customizing this locket necklace to make it your own.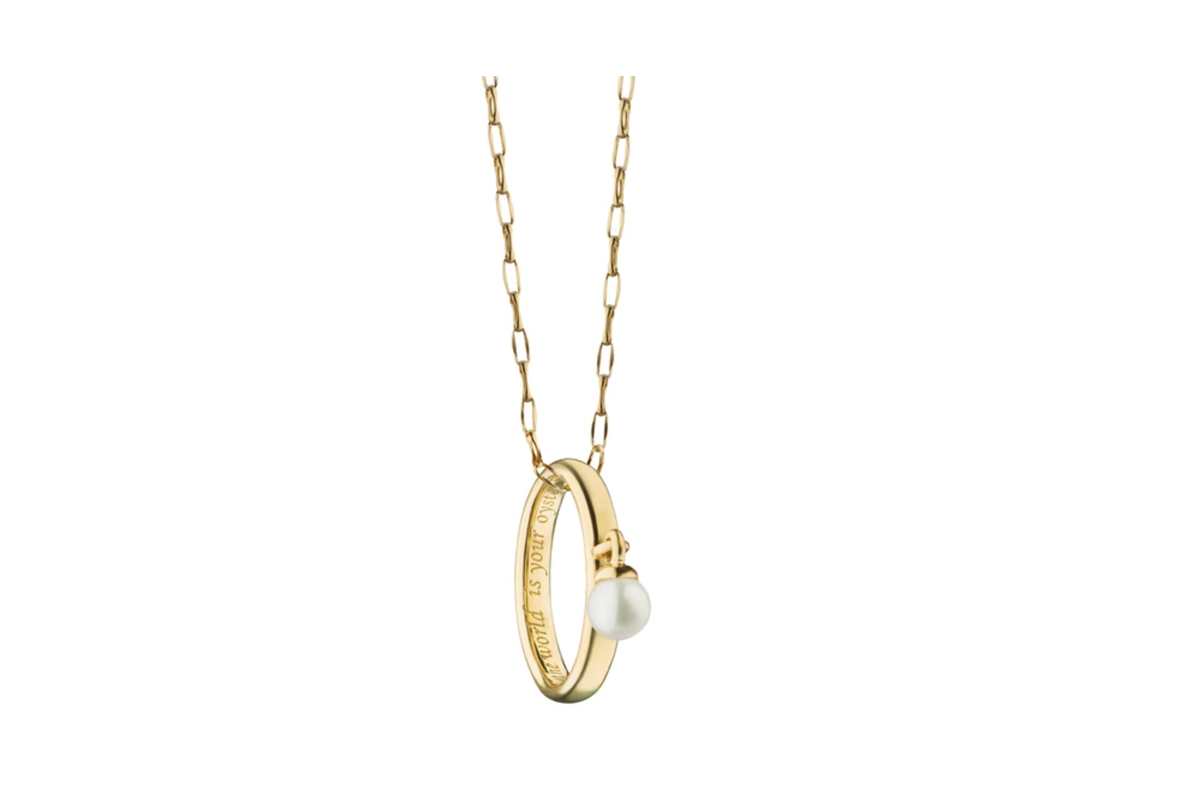 Poesy rings make beautiful pendants when worn on necklaces, and this style (which is engraved with 'The World Is Your Oyster) is no exception. It's one of many poesy ring necklaces that are customized to reflect an enormous variety of sentiments and inspiring words. If you peek through our poesy ring necklace collection, you'll find the perfect poesy pendant necklace that will feel like it was made just for you.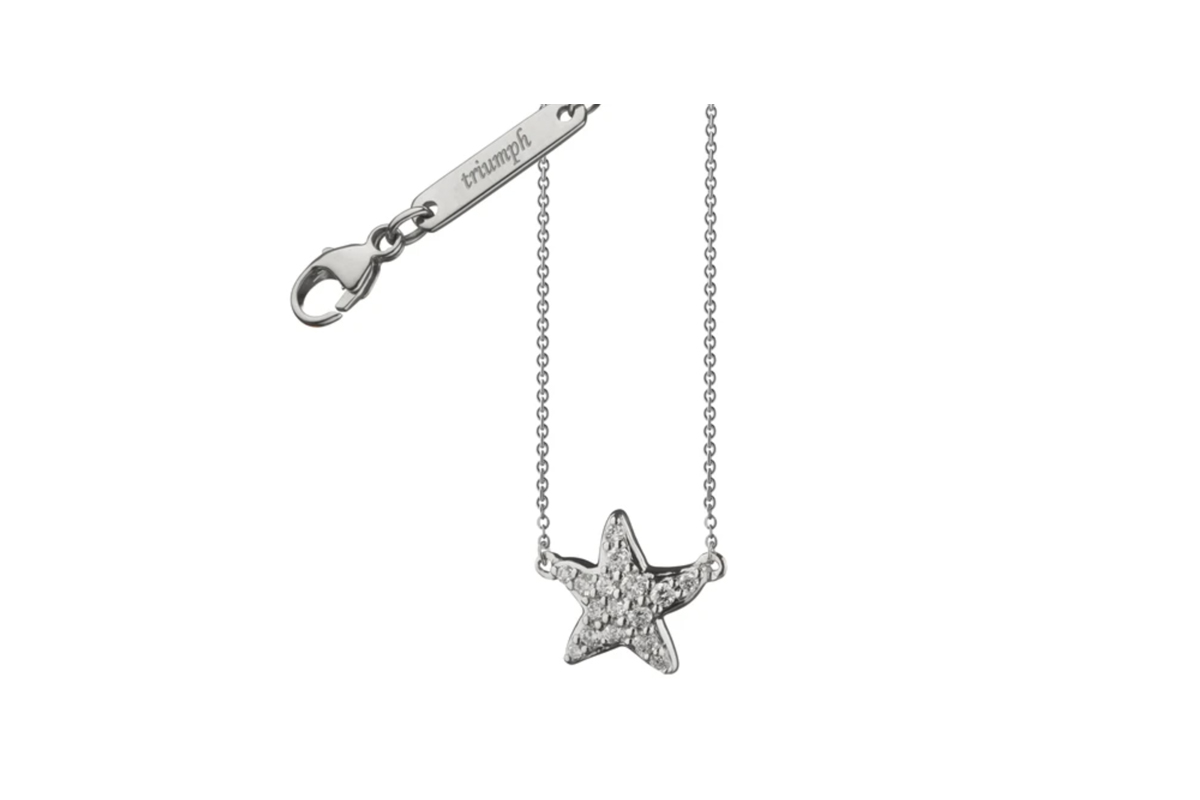 Diamond Critter Pendant Necklace
Our critter diamond pendant necklaces are delicate and special, and there is an animal and meaning for practically every personality. The one shown here is our Starfish 'Triumph' diamond pendant necklace. Some of our other favorites are the snake 'never fear' gold pendant necklace, and the 'creativity' bee diamond pendant necklace. No matter what part of yourself you want to show - or what animal you love - there is a custom pendant necklace here for you.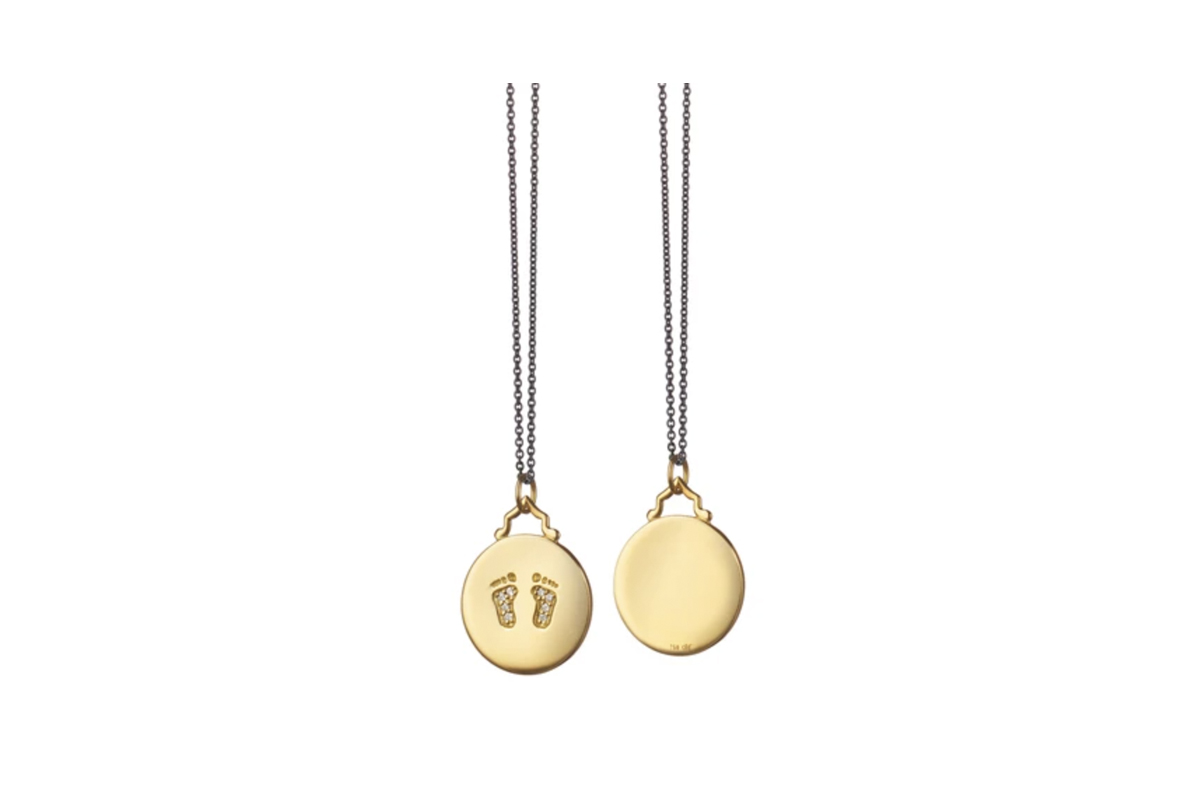 Small Baby Pendant Necklace with Diamonds
Our Baby Feet pendant necklace is the perfect gift for the new mom, and can easily be engraved with the baby's name, weight, birthday, initials...you name it. It's a beautiful necklace to customize and memorialize one of the most special moments of her life.