Valentines Day always gets us thinking about diamonds. Specifically, in this case, diamond pendant necklaces, which is one of our favorite ways to wear diamonds. A diamond pendant necklace truly never goes out of style. It can be subtle and delicate, but still make a statement. It can also be bold and colorful when the diamonds are mixed with other stones. No matter what your personal style is, you'll be able to find a diamond pendant that you'll never want to take off. Here are 5 diamond pendant necklaces in a variety of styles that make perfect Vaentines Day gifts, whether you're buying for yourself or dropping hints to your significant other...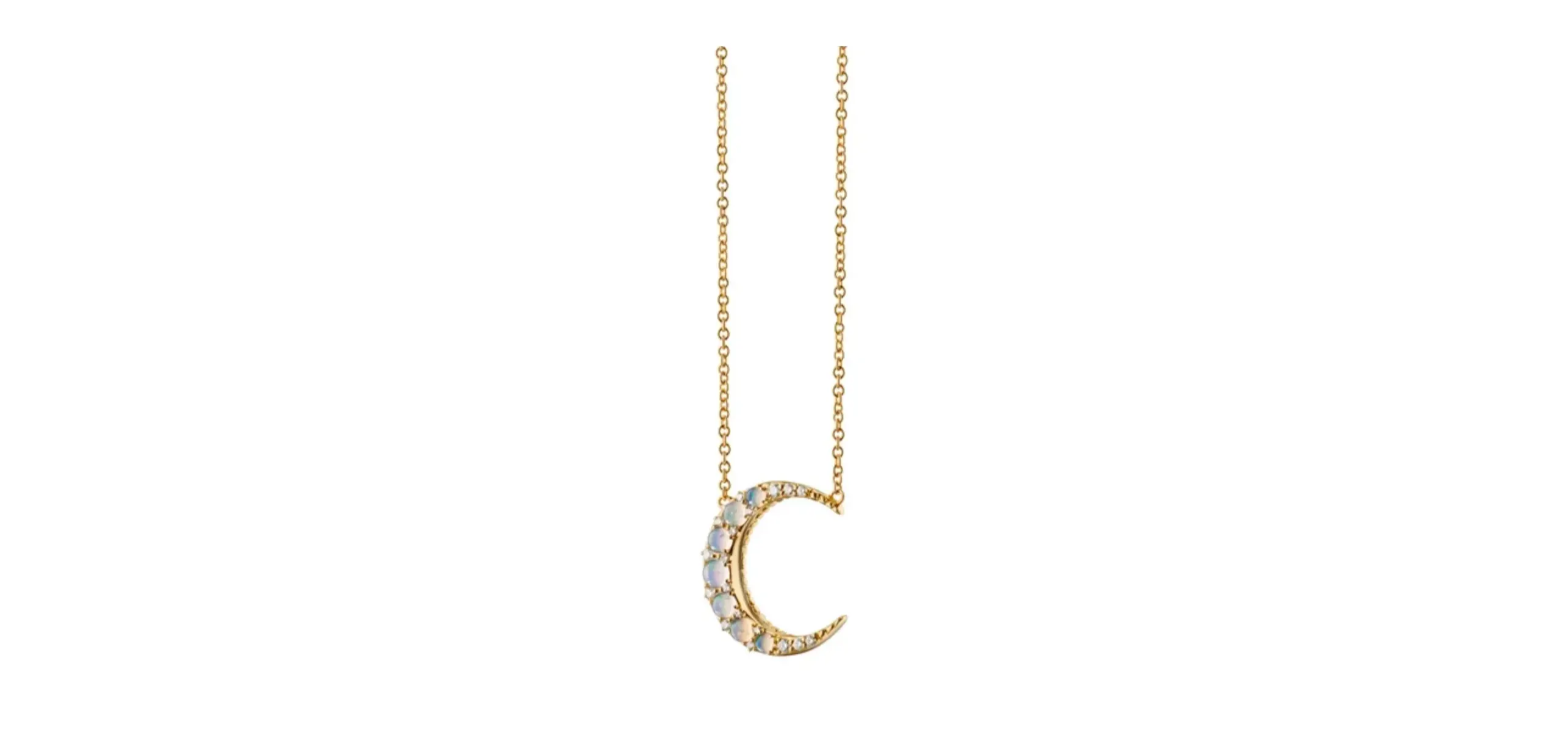 Apollo Bow and Arrow Pendant Necklace with Diamonds
This Apollo pendant necklace is available as a larger pendant or a smaller pendant, but both add just as much to your personal story when it comes to your jewelry collection. Inspired by Apollo, the God of healing, medicine, music and poetry, this charm is made all the more romantic by the bow and arrow motif, which for us always evokes cupids bow. The unique design is a favorite of ours.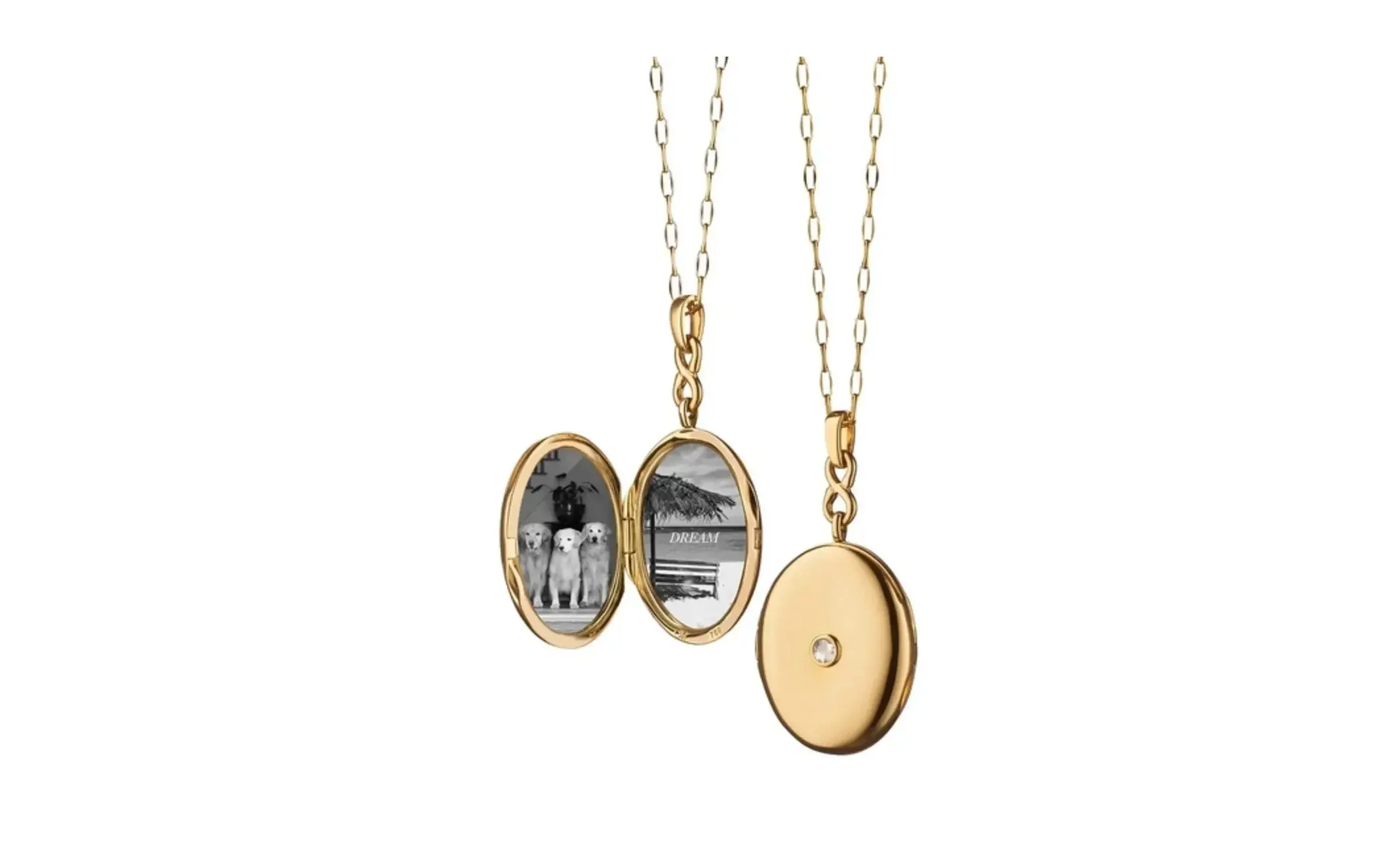 Infinity Diamond and Gold Locket Pendant Necklace
This locket pendant necklace is one of our most classic and elegant pieces. We consider a timeless locket an essential piece to add to your jewelry collection when you're ready, and it doesn't get much more chic and beautiful than this. Monica always says 'Lockets are sexy,' and we couldn't agree more. You can pair this pendant necklace with just about anything. Fill it with a meaningful photo and you have what we'd consider to be the perfect Valentines Day gift.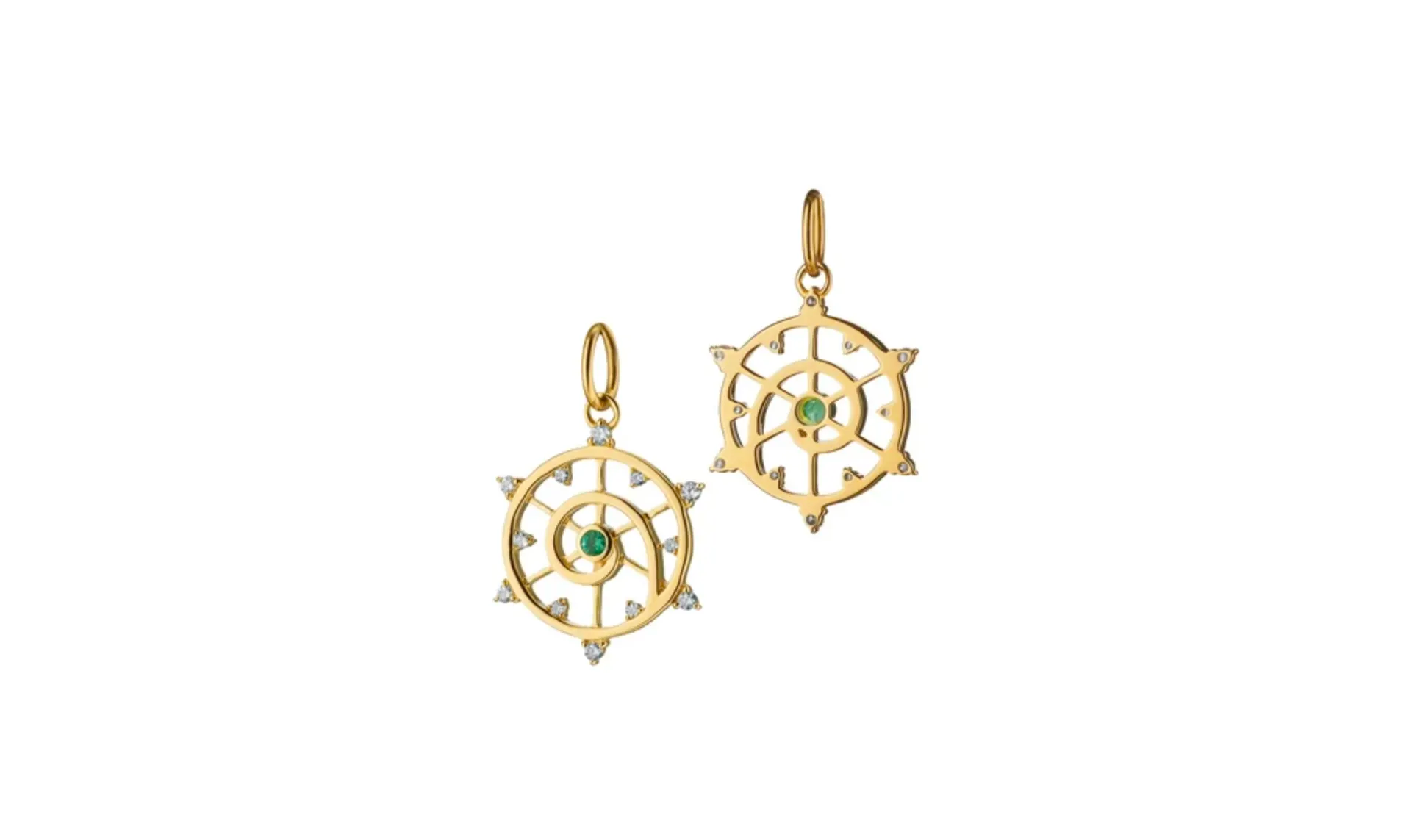 Mini Venus Pendant Necklace with Diamonds
This romantic pendant necklace is inspired by none other than Venus, the Goddess of beauty and love, and by Botticelli's famous painting The Birth of Venus. This pendant is set with a beautiful emerald and white diamonds. We can't think of another pendant that would make a woman feel as special and elegant as this one.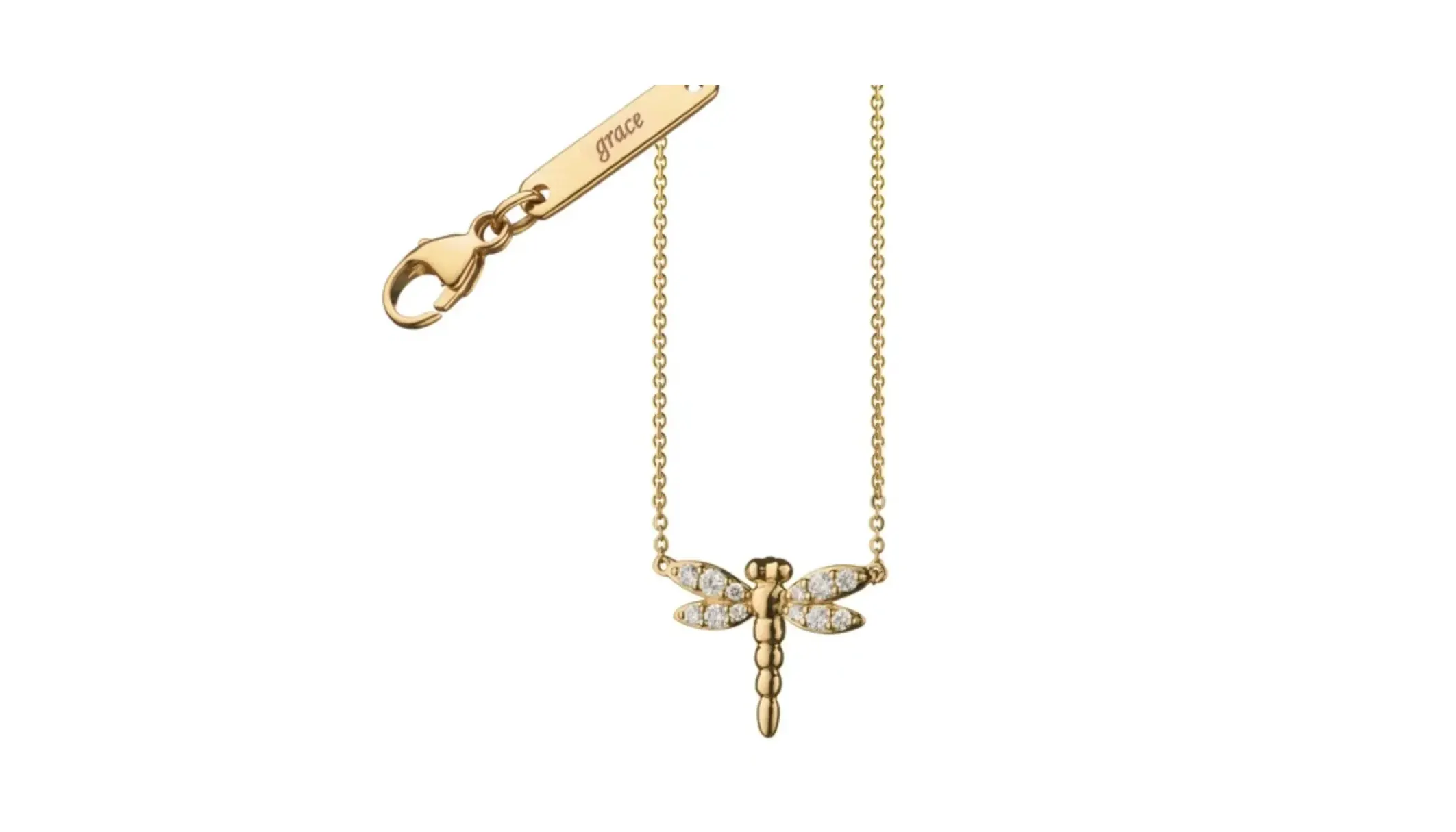 Diamond Dragonfly 'Grace' Pendant Necklace
This delicate diamond dragonfly pendant necklace from our Critter Collection is the perfect gift for any woman who likes little layers of beautiful but subtle jewelry. It's a tiny piece that makes a big impact. Every woman likes to feel a litte graceful sometimes, and what better reminder of that than this lovely pendant?