When winter rolls around we're often looking for new ways to style our jewelry with our warmer layers. From cozy sweaters to casual sweats there are so many different ways to wear your charm necklaces, locket necklaces and bracelets in the winter. Here are a few of our favorites...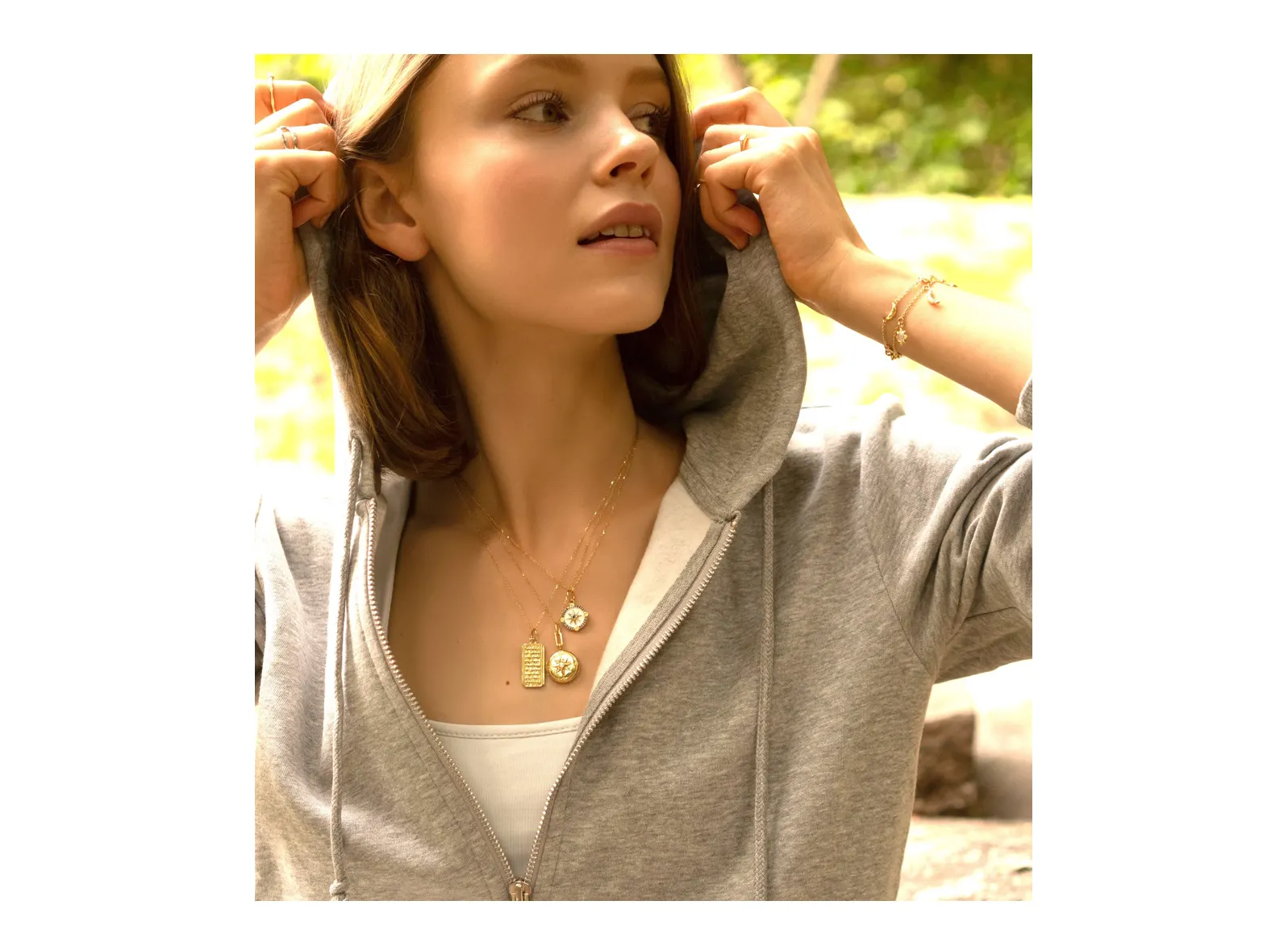 Layer charm necklaces with a sweatshirt
Just because you're wearing sweats doesn't mean you can't dress them up with jewelry. On the contrary - this is one of our favorite times to wear our jewelry because it immediately makes our sweats feel more styled. A zip-up or crew neck sweatshirt makes a perfect palette for a neck mess with your favorite charm necklaces and locket necklaces.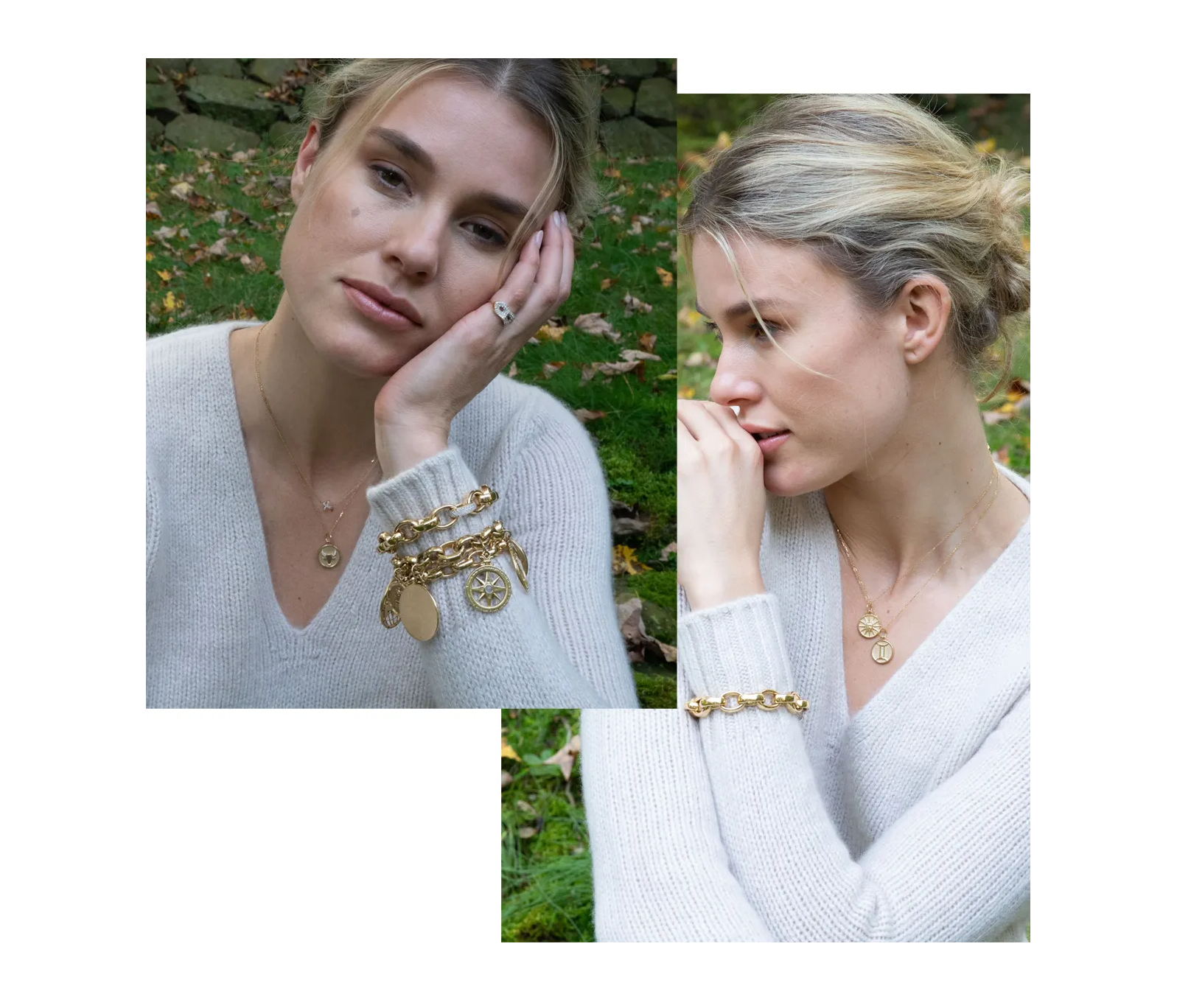 Wear statement charm bracelets over your sweater
One of the most common things we hear from women in winter is that it's hard to wear charm bracelets or other bracelets, because we often have the sleeves of our sweater rolled down as far as we can to keep warm. We love the look of wearing statement bracelets over our sweaters! Layer your gold charm bracelet or sterling silver charm bracelet with other statement bracelets and wear them over for sweater for a stylish look that adds a unique and decorative touch to what otherwise might look like just another boring sweater.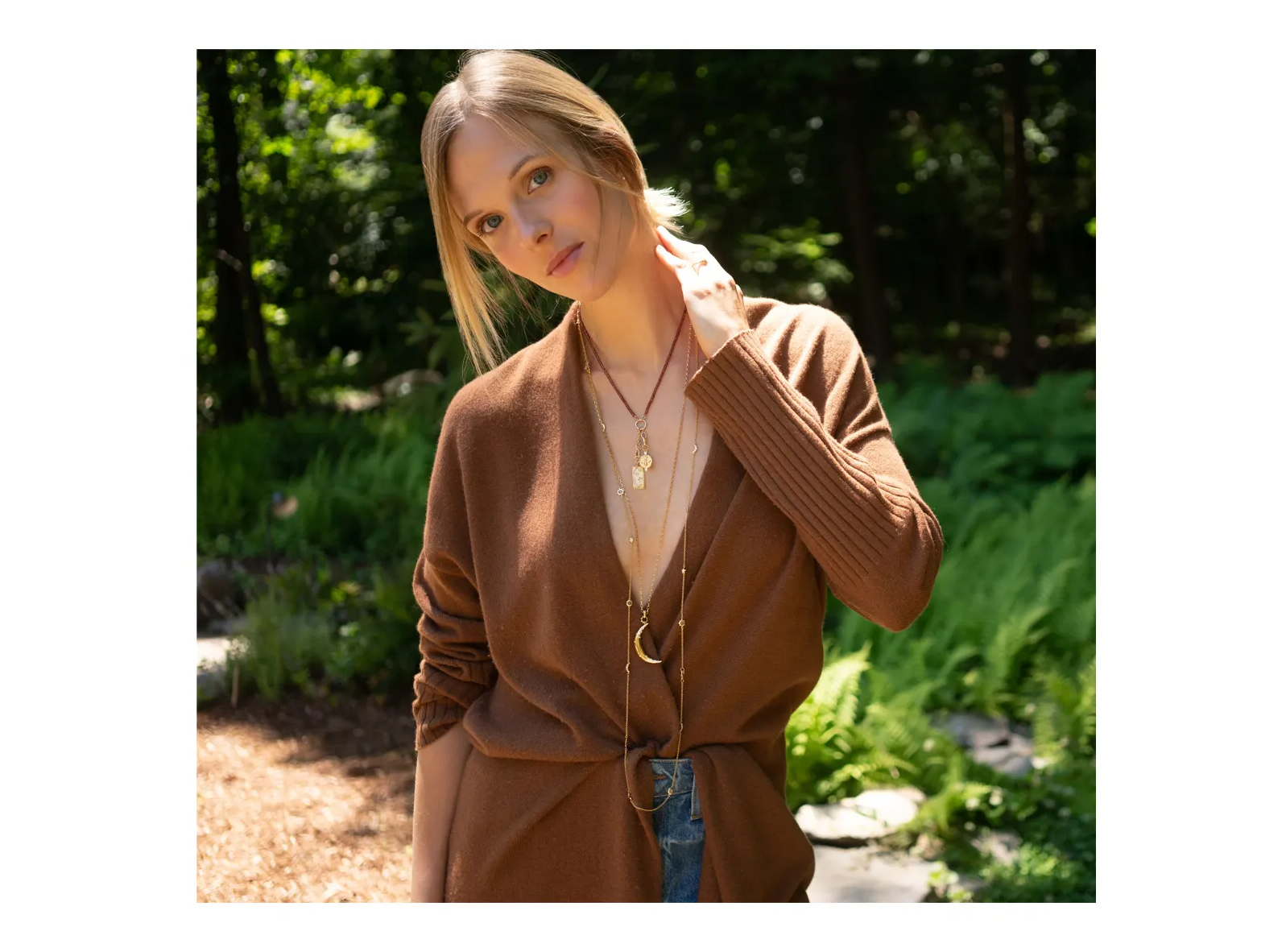 Layer CHARM necklaces with a cardigan sweater
Layer your charm necklaces of varying lengths with a cardigan sweater for an easy and chic look. Layer a turtleneck underneath for daytime and show a little bit of skin (like the above) for a night out. It's an elegant look that will still keep you warm and cozy in the colder months. Tell your story with a mix of charm necklaces that says something about you and makes you stand out.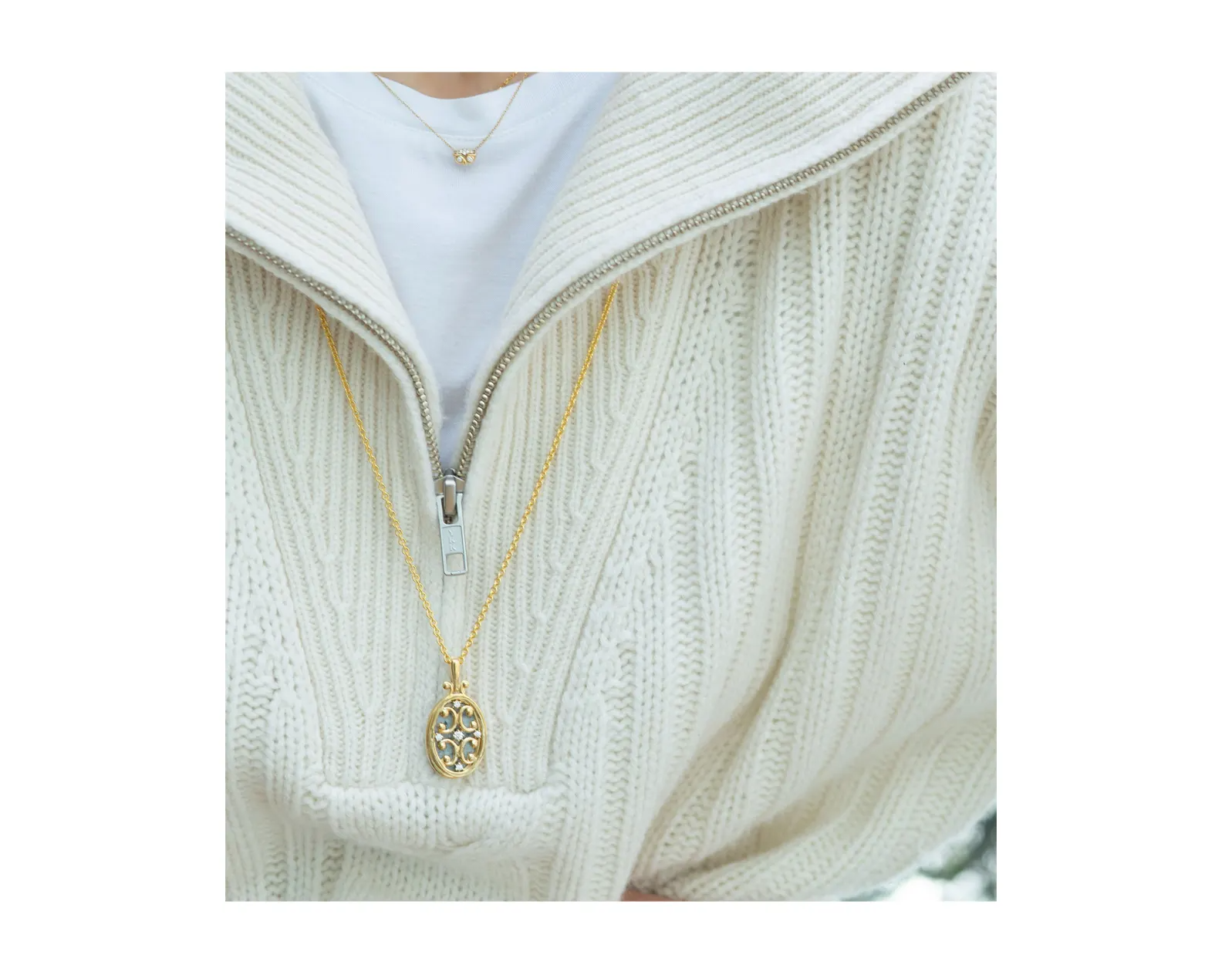 Wear a statement necklace over a thick sweater
If you're wearing a thicker, warmer sweater and are unsure of how to style your necklaces over it, choose one statement necklace that you know will stand out. A statement necklace, like our gate locket necklace with diamonds, looks great over a chunky knit and adds a special touch to what can otherwise be a typical winter look.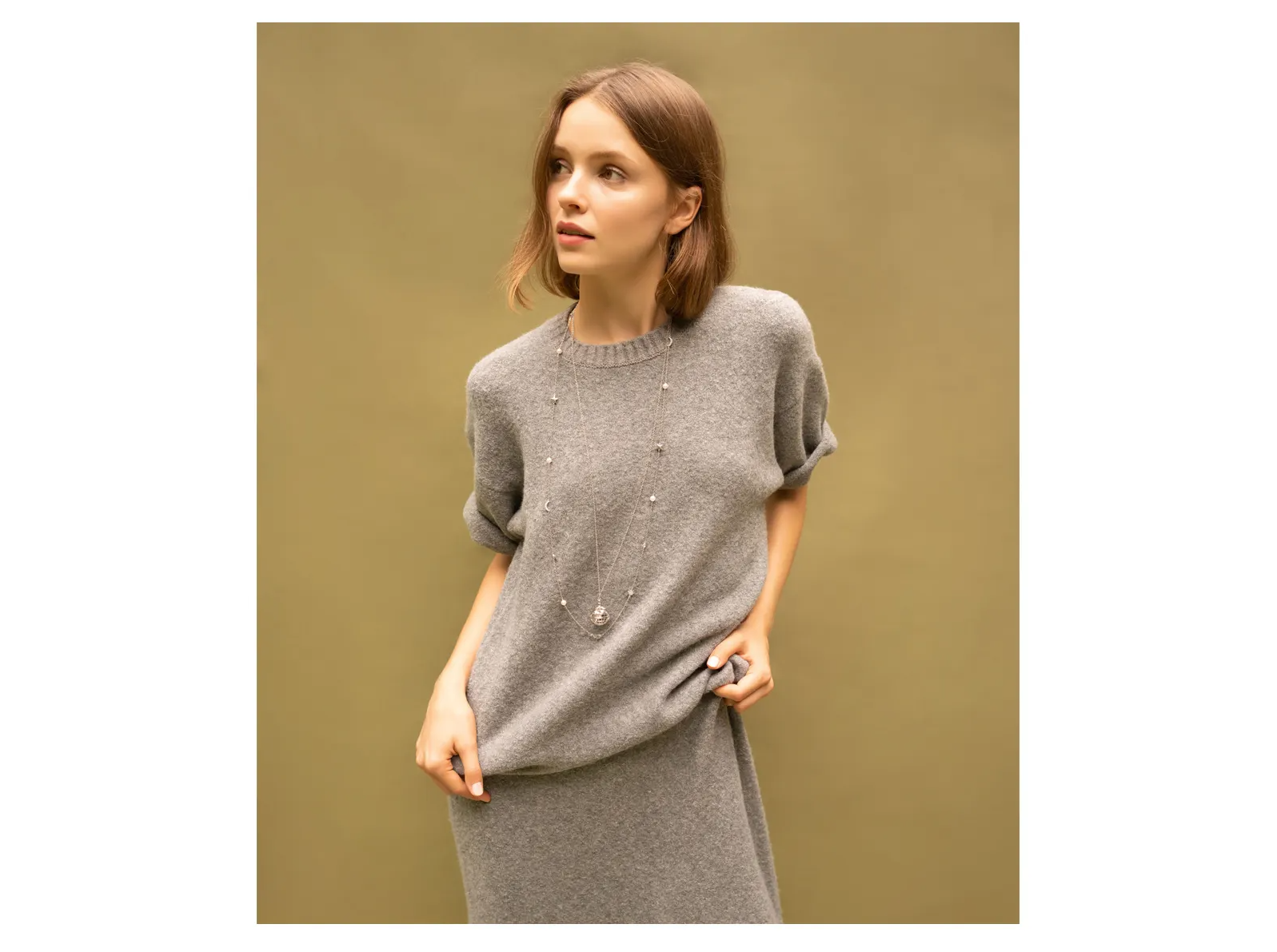 Layer long necklaces over a sweater dress
A sweater dress is one of our favorite go-to styles for winter, and it looks great with long layered necklaces. Pair charm necklaces with chain necklaces like our sun moon and stars chain for a lovely winter look.