One of the most special gifts we can imagine this season is a custom charm necklace that tells your story. Whether you're gifting it to yourself, or creating it for someone else, it's such an exciting process to create a one-of-a-kind charm necklace that is truly unique. That's why we're thrilled to share our new Design-Your-Own experience that allows you to image your perfect combination of charm and pendant necklaces and create them in 3D. You can preview it, spin it, and change it up in just a few swipes, resulting in a charm necklace that feels as though you put it together yourself in person.
The design you create uses 3D animation, which makes for a wonderful virtual experience. We could play with this technology for hours, mixing and matching various chains and charms to create tons of terrific combos that would appeal to so many different women. Here are some of our favorite to inspire you with ideas!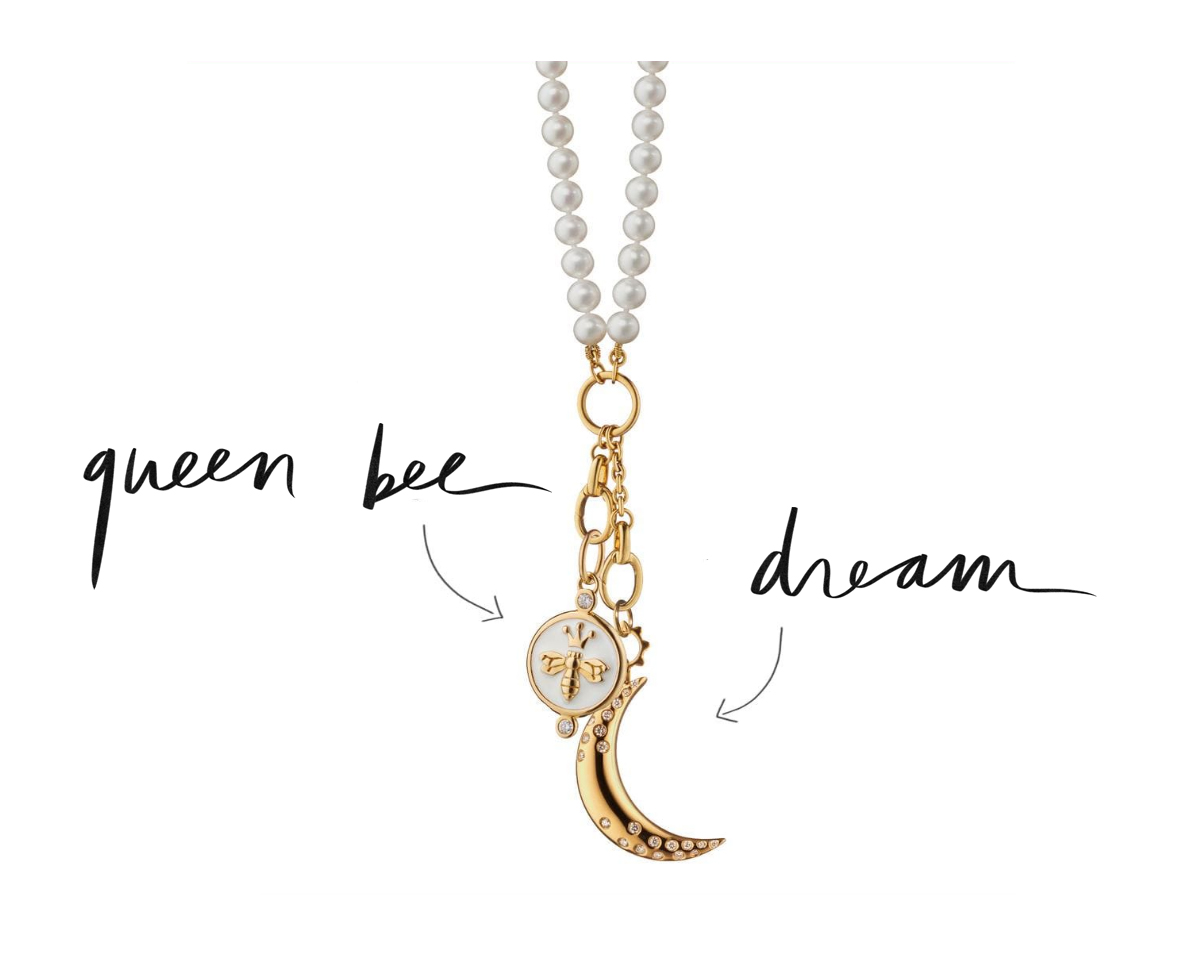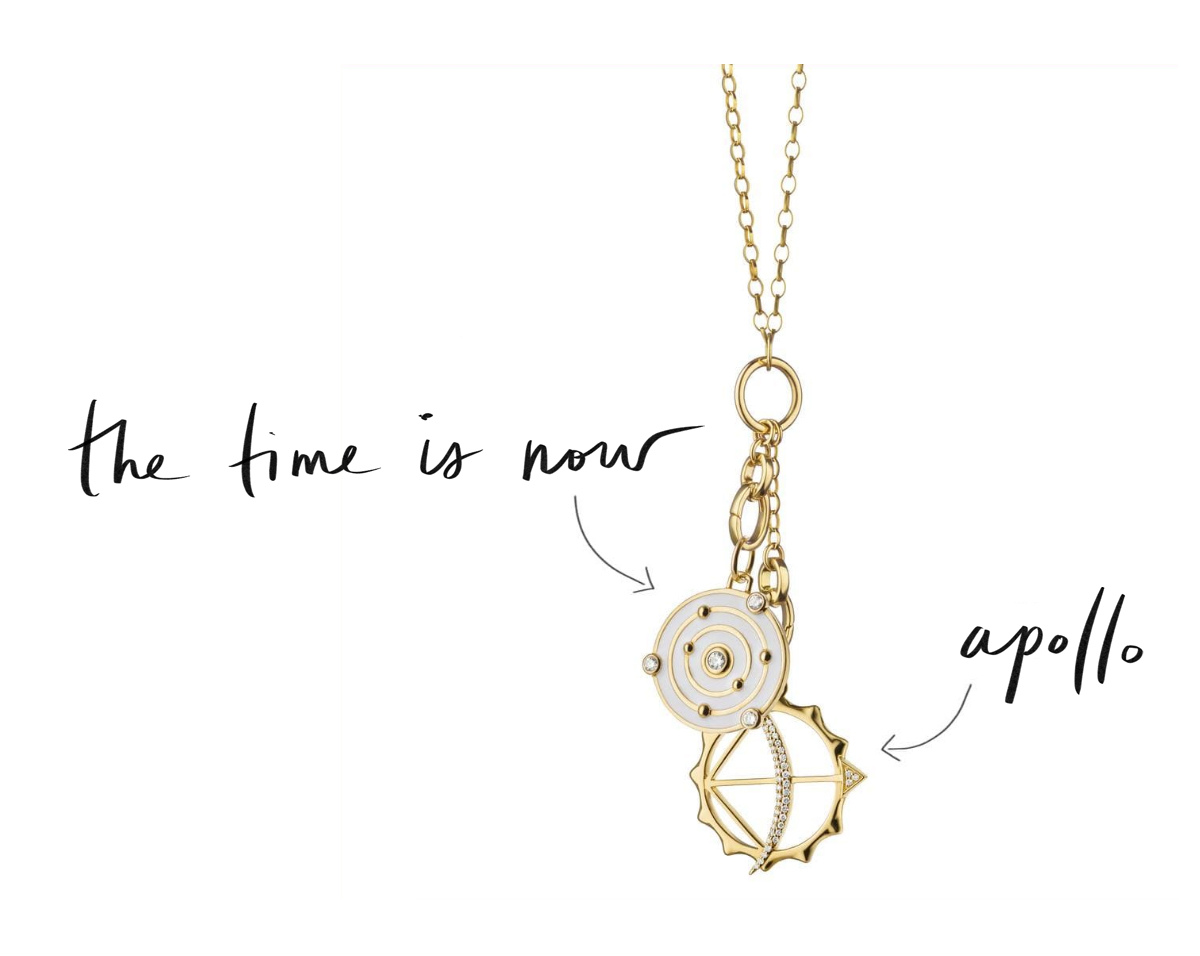 Our classic 18k gold DYO chain is the perfect palette for basically any of our charms, but we love the combo of our Time Is Now charm and the Apollo charm (Apollo was the God of healing, medicine, music and poetry). This gold pendant necklace has a wonderful message, not to mention how beautifully they pair together to create a custom charm necklace to inspire our creative and spiritual souls.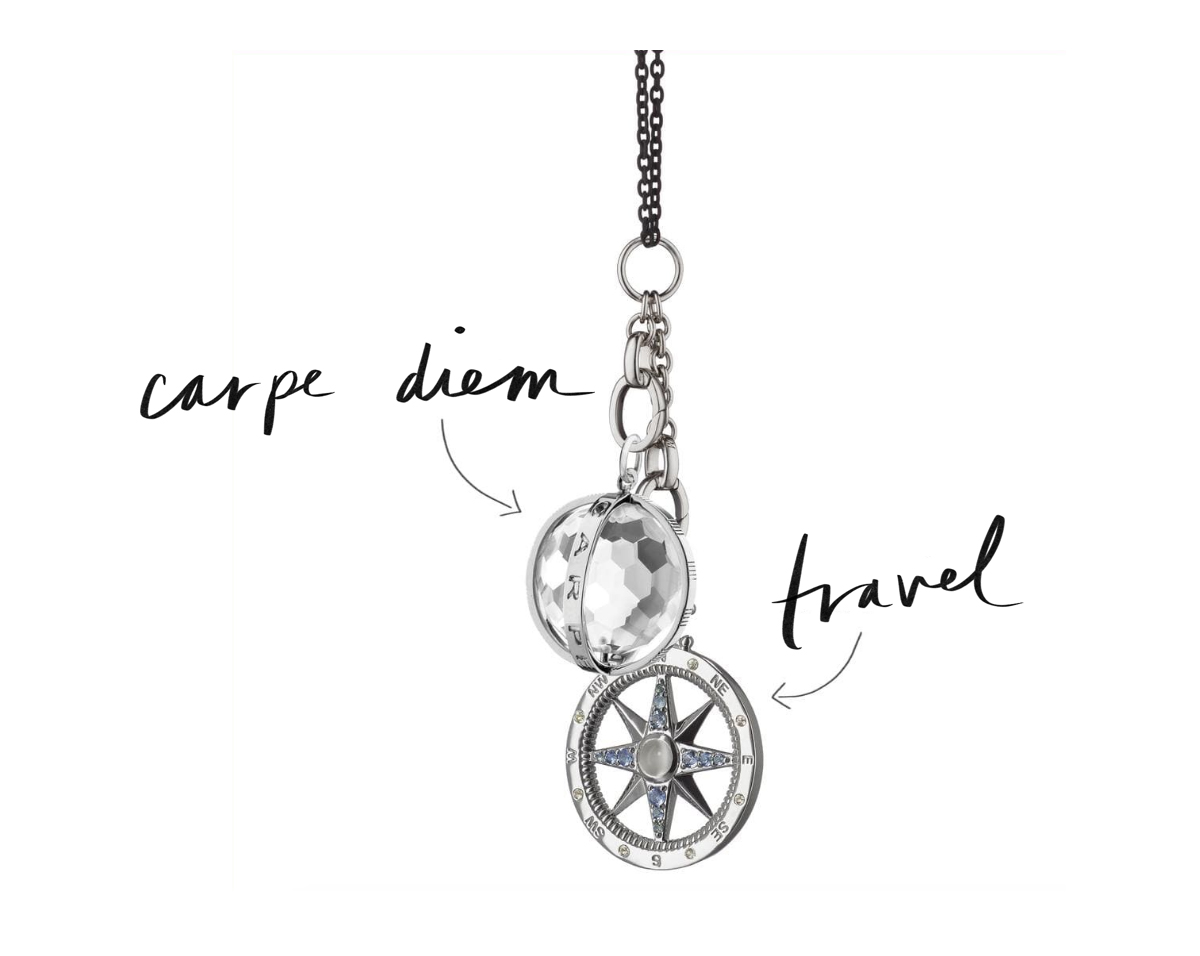 Our sterling silver and black DYO chain looks great with any of our sterling silver charms. We love the combination of these silver pendants: our Carpe Diem charm and Compass 'Travel' charm, which is the perfect mix for anyone who loves adventure and aspires to seize the day!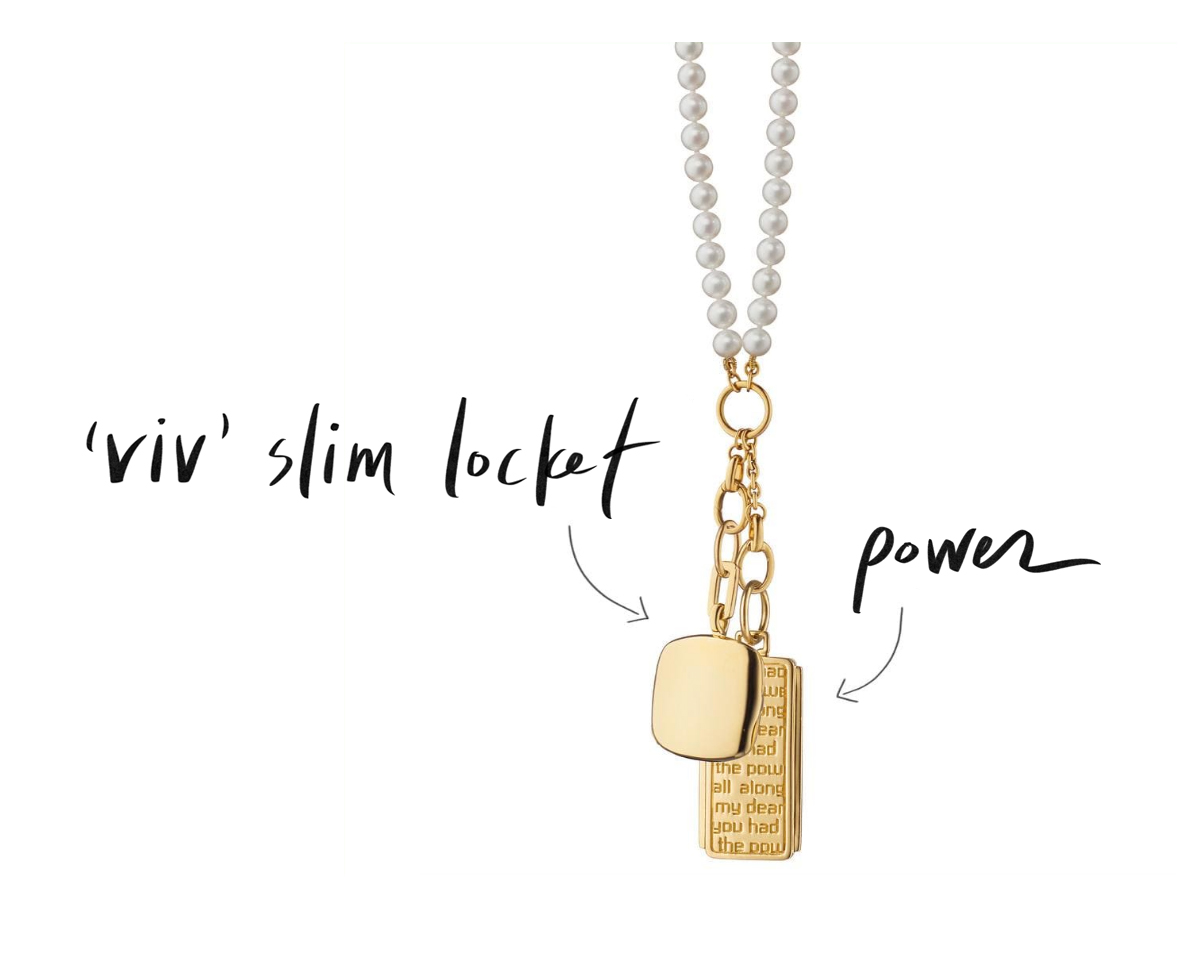 We love this charm combination with either our pearl DYO chain or our 18k gold DYO chain. Our slim 'Viv' locket is a perennial favorite, as it basically looks amazing mixed with anything, either in a neck mess or on a charm chain. It's a delicate and chic locket that we paired with our Dorothy Medallion, the ultimate gold pendant and power piece.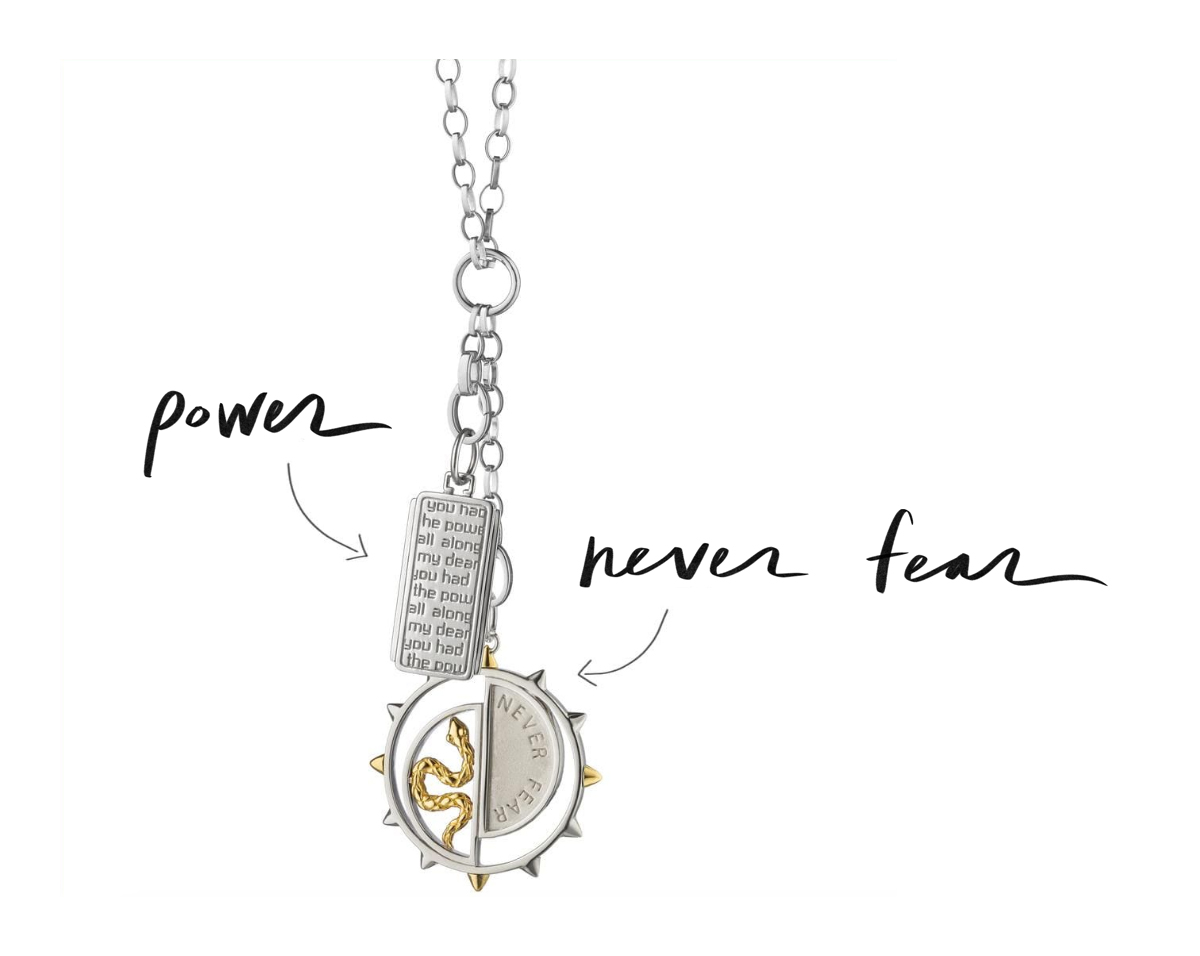 This custom charm necklace, on our sterling silver DYO chain, showcases an empowering combo. Our 'Never Fear' snake charm paired with our Dorothy medallion (which reads You had the power all along my dear...) will basically ensure you feel powerful and fearless each day.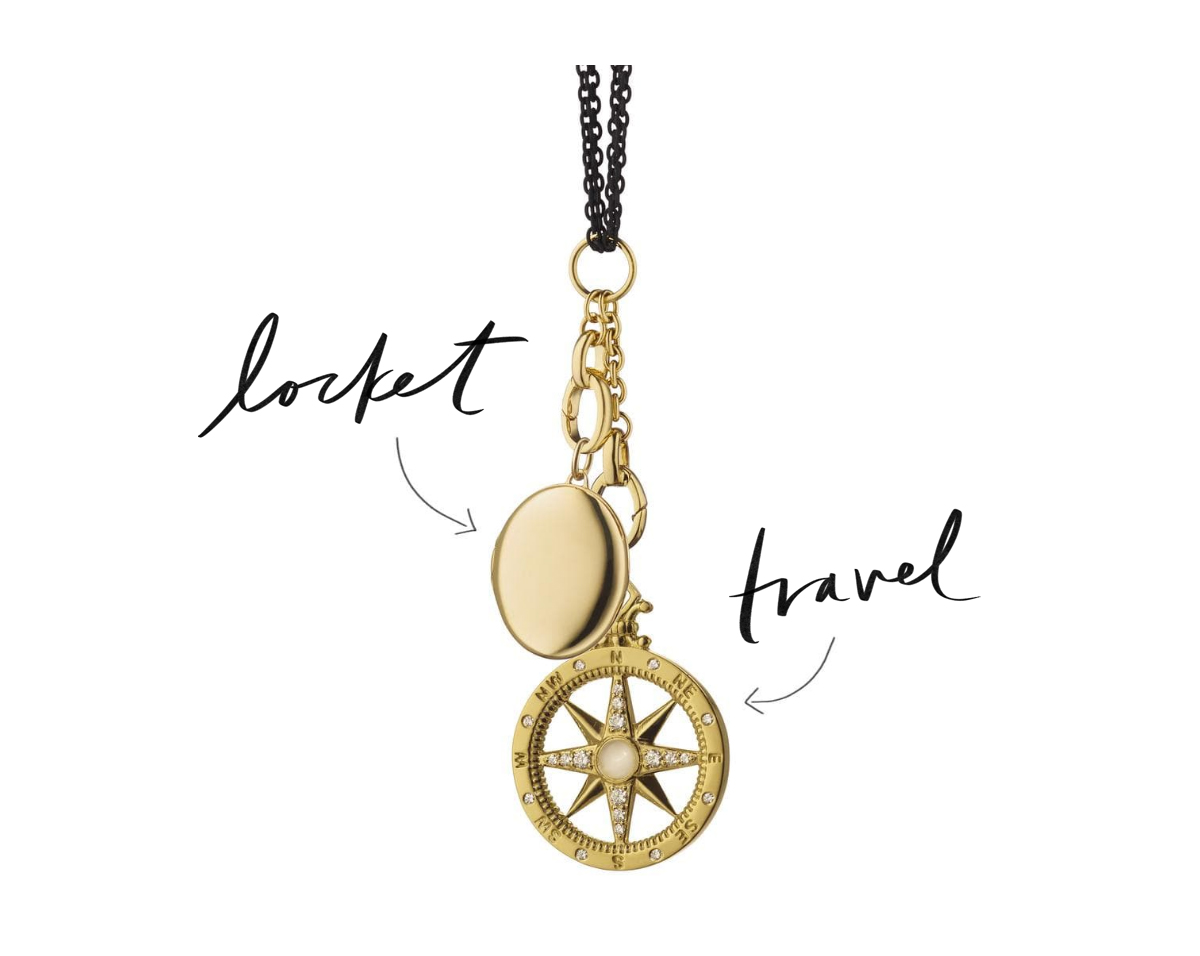 While we often think to put family photos in lockets, we also love to fill them with photos of our travels. What better custom necklace for the adventurer and traveler than our travel charm paired with a locket that holds photos from one of her many trips? We love it on our black and 18k gold DYO charm chain for a unique touch.