When creating your wedding jewelry look, we'd recommend looking at pieces that really feel unique and one-of-a-kind. If there were ever a day to stand out, this is the one. Here are 6 unique bridal necklaces to wear on your big day...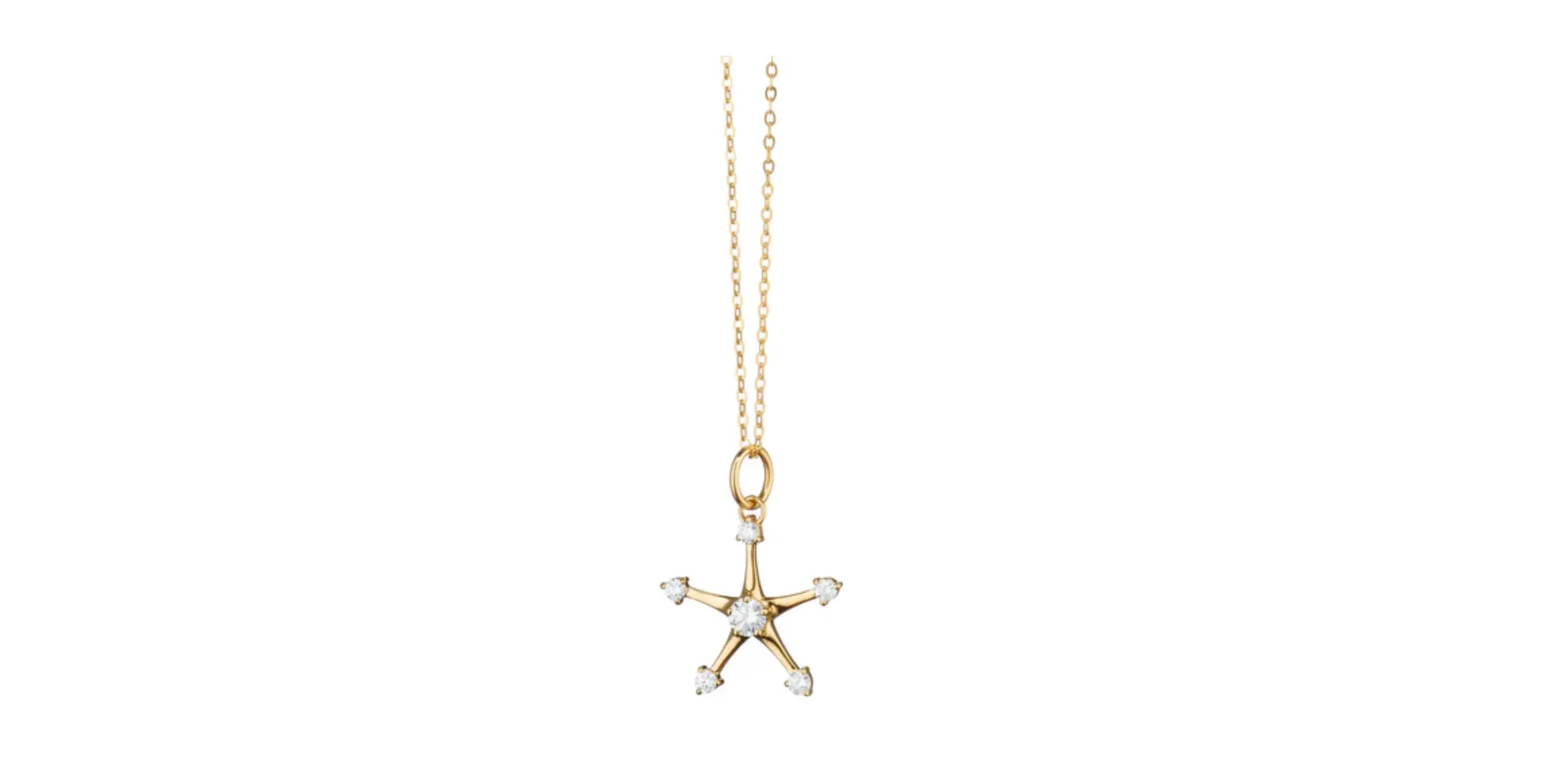 Petite Gold and Diamond Star Necklace
This gold and diamond star necklace will make you feel like the star that you are on your wedding day. The diamond accents and 18k gold make this a special and beautiful piece that you'll have long after your wedding day.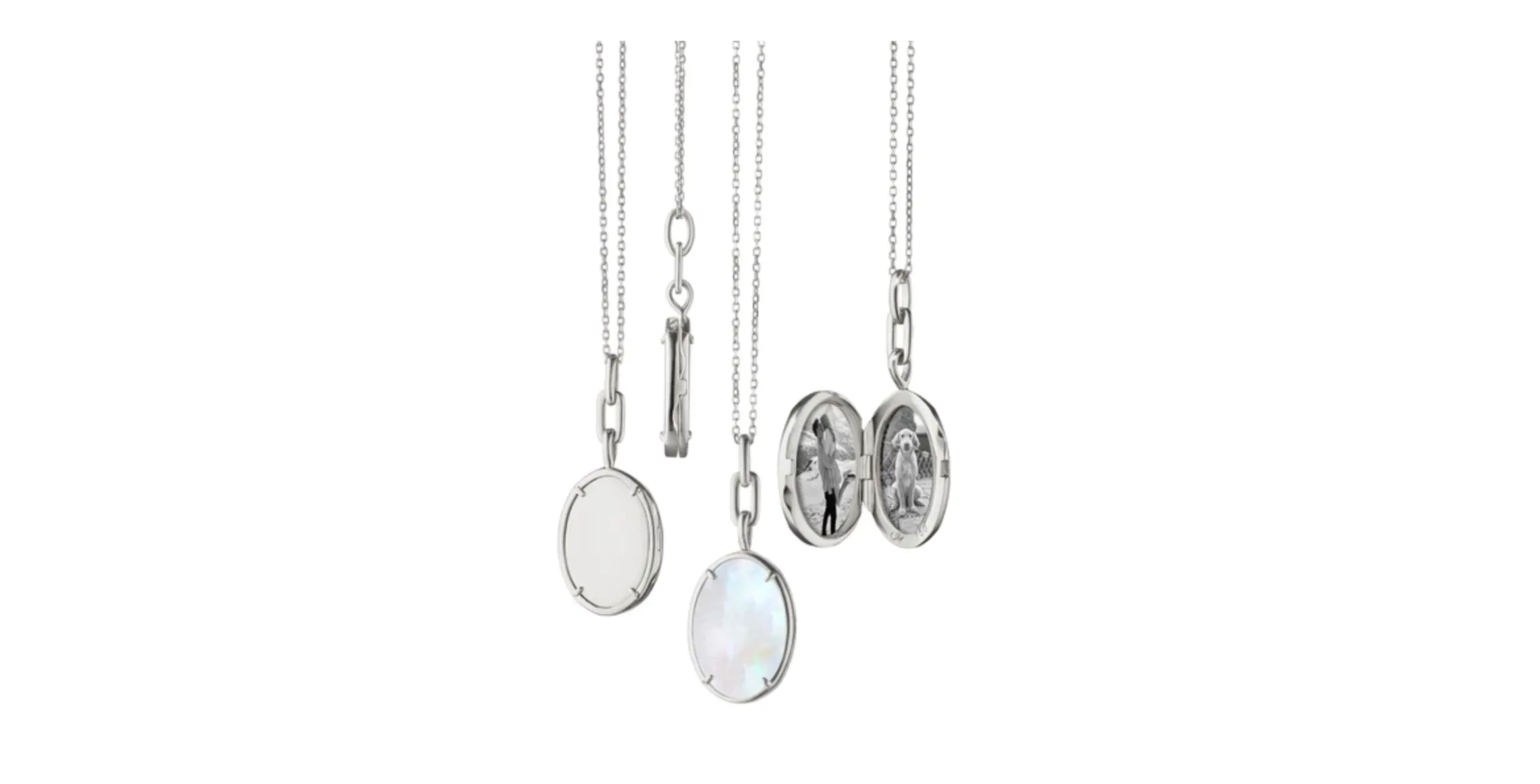 Elle Slim Stone Locket in White Gold
White gold is perfect for a bridal look, and we love this stone locket which feels both nostalgic and modern. Keep a love note from your significant other inside when you walk down the aisle.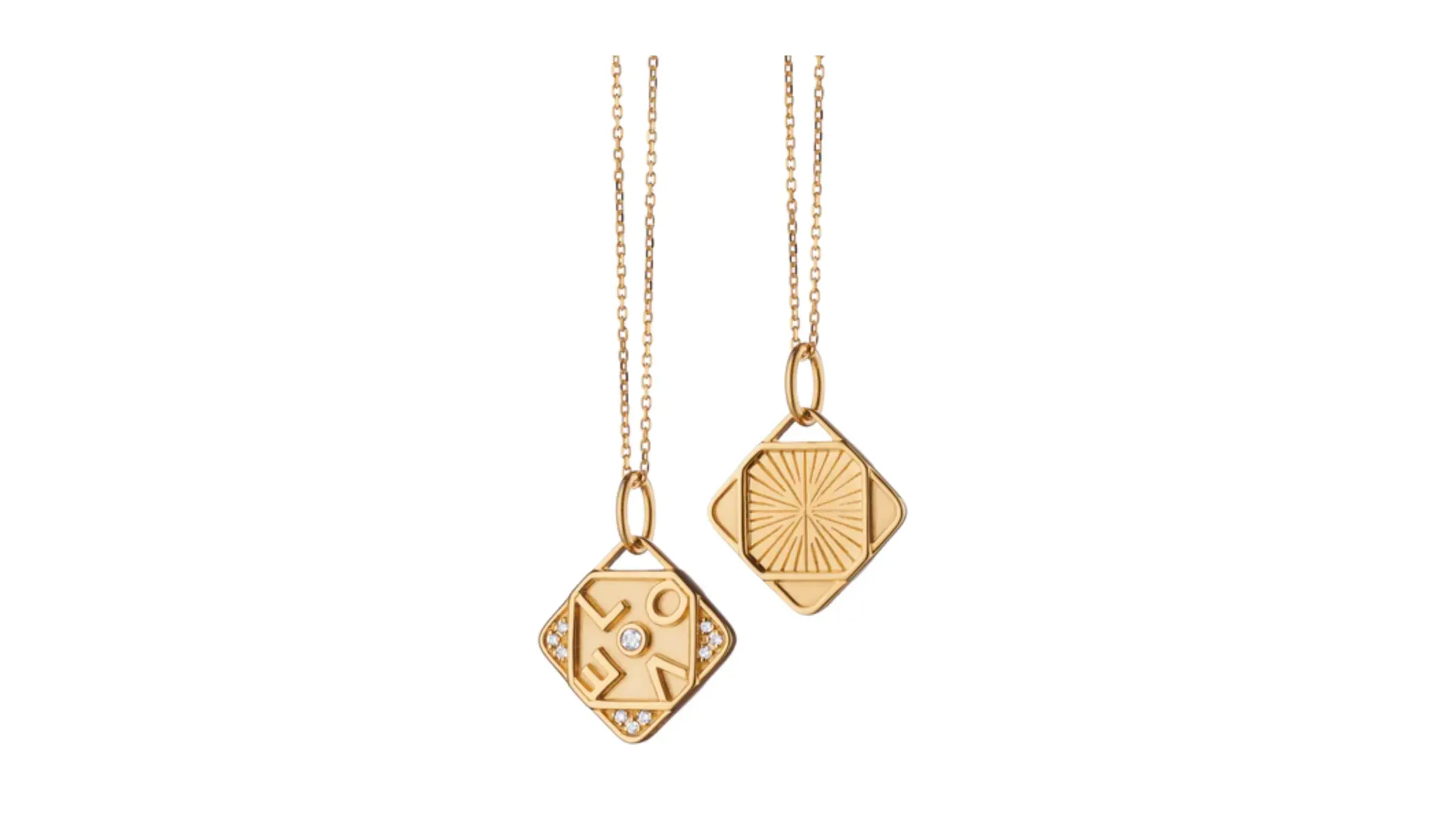 Our mini love charm is the perfect charm necklace for the bride who wants to have a little fun with her look. It's a cheeky nod to your big day and a beautiful 18k gold charm that you can wear forever, and easily dress down in in the future.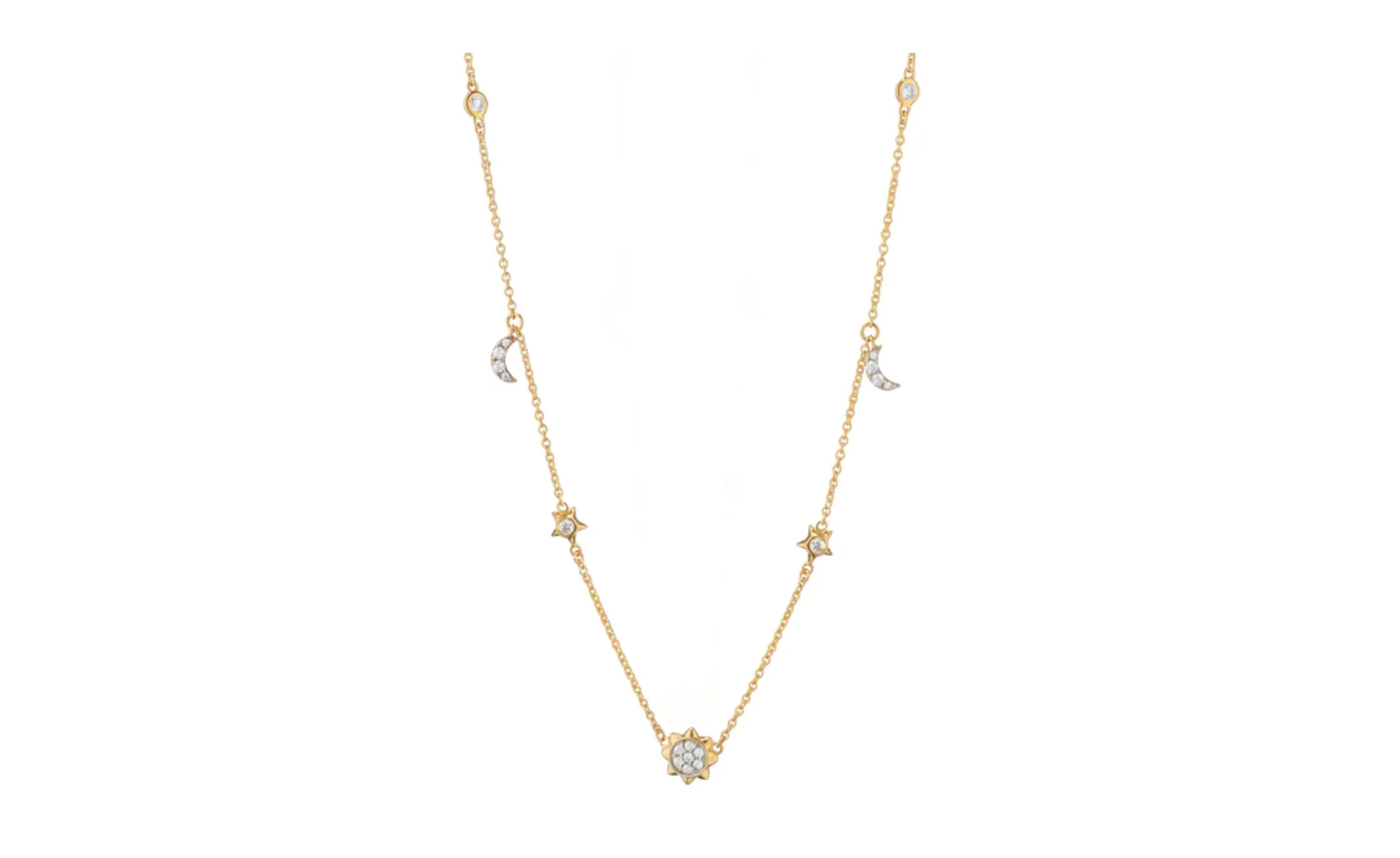 Sun Moon and Stars 18" necklace
The sun, moon and stars always evoke romance for us, and we love this short delicate chain peppered with discreet diamond moons, suns and stars. It's the perfect unique necklace choice for the bride who loves all things dreamy.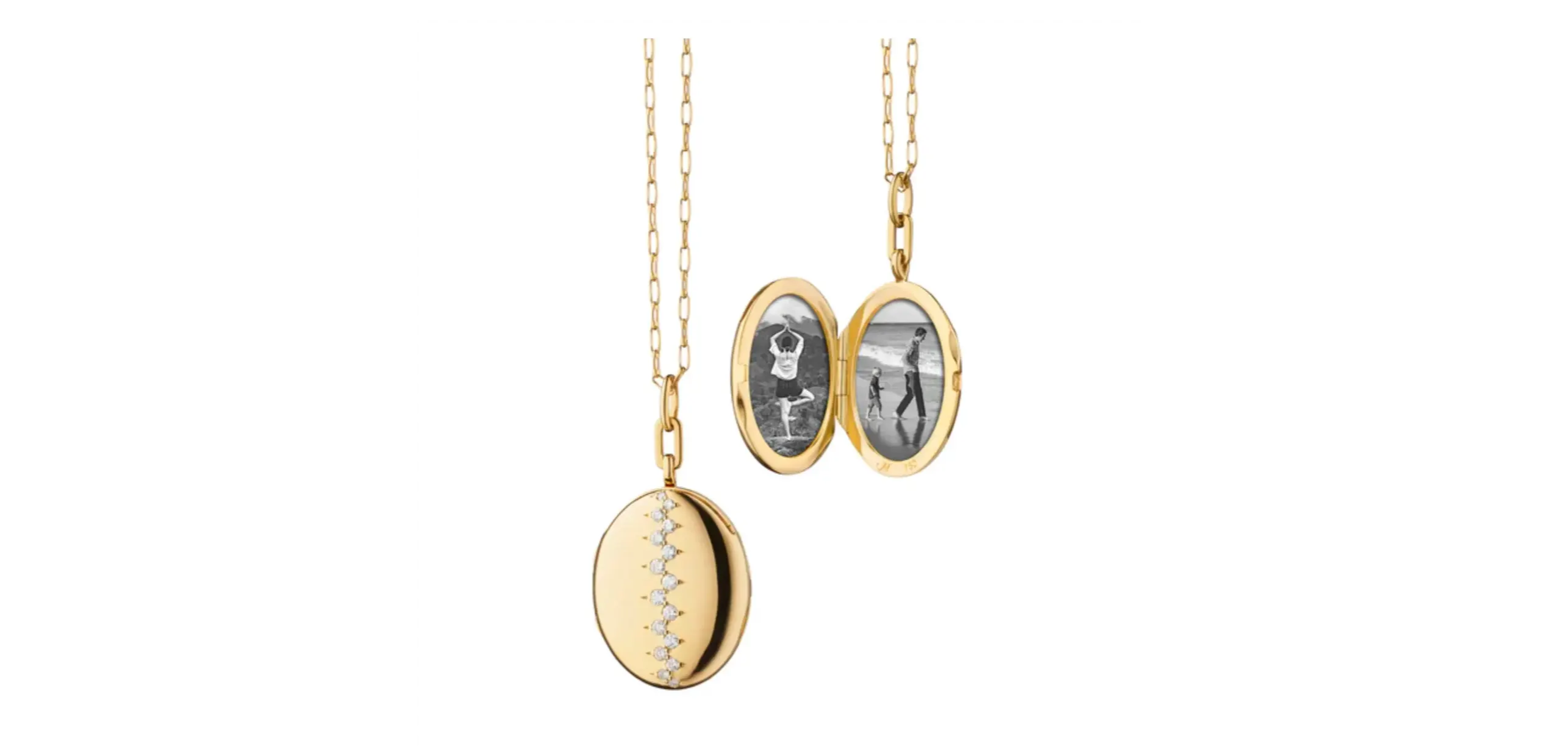 Catherine Staggered Diamond Locket
This show-stopping locket is a statement piece that you can hand down for generations to come. It's a family heirloom in the making, and you'll no doubt tell your children stories about how you wore it on one of the most important days of your life.