With anniversary season upon us, we thought we'd highlight some beautiful and empowering styles that make perfect anniversary gifts for the woman in your life...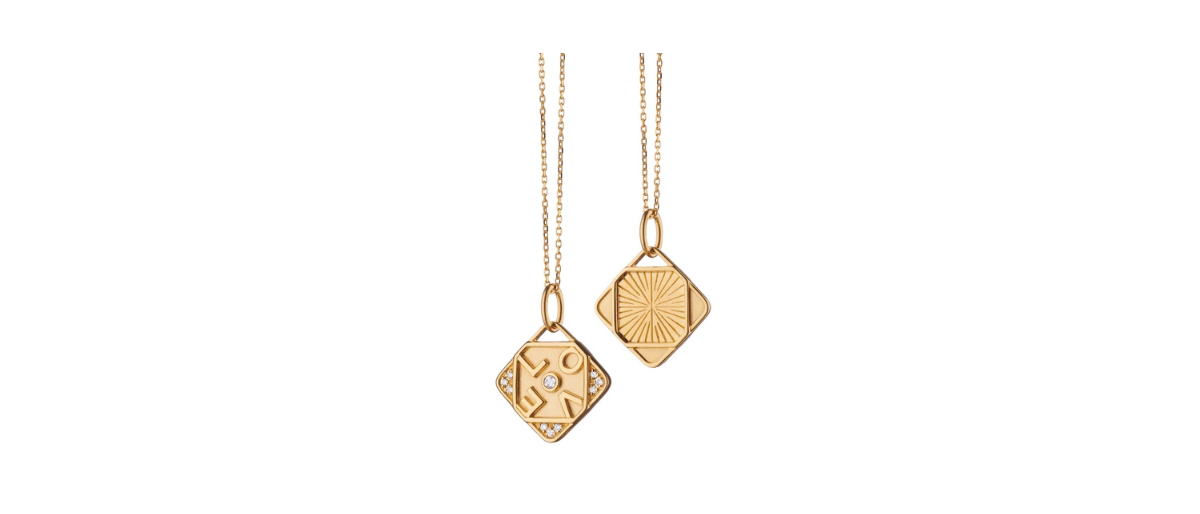 An easy and chic way to tell someone you love them is with our 18k love charm necklace with white diamond accents. Wearing it a constant reminder of the love in their life.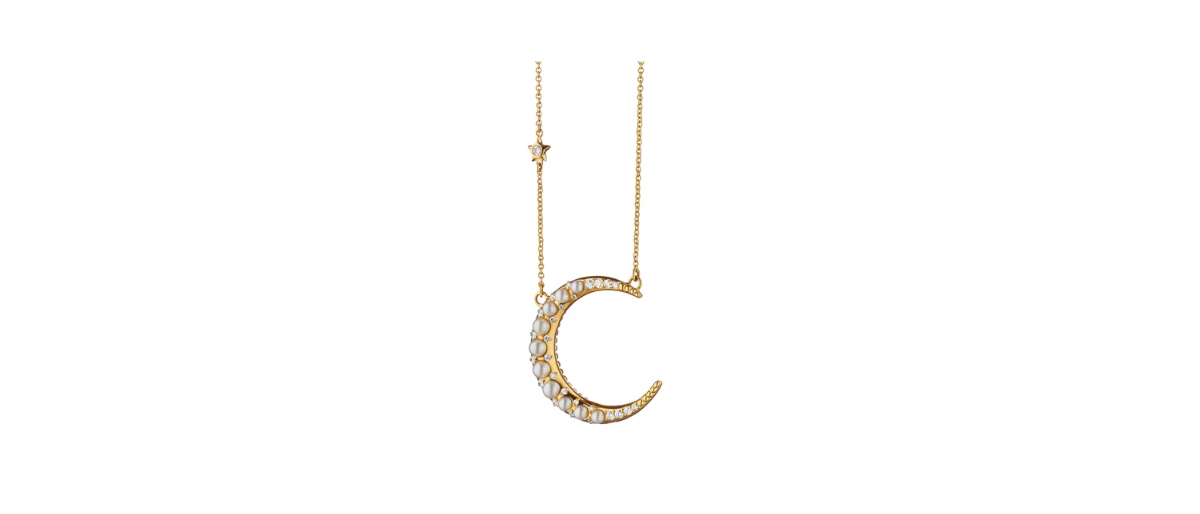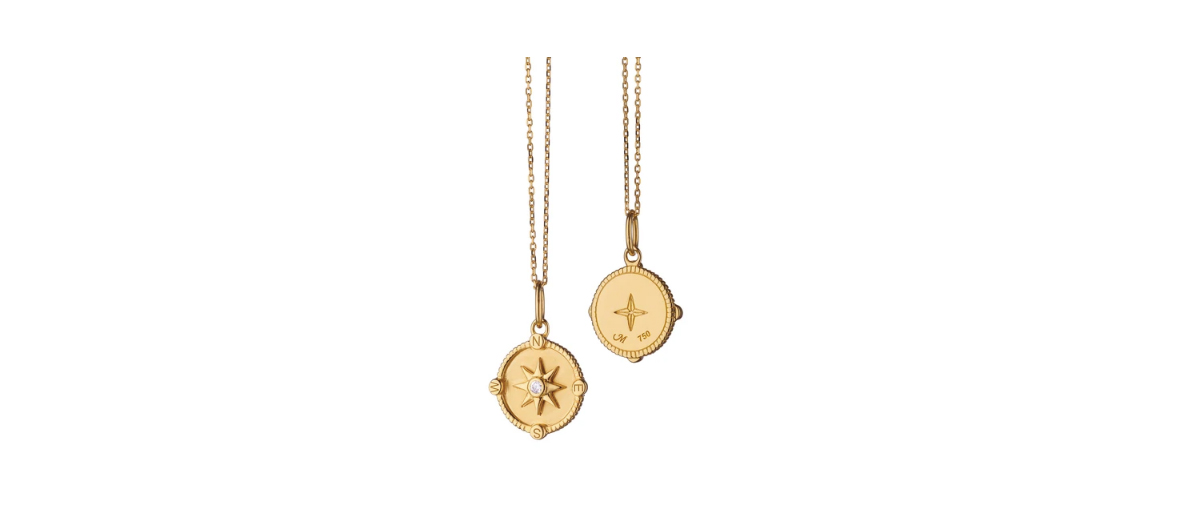 This mini compass charm necklace is the perfect size for the modern woman who loves to layer charm necklaces. It will remind her that she has many inspiring adventures ahead - many of them ones you will share together.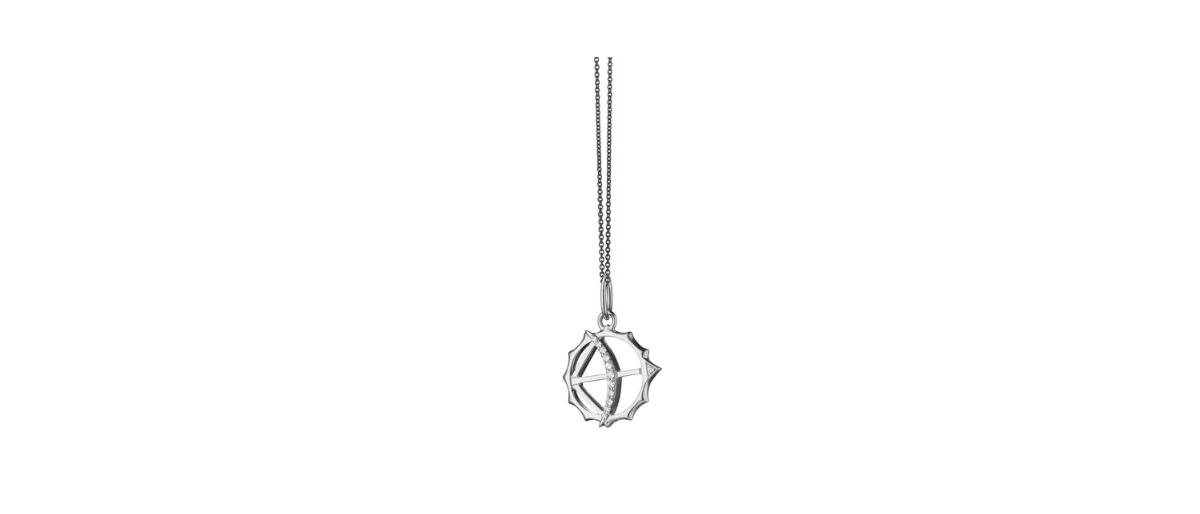 A cheeky reminder of cupid's bow and arrow (perfect for an anniversary), the apollo medallion also represents healing, medicine, music and poetry, all inspiring and powerful qualities. We love this sterling silver charm necklace.
The 'Love' Locket
Monica's collaboration with famed artist and illustration Donald Robertson (Drawbertson) resulted in the 'Love' locket. It's a piece from our Locket x Color that truly pops and brings a splash of color to any neck mess. It's romantic and fun - the perfect anniversary gift for the woman who loves a bit of whimsy.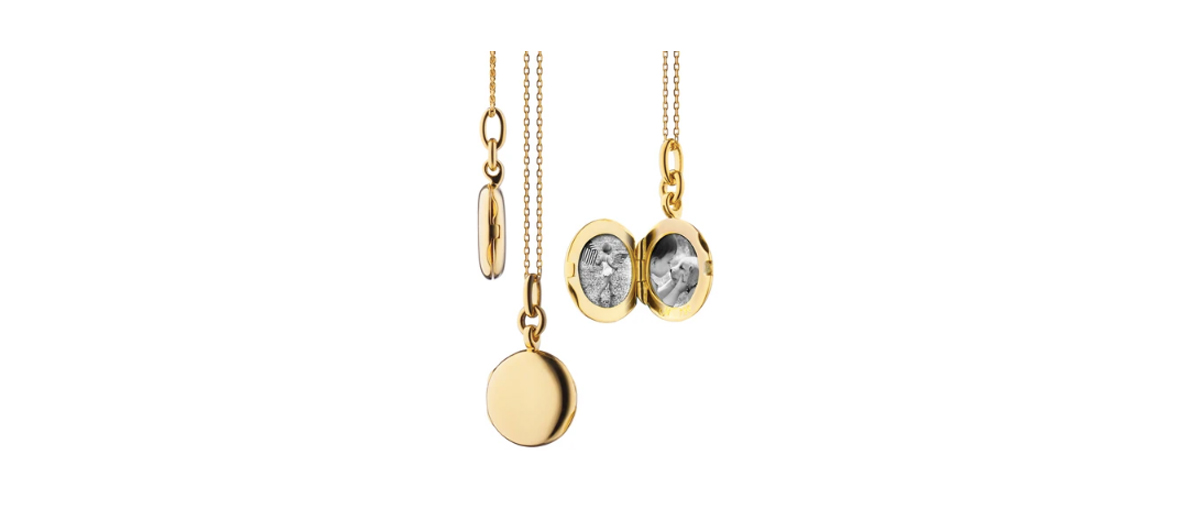 You can't go wrong by giving her this slim, modern locket necklace. The coin sized circle is the perfect weight and size, and the perfect piece for a woman who loves barely there jewelry but wants to have something special around her neck to empower her. Fill it with a photo that's meaningful, using our Locket Bar.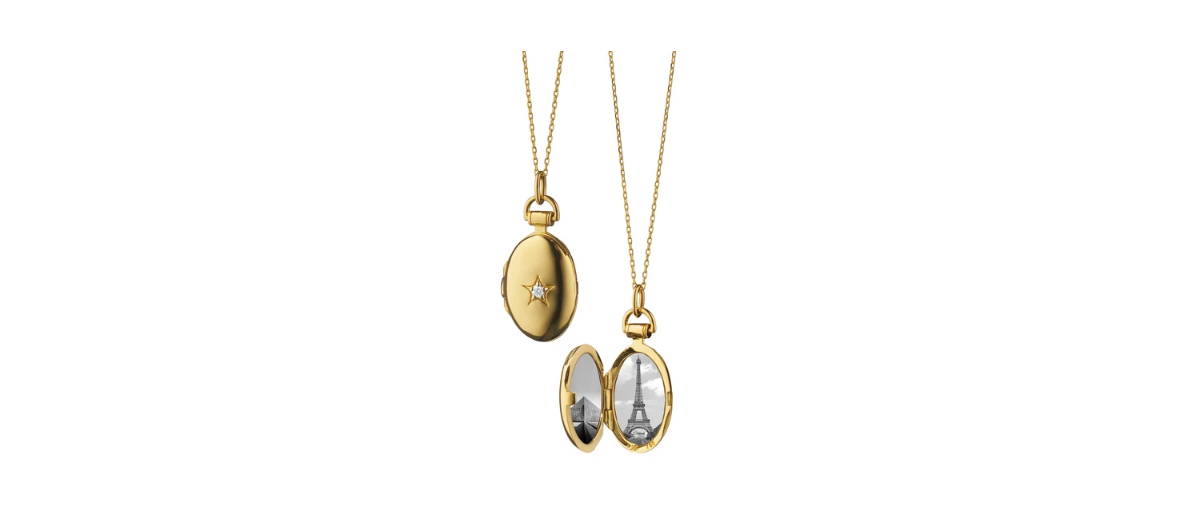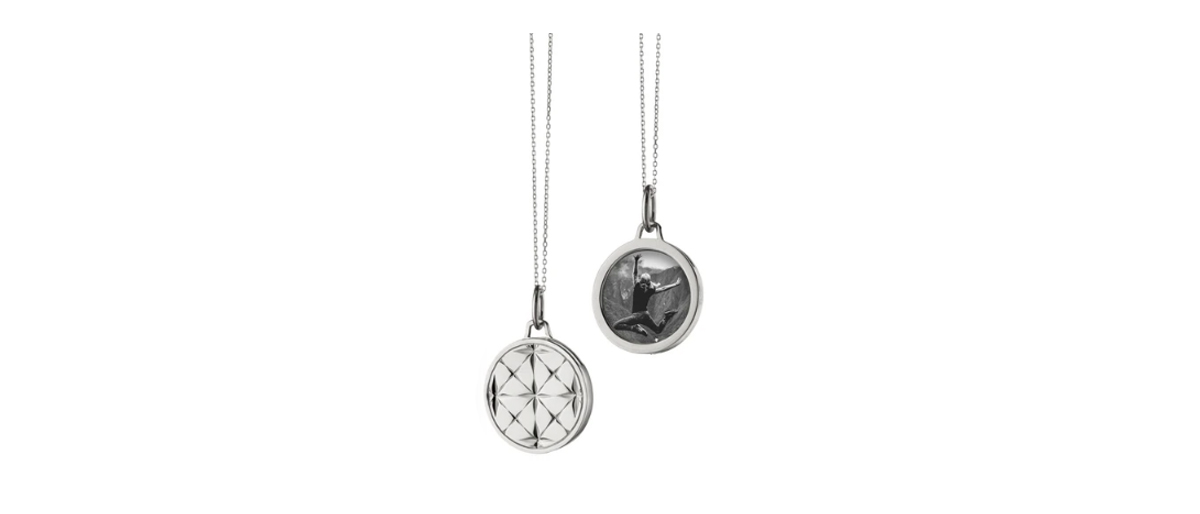 Our mosaic half locket doubles as a charm and a locket. Fill it with a photo of the two of you, your children, a trip...and gift it to her as a necklace or as a charm for her charm bracelet.

Rectangular Gate Locket with Diamonds
This was one of our very first styles at Monica Rich Kosann, inspired by Monica's photo of a girl peeking through a gate. This special and empowering necklace allows a woman to partially reveal what's in her locket, while still keeping that slight element of mystery: A unique gift for the one-of-a-kind woman in your life.