Late October and Halloween always gets us thinking about the moon. Of course, around halloween, we and our children hear and tell many mysterious stories involving the moon, which has always fascinated each of us. A bright full moon, or varying crescents inspires our imaginations and always feels very mysterious, which is why this time of year only reminds us of our love for  moon charms and crescent moon jewelry. We've talked alot on the blog about the meaning behind crescent moon jewelry, and today we are sharing some of our favorite crescent moon jewelry...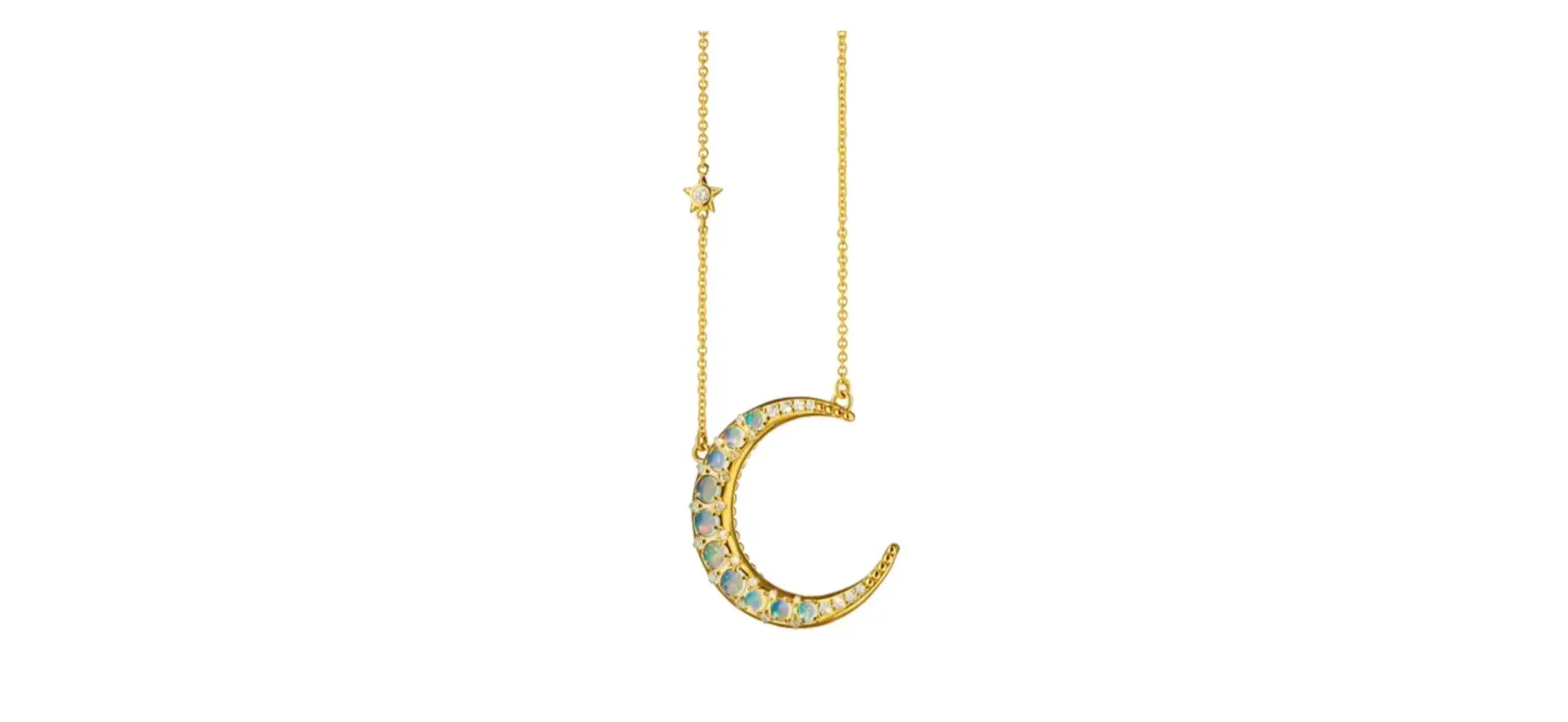 This crescent moon necklace is worn short and is set with water opals and diamonds. It's a major statement piece if there ever was one, and will certainly empower you and make you feel good every time you put it on.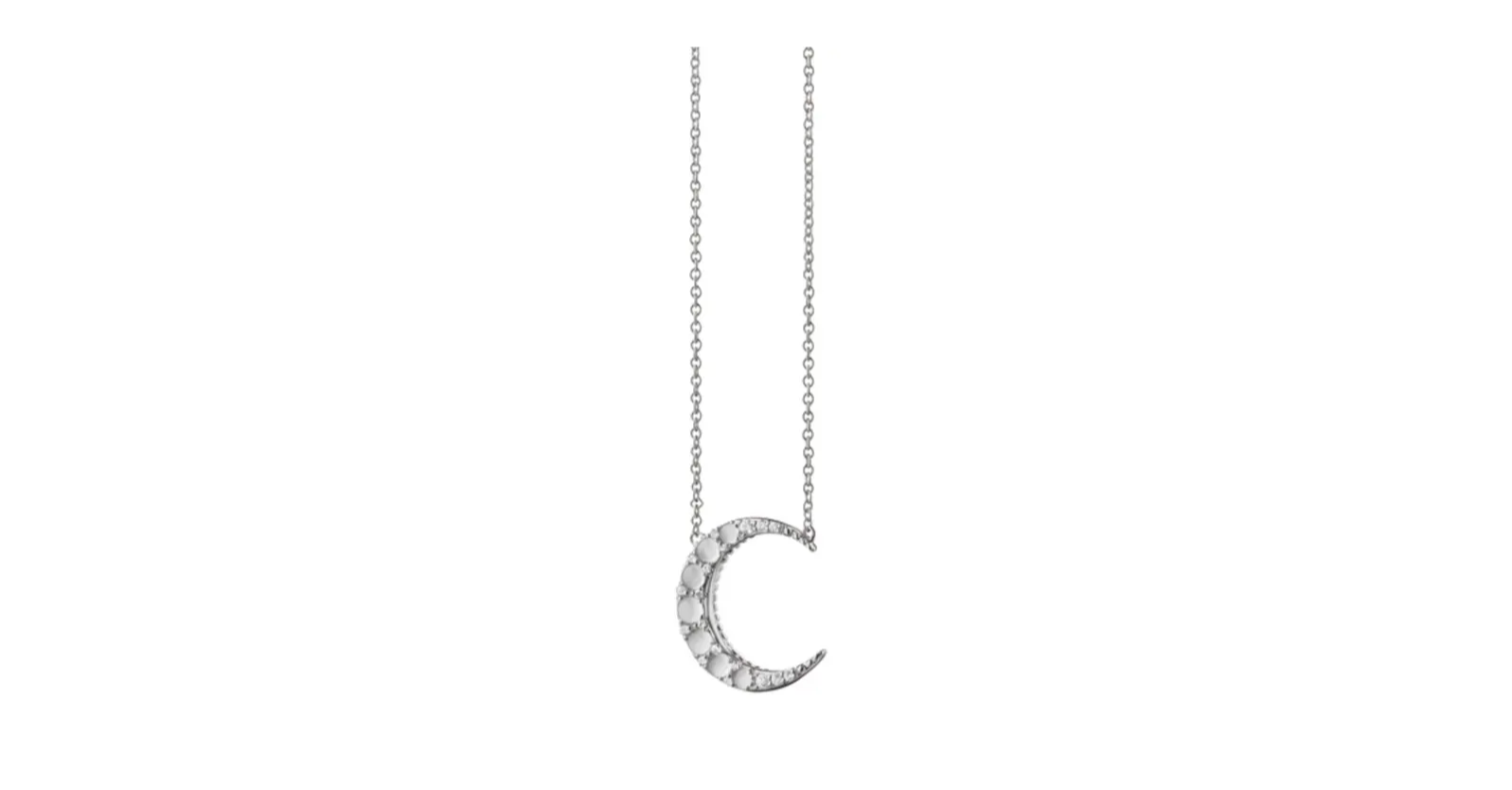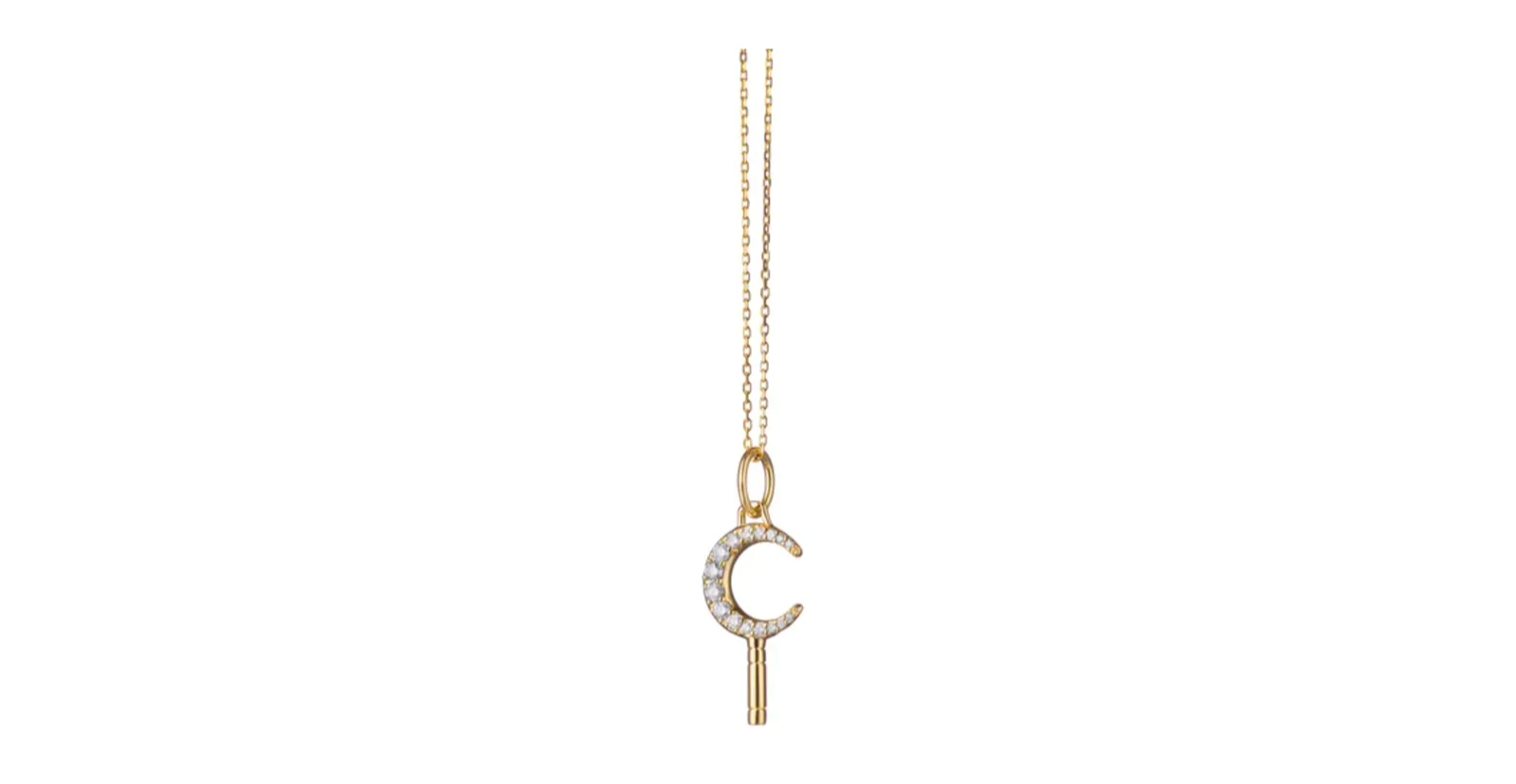 Yellow Gold Mini Dream Moon Key Charm Necklace
This delicate key moon charm is the most subtle of the group of pieces we've selected, but will make a big impact on your jewelry wardrobe. This is a 'wear every day and never take off' piece, that you'll find will become a classic forever favorite.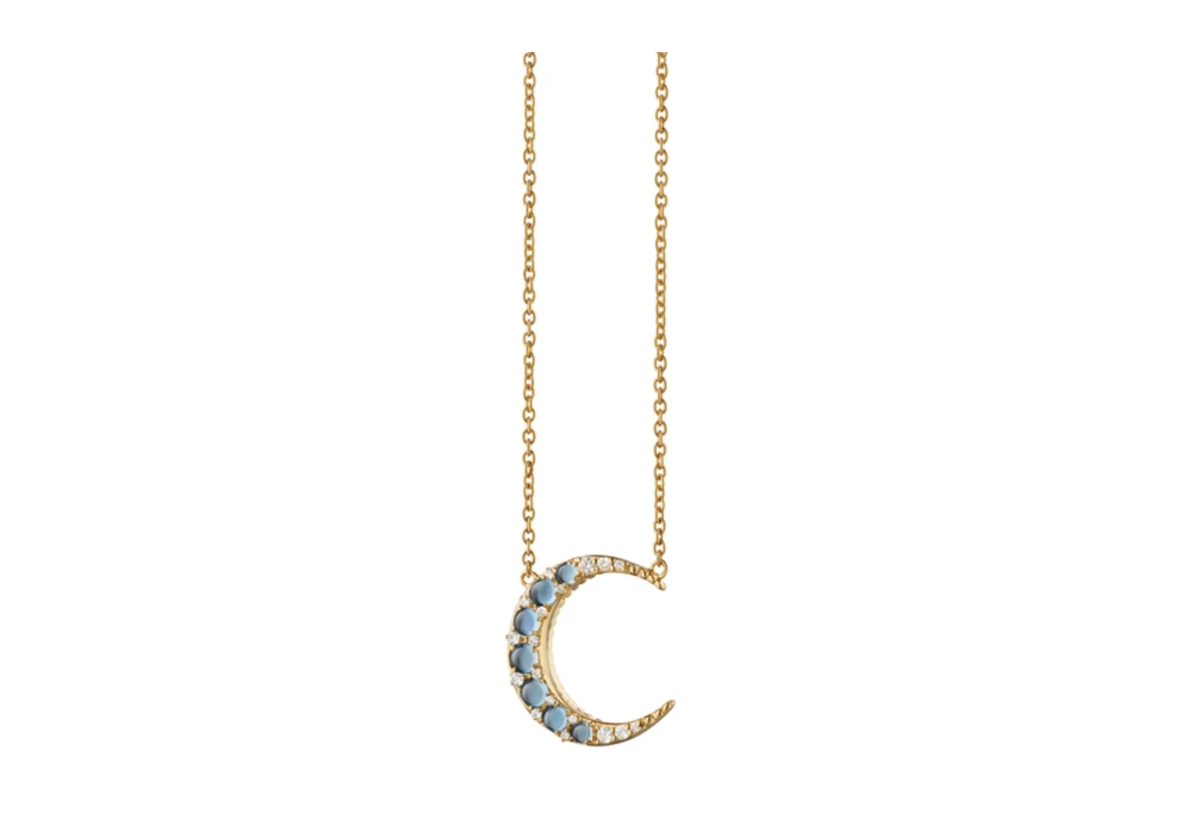 Aquamarine Midi Crescent Moon Necklace
This aquamarine crescent moon is just about the dreamiest crescent moon charm we could imagine. Set with watery blue aquamarine cabochons and diamonds, this watery blue necklace pairs perfectly with a creamy sweater or blouse for day, or an evening dress or jacket for night.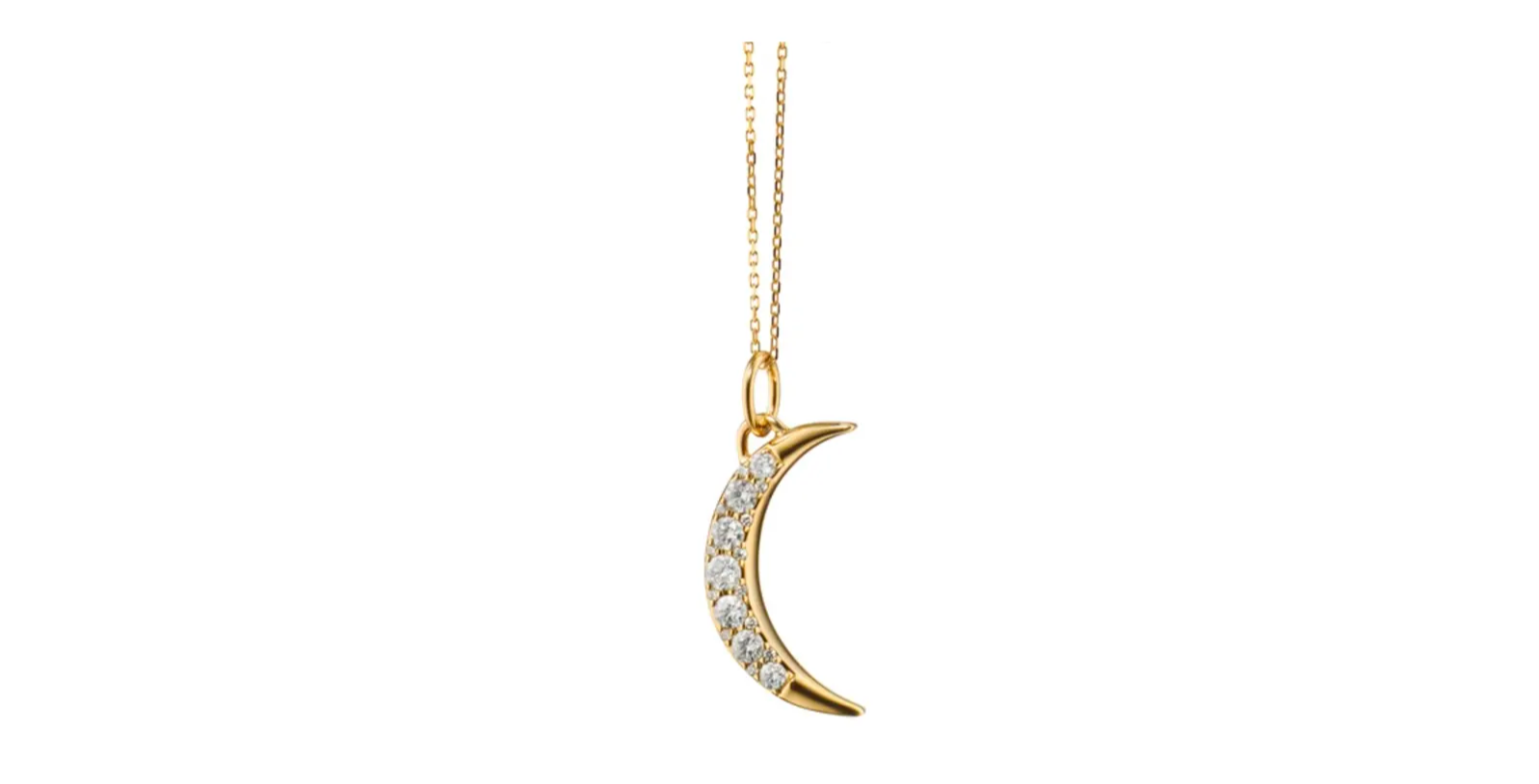 Our diamond moon charm necklace comes on an adjustable chain, making it easy to layer with other pieces or style on its own to make a statement. It's an elegant and classic crescent moon necklace that will never go out of style.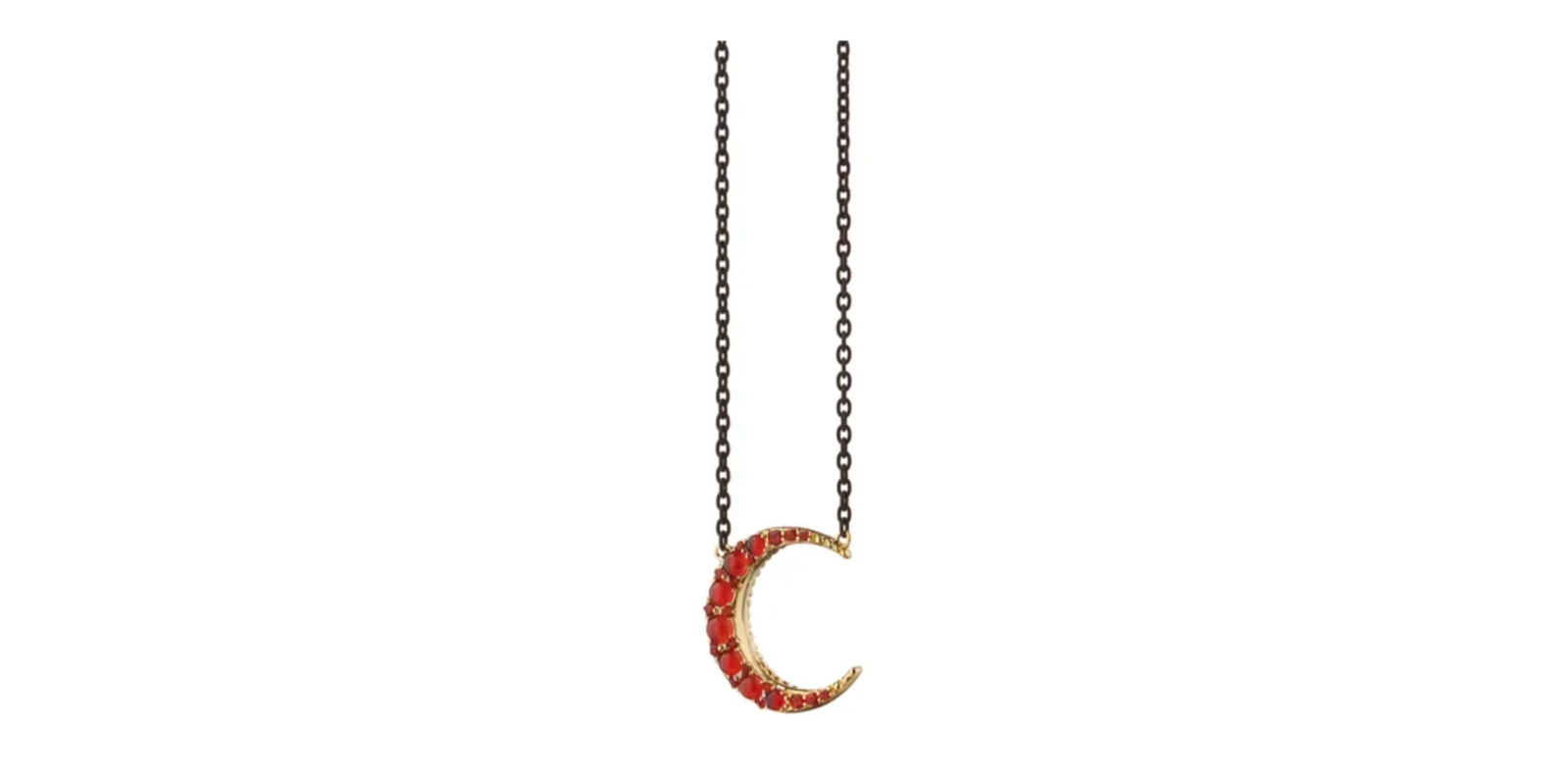 Fire Opal Crescent Moon Necklace
This fire opal crescent moon necklace is definitely a head turner. Add an element of edge and mystery to your jewelry wardrobe with this powerful piece, which is set with fire opals and hangs on a black steel chain.