Whether Mom already has a locket necklace or you are giving her a special one as a gift this Mother's Day, half the fun of buying a locket is finding new and creative ways to fill it with things that are meaningful. Monica always says that there is no wrong way to wear or fill a locket, and we couldn't agree more. Below, we're sharing some ideas on how to personalize Mom's locket this Mother's Day...
Fill mom's locket necklace with artwork
Who said your child's artwork could only go on the fridge? Use our Locket Bar to scan and upload original works of art by Mom's children and grandchildren, and let her be constantly reminded of her child's love and talent. Or, if she's completely in love with a particular Matisse, why not put that in her locket as a fun surprise?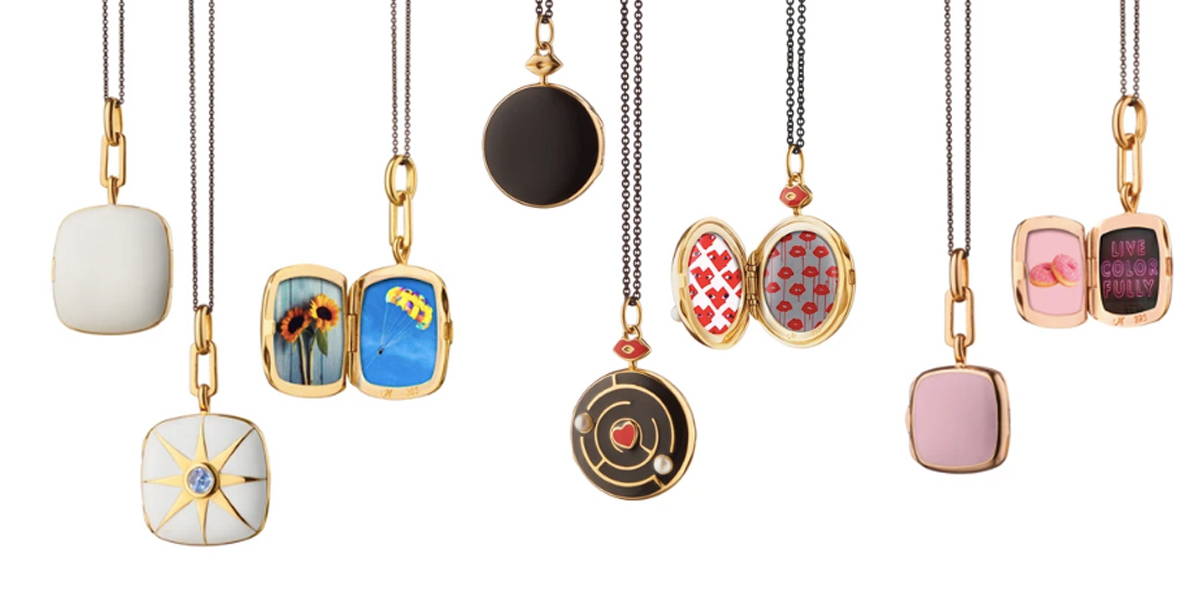 Make Mom happy by adding a pop of color to her Locket necklace
Color is known to bring positive emotions and make people feel happy, so why not fill Mom's locket with a ray of sunshine? Our Locket x Color collection is already filled with color, but we took the opportunity to experiment with filling the lockets with colorful imagery. Choose her favorite color, or colorful things she loves (watermelon, strawberries, rubies...) and fill her locket necklace with photos of them or solid colors using our Locket Bar. Colorful artwork is also bound to make her smile, like the original artwork from Donald Drawbertson featured in our "Love" Locket.
Write a handwritten note to put in Mom's locket
Nothing is more personal or thoughtful than a handwritten note, especially now when texts and emails most likely dominate most of your correspondence with Mom. Write a special note from you or you and your family and scan it in with our Locket Bar to size it perfectly for Mom's locket. We all try to keep track of meaningful notes people send us by putting them into boxes and storage in our home, but the locket is the perfect way to preserve a note from someone you love, and Mom will love looking at it daily.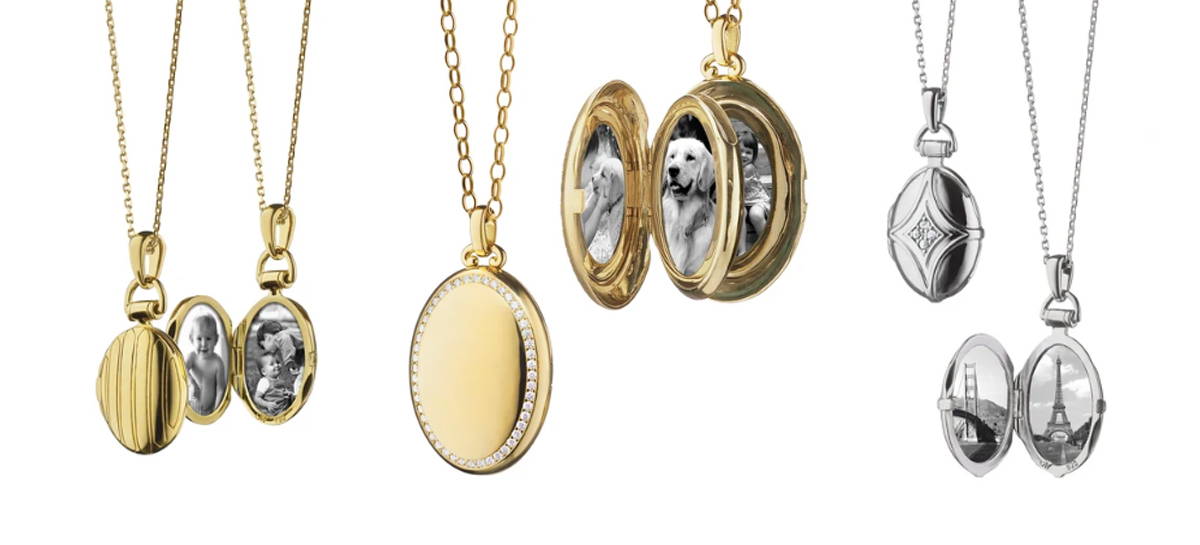 Fill mom's locket necklace with her favorite photos
Of course, you can't go wrong with the traditional and sentimental route of filling Mom's locket with photographs. Choose photos of family members, pets, your travels, or special moment's you've shared with Mom throughout your life. When it comes to family photos, we love our four image locket for seasoned Moms and Grandmas with a big family, or our slim modern locket necklace for the new Mom. When it comes to filling Mom's locket with photos, you really can't go wrong.