Whether your significant other already has a locket or you're purchasing a new locket necklace, there are so many creative and intimate ways to fill it with something that will truly tell your story and make for the perfect Valentine's Day gift. Particularly if she already has a locket, personalizing it for her makes for a wonderful last minute sentimental gift. Use our locket bar to upload your photos, notes or artwork and send it straight to print to fit perfectly into your locket (Check out this post to see how it works). Here are a few of our favorite special ways to personalize your locket necklace this Valentine's Day...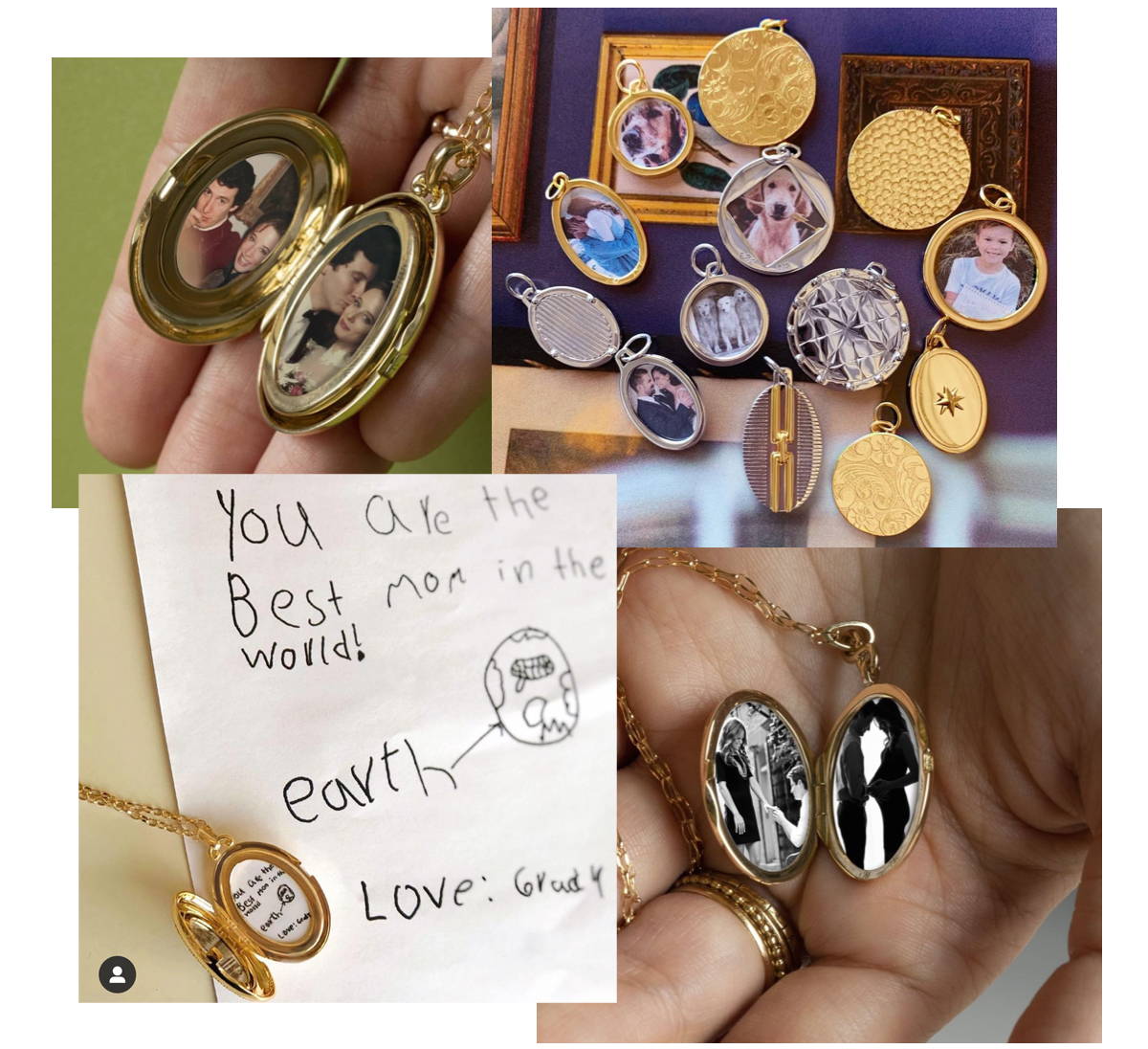 FILL YOUR NEW LOCKET WITH AN INSIDE JOKE OR NOTE THAT MEANS SOMETHING TO YOU
Whether its a note from your child or you, or a quote you both love, filling your locket with a handwritten memo is a wonderful way to make a locket more personal. Put it opposite a photo you love to truly tell a unique story. Upload your note to our locket bar for the perfect fit.
PERSONALIZE YOUR LOCKET NECKLACE WITH A PHOTO FROM YOUR LAST ADVENTURE
If your friend/girlfriend/wife has a locket, upload a photograph from your last adventure - whether it was a safari, a beach trip, or a memorable visit to your local restaurant - and size it perfectly for her locket. No adventure is too big or too small to tell a special story.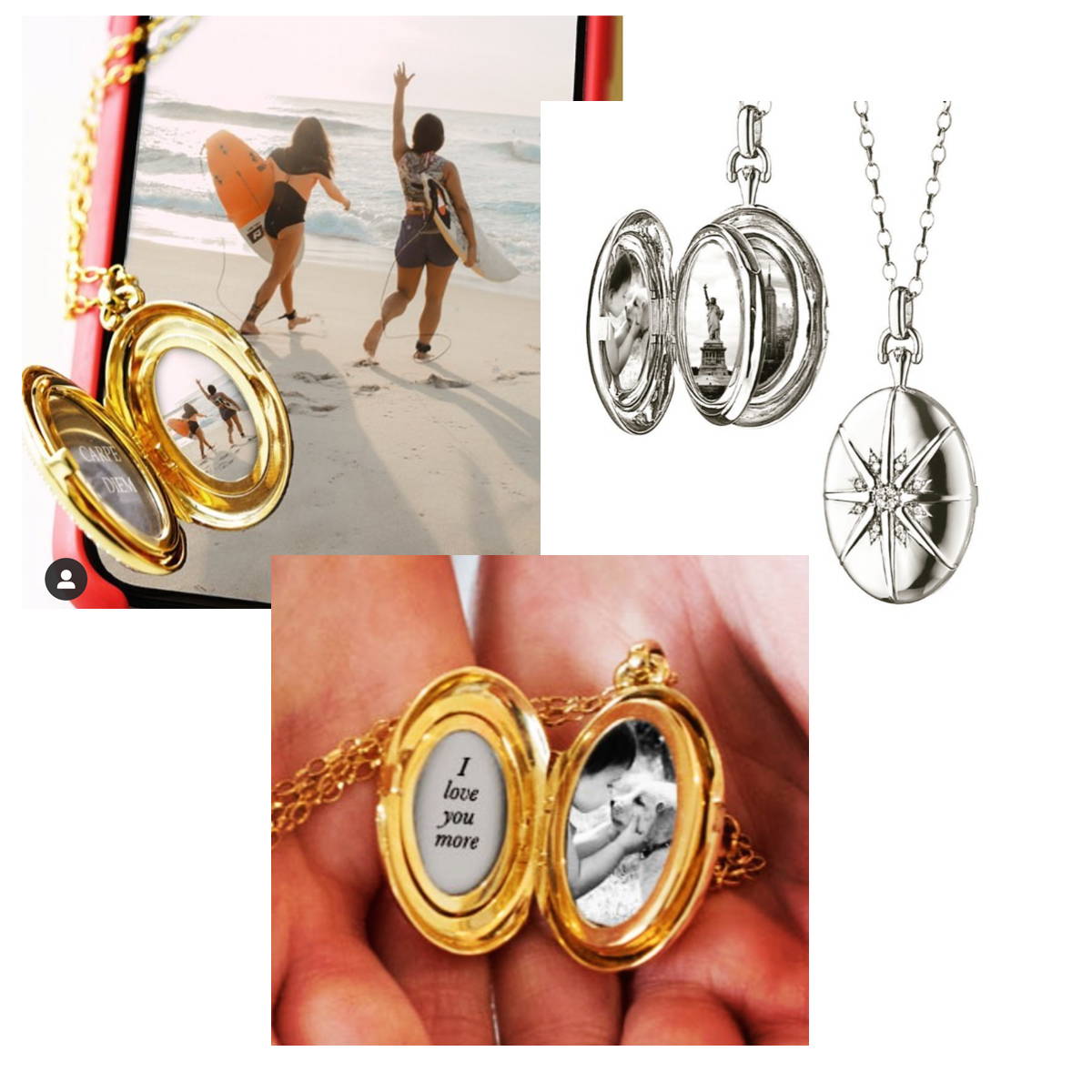 FILL IT WITH PORTRAITS OF YOUR CHILDREN, PETS OR FRIENDS
Of course, the most fail safe way to personalize a locket is with photographs of family, friends or pets. Happy moments, messy moments, intimate moments...they all make for a beautiful addition to a locket. Upload your favorites and play with mixing them together to showcase dogs, babies, friends, cats, or parents in a way that makes her smile.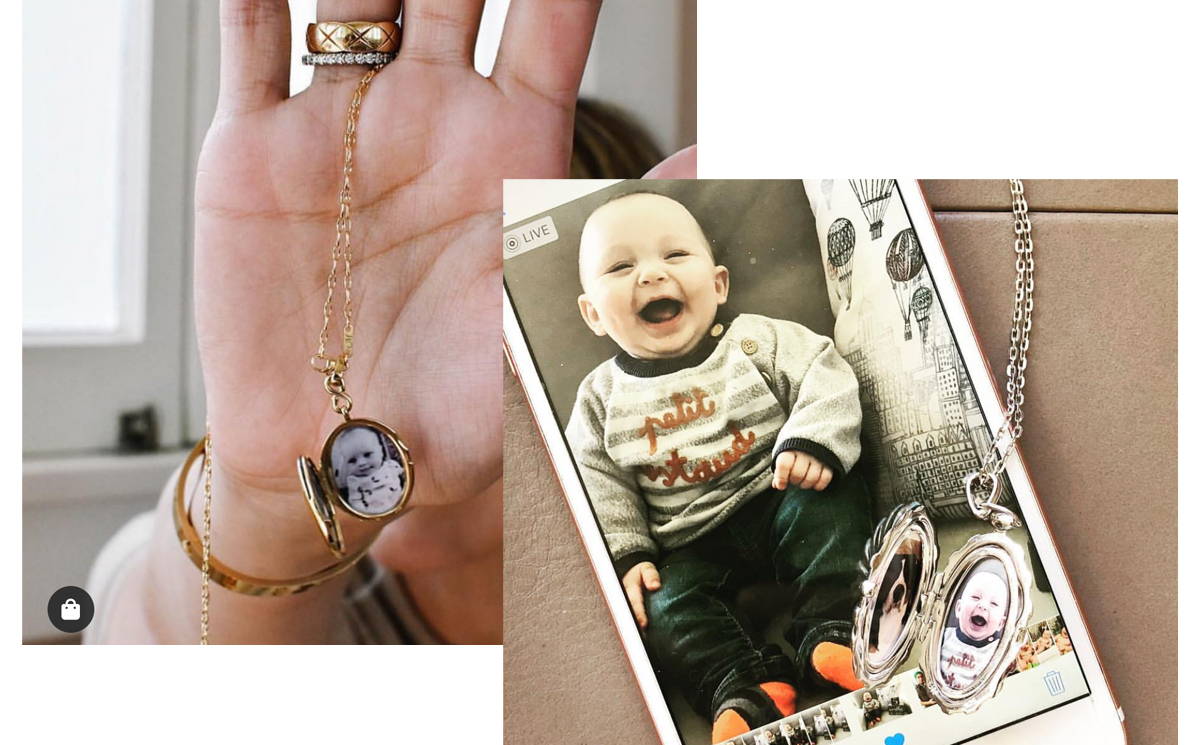 FILL IT WITH A DATE THAT IS MEANINGFUL
A wedding photo across from the date of your anniversary; a photo of your child next to his or her birthday; a photo of you running a marathon across from the date you made that accomplishment - dates and photos tell a beautiful story that celebrates a special moment in your life. Giving her a new locket this Valentine's Day? Fill it with an image of you two and put the day you met right next to it. It's a wonderful way to commemorate a moment you'll forever remember.