How a Small Idea set us on a New Fine Jewelry Path
In these challenging times, I know there are so many who have recently started their own business and are struggling to keep it going. At the same time, when we all emerge from this period, many will again start new businesses and launch new ideas. I had started this founders series about the earliest days of our brand in the hope that it would provide some empowerment and inspiration to others starting out. Here is Part 2 of our journey.
WHAT YOU DON'T KNOW CAN HELP YOU
When you start your own business, sometimes ignorance is bliss.
I say this only because Im not sure why I thought that when we first started designing sterling silver photo cases from original cigarette and powder compact molds it could ever become a substantial business. I knew that my photography clients loved the vintage pieces I had created for them and kept asking for more, but that's where my research had started and stopped. At the time, the idea of making these pieces new was such a cool, fun product concept, but the pieces would be expensive and I never thought much about "could the business ever really be big."
After some extensive legwork, we wound up finding a few artisans in Florence who were kind enough to retrofit the pieces I envisioned from their old accessory molds so they could hold a photograph. Maybe they saw something in my passion and sincerity, but I am forever grateful that they did what we asked. Luckily they believed in us. I remember so vividly sitting in one of the artisans studios rummaging thru his old molds of cigarette cases and compacts, looking out the window over looking the Pitti Palace and I thought ..."ok shall I pinch myself now or what?!"
I felt it was important to give people the opportunity to tell their stories in a different way. Not just in a regular frame, but rather holding their cherished memories in these chic beautiful cases. To me it was just the most elegant way to hold your family close, and be your own storyteller by displaying your inspirations and celebrations in these discreet pieces. Each one was an piece of art, hand engraved or guilloched, the same way they were made over 75 years ago. To have your precious memories inside these treasures seemed to me like a gem or a small token of love.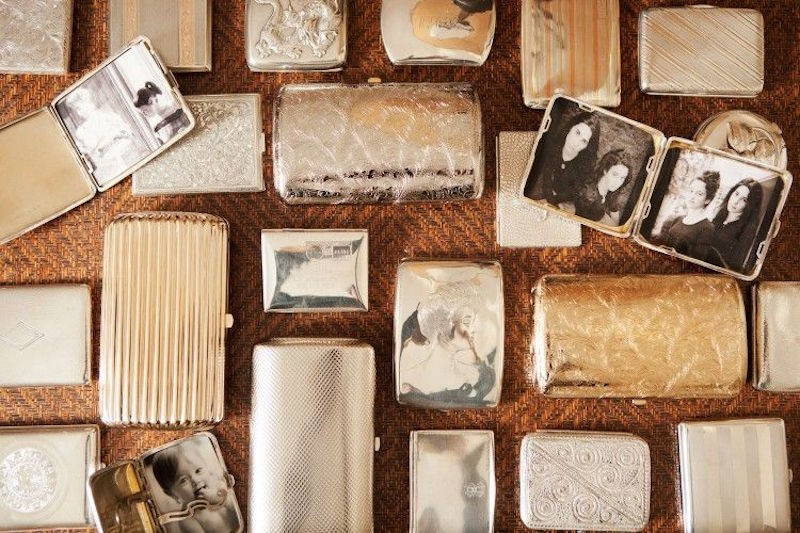 IN BUSINESS, "NO" CAN BE THE START OF A JOURNEY TO SUCCESS
One of the first retail clients I had was Bergdorf Goodman. I felt that if I could get my product into Bergdorf's that would be a dream (this was just over 15 years ago). I knew it would also help me to get other retail clients. I remember so clearly the day I was finally able to get a meeting with the buyer. I arrived for the appointment, showed my tiny collection of "image cases" (maybe we had 10 styles in total) and was told they would be in touch. I waited. And waited. Not hearing anything, I followed up with a phone call (probably a lot more than one knowing my personality!). When I finally reached the buyer, I was told they had decided that there wasn't "a need " for this right now and that they were going to pass.
"Going to pass??" I thought to myself, "What does that mean?" I was convinced the pieces would be a hit and that they "totally needed my product." Giving up because of one rejection wasn't an option. "No" wasn't really in my vocabulary. Anyone in my family can confirm that and this wasn't going to be the time to accept it.
Actually, I felt challenged instead of defeated. I called again and again until I got the buyer on the phone and, after a series of calls, convinced him that my product was "needed" and that there was nothing out there like it. He eventually became one of our biggest supporters, and I am forever grateful to him for listening to my endless phone calls.
And that is how the Monica Rich Kosann brand started.
Bergdorf Goodman gave me a tiny 12 inch shelf where my product lived. I would go and spend time there, talking to customers and salespeople and nurturing the heck out of my "shelf" which over a number of years would evolve into the 400 square foot shop it still is today.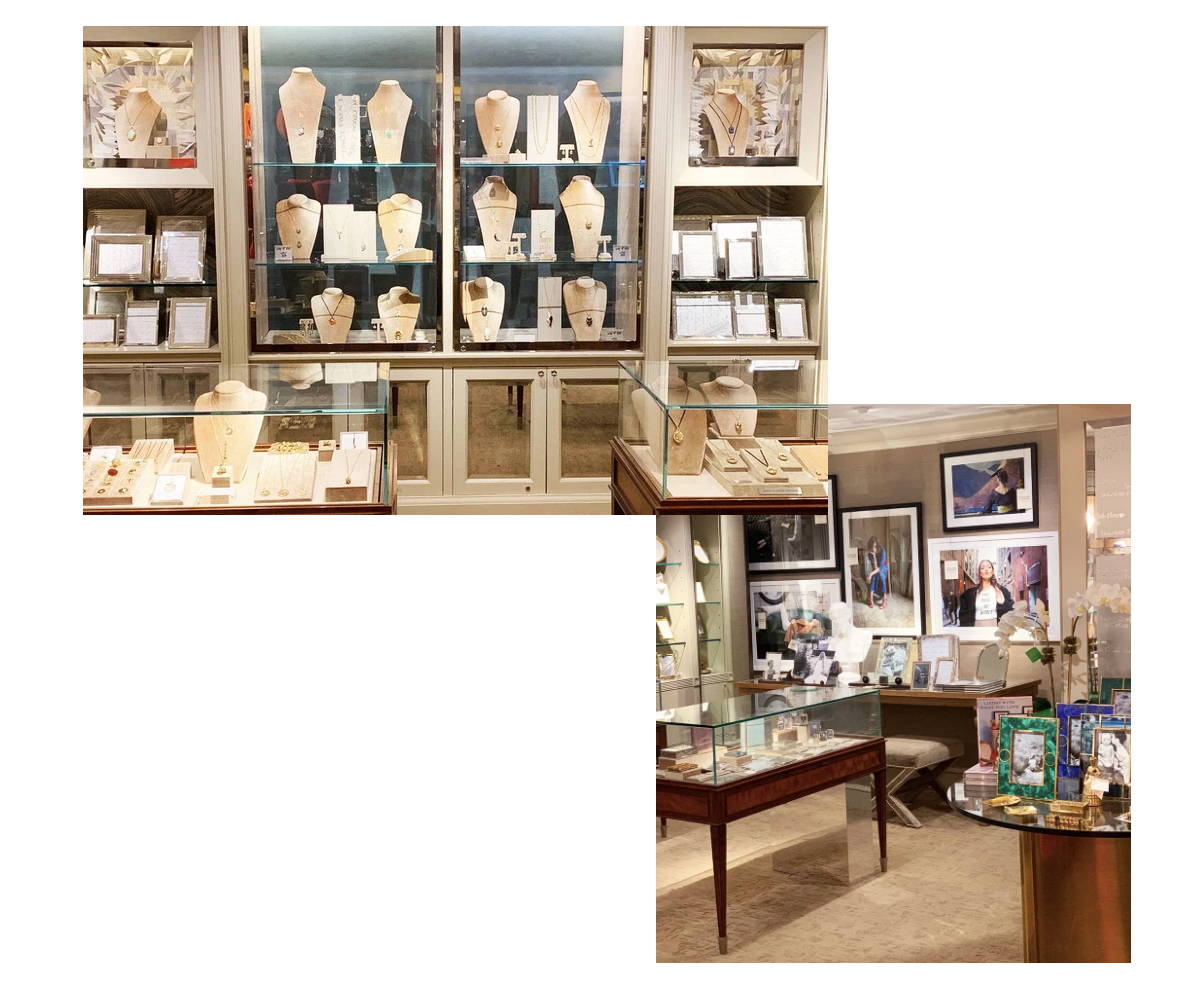 THE AHA MOMENT
Over the next two years, we added more retailers, mostly jewelry stores who liked our unique high end gift items. But while I knew the products I had created were a wonderful little niche, we really believed we could go further.
In business, people are often asked, "was there an aha moment?" I think for us, that was the aha moment when we thought there must be other ways for people to cherish and tell their stories.
Being a photographer, I had always loved lockets. But when I looked around at the jewelers we had sold our gift items to, all the Lockets available were very traditional and seemed to be targeted primarily to grandmothers. I always thought lockets were mysterious and could be the the most sexy piece of jewelry a woman can wear. Why not create a collection with that in mind.
To be continued...