Sun. Moon and Star necklaces can go a long way in telling your personal story. This astrologically inspired jewelry holds many different meanings, and our Sun, Moon and Stars Collection is meant to empower, remind us to follow our dreams or to tell someone we love them to the moon and back. Monica was initially inspired to create this collection because the sun, moon, and stars always held a sense of mystery to her; the moon and sun inspire us to dream, and the sun soothes us with its warm light. Most importantly, they connect us all. We all live under the same sun, moon and stars, and so they are a beautiful way for each of us to tell our individual stories with jewelry.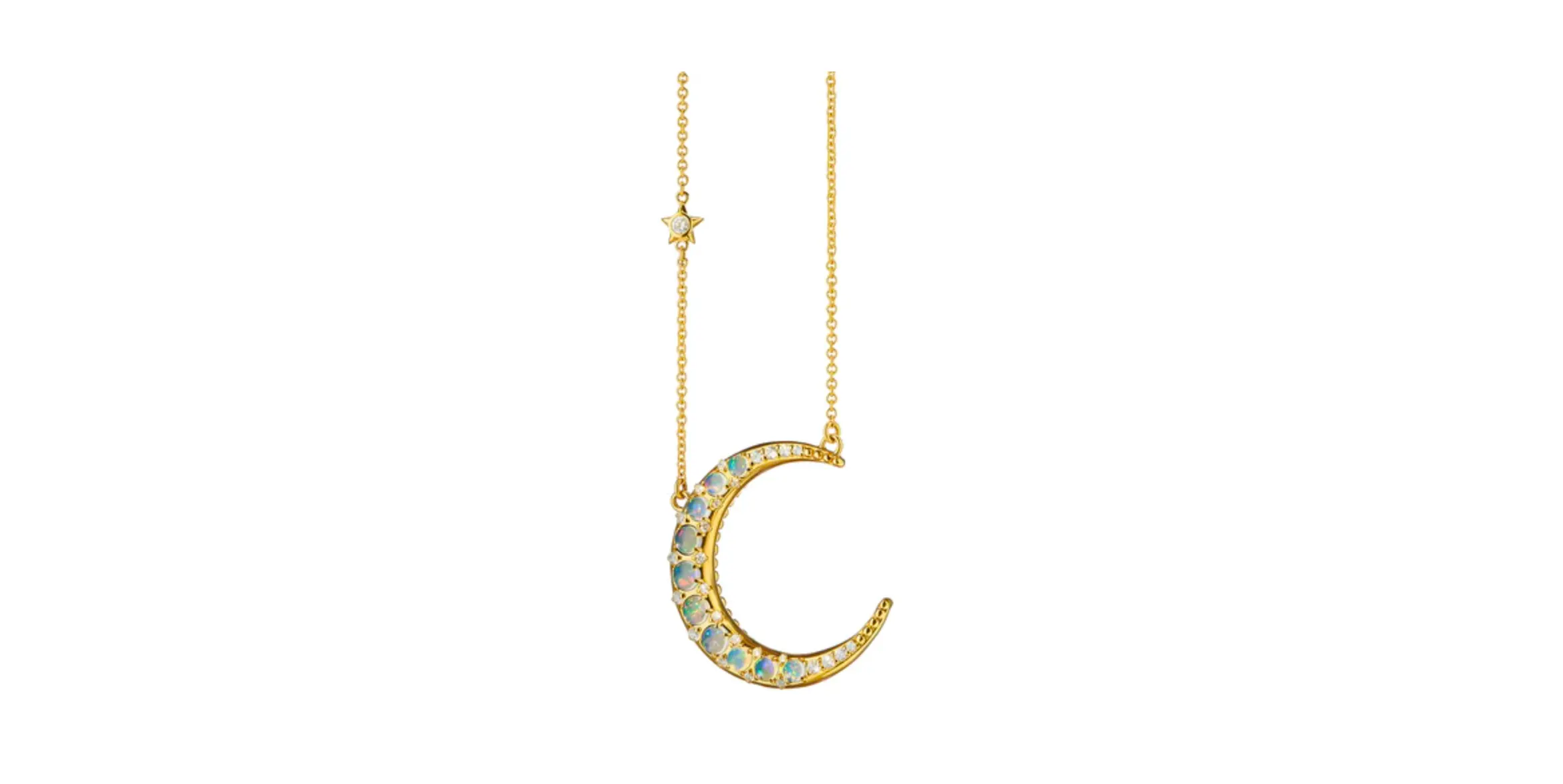 Wearing a Sun, Moon or Star necklace is the perfect way to showcase these meaningful astrological symbols. A crescent moon necklace like the above charm necklace is a statement piece that stops people in their tracks. In Greek mythology, the crescent moon necklace is a symbol of female empowerment, making it all the more meaningful for any woman to wear. All of us have dreams, and wearing a moon necklace is a beautiful way to remind yourself of your dream.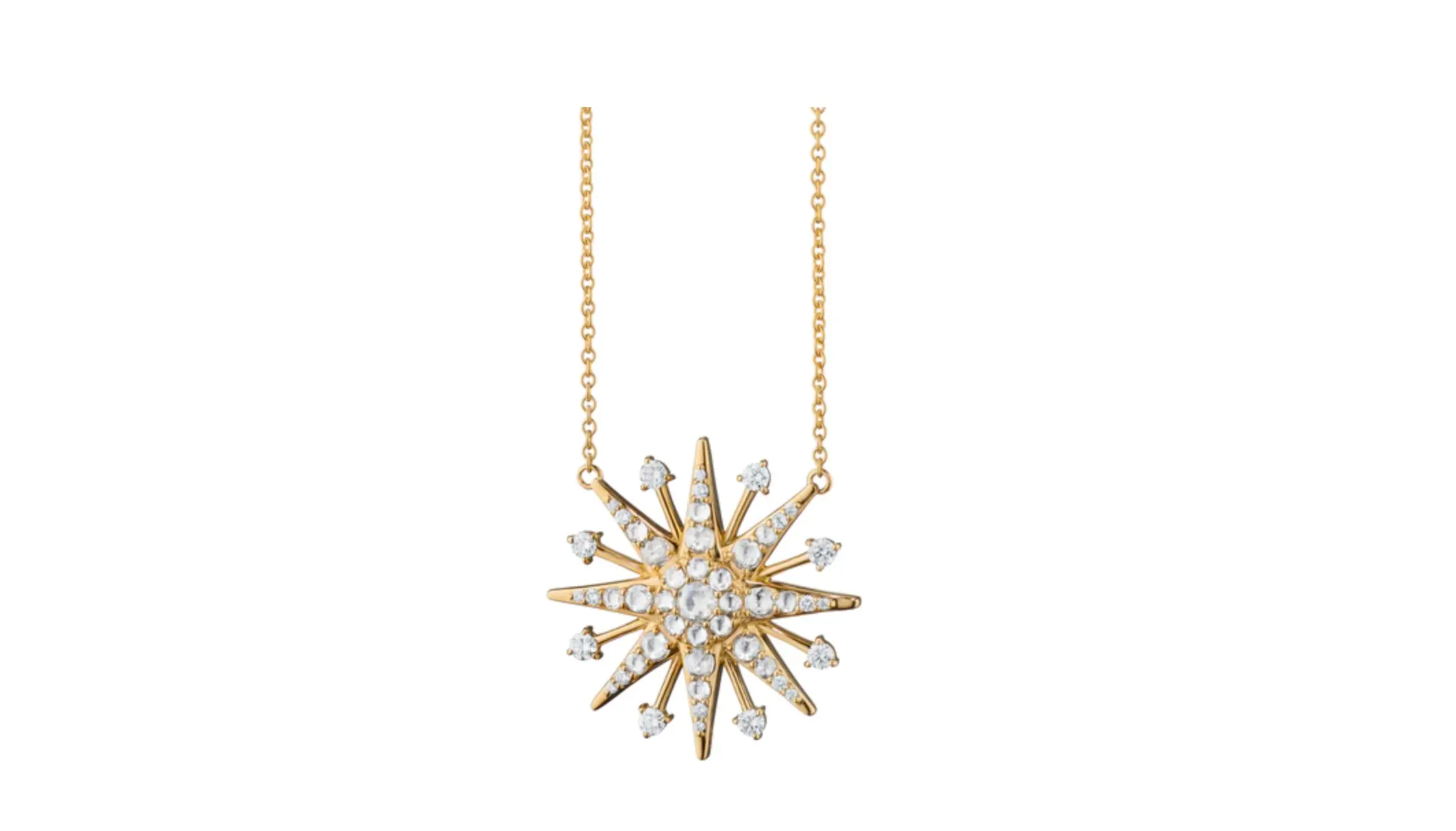 Star necklaces are also statement pieces that really sparkle on your neck. They have so many different meanings; they can make you feel like a one of a kind star, and they also symbolize the never ending sky that sits above us each night, reminding us of infinite possibilities. A star necklace with diamonds or white sapphires will truly make you shine bright as you tell your story to the world.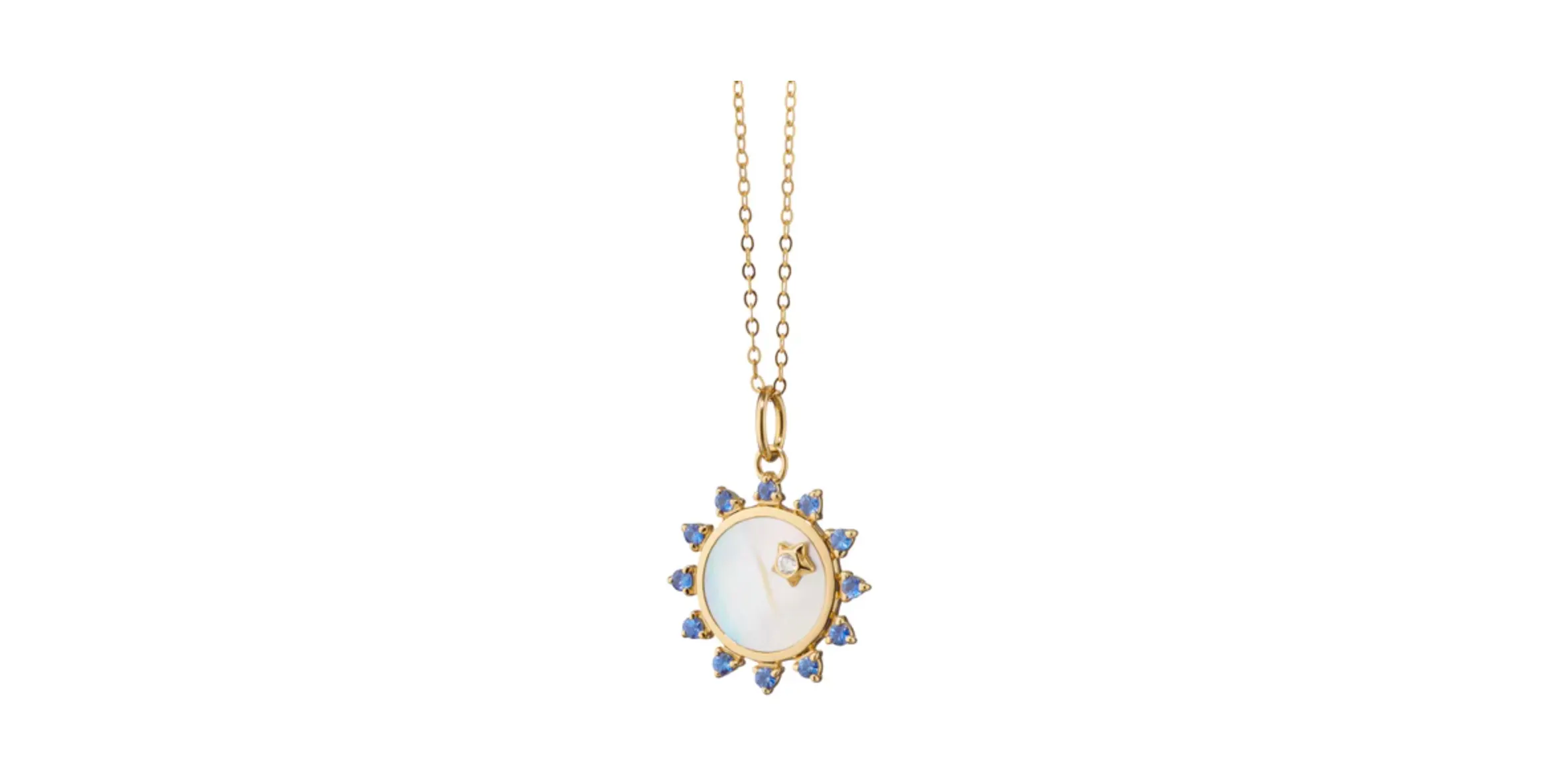 The sun is another favorite of ours, as it is the ultimate symbol of happiness. When you walk out the door in the morning and the sun is shining, it immediately makes the day shine a little brighter, and that's just how we feel putting on a sun charm necklace. It makes us smile, and reminds us of the warm feeling of the sun on our face and perfect summer days. When you wear a sun necklace you are ultimately telling a story of happiness to each person you meet.
Sun, Moon and Stars necklaces have so many meanings, and there are so many ways to wear them and tell your story to the world!