Despite these difficult times, we're looking for small ways to inspire and empower ourselves - and our customers - each day. We've found that our small charm necklaces and petit lockets are the pieces we look to daily to make us feel good and remind us of what's important in life. One of our favorite way to put these together is to create a small "neck mess", i.e several little layers of charm necklaces and locket necklaces that tell a personal story. Whether it's our jewelry, or charms and sentimental pieces you already have at home, here's a little inspiration for 3 empowering ways to style a neck mess...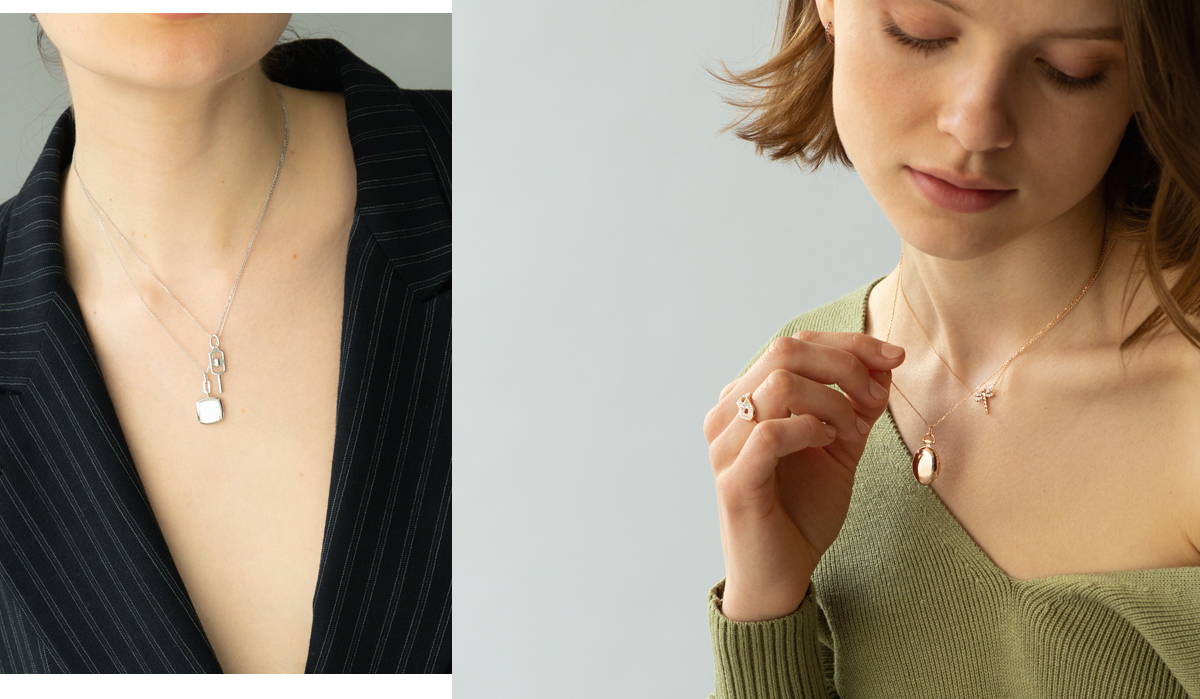 A petite locket necklace paired with a meaningful charm necklace
We love the way a delicate locket like our Petite Locket Necklace looks paired with a tiny charm necklace, like our Diamond Critter Dragonfly 'Grace' necklace. Fill your locket with a photo that's meaningful to you, inspires you, and makes you smile, and pair it with a charm necklace that says something about you or empowers you to feel good each day.
Two sentimental charm necklaces paired with a SLim locket necklace
Here, we've paired our Diamond Critter Bee 'Creativity' necklaces - which always serves as a reminder of our creativity - with charm necklaces that empower and inspire: our Queen Bee charm necklace and our Mini Pocketwatch Key necklace, which always adds a hint of nostalgia to our mood. Our slim locket necklace provides a subtle way to carry around someone you love. Wearing this kind of combination always makes us feel like we're carrying inspiration and love around with us.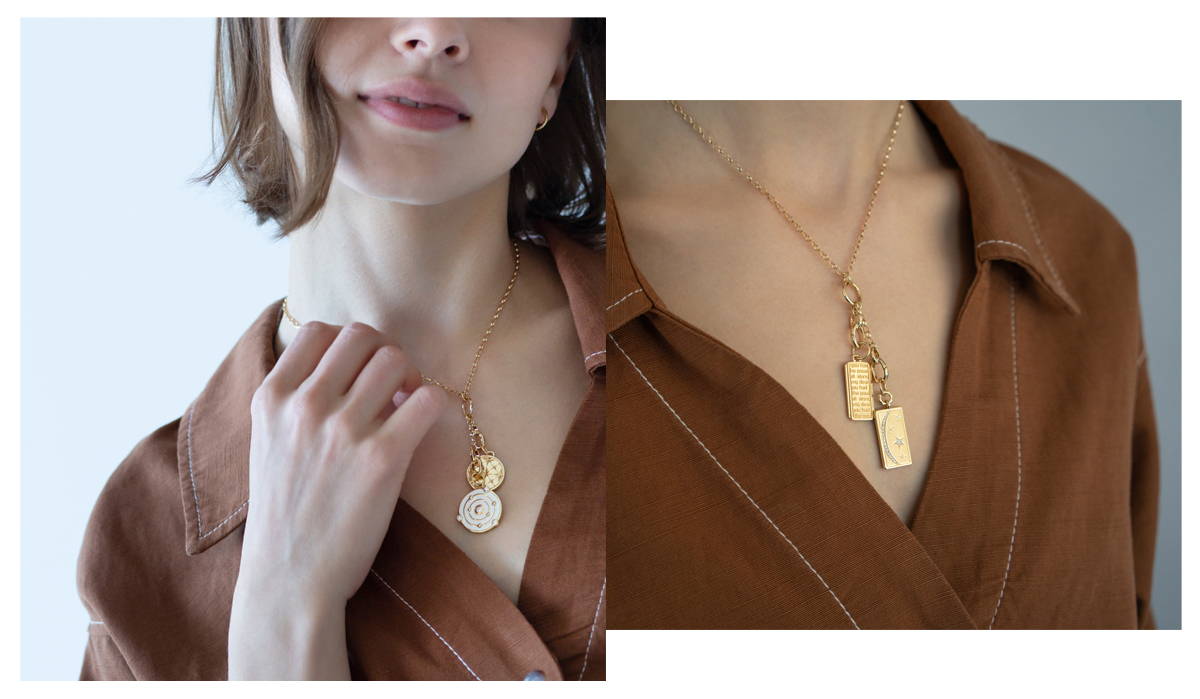 Layer Two charm necklaces to tell an inspiring story
This is the most simple of neck messes, but also the most powerful. Two charms that tell a story, like our Dorothy Medallion paired with our Sun, Moon and Stars Medallion (the combo seen above on the right), remind us that we have the power within us to overcome any obstacle, and that we should always reach for the stars. It's an important message to carry with us, and always makes us smile. We've also paired our 'The Time is Now' charm necklace with our mosaic half locket - A memorable quote paired with a memorable photo.