One of our favorite personalized gifts is the customized charm bracelet. Whether your purchasing a chain and a single charm to get her started on telling her story, or filling up a charm bracelet with charms that you know will be incredibly meangingful to her, very few pieces of jewelry can tell a woman's story like a charm bracelet. Often they are passed down from generation to generation, as charms get added and taken away to reflect the journey of the person wearing it. Here, we thought we'd guide you through the steps to make a personalized charm bracelet as a holiday gift. We can't think of a better way to tell someone you love them this hoiday season than by creating something that empowers them and tells their story. Here are 3 steps to making the perfect charm bracelet...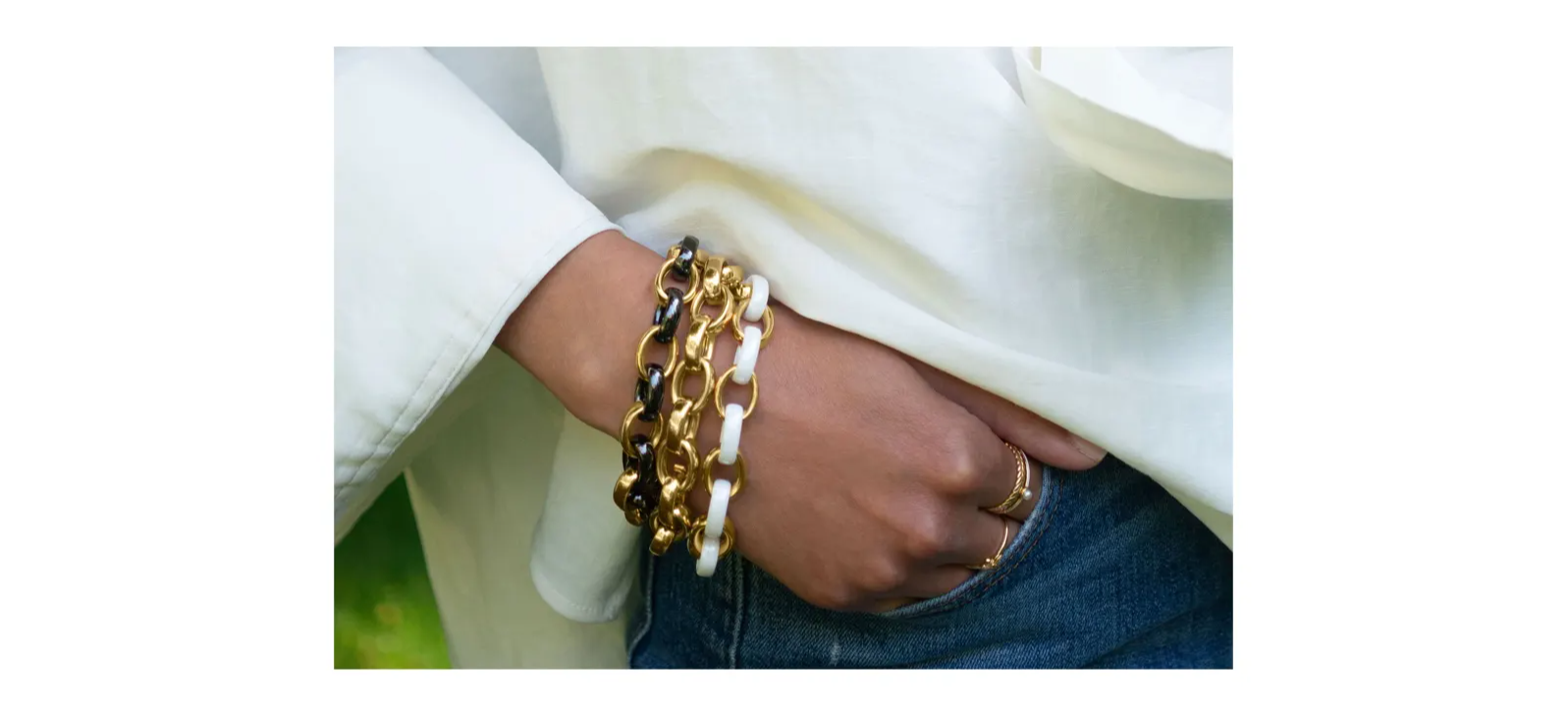 Choose a Charm Bracelet Chain
First, choose a charm bracelet chain that suits her best. We have a wide variety of 18k gold and sterling silver charm bracelet chains and you will no doubt find something that will be the perfect fit. There are various weights to choose from; some women may like a chunkier and heavier bracelet that really makes a statement, while others might want something that is a little more delicate and feels lighter on the wrist. Whichever style you choose, it will definitely help dictate what kinds of charms you fill it with, as a heavier bracelet will look amazing with a mix of heavier and lighter charms, whereas a thinner bracelet would be best with smaller and more delicate charms.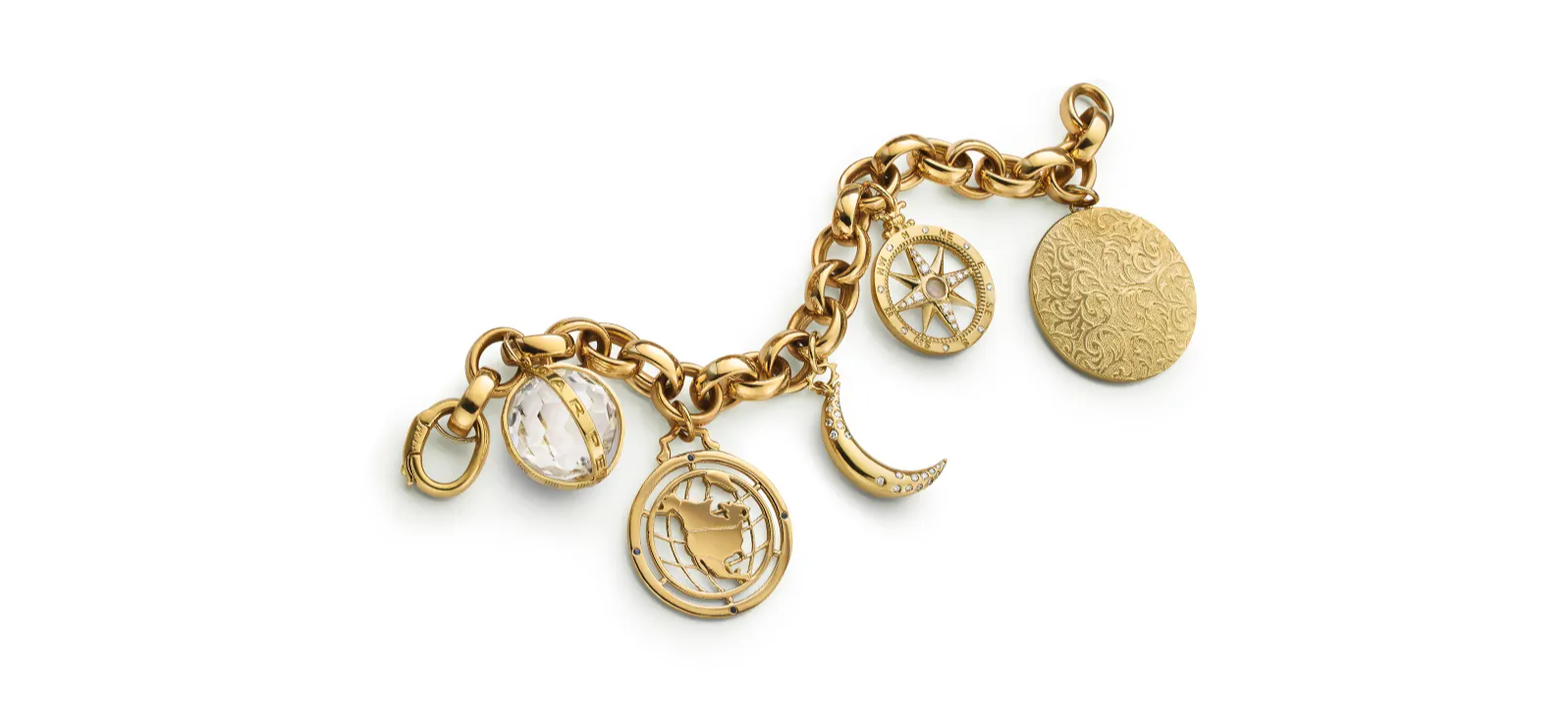 PERSONALIZE YOUR charm bracelet
The next and most fun step in building a charm bracelet for a holiday gift is to choose the charms. Charms are an incredible way to tell and woman's story and we have so many incredible and meaningful charms to choose from. First, ask yourself how many charms you want to include. Do you want to completely fill the bracelet so that she gets a complete charm bracelet, or do you want to choose just 1 or 2 charms and let her build the rest over time? There's no wrong answer - you can fill the charm bracelet with as many as you feel start her story and she can continue to build and swap out charms over time as she goes through various phases of life.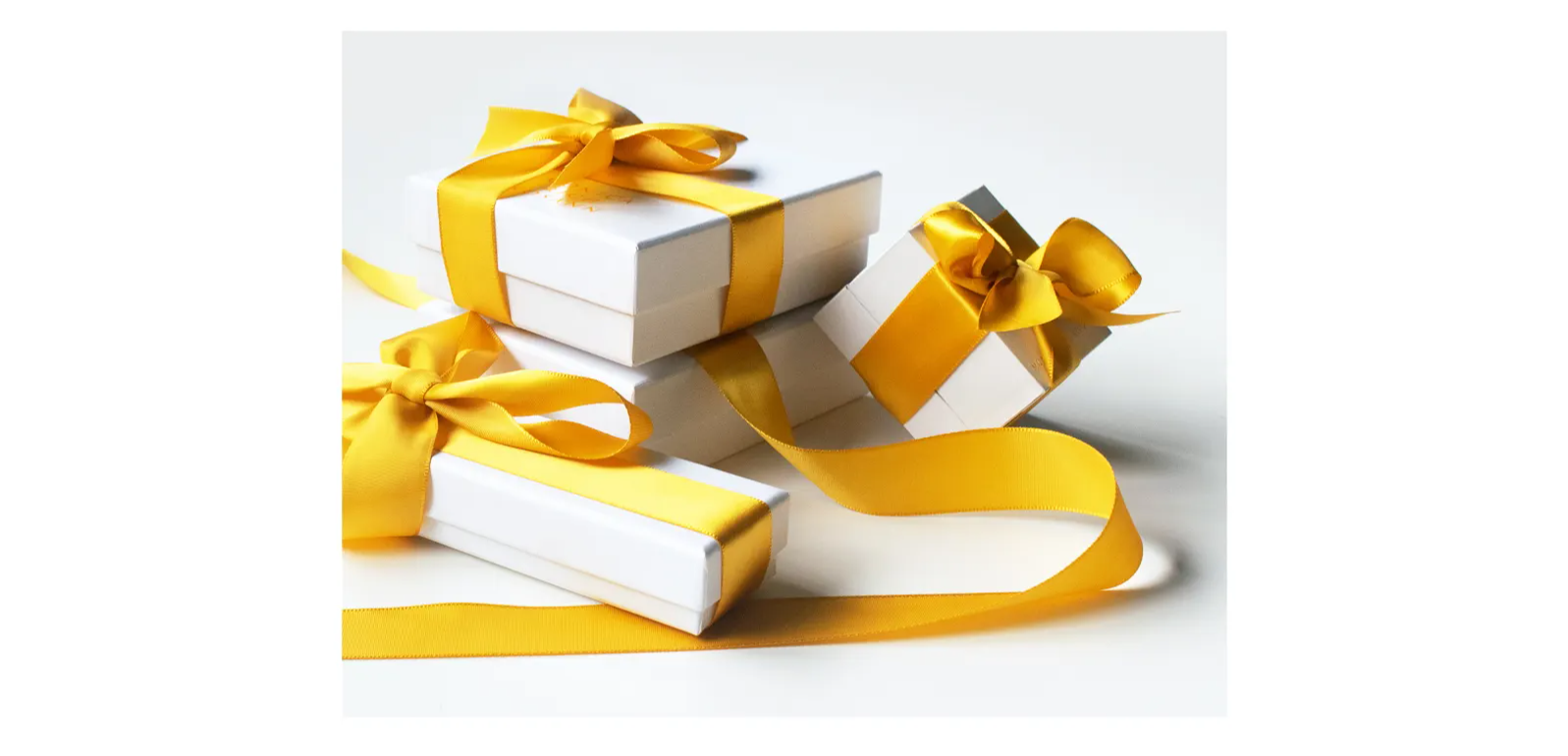 GiFT her the charm bracelet
This one seems obvious, but the most exciting part of giving a gift is the actual giving part! When you give a charm bracelet as a holiday gift, you are gifting a woman with a true heirloom that will not only be treasured by her but will likely be passed down from generation to generation. Monica's mother had a charm bracelet when she was growing up, and she still remimbers coveting it and playing with its many charms that told her Mother's stories and secrets. The gift you are giving is sure to last a lifetime.