One of our favorite new features on our site is our "How To Wear It" section. It's a totally addictive deep dive into real ways to style your jewelry, whether it's your new modern locket, a charm bracelet (or several charm bracelets), your bangles, rings, charm necklaces...you get the picture. Every few weeks on the blog, we'll highlight a style from this section, and then direct you to the endless scroll of inspirational images for said style. Today's looks - The Loaded Wrist. Whether it's stacks of thin bangles or piles of heavy charm chains, there are endless ways to wear your bracelets. Here are a few ideas, and come discover the full Loaded Wrist 'How To Wear It' page if you want to see more inspiration (and to shop some of our favorite 18K Gold and Sterling Silver pieces).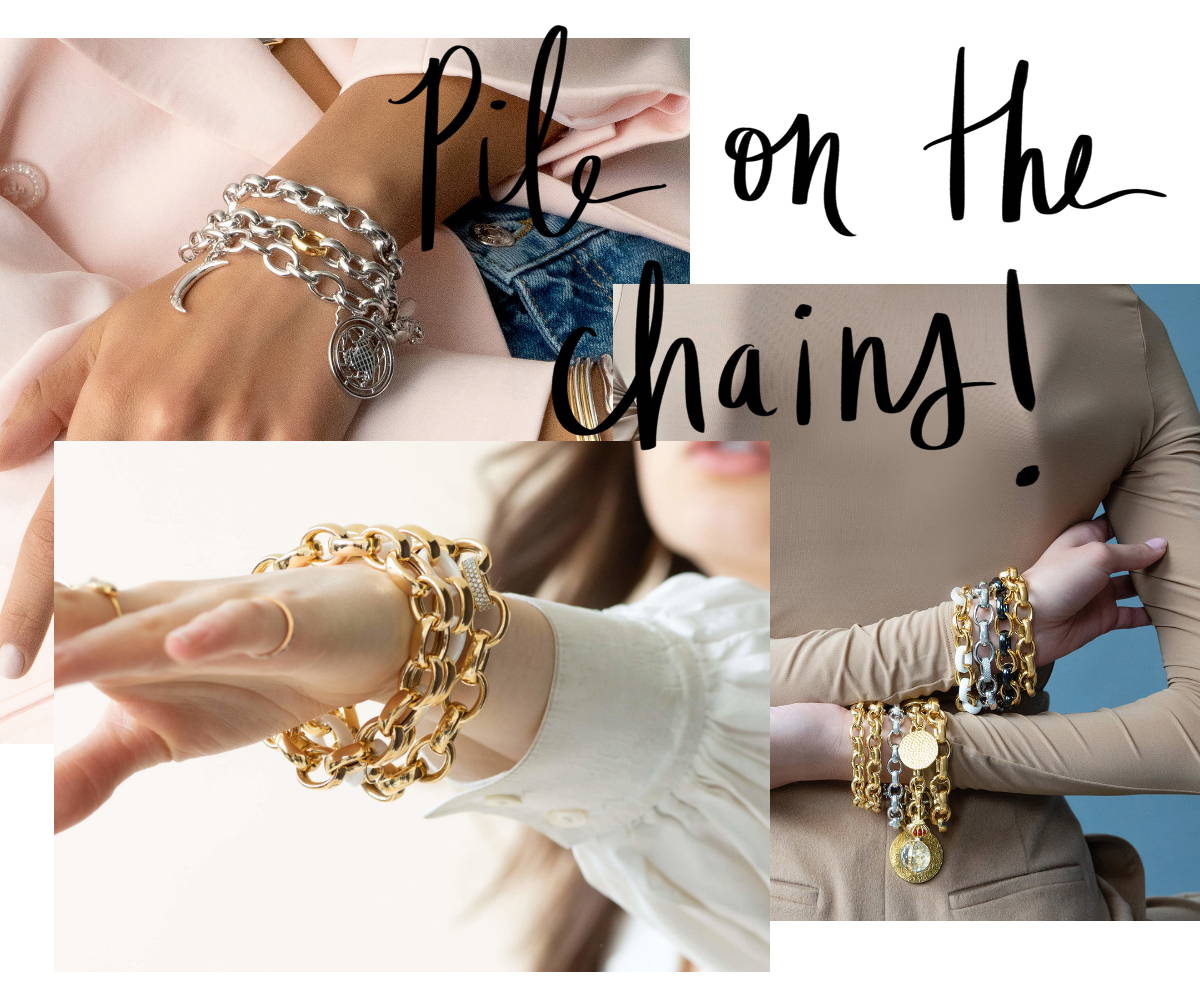 What's better than one charm chain? As many as you can find! Pull together your vintage chains, charm bracelets, newer purchases and pile on the chains for a statement look that speaks volumes. It may add a little weight to your wrist, but it'll make you feel powerful!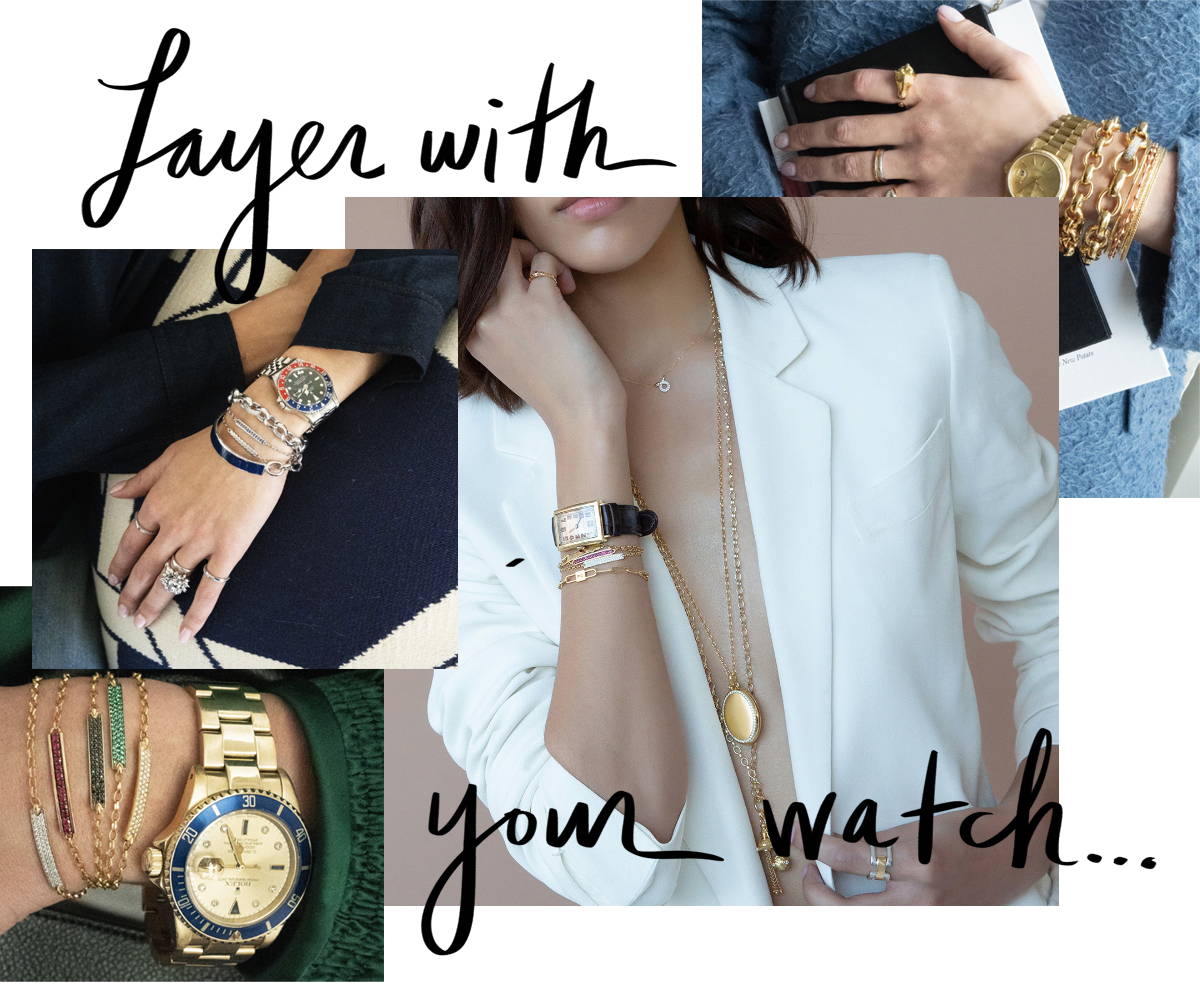 Whether it's a special watch you were gifted by a loved one (or purchased yourself), or one you inherited from a family member, many of us have a favorite timepiece that we wear often. Instead of letting your watch be lonely on your wrist, style your jewelry around it to create a wrist that really tells your story. We love a watch styled with a few thin bracelets, like our poesy bracelets. It's a perfect combination.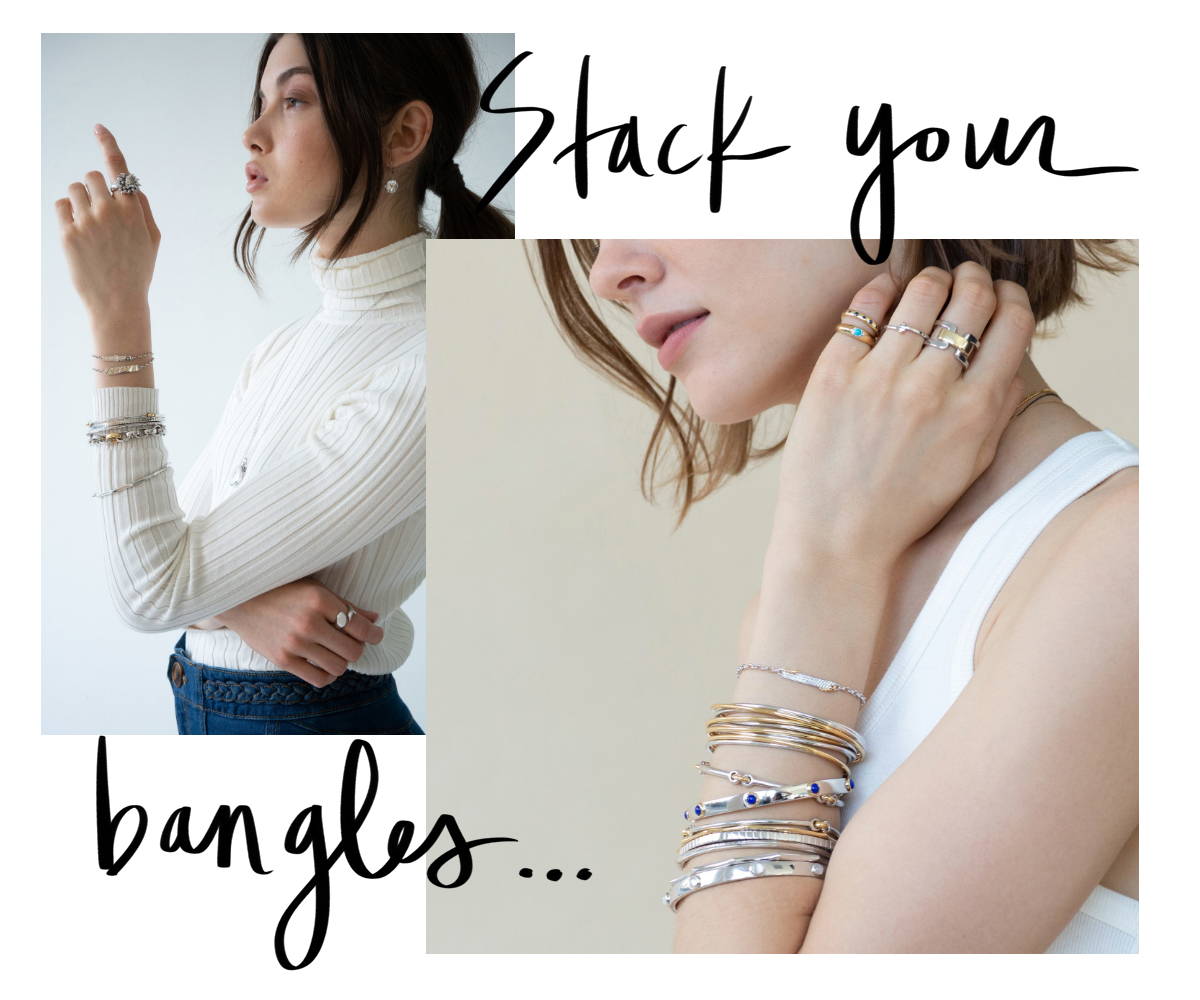 Nothing is meant for stacking more than bangles. They fall perfectly together to create a seamless style that is clean and simple but also somehow makes a statement. Wear them over your long sleeve top or turtleneck for an easy fall styling trick.