There are so many ways to style your sterling silver lockets. A few months ago, we told you how to style sterling silver rings. Today, we're here to share some of our favorite ways to style your sterling silver lockets. Sterling silver lockets are classic pieces that look great with everything from a sweatshirt and t-shirt to a dress or evening blouse. You really can't go wrong in styling these chic and lasting pieces, but here are a few suggestions of ways to wear sterling silver lockets...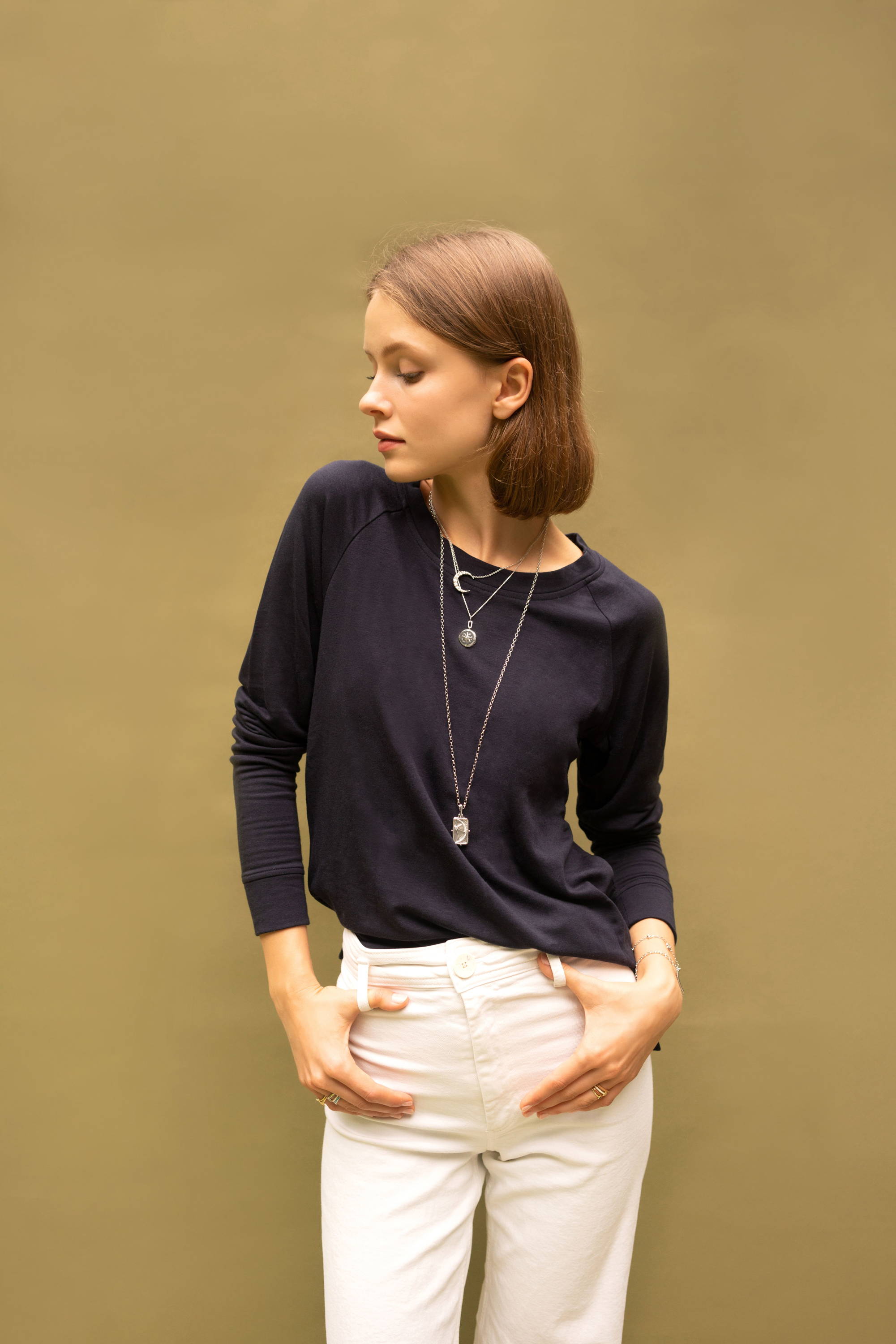 The Rule of 3: Layer your sterling silver locket with 2 other statement pieces
We love to layer pieces in 3s. Here we've layered a sterling silver locket with a long gate locket and our crescent moon charm necklace. We love how balanced this look feels, and as you can see, it looks just as great over a sweatshirt as it would over a blouse heading out for dinner.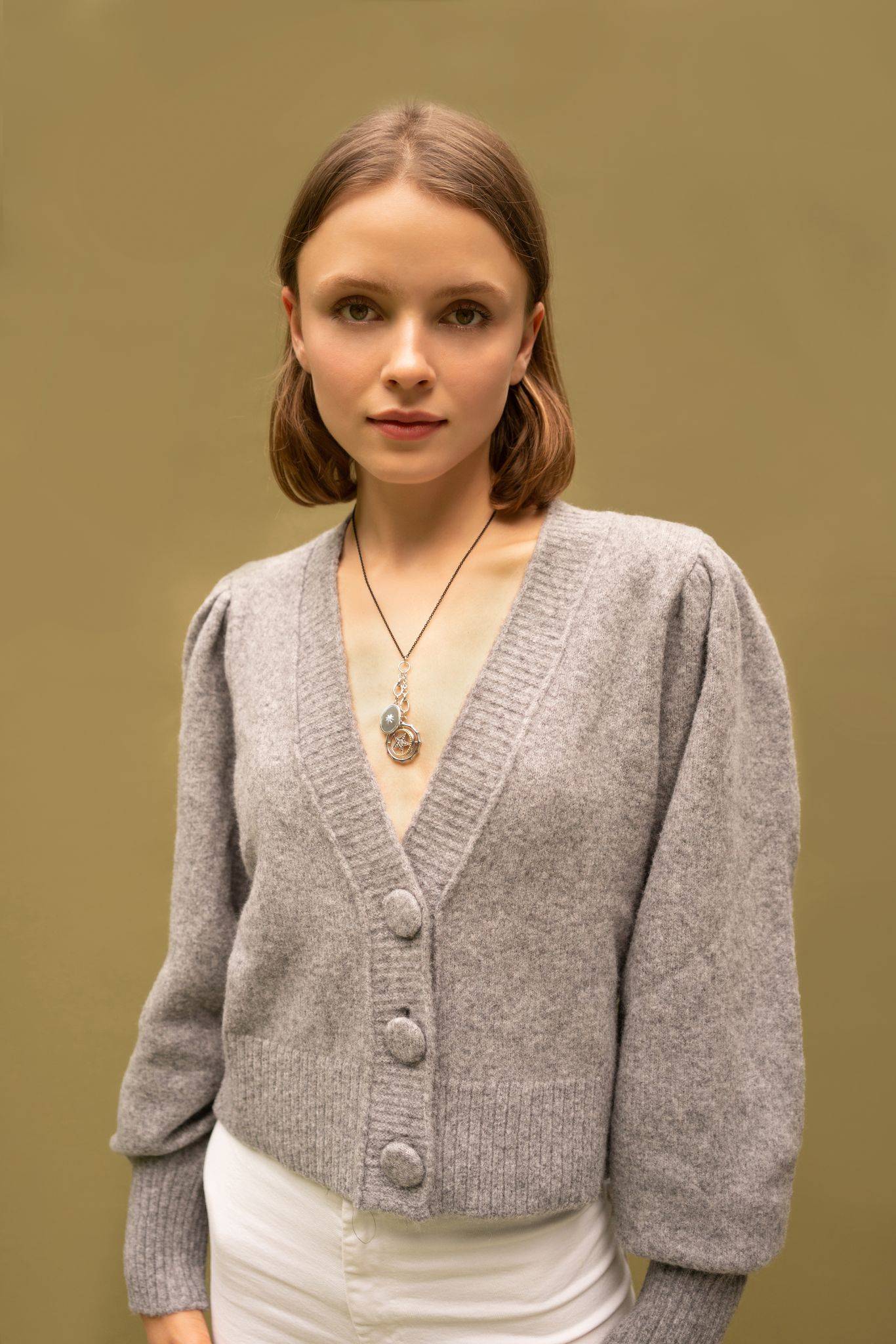 Wear your locket as part of a charm necklace
We love pairing our lockets with our favorite charms and wearing them on our DYO charm chains. Pair your favorite sterling silver locket with a charm of your choosing to tell a story (here, we've paired a classic locket with our Sun, Moon and Stars charm). It's a classic and chic look that always makes a statement.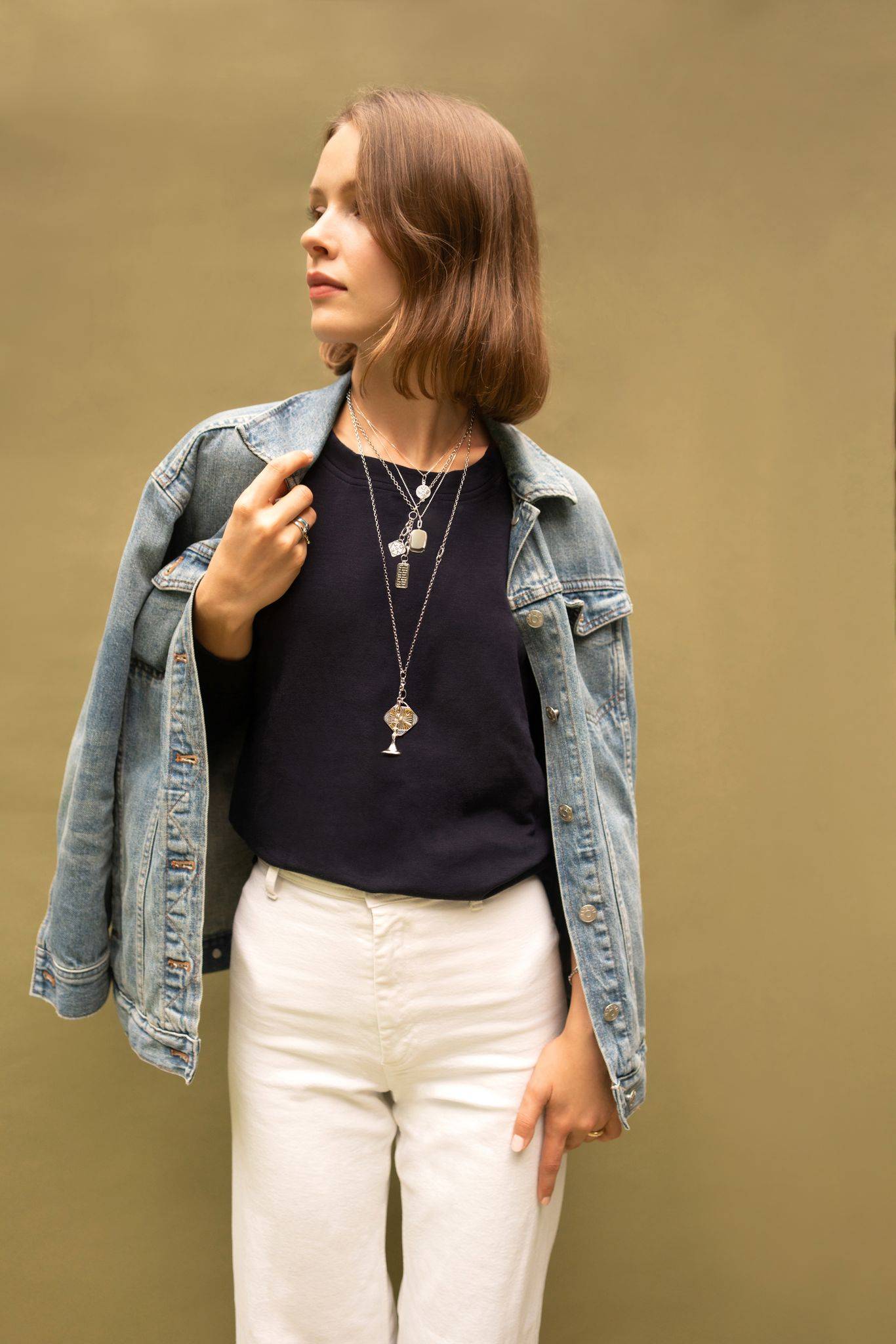 Wear your sterling silver locket as part of your neck mess
When it comes to a neck mess, more is definitely more. We love our classic slim 'Dee' locket layered with various charm necklaces of all different lengths and styles. You can't really go wrong when styling a neck mess. Just choose pieces that speak to you and your look will reflect your personal style.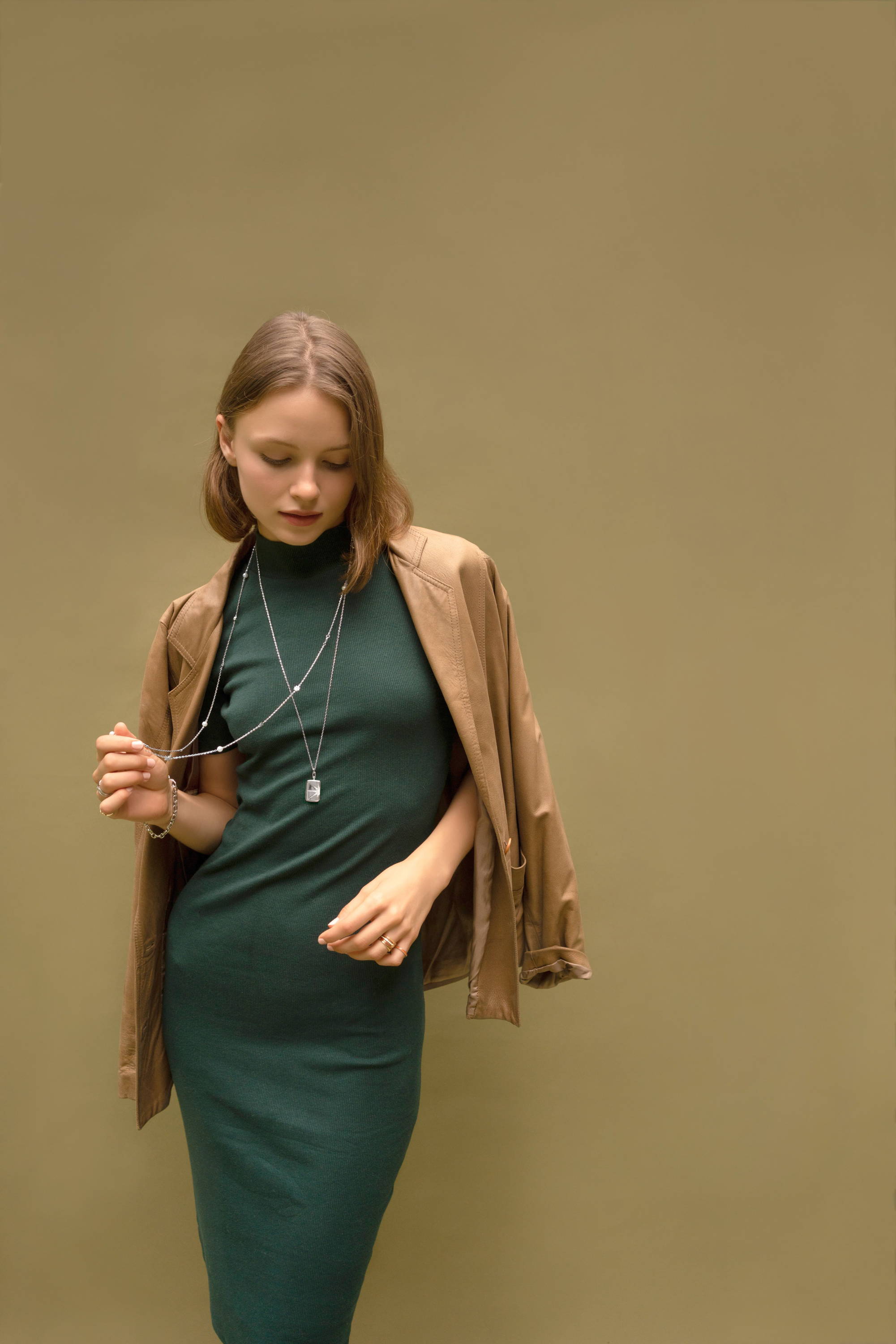 Wear a statement locket necklace over a dress, for maximum impact
We love the way a long statement locket necklace looks over a dress. It's an elegant look that can take you from day to night. Top it with a detailed chain like our Sun, Moon and Stars chain, and you will truly shine.