When it comes to designing charms, Monica and her team have no trouble finding inspiration. Inspiration comes from everywhere - art, old movies, people, architecture - the list goes on. Here, Monica shares the inspiration behind a few of our newest charms for this season...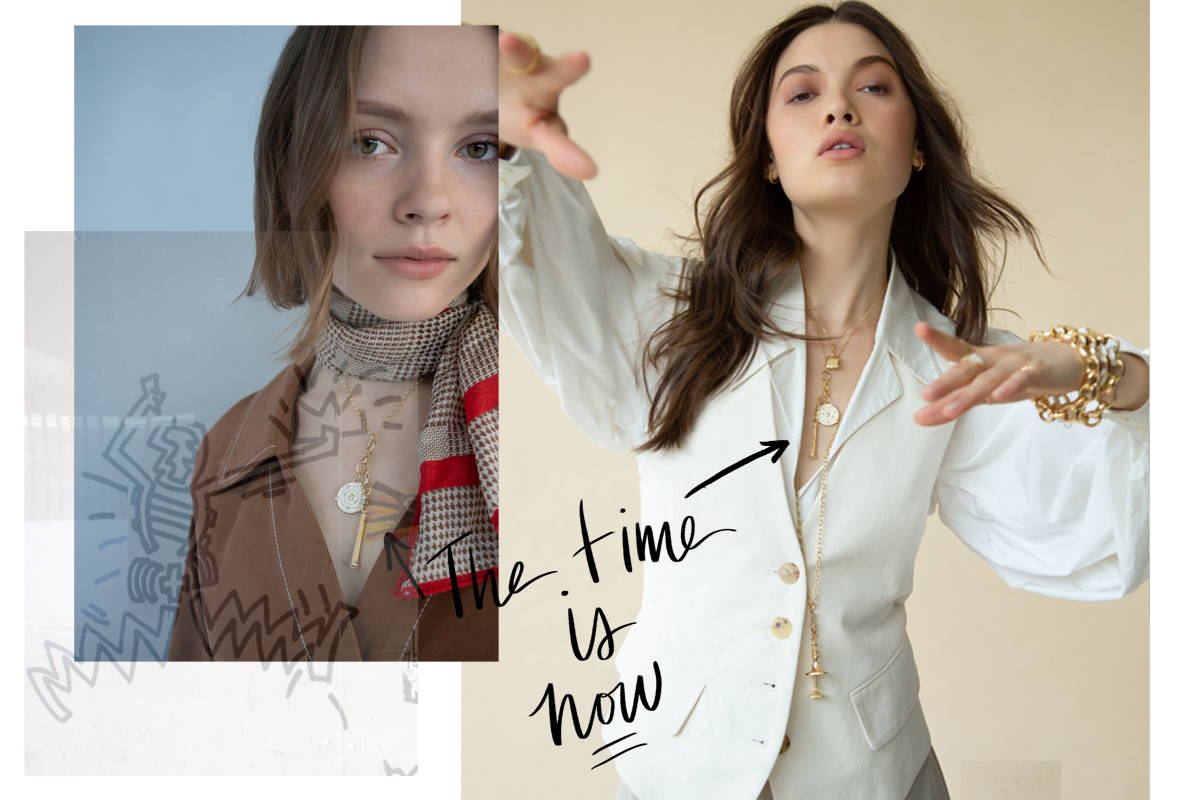 OUR NEW CHARM: 'THE TIME IS NOW'
"When I went to Paris last spring, I went to the Basquiat show at the Louis Vuitton Foundation. It was one of the most powerful exhibitions I have been to in quite some time. One of his paintings stayed with me...it was a painting of a black chalk board with the quote on it "time is now". That was the inspiration for this charm I did in red, blue and white enamel with diamonds. On the back it reads "The Time Is Now" because isn't it?"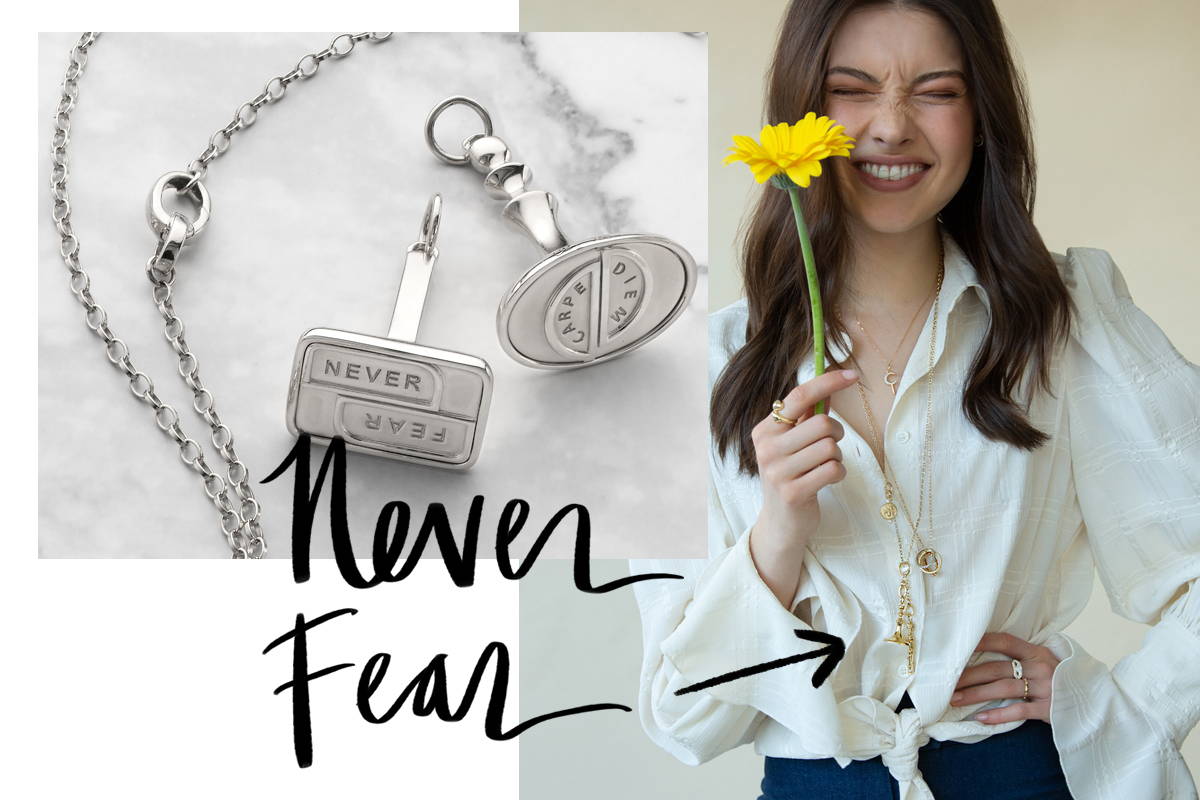 OUR NEW CHARM: THE FOB
"I have always loved the way men used to wear their pocket watches in their front vest pockets, on a long chain. On the other end of their extending chain was a key to wind the watch and a FOB with their personal crest to seal the wax on their envelopes. I am kind of obsessed with them. When I started in this business, one of my first charms was inspired by vintage FOBs. Now, I've designed new ones that are here to empower us: Never Fear and Carpe Diem."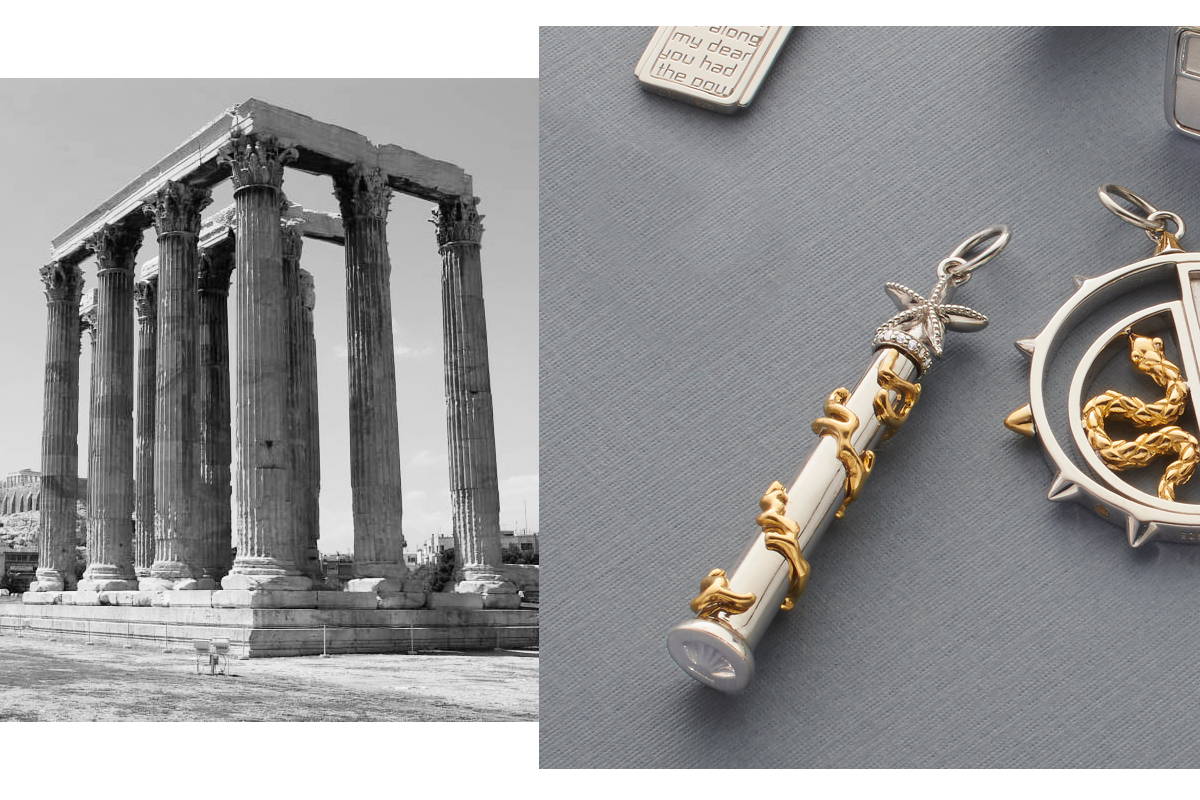 OUR NEW CHARM: POSEIDON
"Inspired by the Greek Columns, this two tone "Poseidon" Starfish Column Charm is symbolic of strength and support. It is one of several column charms, from which we also drew inspiration from Greek Gods and Goddesses like Athena, Poseidon and Electra."