Yesterday, we were thrilled to launch our latest collaboration for our ongoing 'Art of the Charm' with an artist we greatly admire, Koketit (Shira Barzilay). The medallion Shira and Monica created is called the Duality Medallion, and is an inspiring piece for any woman to own and wear. This medallion is a reflection of how many of us as women are multi-layered, and have so many different sides of us. Shira describes it perfectly in the below poem she wrote to accompany the medallion...
I'm one person but I'm actually two.
I'm sensitive but I'm tough as nails
I'm introverted but I'm dominating the room.
I'm compassionate, but a bit self-involved.
I want to be seen, but I'm afraid I'll be judged.
I crave but I'm also quite full.
I'm very good only when I'm not bad.
I wanted to love him, but I just wanted to be left alone.
I want to be known, but I demand privacy.
I don't know what I want. Actually, I know exactly what I want.
I am a being of duality and I accept both sides of the argument.
That's just me. Loving. Forgiving. Prevailing.
- Shira Barzilay, @koketit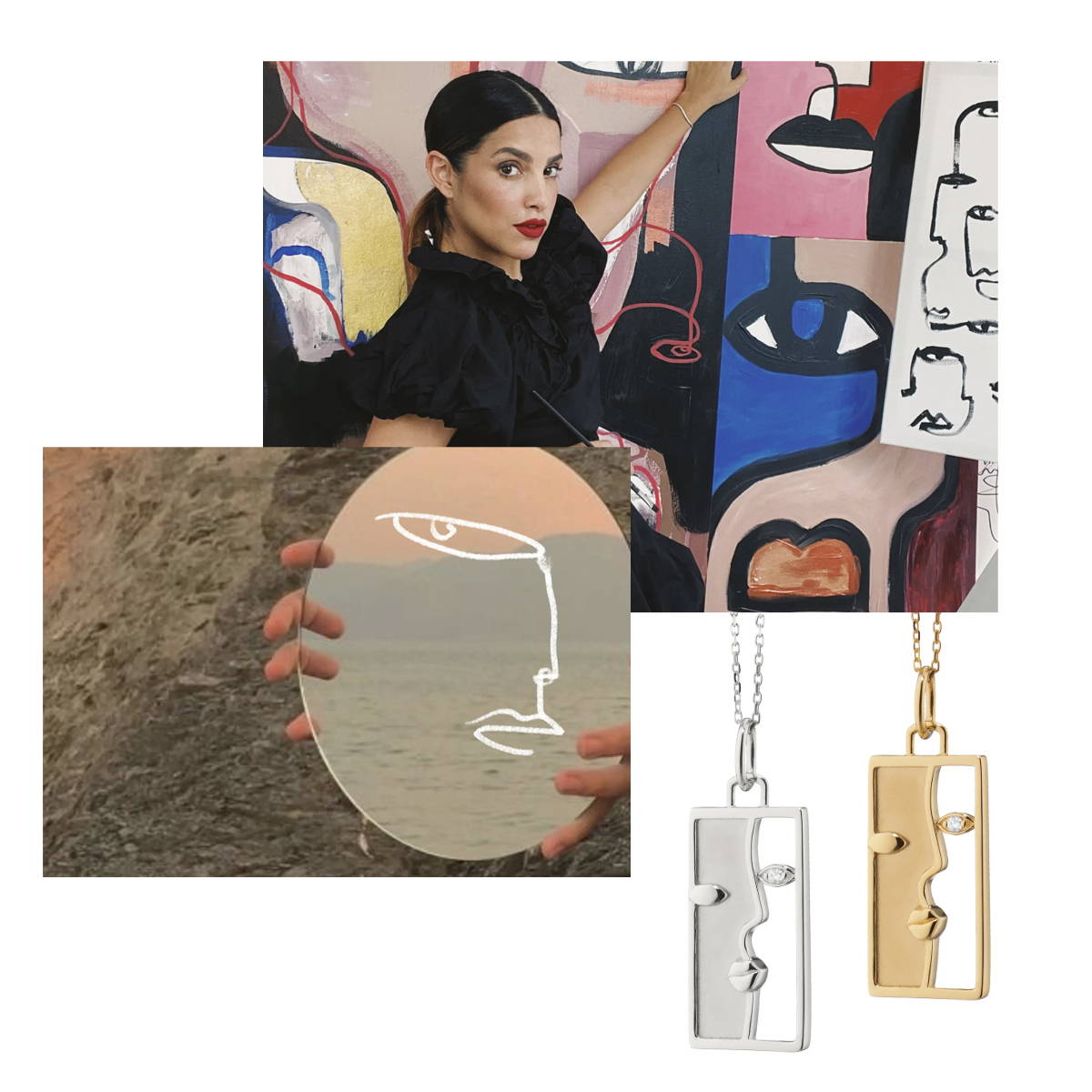 A few words from Monica about working with Shira...
"Working with Shira was inspiring. As is evident in her art, she is a woman of many layers in both her creative outlook and her view of life, which is where the idea for the Duality Medallion comes from.
Her passion is contagious, and that made collaborating with her a true joy. This medallion is reflective of the incredible creative perspective that informs her art and life."