We are so thrilled to present our Fall 2020 campaign in T Magazine this weekend. This campaign took quite a while to come together, and we're excited to share the story of how it finally did...
We originally intended to shoot our campaign in New York City in mid-March, as we usually do. Danielle (Monica's daughter, our creative ambassador and the photographer for all of our ad campaigns) had booked Adeng, an incredible model who she'd photographed for a Club Monaco campaign the year prior. She had been struck by not only her obvious beauty, but her inner beauty, and genuine ability to light up the room - and the camera - with her infectious laugh and smile that we all felt embodied the essence of the MRK brand. Everything was set and scheduled, and then the Covid-19 outbreak hit New York and our plans - like everyone else's - were no longer possible.
We postponed the photoshoot indefinitely, and spent a couple of months contemplating how we could accomplish a semblance of a photoshoot once things began to reopen, as a photoshoot set is not typically an easy place to social distance. Since Monica and her family had already been together for much of quarantine, we brought Adeng out to Monica's home in Connecticut for an outdoor, socially distanced shoot. Danielle photographed; Monica styled; Adeng did her own hair and makeup; and Danielle's two-year-old son Jack stood by and shared watermelon popsicles. Though we definitely missed our usual team, it was without a doubt one of the most memorable shoots we've done.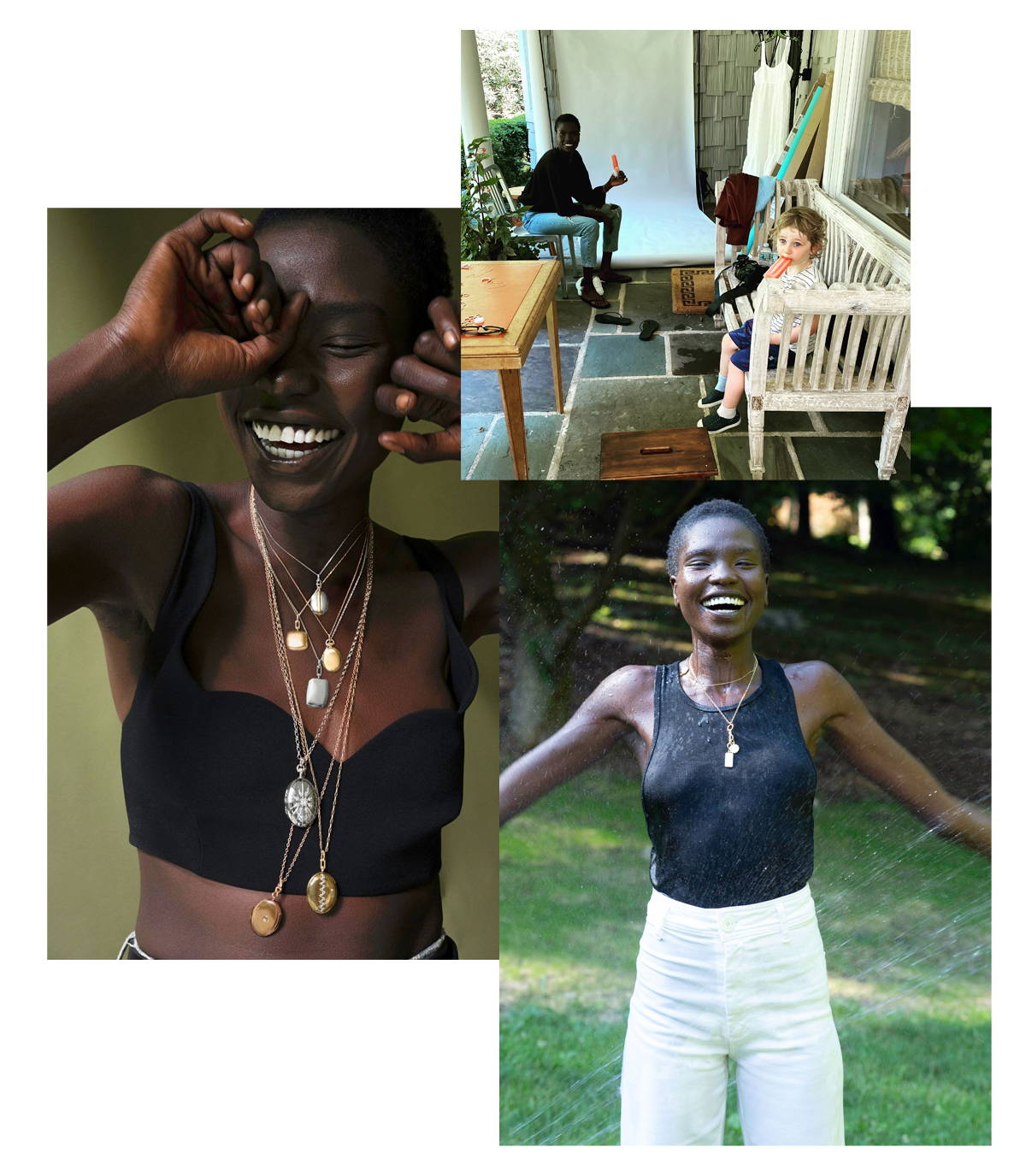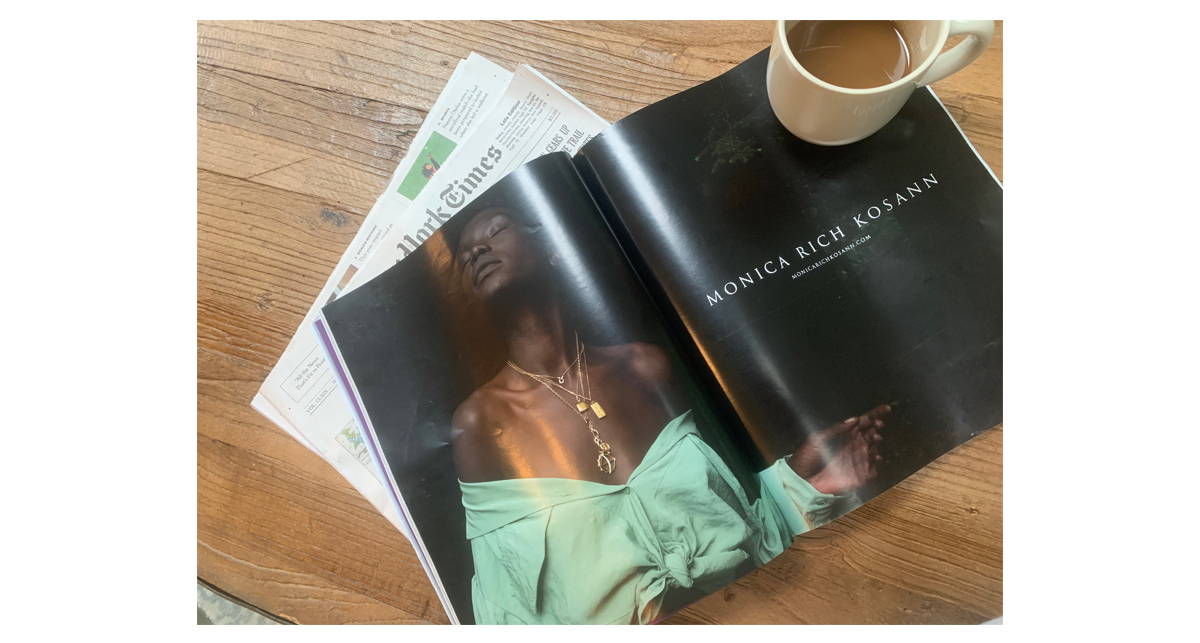 Over the next few months, you'll see a lot more images from this shoot, but we are particularly proud of this ad. Adeng is wearing our Dorothy medallion, along with our Apollo charm, Viv Slim locket necklace, Queen Bee Charm, and our Snake 'Never Fear' critter charm necklace. 2020 has been a year that has continued to test us in many ways. Monica wanted the pieces worn in this campaign image to feel truly empowering, and tell the story of a strong woman who is always true to herself. Adeng embodies that so beautifully in this image, and we could not be happier with how this campaign came together.