With the approach of fall comes some exciting new product launches! In the last couple of weeks, we've launched some new styles and collections - from new charm necklaces to modern locket necklaces and charm chains - that we absolutely cannot wait to wear. Here are five that we are particularly excited about...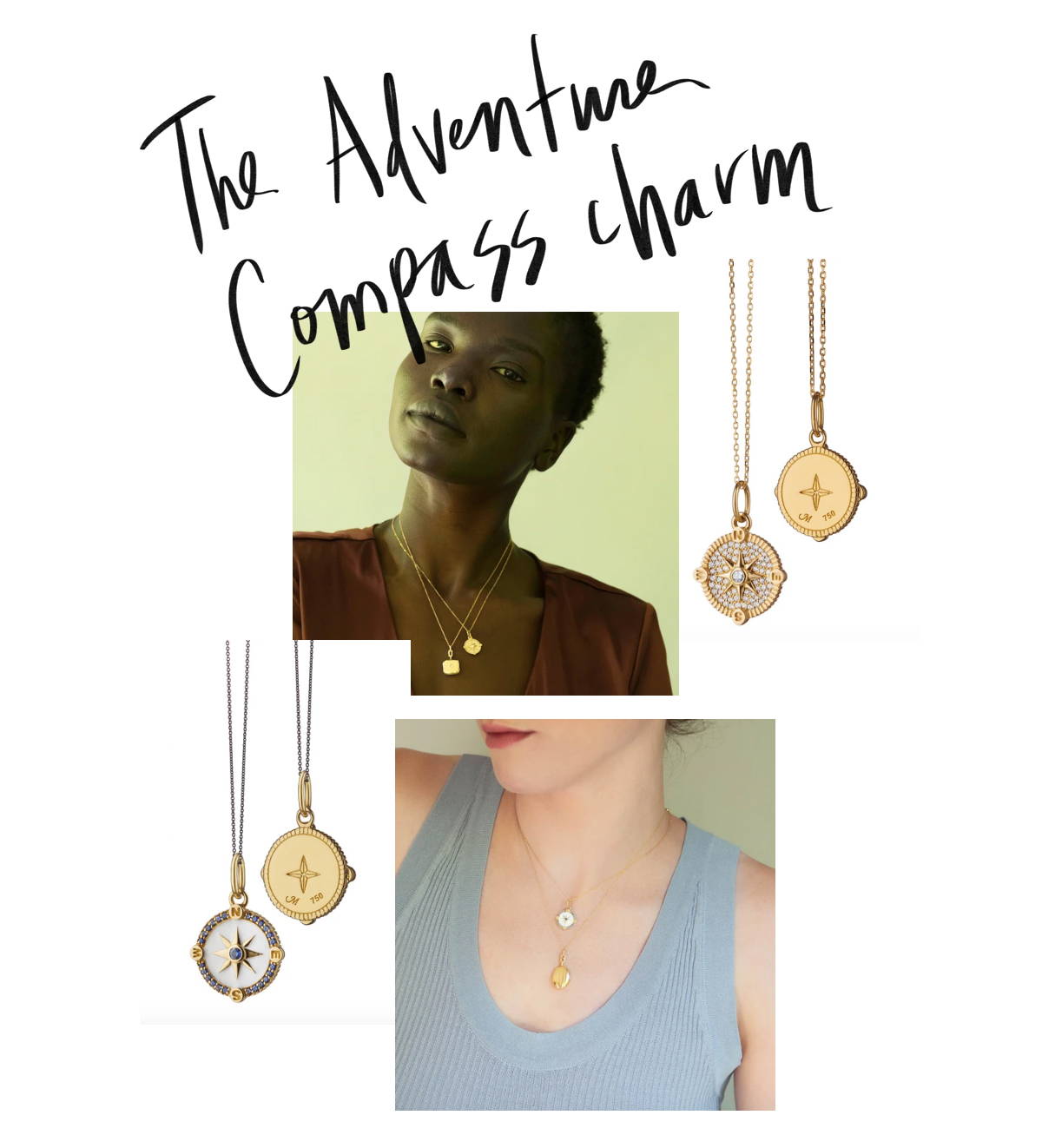 Mini Adventure Compass Charm with Pave Diamonds and Mini "Adventure Compass Charm with White Enamel
Our Adventure mini compass charm has always been a popular style for us, but we're particularly excited about these updated versions. The white enamel and blue sapphire charm stops us in our tracks every time we see it; the colors align perfectly with the meaning, and it adds such a special pop of color to your story. The 18k gold charm with pave diamonds has also been a hit since we launched it earlier this month. It's a delicate and elegant diamond pendant, and a reminder that adventure is always just around the corner.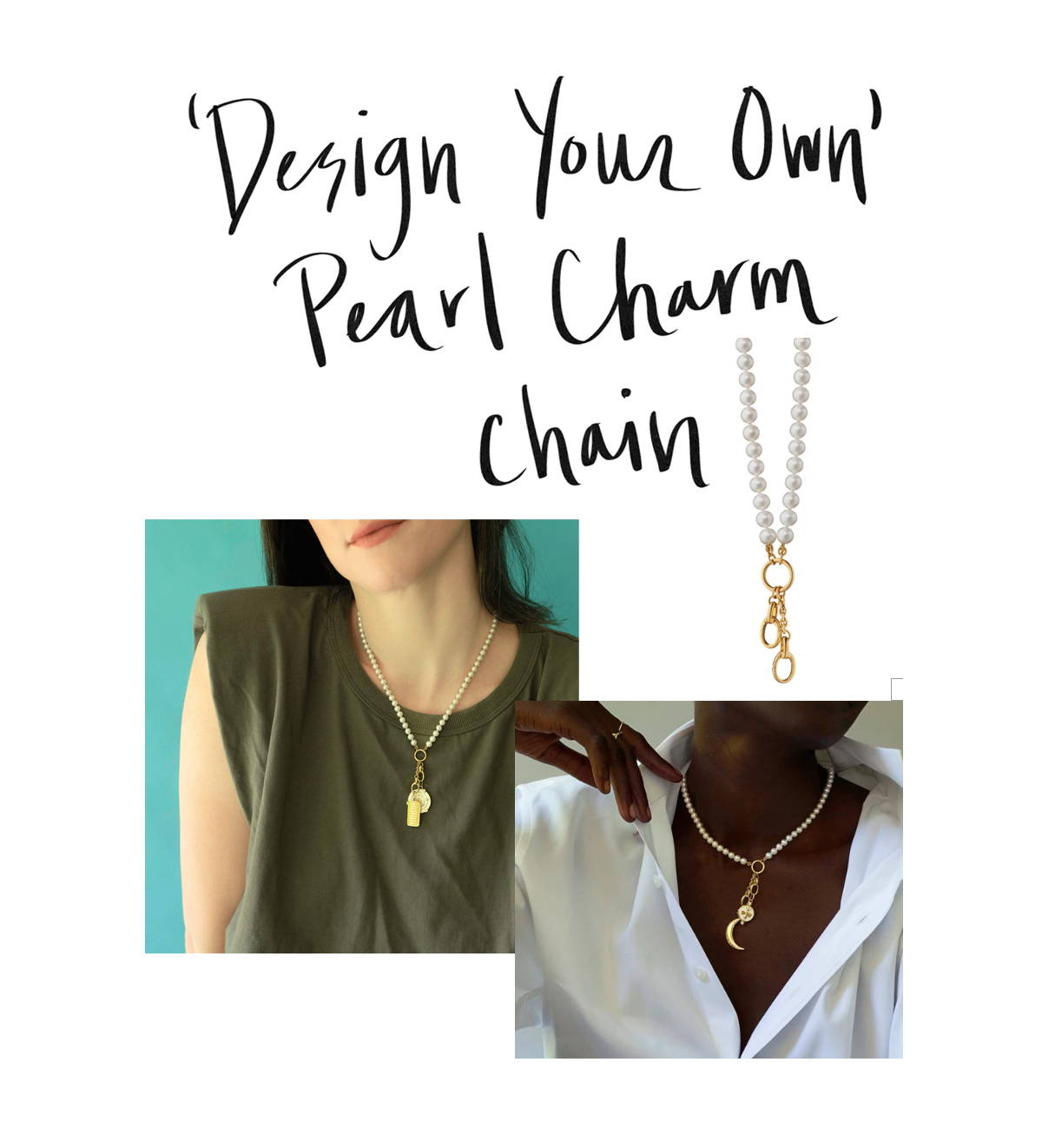 "Design Your Own" Pearl Charm Chain
When Monica's daughters Danielle and Laura - who also serve as our creative ambassadors - saw the early plans for this design they immediately agreed it was one of their all time favorite additions to the collection. It's such a chic and original way to wear your favorite charms, and elevates any simple outfit. We created this to switch up the way we all usually wear your charms (on a more traditional 18k gold or sterling silver charm bracelet or necklace), and give you a more creative and beautiful way to tell your story.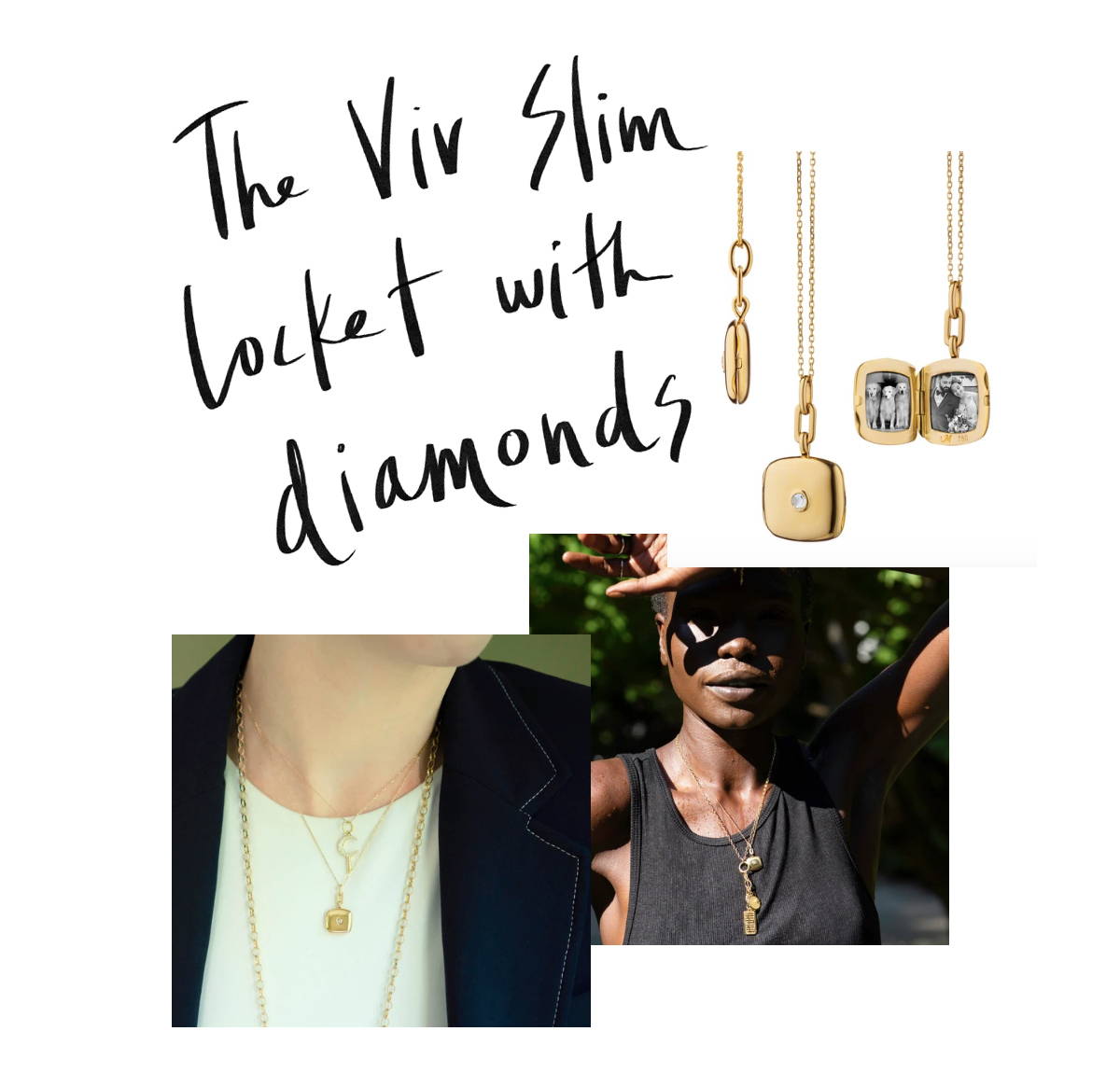 Our slim Viv locket is one of our most popular styles. It's a seamless and delicate locket necklace that goes beautifully with any neck mess. We've had many requests to add a diamond to it over the years, so that's just what we did. This stunning locket necklace is the perfect gift for a loved one, or for yourself.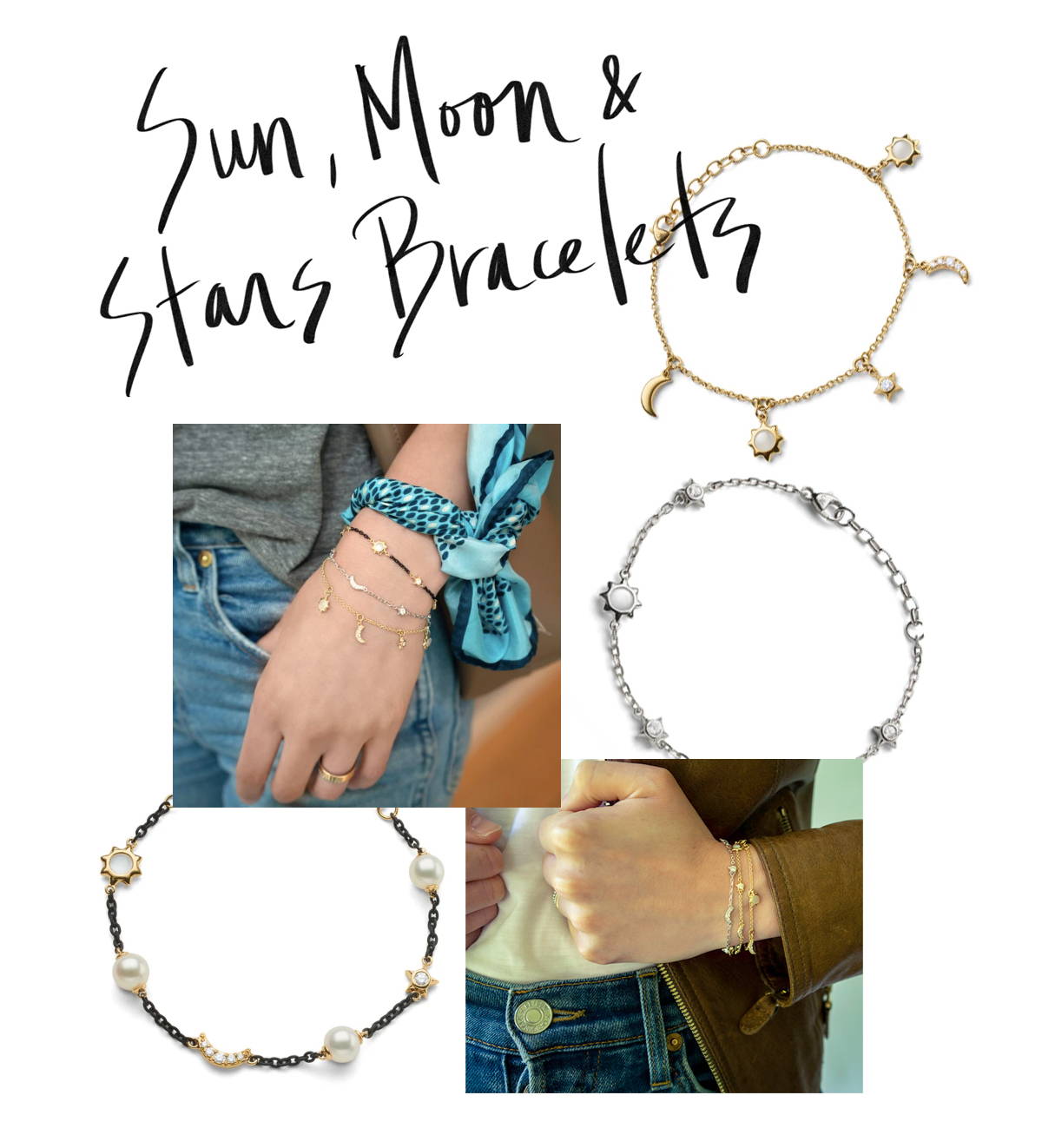 Our new sun, moon and stars bracelets look great layered together, or with other delicate bracelets, and individually. These celestial bracelets are a lovely reminder to always reach for the stars.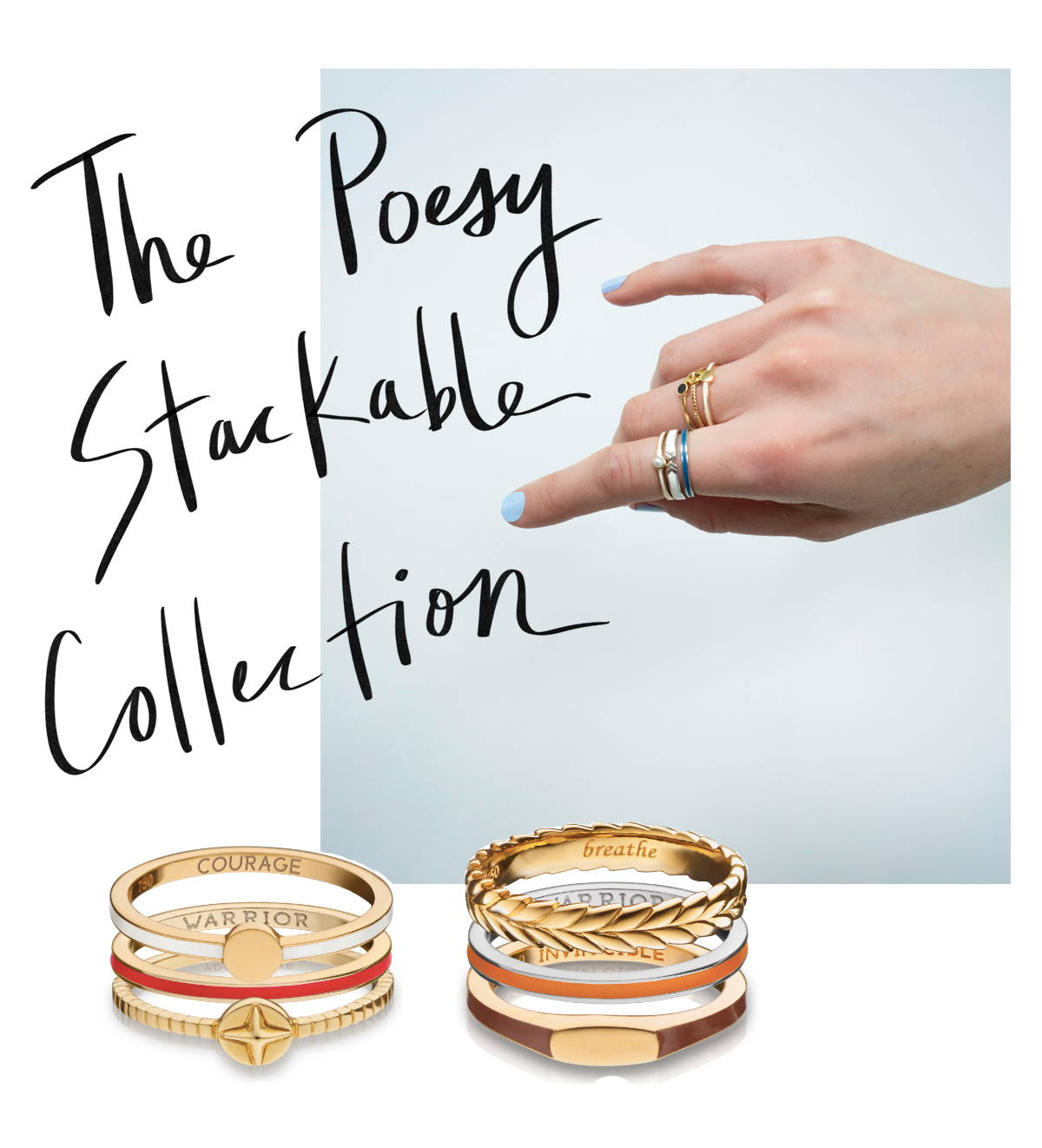 It's impossible to pick just one ring to highlight from our colorful new collection of stacking rings. These poesy rings come in a wide variety of styles, from 18k gold and sterling silver stackable rings and candy colored enamel stacking rings to pearl stackable rings and signet rings. Each ring is engraved with a word to inspire and empower you, and the possible combinations to tell your personal story are endless.