Recently, Monica and the Monica Rich Kosann team moved into a brand new space, and we thought we'd give you a peek into Monica's updated office. Monica loves to surround herself with objects, images and treasures that often inspire new ideas for jewelry collections. From the small treasures that pepper her desk to her inspiration board and 'Women's Wall' she created in the companies conference room, here is a peek inside...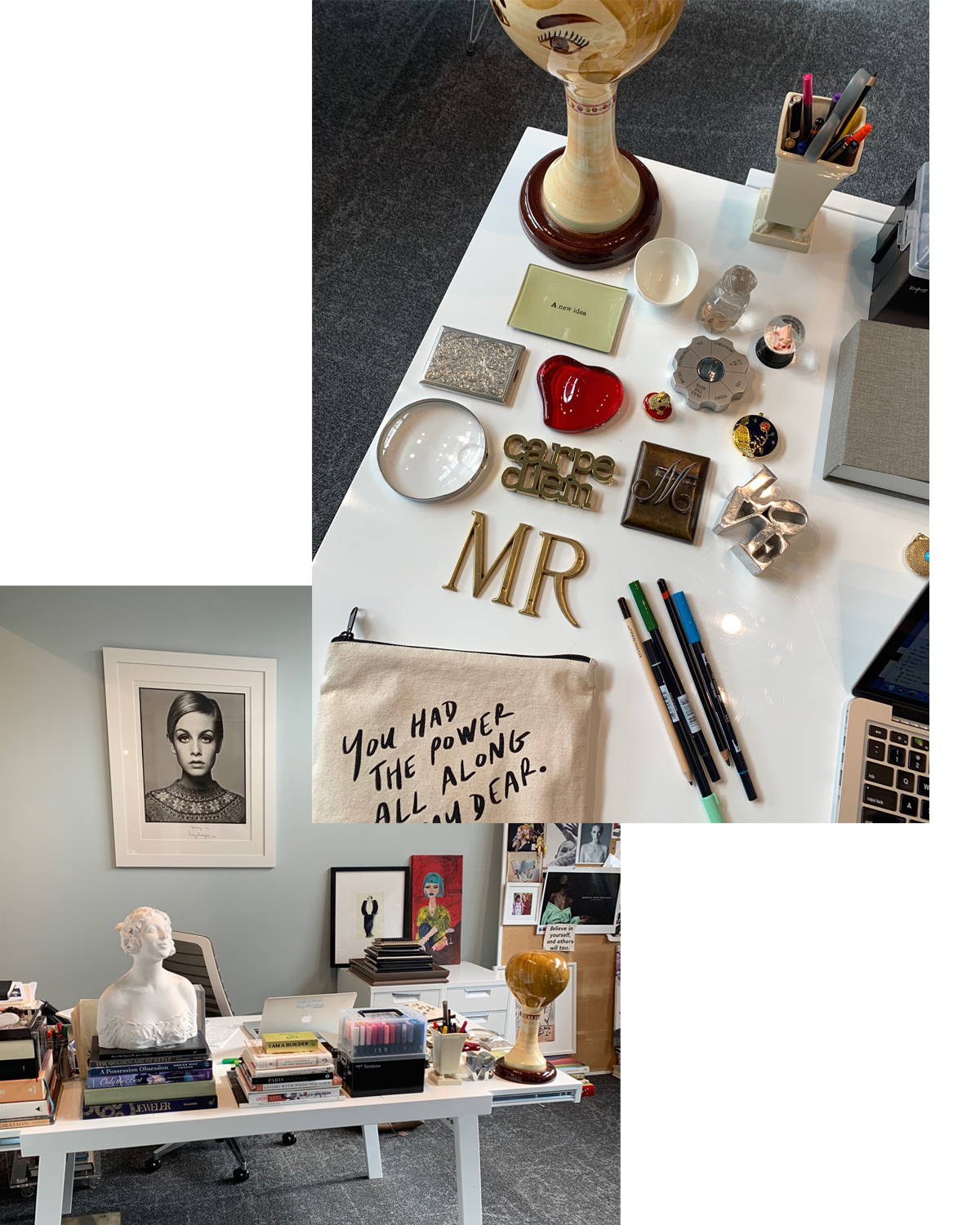 What's always on Monica's desk? She loves table charms, and you can spot them peppered all over the top of her desk, some from our collection, some from flea markets and vintage shops, and others from favorite home brands like John Derian. You'll also spot vintage compacts and cigarette cases that she's been collecting from flea markets over the years. She also keeps her desk full of books to flip through for inspiration, and markers and journals to jot down or sketch ideas throughout the day.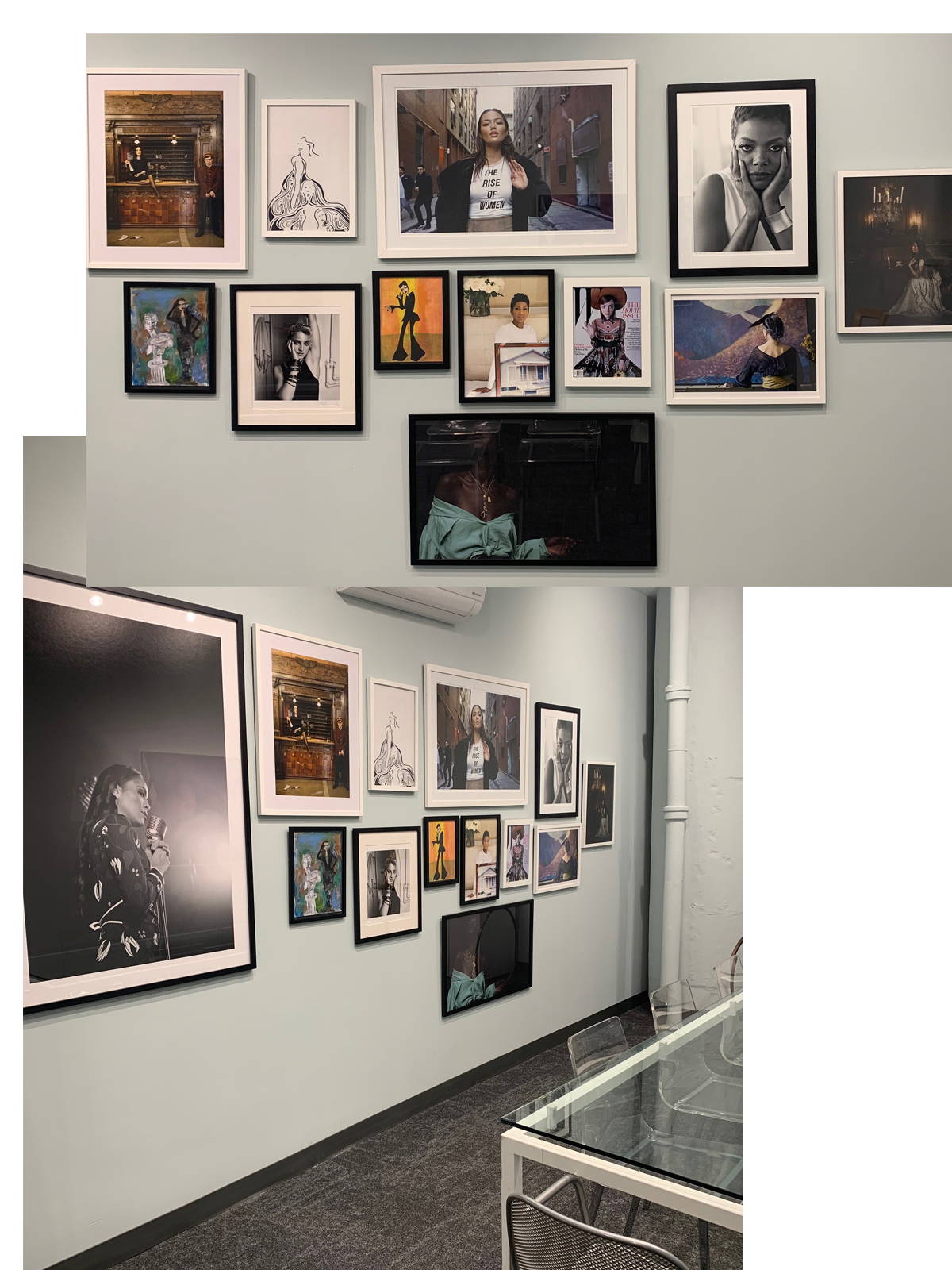 One of the things Monica was most excited about curating in the new office space was what she called a 'Women's Wall' in the company conference room. The wall is filled with photographs and drawings of inspiring women. Many of the photographs were taken by Monica's daughter Danielle, and others by Monica herself. The wall also features a self-portrait by Jamie Beck, a photograph of Madonna by iconic photographer Richard Corman, and artwork by Brittany Minnes.
Monica is constantly updating the inspiration board and artwork in her office, and she gave it a refresh when she moved into her new space. She updates it with artwork that inspires her, watercolors she does in her spare time, new ad campaigns from MRK, and colorful clippings from magazines. Some of her favorite quotes, like "Make it Happen," and "Those who hesitate, regret" have always been mainstays that inspire her daily to 'Carpe Diem'!
It was important to Monica and her team that upon walking into the new office, everyone feel empowered and inspired. So, we decided to adorn the wall with our favorite sentiment - which can be see on our Dorothy Medallion - "You Had The Power All Along My Dear." We all need a reminder of this, and we love having one in our office everyday. We also created a wall of artwork from our inspiring collaboration with artist Amber Vittoria.