As many of you know, I love to antique and vintage shop…I find all kinds of goodies and inspirations for our collection. I thought that maybe I'd share some of my favorite pieces and the story behind them and how they inspired me...
1. The wooden dragonfly dish. I found this in London on Portobello Road from a dealer in a back alley. He had only a few things but every piece was truly a work of art. This hand chiseled dragonfly is like a mini sculpture. It is signed by the artist and is from the early 1900's. This dragonfly was the inspiration for the many dragonflies you see in my collection.
 
2. The whispering woman - She was acquired in London and was originally used to seal letters…she is a standing fob of sorts, awaiting a lady's or a gentleman's crest to be engraved on it. He or she would press it into the hot wax and then seal their envelope with it! How romantic. I love fobs and keep adding them to our collection.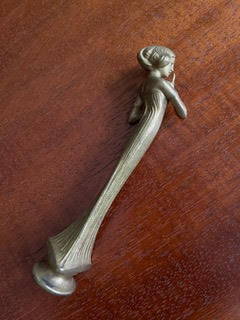 3. These bottle openers can be found at many vintage sales…so many of them have personality and style. You can pretty much find ones representing almost every subject you can think of. These two were fun. I love the owl especially, and am always designing owl charms. I love the sounds they make when you wake up in the morning.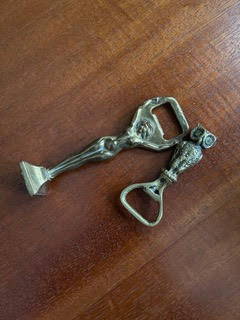 4. This I found at an antique market in Connecticut many years ago. She is so chic and deco. She was once a hood ornament!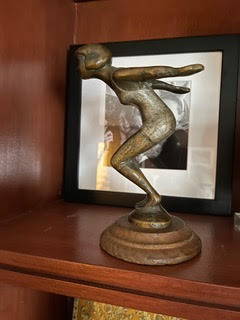 5. Frames, frames and more frames…I found these in London. They are very tiny frames made of brass. As a photographer, I love the different shapes. I put them in nooks and crannies of my house.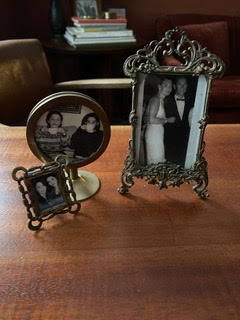 6. I fell in love with this sculpture of a woman…she looks so young and yet has the look of maturity of a woman who has seen a lot in life. I collect white pottery so this was a wonderful addition to my collection.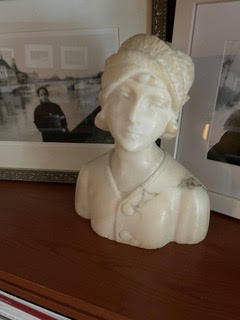 7. White Pottery - I have always collected white pottery since I inherited a white mug from my grandmother which says " Agnes" on it. It was so lonely sitting on my table so I started to add more and more white to surround it and now I have all these beautiful white pieces around the house. Some are Hull and some are McCoy, but mostly I collect them because I just love them.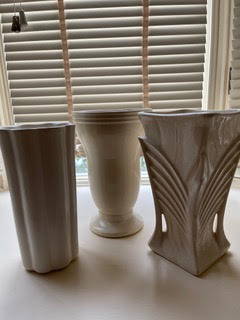 8. These are 2 brass dishes I got in Paris awhile back. They were made in the 30's and are all hand done…it's hard to find pieces like this anymore with such detailing in the leaves. You can even see the veins…they are like rutillated stones where you can see all the lines and the beauty.