One of the things that has been inspiring Monica lately has been her own exploration of watercolor painting. Today she shares a little bit about why...
I started painting again, mostly in watercolors and some acrylics. It started out during lockdown. I missed going to galleries and museums so much and was craving inspiration. I started to get my paints out again and became inspired by just having clean piece of watercolor paper in front of me with a ton of colors to choose from. It has been such an inspiration for me to be dabbling with color and shapes and has totally given me a higher appreciation of the slightest tonal changes in gemstones. My eye is more critical.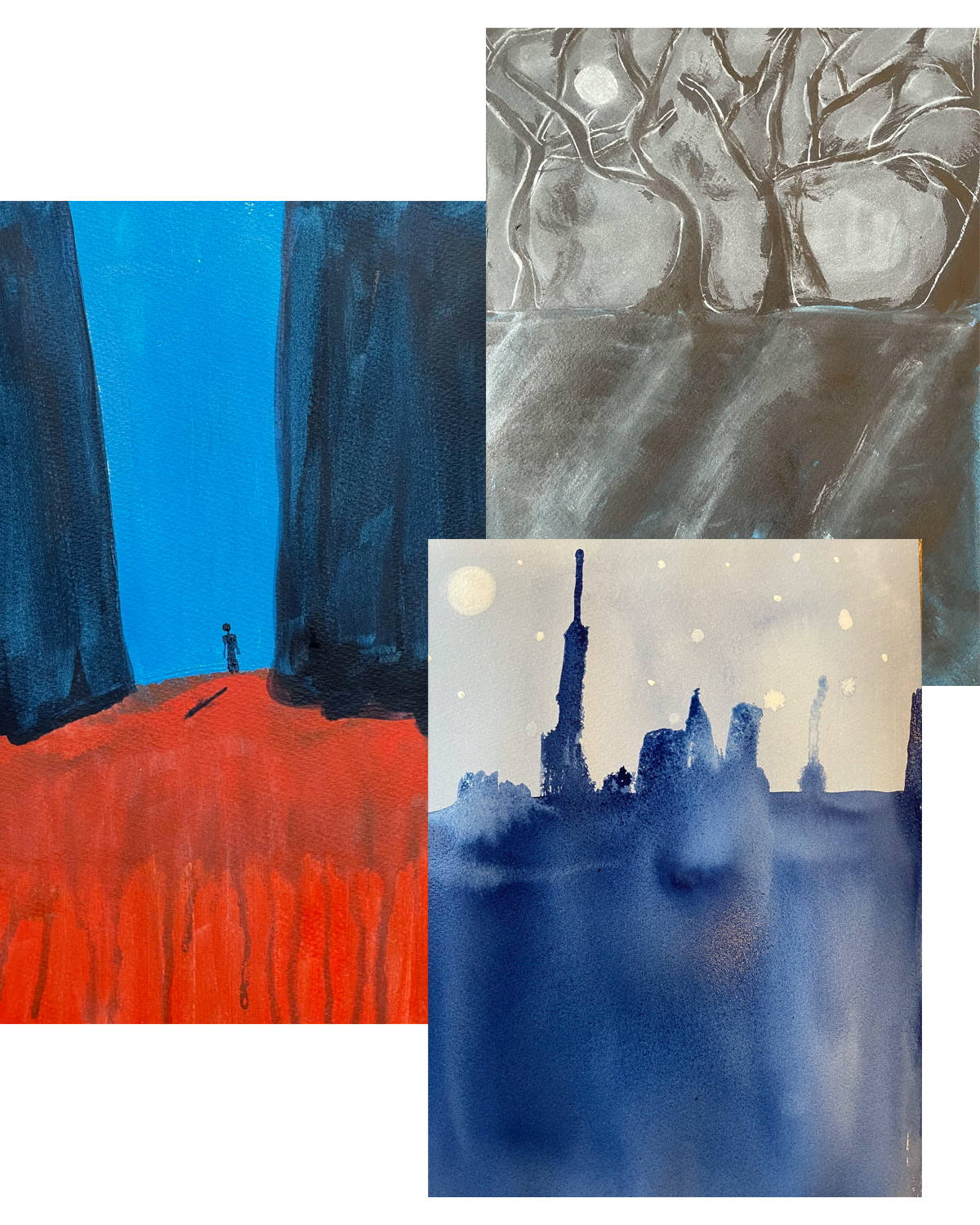 I leave my paints out in my studio at home and sit down often now to just paint whatever comes to my mind. Sometimes a painting I see can shift my direction into a period - like deco perhaps. I paint chic women and then it makes me think about the jewels they would be wearing. It also allows me to experiment. I'll see an incredible landscape and paint it, but my trees might be red and not green…or my sky is purple and not blue. It's the unexpected that makes painting fun…the idea that you can basically do anything without worrying about rules.