Earlier this week, we shared 8 of our favorite poesy rings whose inspiring inscriptions could serve to empower you in the new year. Today we're moving on to charms. We're of the belief that jewelry should not just be beautiful but should empower you as well, and it's hard to find jewelry that can do so as well as meaningful charms - especially when they are put together on a charm bracelet or charm necklace to tell your story. Here are some of our favorite new charms to empower you this coming year...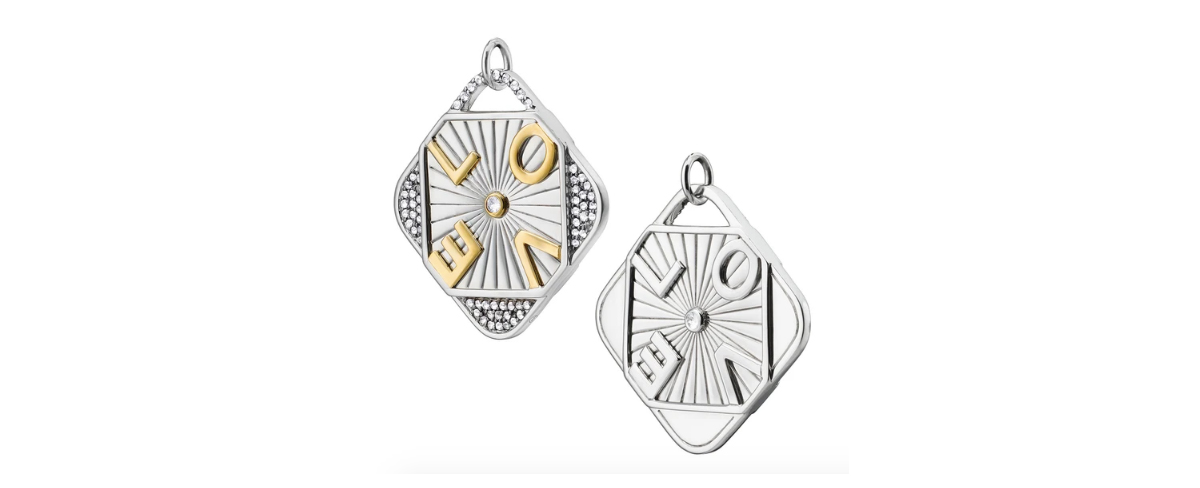 This bold Love charm is one of our new favorites. It's a statement charm that can really tie a bracelet or necklace together. Love is one of the most important and empowering things in our lives, and you - and everyone you meet - will be reminded when they look at this charm.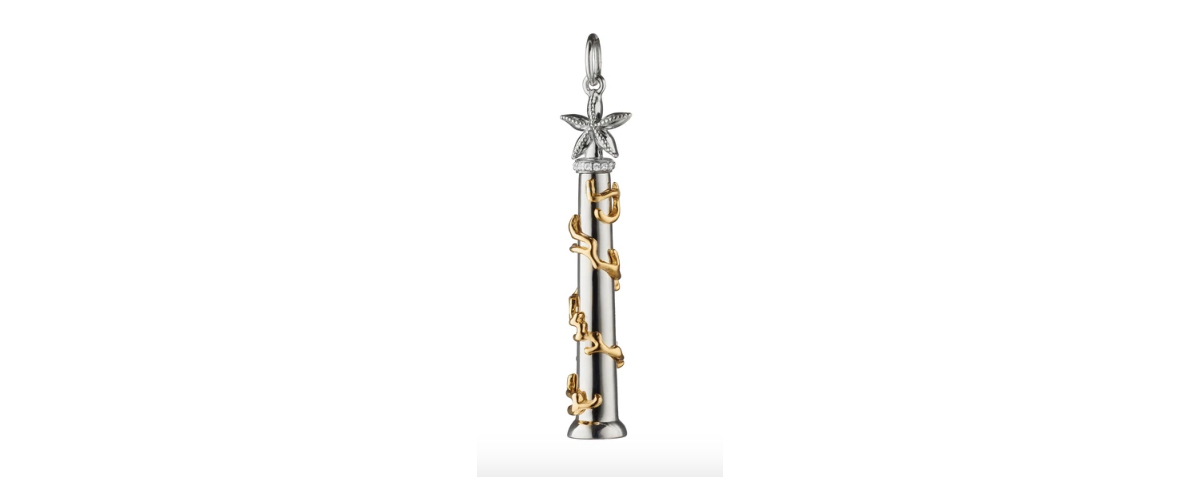 This charm is a true show-stopper. Inspired by Greek columns - this one being Poseidon, God of the Sea - this sterling silver charm is wrapped in rose gold coral and diamonds, with a seashell engraved at the base. This charm symbolizes strength and is a definite conversation piece.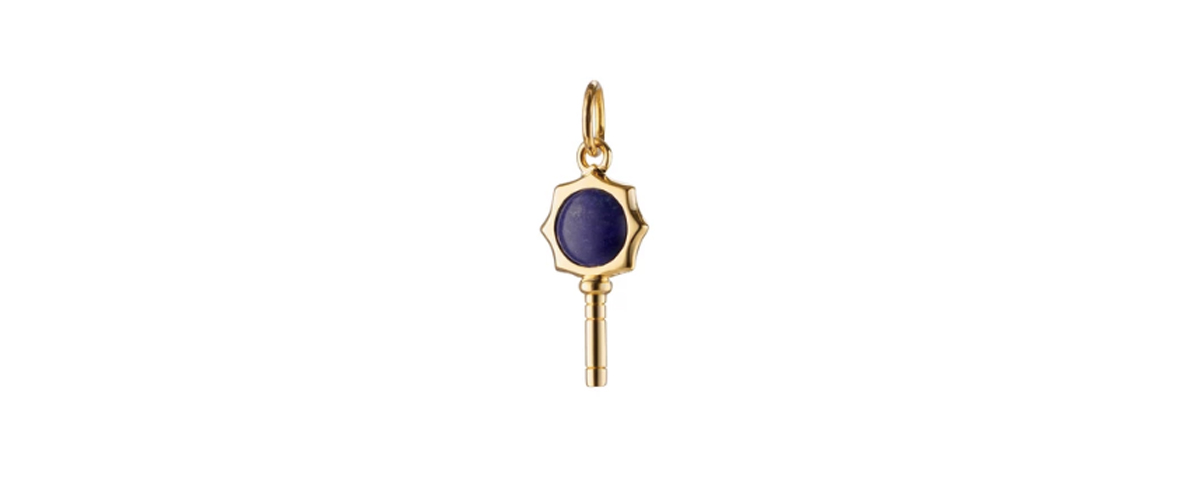 Inspired by vintage keys that men used to wind their pocket watches, this mini "sun" key charm symbolizes happiness, and holds a lapis stone in the center. The beautiful blue lapis is sure to stand out, and remind you to smile each day - one of the most empowering things we can do!
We created our 18K gold 'Never Fear' Snake medallion for the fearless - and those who wish to work towards fearlessness in their daily lives. It's a reminder not to be afraid to take risks in 2020!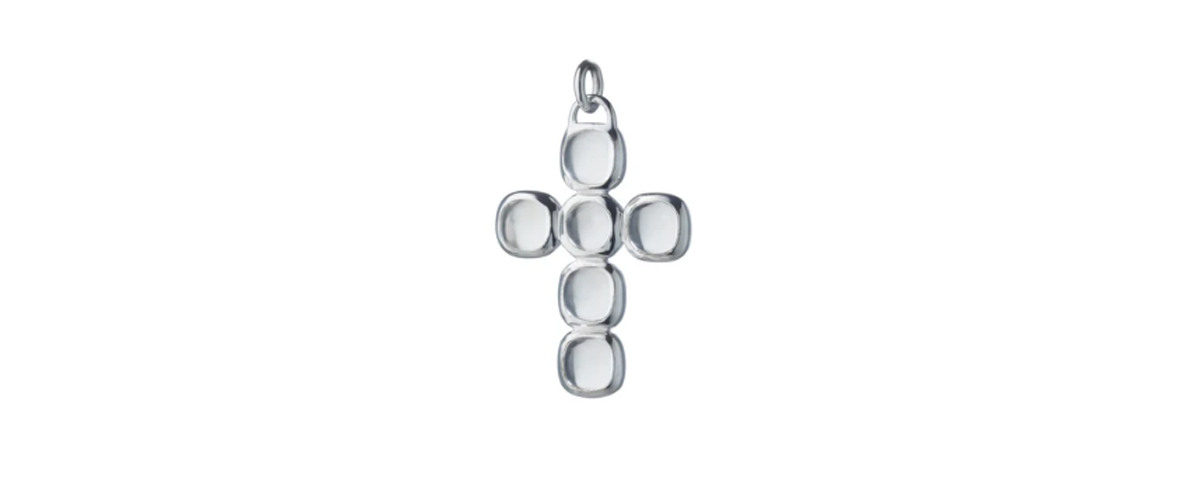 Faith is an important part of all of our lives no matter what form it comes in. It allows us to keep our beliefs close, and to have faith in our convictions. This Sterling Silver cross charm is created out of three semi-precious cushion-cut moonstones, and looks beautiful on any necklace or charm bracelet.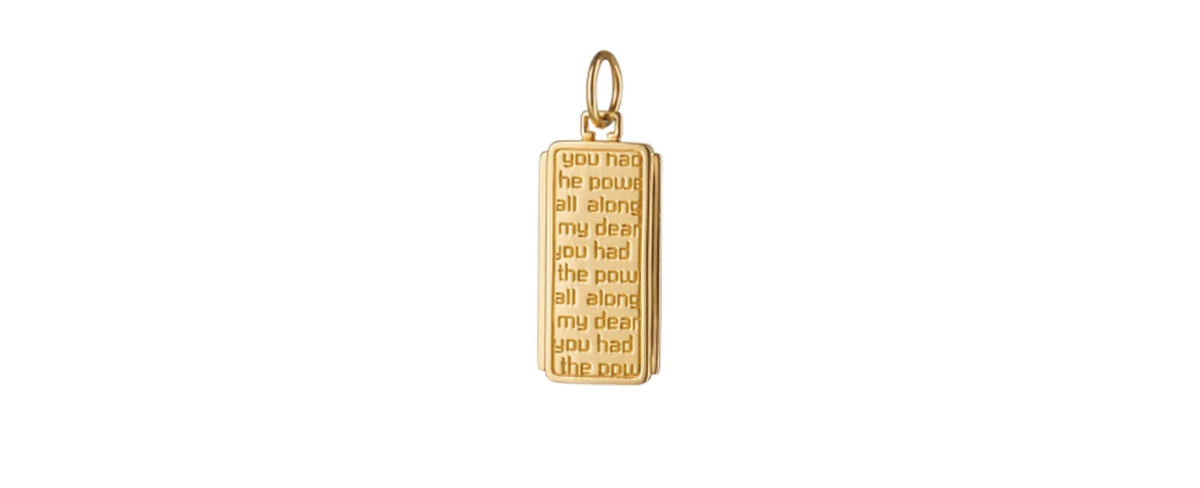 "You had the power all along my dear." reads our Dorothy Medallion, a piece in our collection we are very proud of. This medallion is an empowering reminder for you that anything is possible. Read more about this piece in this note from Monica about female empowerment.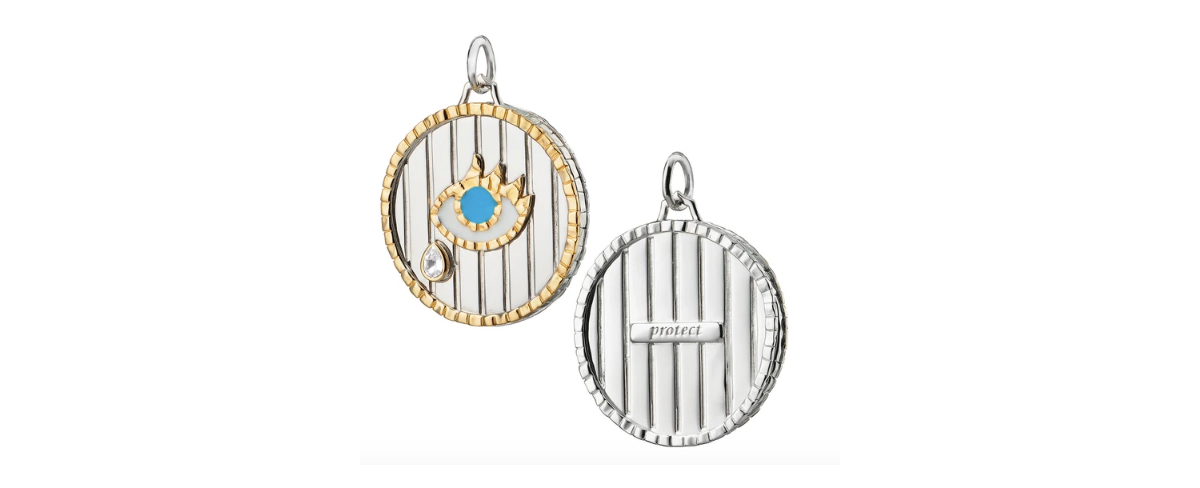 This charm from our two-toned collection combines sterling silver and 18K gold and features a turquoise and white enamel eye and a white sapphire teardrop stone accent. Wear this special piece on a charm necklace or charm bracelet to "protect" you from bad energy and misfortune, and to bring you light and balance.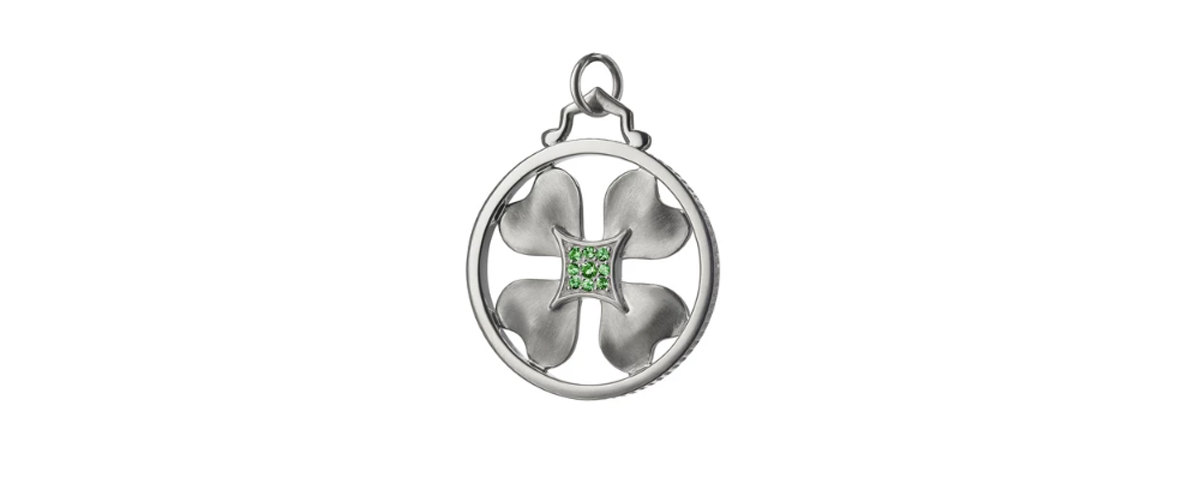 Our 'Lucky Charms' Clover in sterling silver is inlaid with green tsavorite accents, bringing the perfect pop of color to your charm necklace or bracelet. You can also wear it with the intention of keeping luck on your side, something that should always make you feel empowered.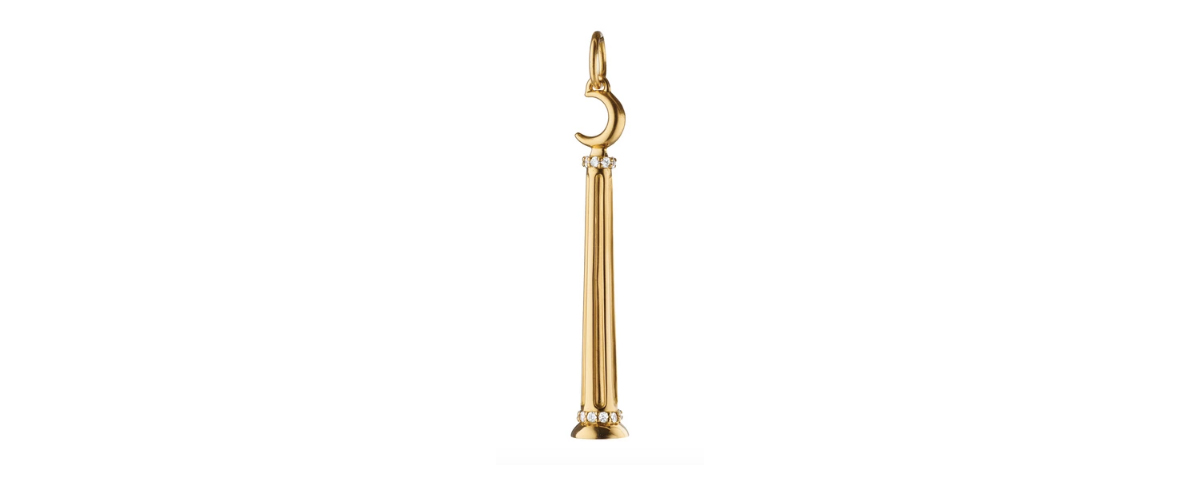 Our 'Athena' Dream charm is another Greek column charm to bring you strength. This 18K Yellow Gold features a crescent moon and white diamonds, with a star engraved in the base. It's also a reminder of the most empowering thing you can do - dream.