We like to think of all of our pieces as unique and special - particularly because each woman makes each piece of jewelry her own, by wearing it in a way that tells her story - but we also love creating genuine one-of-a-kind pieces. Monica sees the creation of one-of-a-kind charm necklaces as an opportunity to get creative and make something truly out of this world. Sometimes it takes a one-of-a kind piece a while to find a home, but when it does, the buyer is always drawn to the piece for very specific reasons that speak to her as an individual, whether it be the meaning behind it, the colors, the stone...Here, Monica shares the inspiration and process behind one of her favorite new one-of-a-kind pieces...
"It all starts with finding the right stone to inspire me - in this case, a Boulder Opal. This one in particular looked like it came right out of the water, with the blues and greens and subtle hued pinks. It looked like I personally went and cut it out of the sea. I decided to make it a fish since its shape was perfect for it! I also chose rose gold to bring out the warmth of the stone...and a red ruby eye.
Diamonds always enhance and I felt he deserved diamonds since he was a special one."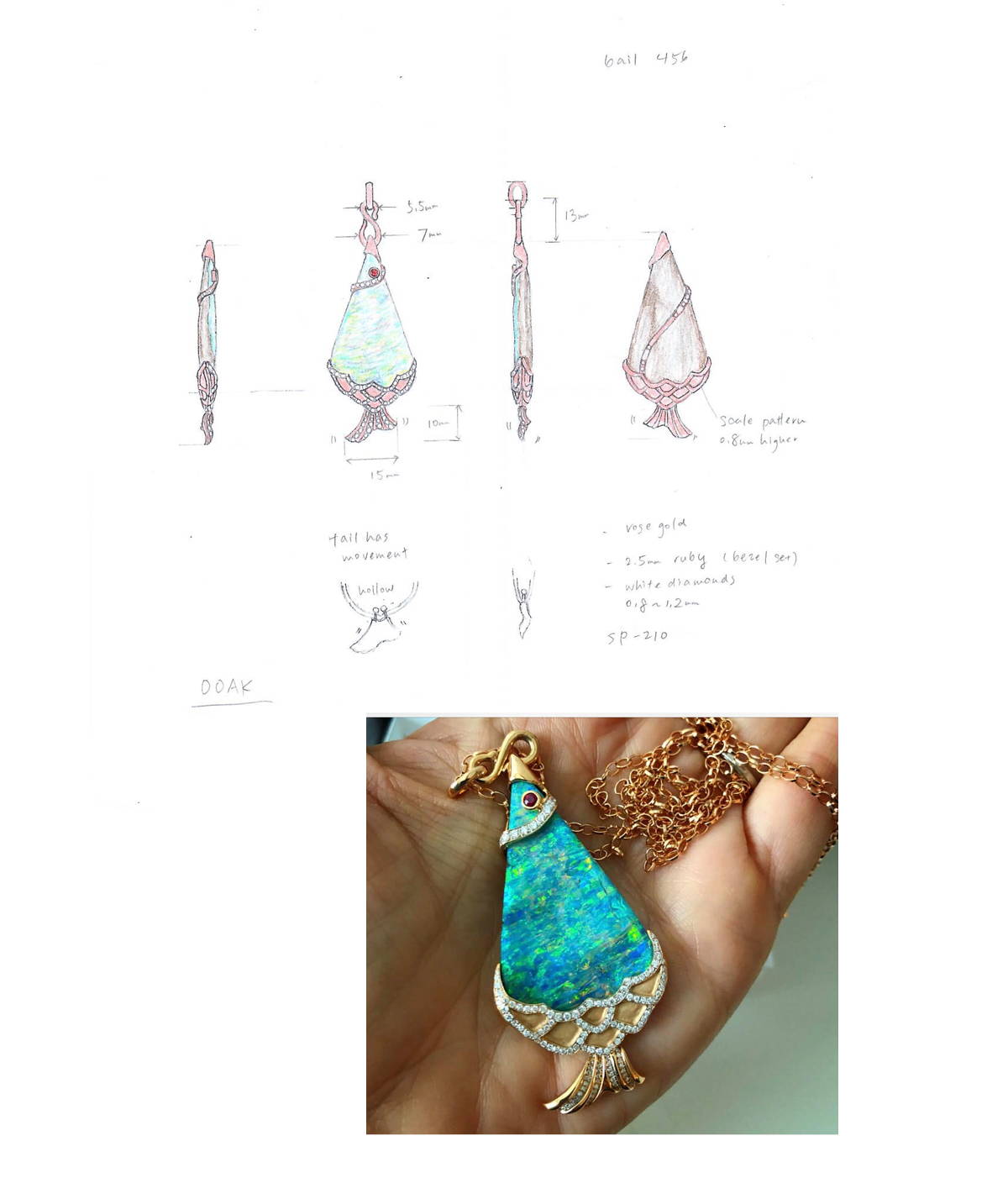 "I love creating one-of-a-kinds...I can be as creative as I want and let the stone direct me to where I will go with it. Fish to me always represented perseverance, since most swim upstream, against the currents - just like us in life. We must persevere, no matter what life throw at us!"