While it's not a competition, sometimes we just want to tease and remind our loved ones that: I love you more! I love you more jewelry has been around for a long time, and has consistently inspired us and our collection. There are so many pieces in our collection that evoke love and romance and say just that - both in subtle and less subtle ways. Here are 7 of our favorite pieces that say 'I love you more'...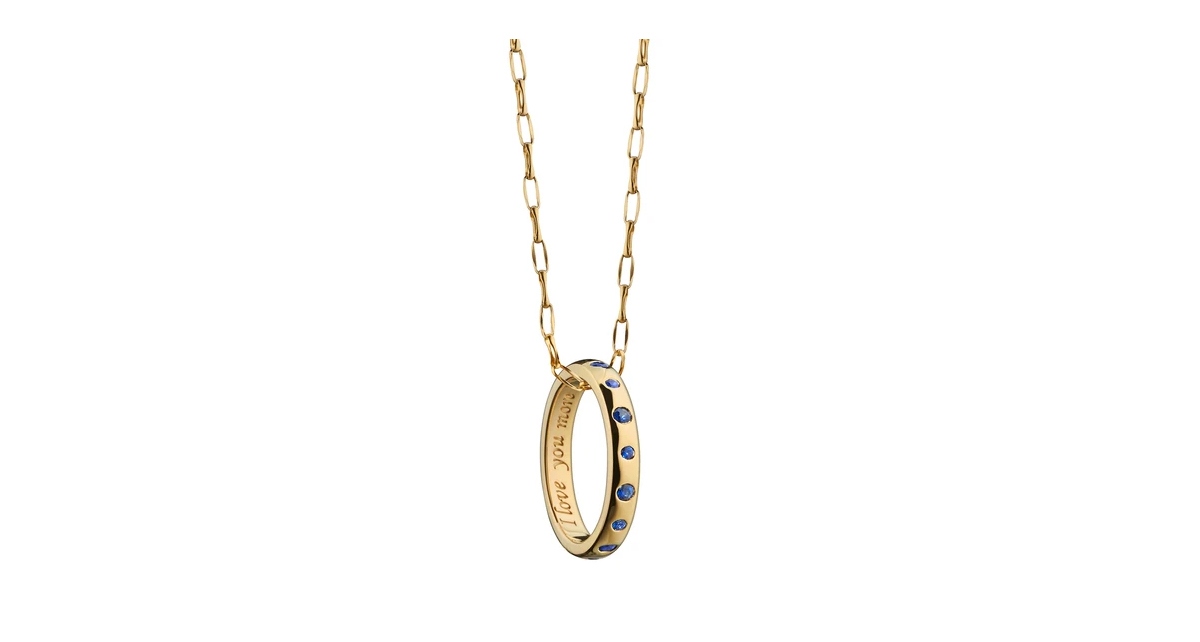 'I Love You More' Poesy Necklace
This 'I love you more' poesy necklace says I Love You More in a not-so-subtle way, as many of our poesy ring styles do. Don't beat about the bush. Gift this beautiful 18k gold and sapphire poesy ring necklace to tell someone outright: I love you more!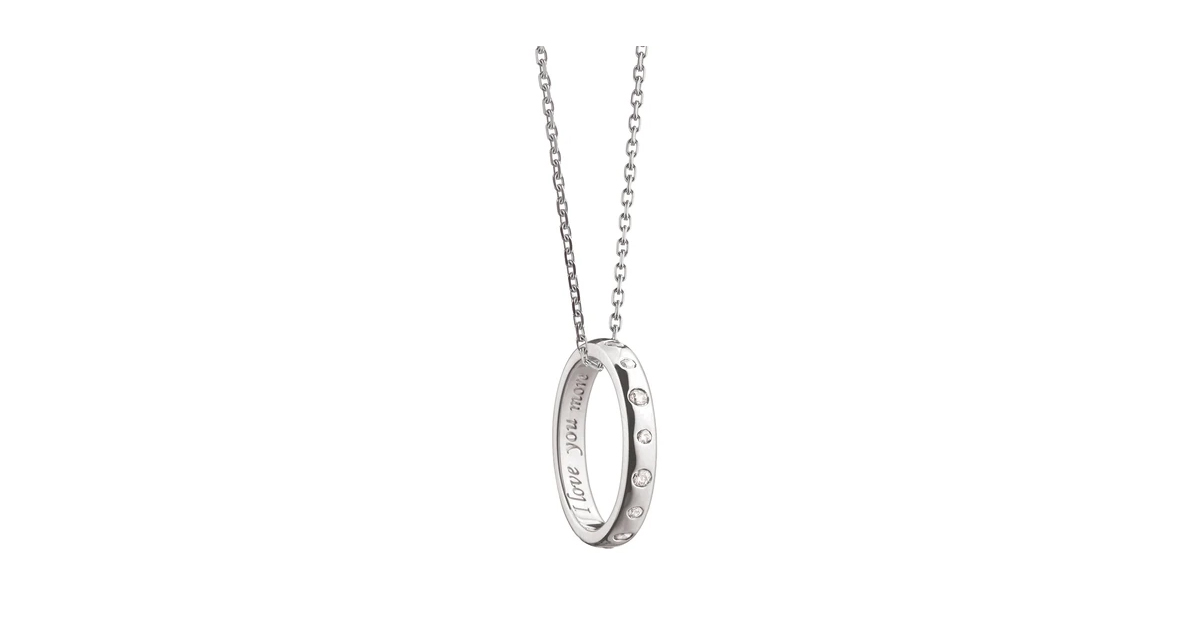 'I Love You More' Sterling Silver & Sapphire Poesy Ring Necklace
The same style as the above, in sterling silver, this is a classic and chic option that won't break the bank. We love this sterling silver necklace, as it's a bit more casual and layers beautifully with our other pieces. Again, it's a perfect way to say 'I love you more' without any subtleties.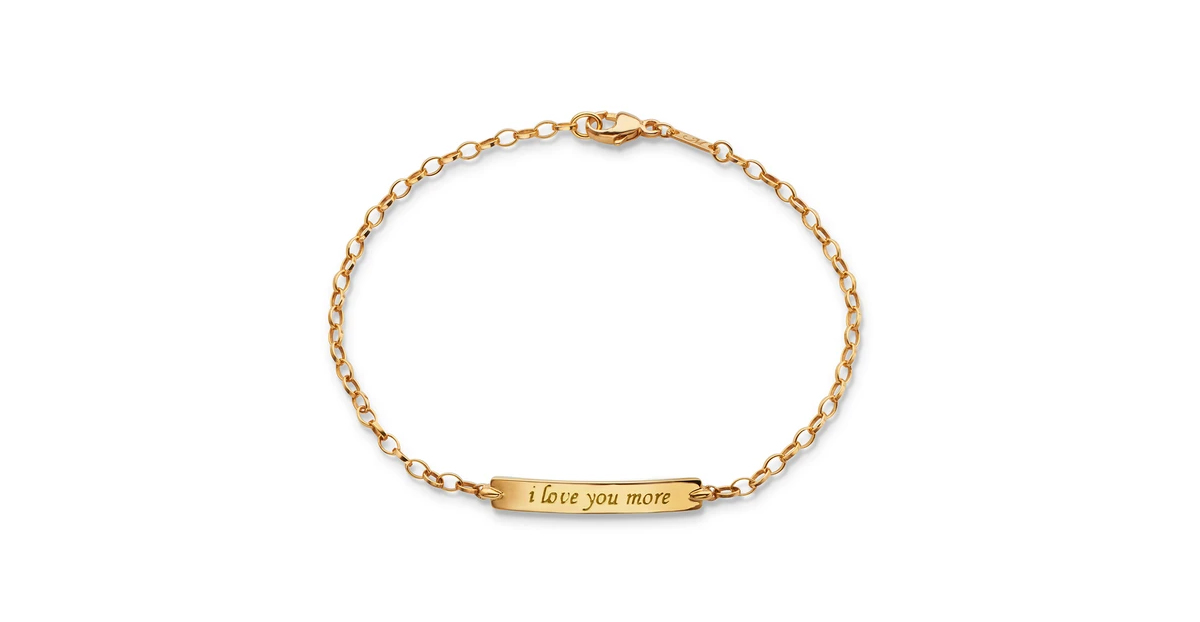 ''I Love You More' Petite Poesy Bracelet
This 18k gold poesy bracelet is one of our most popular styles. Women love to layer these poesy bracelets, or wear them on their own. They never need to be taken off, and easily become part of your everyday jewelry wardrobe. Say 'I love you more' with this 18k gold bracelet and you certainly can't go wrong. This engraved poesy bracelet will empower and inspire, and pairs perfectly with a watch, bangle, wrist scarf, or other delicate bracelets.
This 18K gold mini "Love" charm necklace - we love the way it looks on a black steel chain - is filled with white diamond accents and is the perfect way to show love to a stylish woman in your life with a bit more subtlety. This gold and diamond pendant has a bit of an edge. It's a unique charm necklace you can layer with basically anything for a chic and casual look.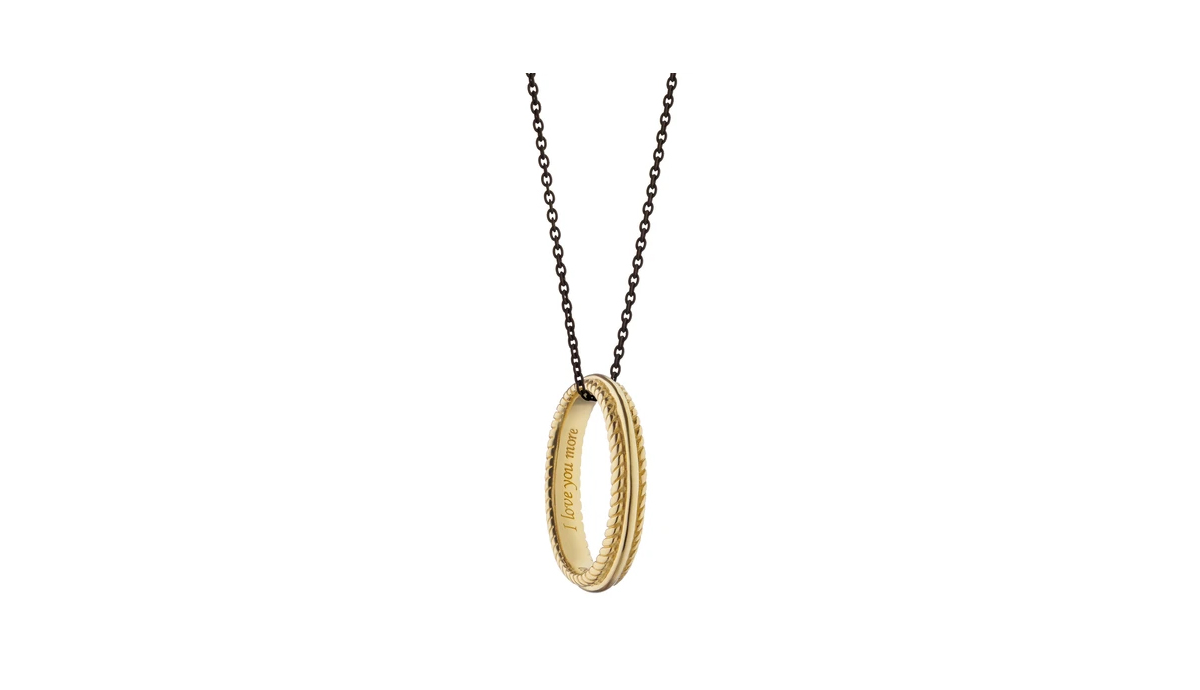 'I Love You More' Beaded Poesy Ring Necklace
Another style we love on a black steel chain, this 18k gold beaded poesy ring is a great option for s modern woman who prefers something clean and simple with a bit of an edge. The 'I love you more' inscription is such a lovely personal touch, and only the owner of the necklace will know its there - unless she chooses to share it.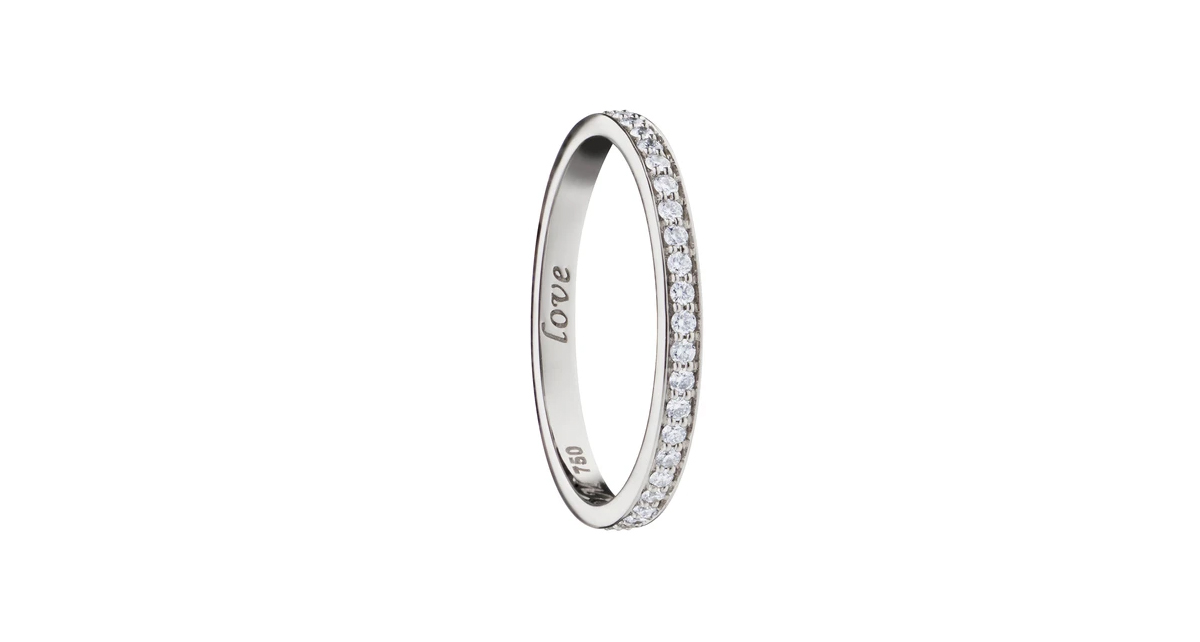 'Love' Pace Diamond Poesy Stackable Ring
This classic and beautiful stacking ring (which also looks lovely on its own), is one of our favorite timeless styles. We're big fans of stacking rings, and this white gold style looks good with both gold and silver. Stack it with your wedding or engagement ring, or other rings you've collected over the years. It's a great way to tell someone you love them the most.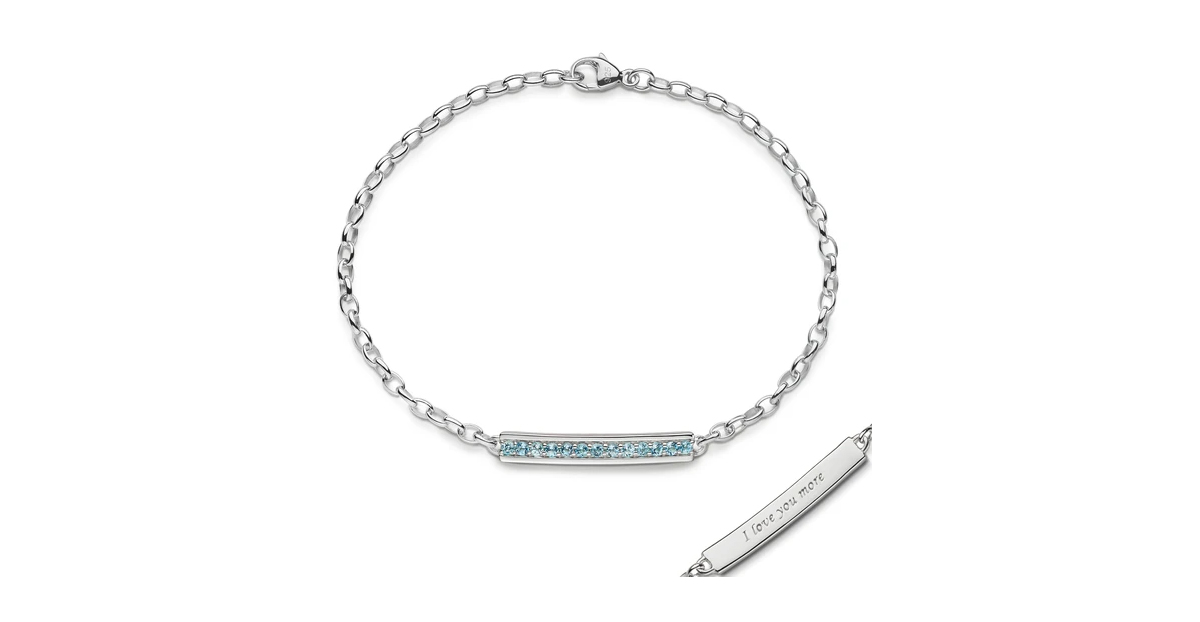 I Love You More Silver Poesy Bracelet
This feminine and affordable sterling silver poesy bracelet is made all the more special with the beautiful aquamarines that cover the inscribed plate. Add a hint of color and sparkle to your wrist with this 'I Love You More' poesy bracelet.