We're thrilled to introduce our new Carpe Diem tote bag, and share the inspiration behind this wonderful holiday promotion.
"Carpe Diem" has always been one of Monica's favorite expressions. We have created many pieces in the collection based on this empowering theme. Every member of our team is encouraged to "seize the day" every single day! The artwork featured on this bag was hand-painted by one of our talented retail team members, Brittany Minnes. You can find more of her artwork featured on her Instagram, @brittanyminnesart. The bag itself was brought to life in collaboration with Bags of Ethics, a Fairtrade certified company that supports a community of women. Our bag was printed with eco-friendly, non-toxic inks.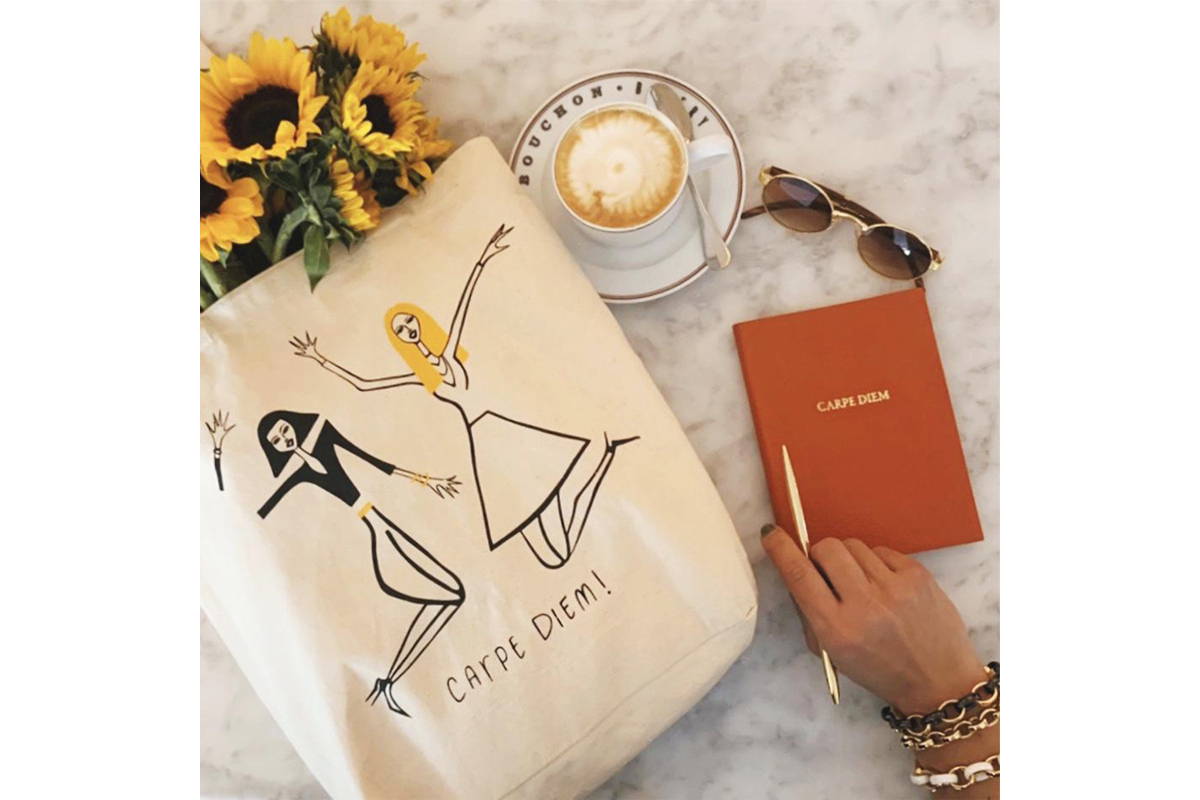 From Wednesday November 27th at 8pm through Monday December 2nd at 11:59pm EST (Cyber Monday), any order over $300 (either online or at our Columbus Circle shop) will automatically receive our new Carpe Diem tote, while supplies last. Check out our locket bar to personalize the perfect gift; purchase a charm that speaks to your personal story; explore our rings and earrings, or check out poesy rings and bracelets. Come shop with us next week, and let this tote inspire you to seize the day!