Monica's latest compact collaboration with Estee Lauder dropped last month, and we could not be more excited to share a bit about the inspiration behind this collection. For Monica, she always approaches a new collection looking for a way to allow women to celebrate their stories and feel inspired by the pieces. For this particular collection, she looked to Tarot Cards. In Monica's words...
"I am a storyteller, and tarot cards tell stories. They empower and inspire. You can interpret the cards you are given however you want - it's all about how you use the information and inspiration you receive. I wanted to bring that messaging into this collection. The quotes on each piece reflect what the piece means and what it means to the customer getting it. It's up to them how they want to let it inform and inspire them, and how they will wear it and incorporate it into their lives."
Read below for more of the background on the development of some of our favorite pieces from the collection, most of which started with a post-it note on which Monica scribbled an inspirational quote (the "tarot" for the piece) and ended with a beautiful and inspiring compact you'll want to carry daily.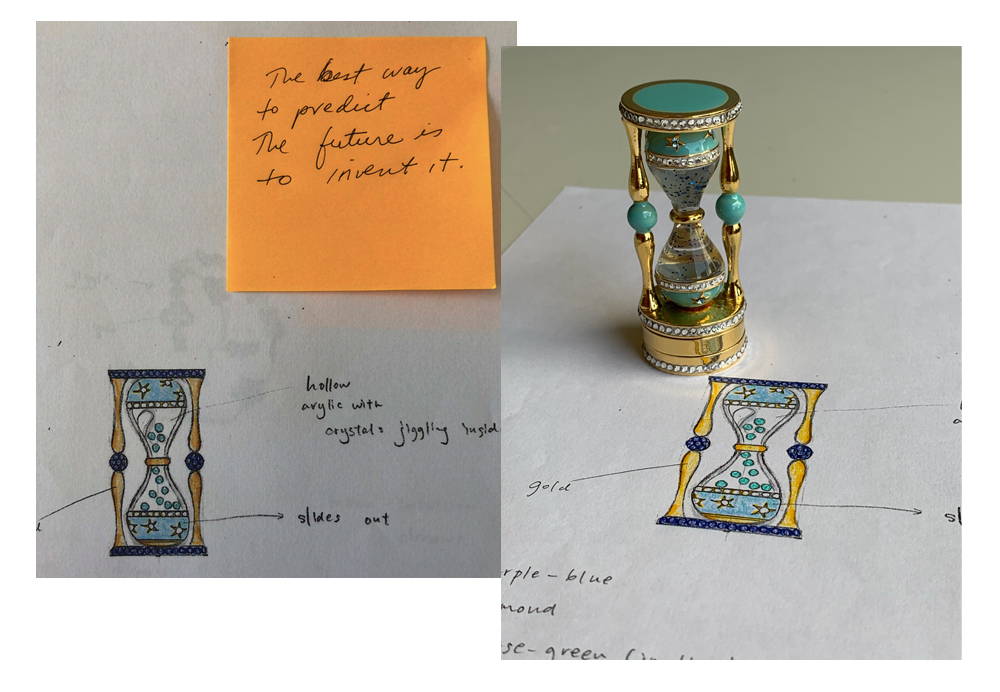 "The best way to predict the future is to invent it," reads this hourglass compact.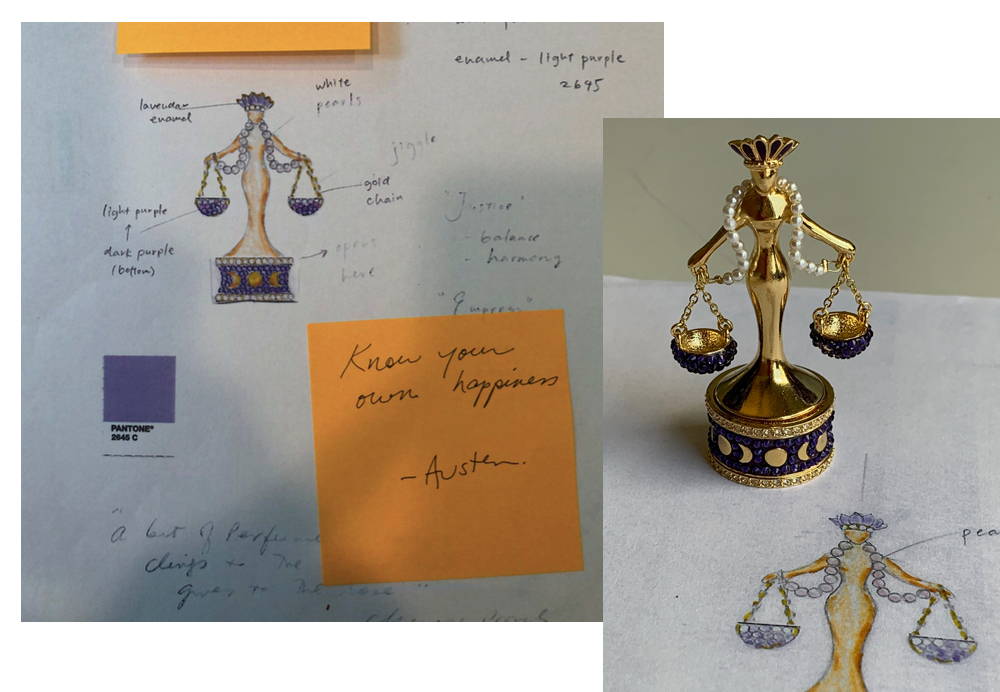 "Know your own happiness," reads this scale compact, which symbolizes justice, balance and harmony.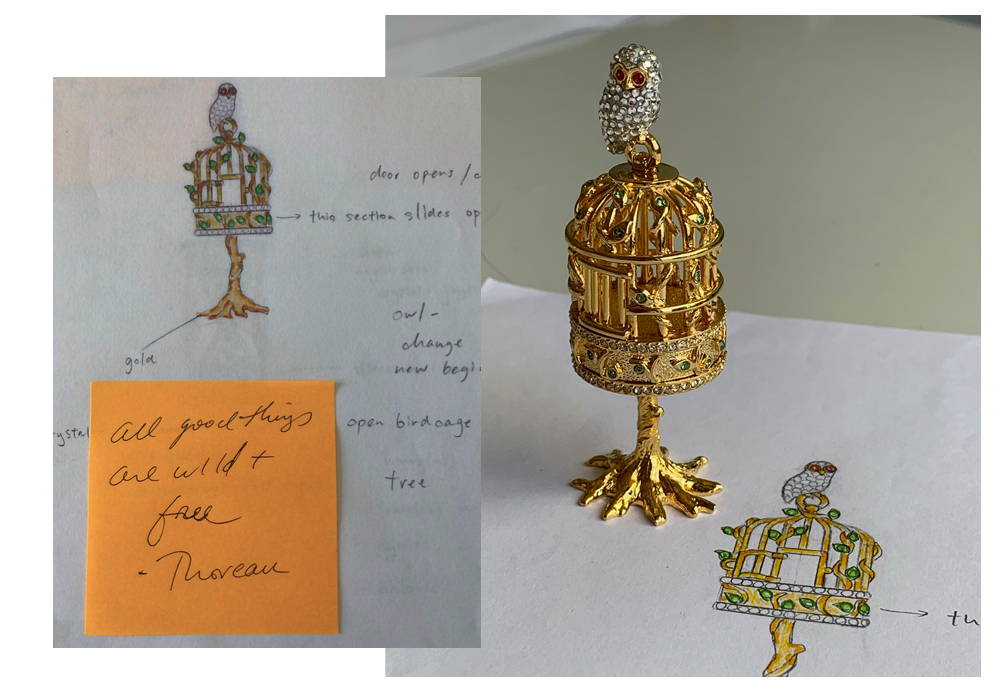 This birdcage compact, with an owl perched on top, reads "All good things are wild and free." We couldn't agree more.
Several quotes inspired this white enamel moon compact with colorful crystals. The final result? "Yes, I am a dreamer."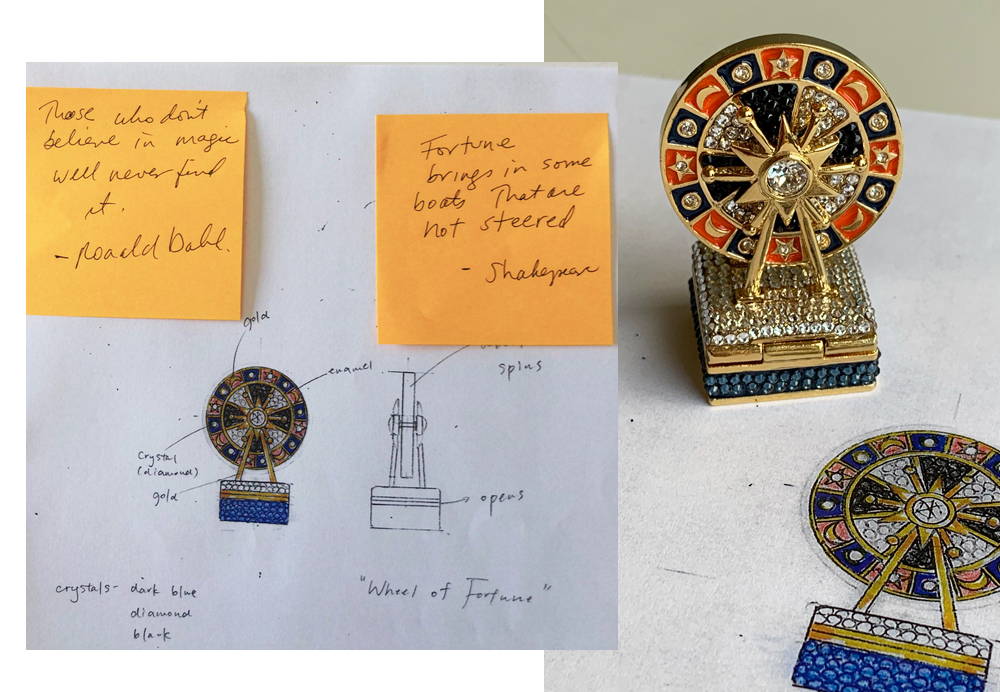 Though it's hard to pick a favorite, we think the "Wheel of Fortune" is pretty brilliant. The quote "Those who don't believe in magic will never find it," is one we try and remember often. This piece actually says, "Change is coming." Words to live by.
This collection is available at department stores worldwide and at Esteelauder.com