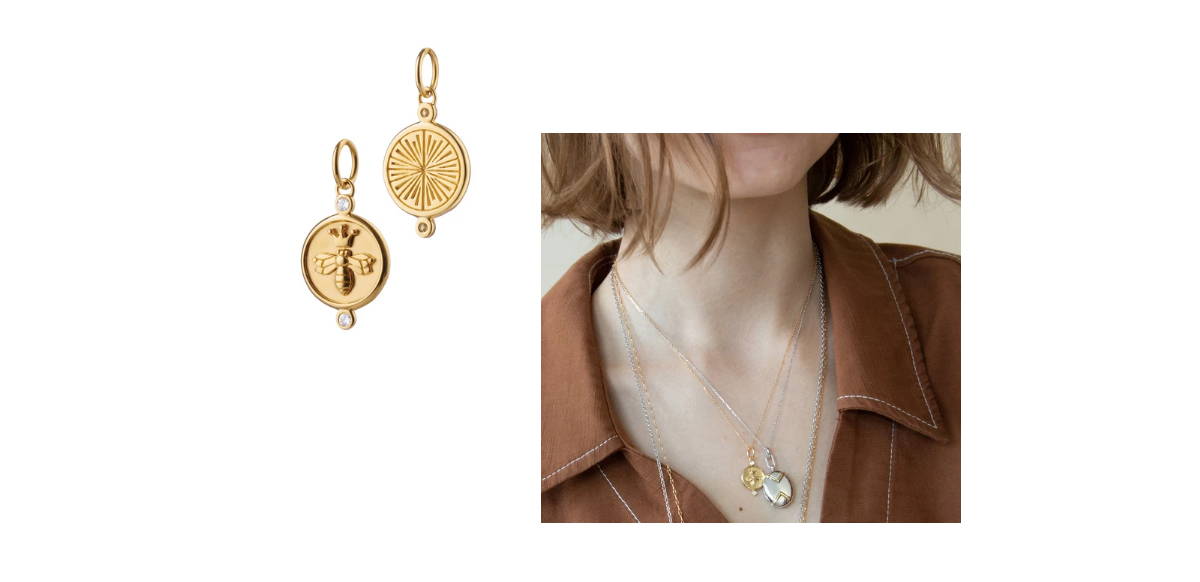 Queen Bee Gold Pendant with Diamonds
This gold pendant necklace will make you feel like a queen bee every day. With a bee engraved on the circular gold and diamond pendant, it's sure to inspire and empower you!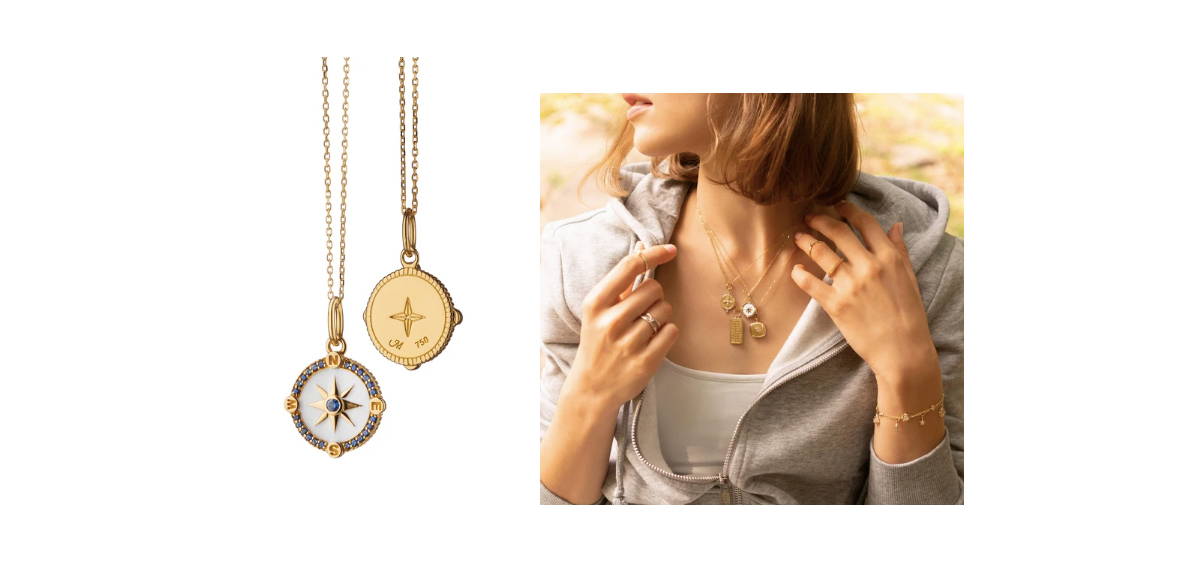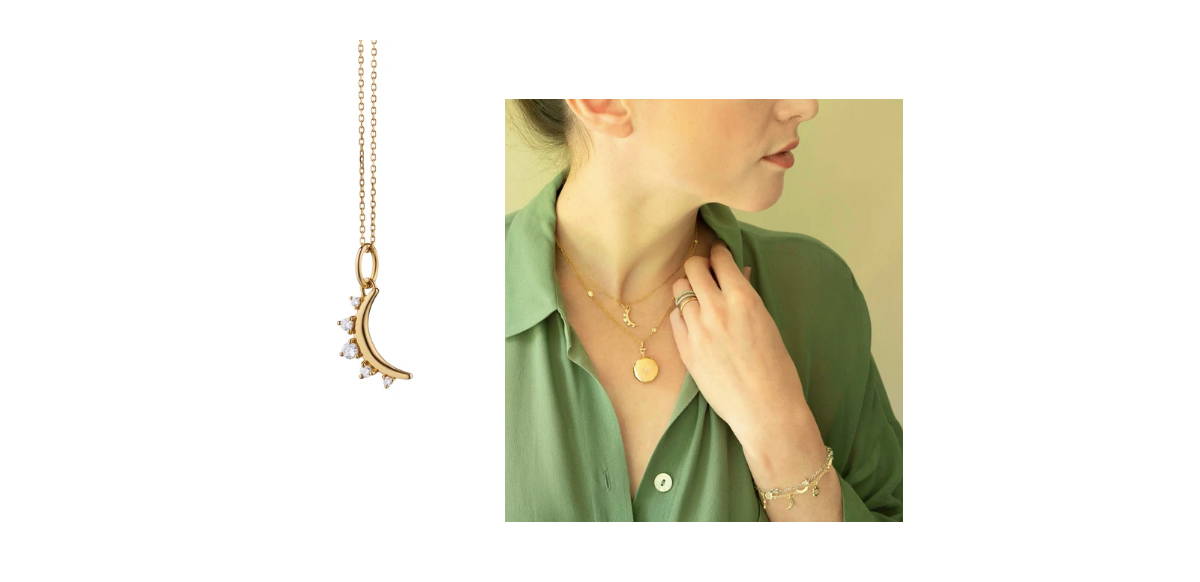 Petite Moon and Diamond Necklace
This petite moon gold and diamond pendant is a new piece in a our collection, and definitely a recent favorite. It's very delicate, so it adds just a hint of subtle sparkle to your neck and sits perfectly above a t-shirt, blouse or sweater.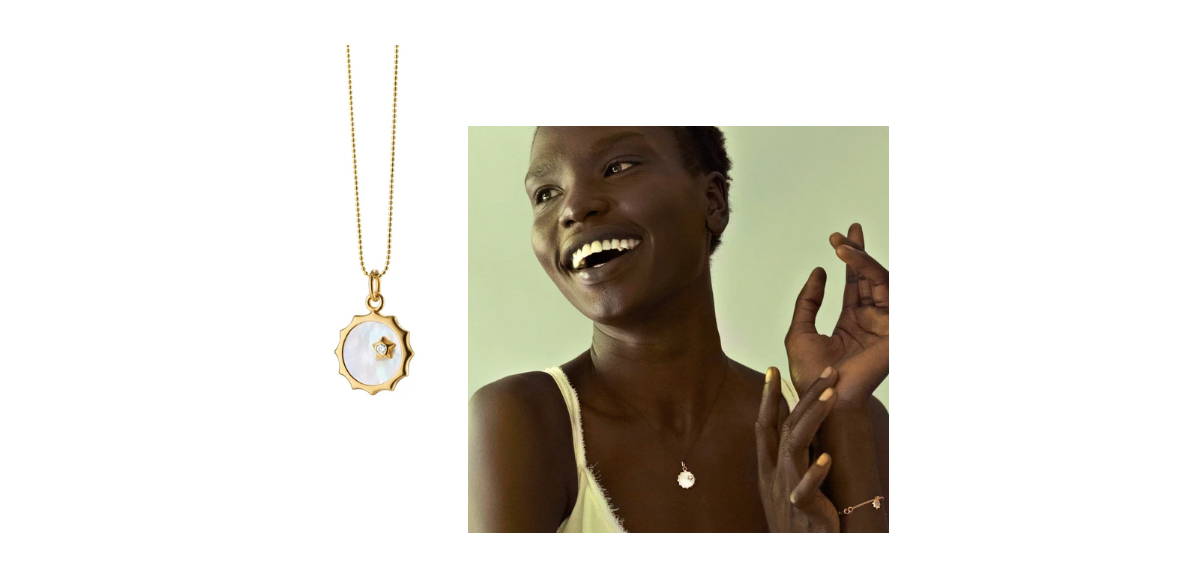 Mother of Pearl Sun and Star Charm
This sun and star pendant makes us smile when we wear it. The gold disc-like pendant is a great layering piece and will definitely add some sunshine to your day.
Our mini love gold and diamond pendant looks great layered with other charms and pendants, especially on our DYO chain. We also love it on our black steel chain (pictured above) for some contrast.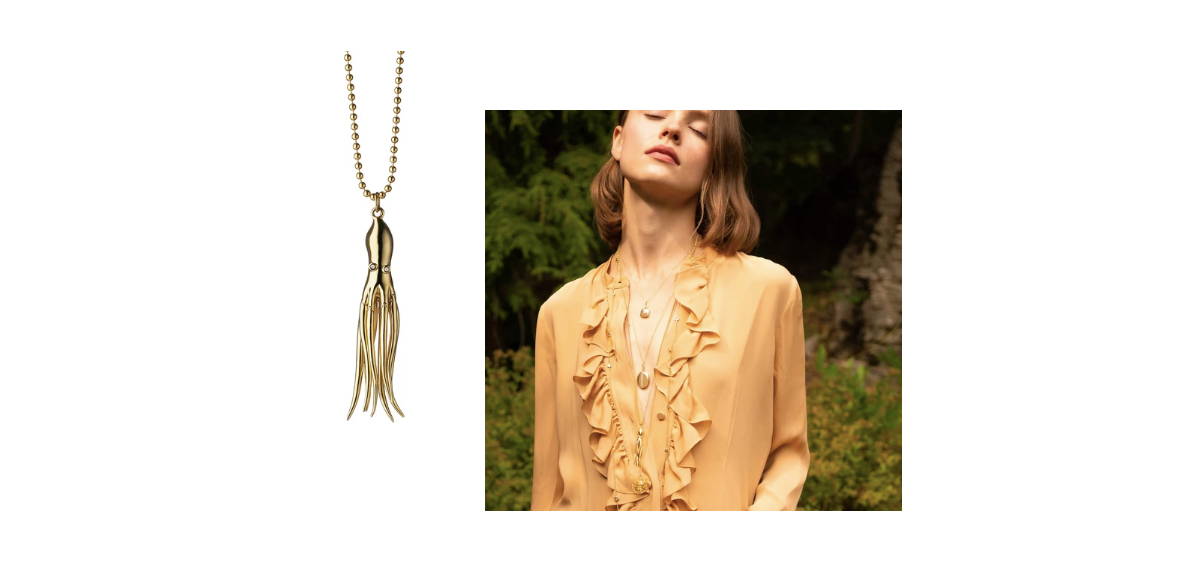 'Grace' Dragonfly Pendant Necklace
This Dragonfly pendant necklace is made with 18k gold, diamonds and prasiolite. It's absolutely stunning and looks beautiful on a bare neck or over a black turtleneck.