Whenever fall comes around we always get the urge to update and revamp our wardrobes. Whether we purchase a few cozy knits, or gravitate towards fall colors like cream and camel, it's the perfect time to add a few special pieces that will carry us through the year - and jewelry is no exception. A jewelry wardrobe is something that can and should be built slowly, over time and with care - and we think fall is a perfect time of year to add a special piece to your budding collection. Here are five of our favorite essentials to consider adding to your wardrobe this fall...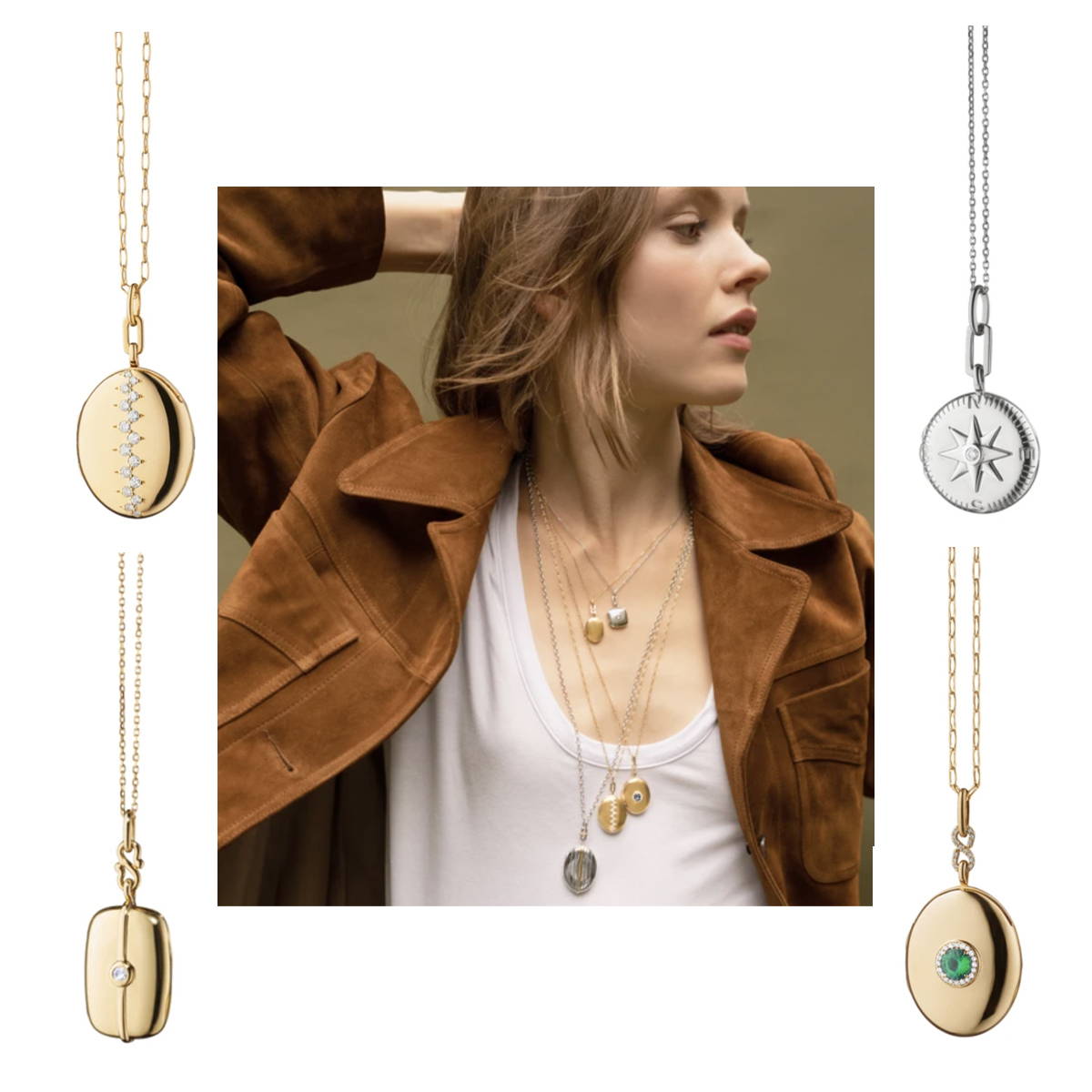 The Statement Locket Necklace
While we think every woman should own a simple and classic locket, we also love a locket necklace that makes a bit of a statement. Whether it's a locket that double as a charm - like our compass locket necklace - or a locket with a center stone like a diamond or emerald, there are so many ways to make a statement with your locket necklace. A locket, no matter the style goes with absolutely anything, so throw it over a white t-shirt and top if with your favorite fall jacket and you have the perfect fall look.
Delicate Diamonds
We are always on the hunt for beautiful delicate diamond pieces, and these are particularly special because they were made with entirely recycled and repurposed diamonds. We love the idea of making an investment to add to our jewelry wardrobe while also doing something positive for the environment. You can't go wrong by adding a diamond piece to your wardrobe, whether it's a necklace, bracelet, earrings or a beautiful ring. As we all know, diamonds never go out of style - especially ones that help the planet.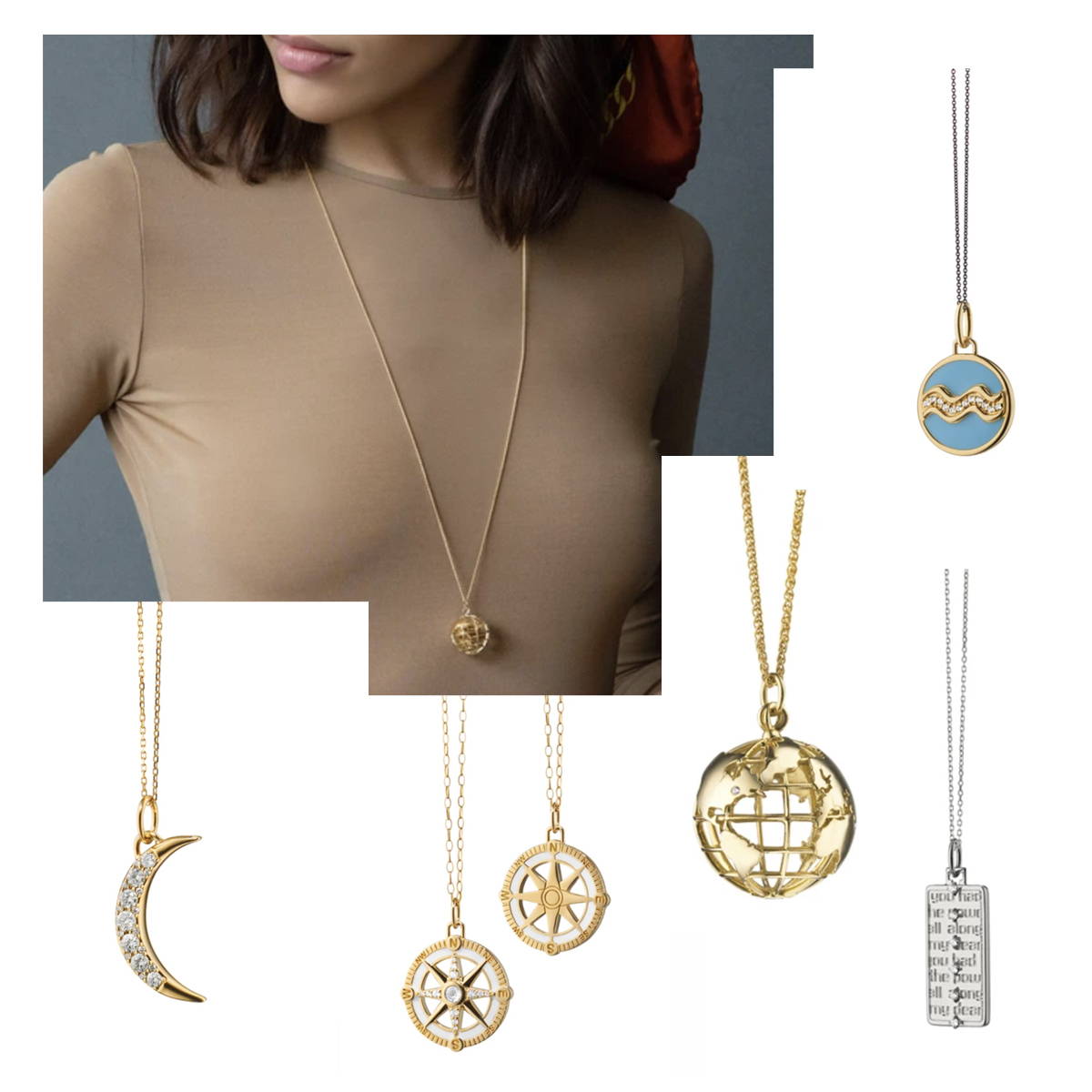 The Meaningful Charm Necklace
A charm necklace that speaks to you is always a wonderful addition to your jewelry wardrobe. Whether you buy new or vintage, a charm can add so much to your wardrobe by helping to tell a unique personal story. Choose one that really speaks to you - a medallion inscribed with inspiring words (like 'You had the power all along my dear'), a compass or globe charm if you love to travel, or a celestial moon charm if you love to dream. The possibilities are endless!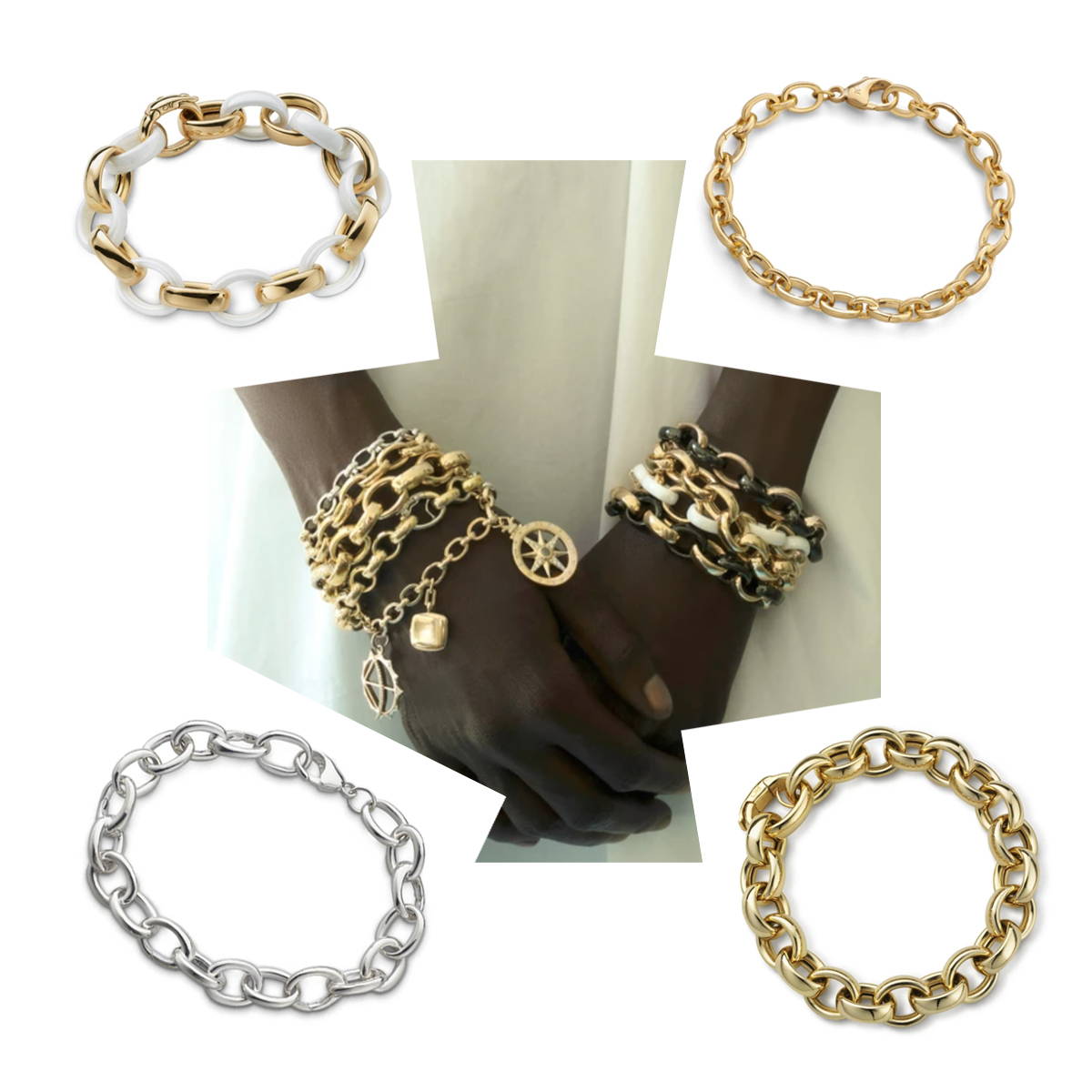 The Chain Link Bracelet
A chain link bracelet is like a little black dress - it never goes out of style. Worn on its own, stacked with other bracelets, or filled with charms, it's effortlessly chic and elevates everything from a simple fall sweater to a clean black turtleneck. It's a dramatic edition to any fall wardrobe that will surely last a lifetime.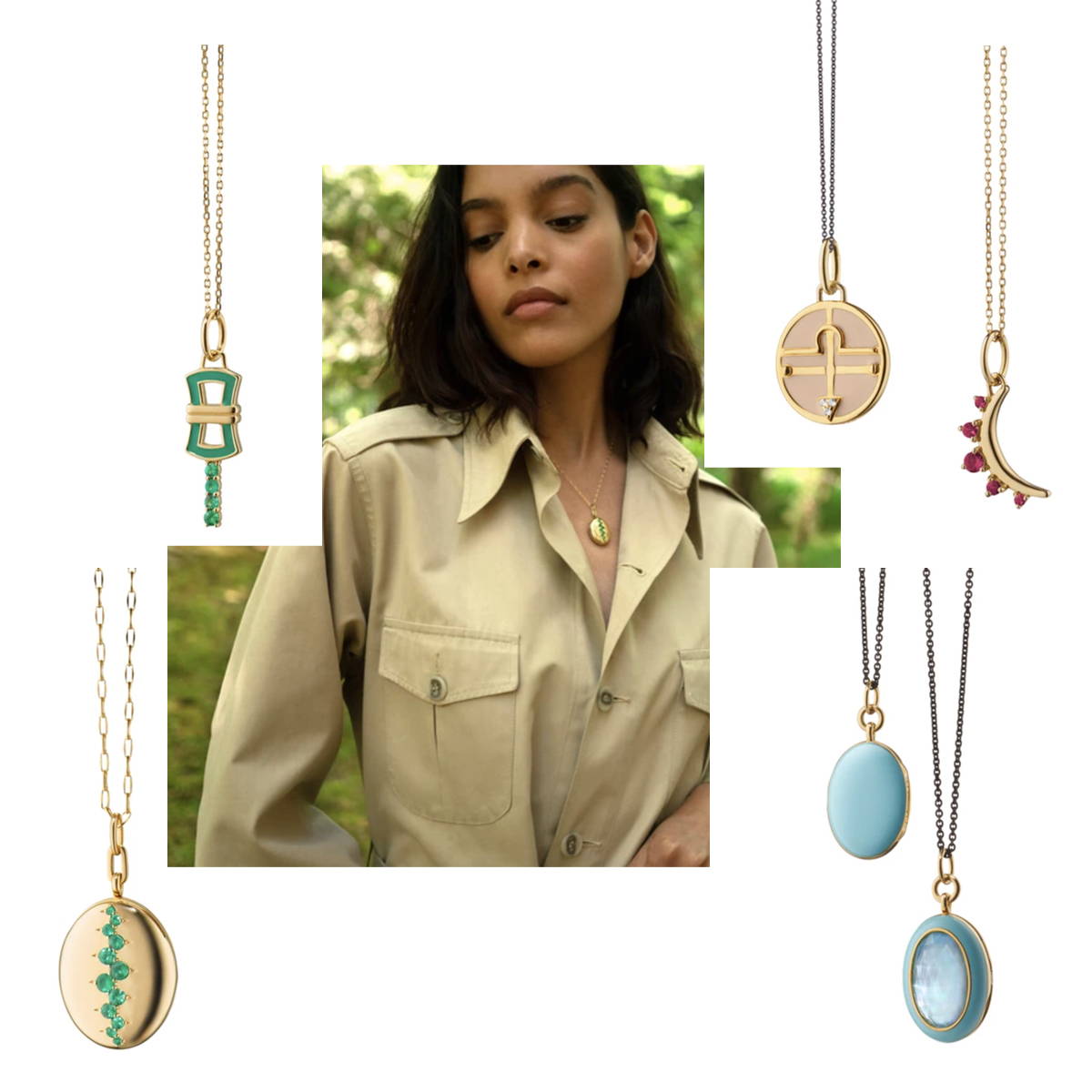 Whether you gravitate towards color or typically shy away from it, adding a colorful piece of jewelry to your wardrobe is the perfect pick-me-up to a neutral fall palette. We love experimenting with color in our jewelry, and it can really make a bold statement. From a colored stone locket to a bright green key charm and a birthstone moon necklace, there are so many ways to bring color into your everyday wardrobe.