Charm bracelets are one of our favorite ways to tell your stories, and we absolutely love putting them together in a wide variety of ways. Today we wanted to focus on some of the stand out silver charm bracelets we've come across. Whether you're mixing vintage and new charms, showcasing a single charm or combining silver and gold, there are so many ways to make your silver charm bracelet unique. Here are a few of our favorites...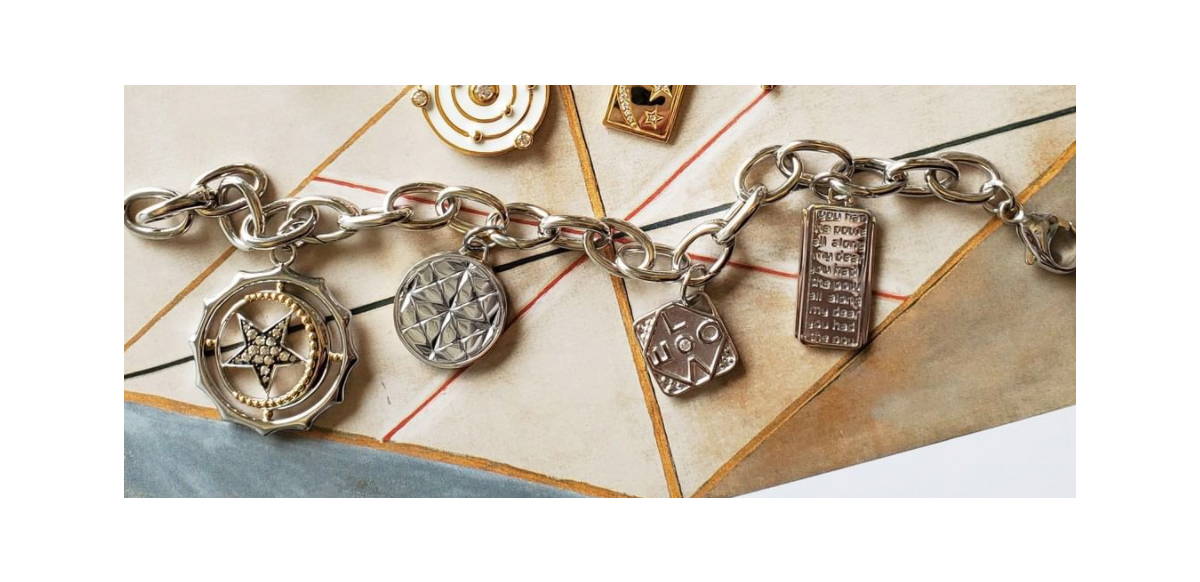 This classic silver charm bracelet features a lovely variety of quintessential charms: an inspiring medallion (our Dorothy medallion), a half locket, a love charm and a celestial charm. While all of these are new charms you can easily recreate this using your own personal charms. This kind of silver charm bracelet will never go out of style.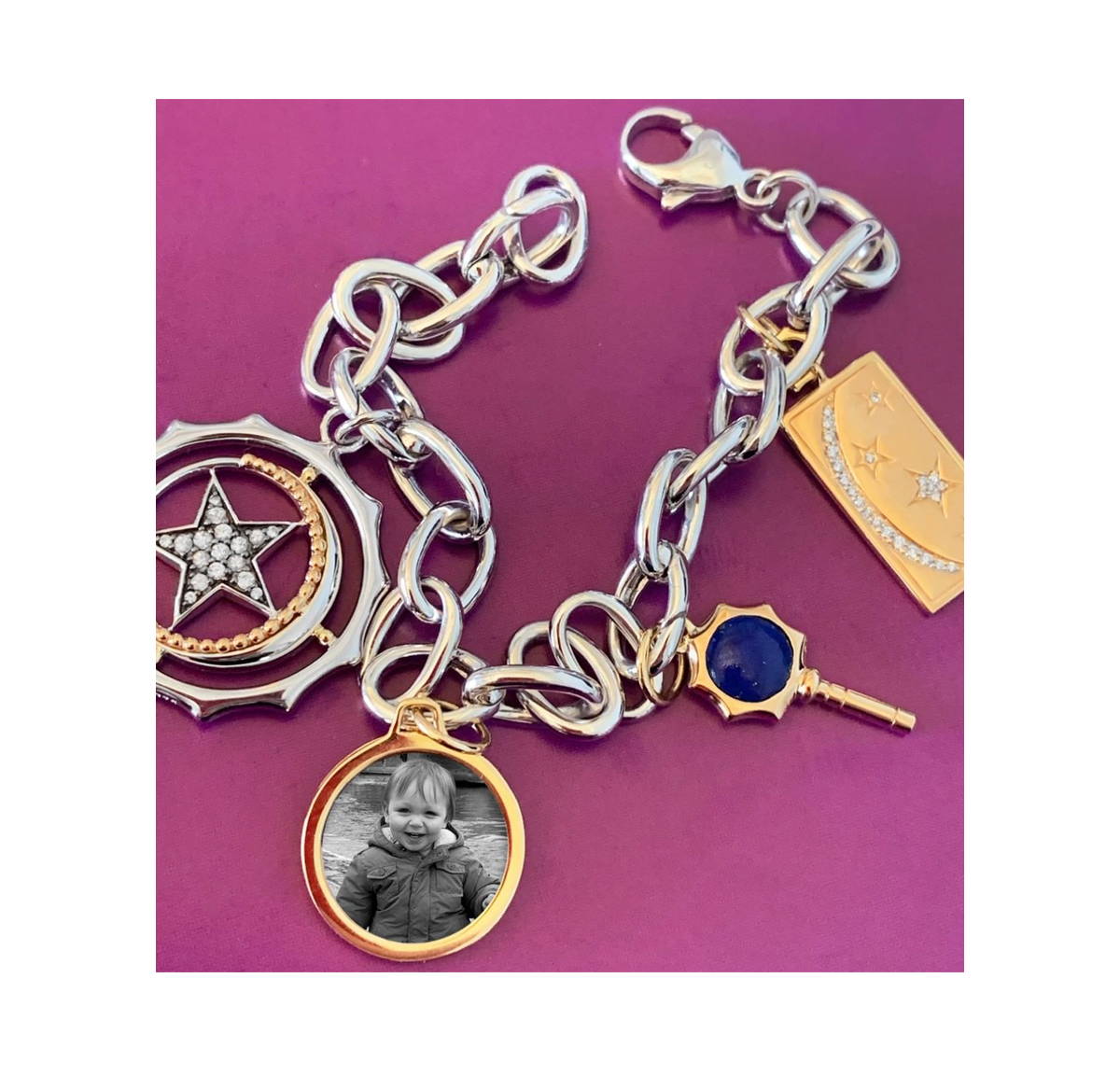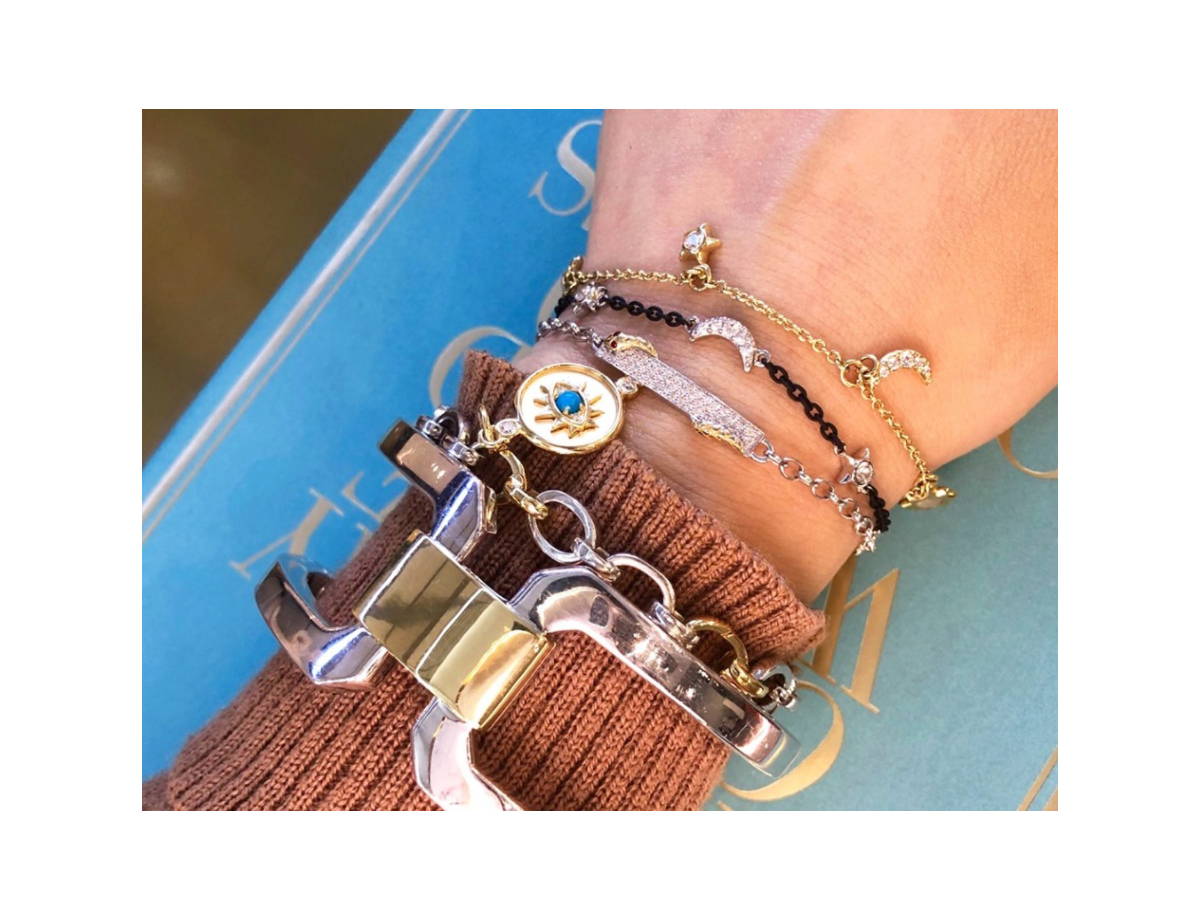 If you look closely, you'll spot the sterling silver charm bracelet that caught our eye in this photo. It features just one single charm: the evil eye charm. We love wearing one single charm on a chunky charm bracelet, especially one like the evil eye that is truly meaningful and will stand out.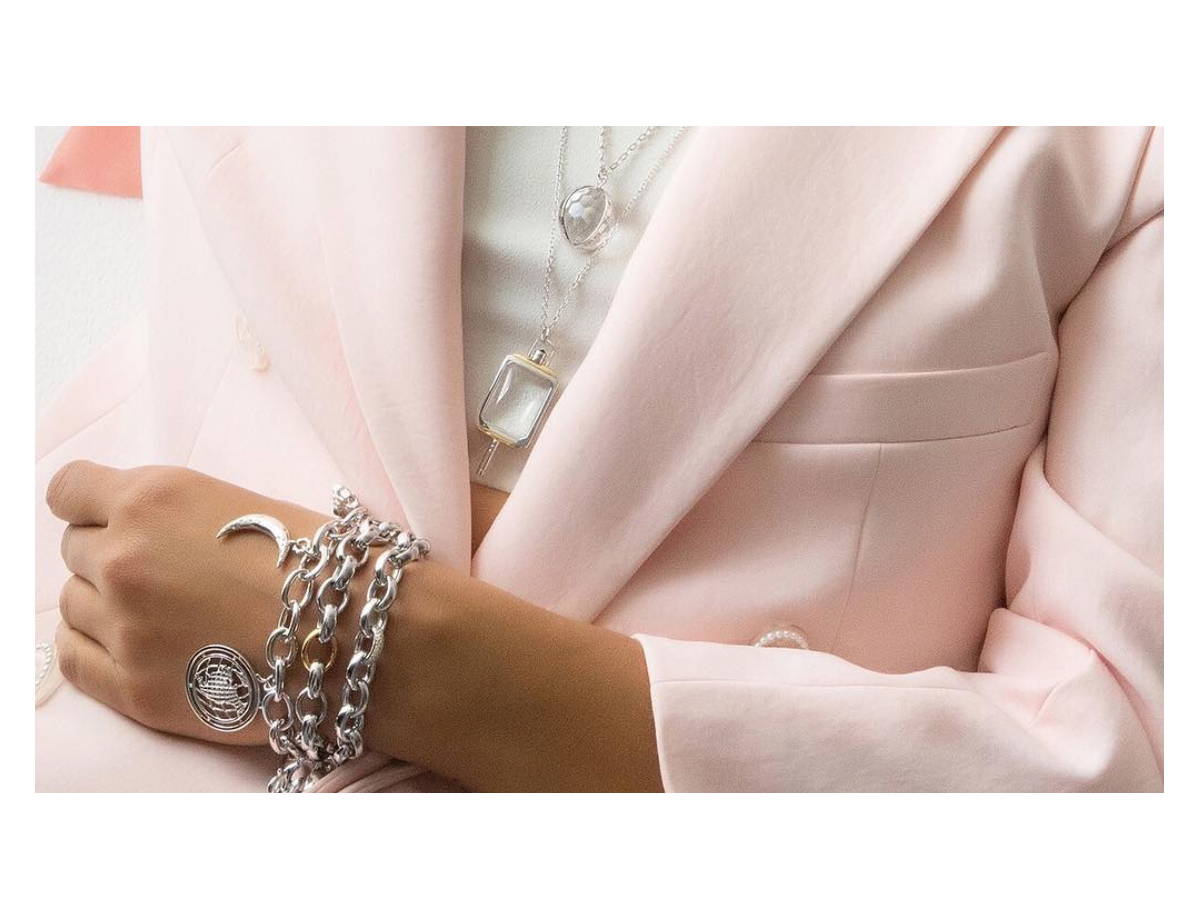 This sterling silver charm bracelet features one of our continent charms and our sterling silver moon charm, and evokes a sense of voyeurism. Travel charms and celestial charms are a wonderful way to create a special mood on your charm bracelet that will inspire you everyday.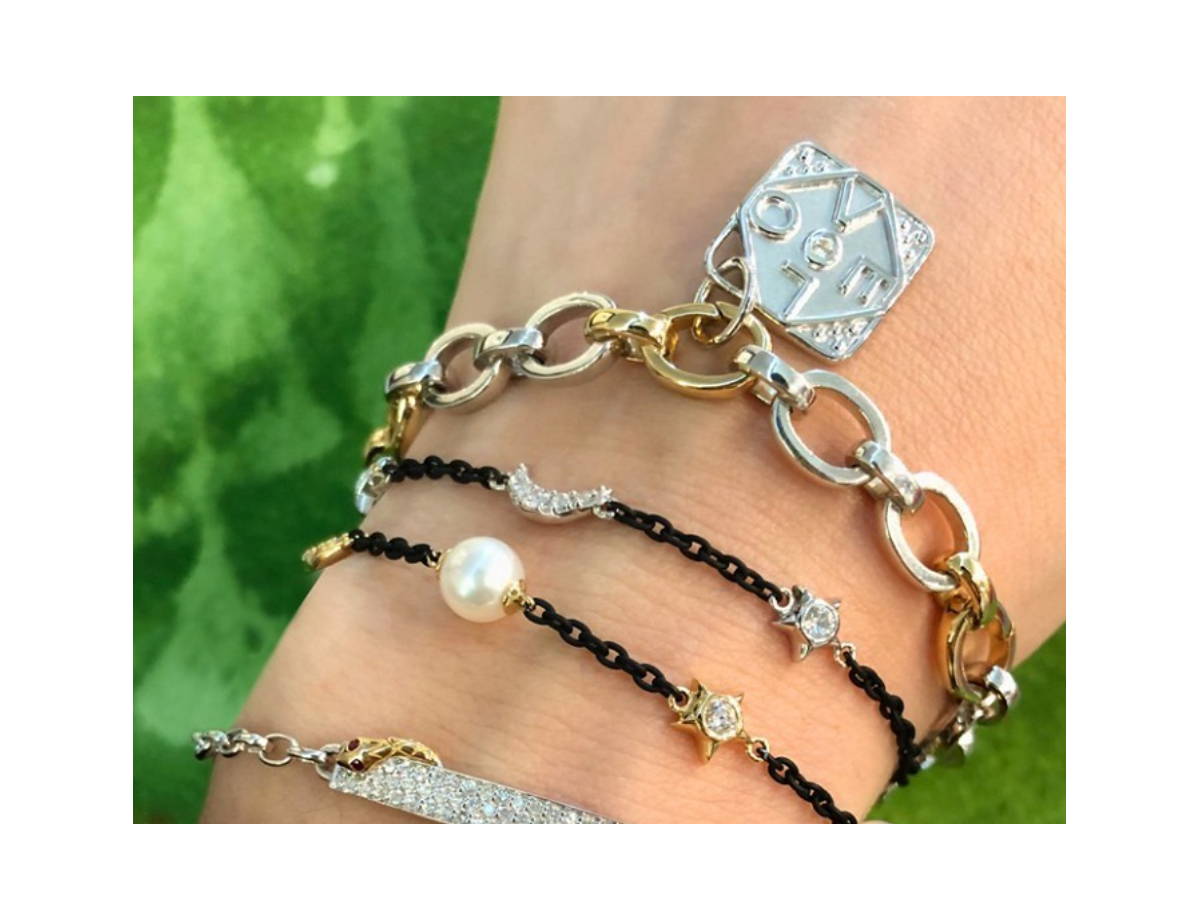 Another unique charm bracelet featuring just a single charm (a Love charm) on a chain that features both silver and gold links. This is a great way to showcase a love-themed charm given to you by a partner or loved one.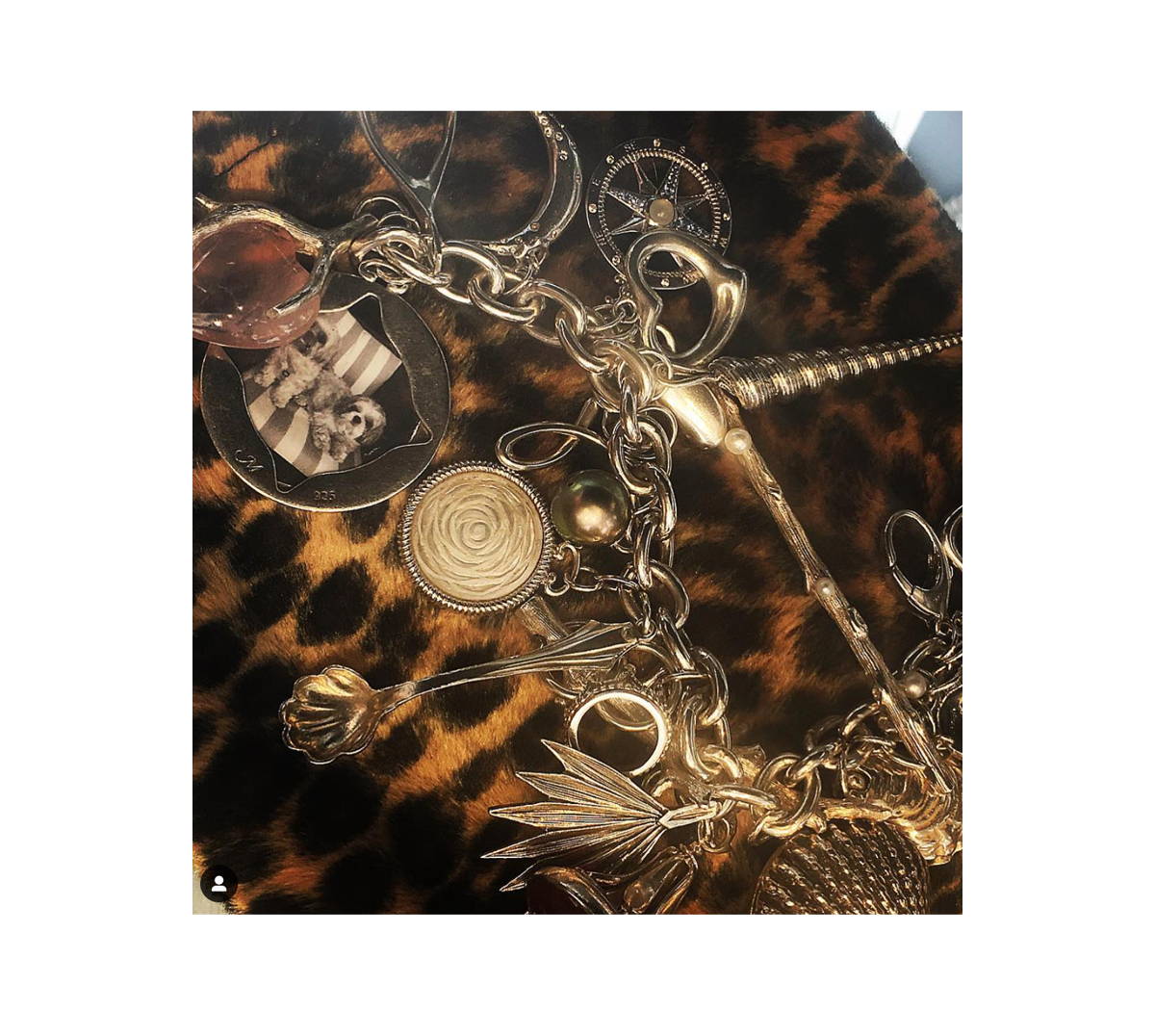 We absolutely loved this silver charm bracelet, which is a perfect example of how best to combine new and vintage charms. Monica's love of vintage was one of the thing that inspired our brand, so we love to see people mix our charms with their own. Mixing the two creates a charm bracelet that truly tells a story of your personal journey and will forever empower you.