You can't go wrong by gifting Mom a locket this Mother's Day, particularly a sterling silver locket necklace. These clean and beautiful pieces never go out of style. Here are some of our favorites...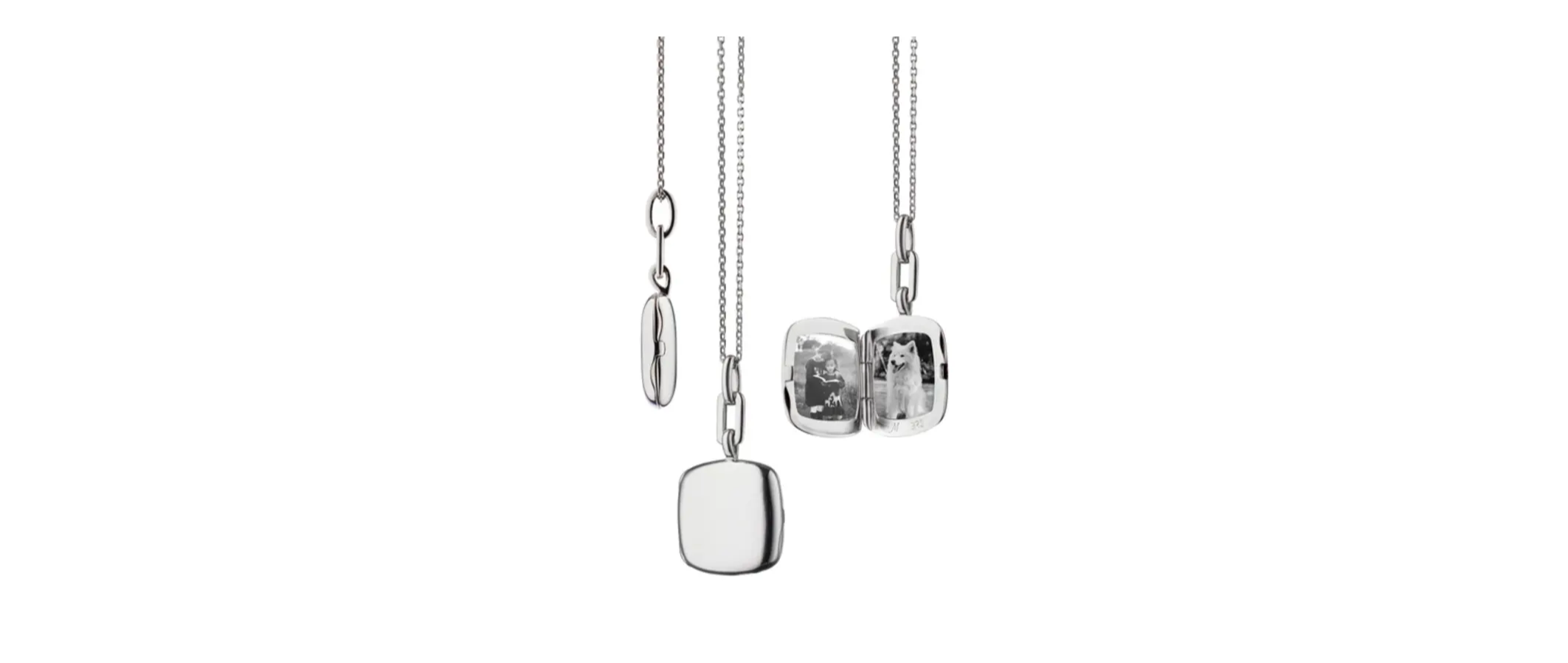 You can't go wrong with our slim classic Viv locket, especially for a Mom with young kids who is always on the go! Our slim lockets are so delicate and easy to wear she will never take it off.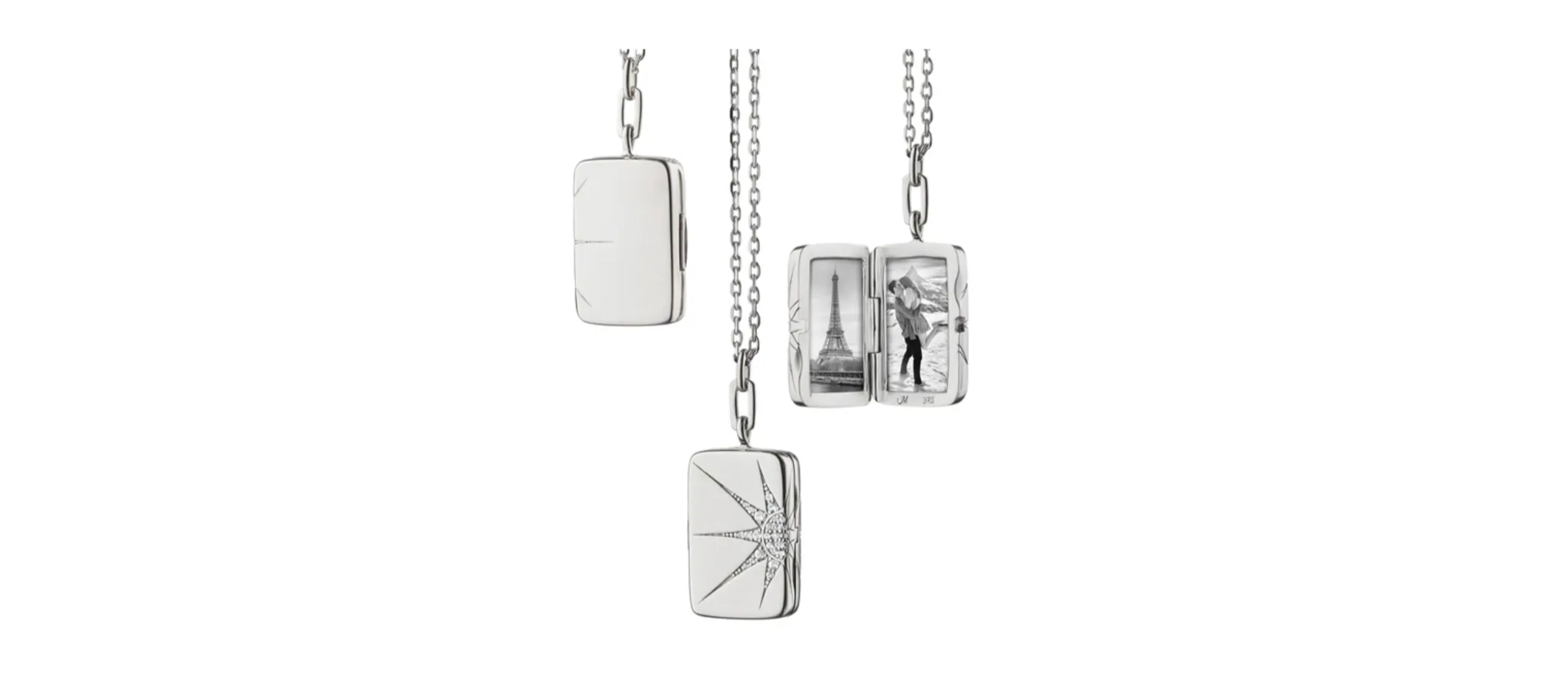 Our sun and star locket is perfect for the Mom who loves all things celestial. This dreamy piece adds a bit of sparkle to any jewelry wardrobe and allows Mom to keep her loved ones close. We love the rectangular shape - perfect for displaying photos of family and adventures.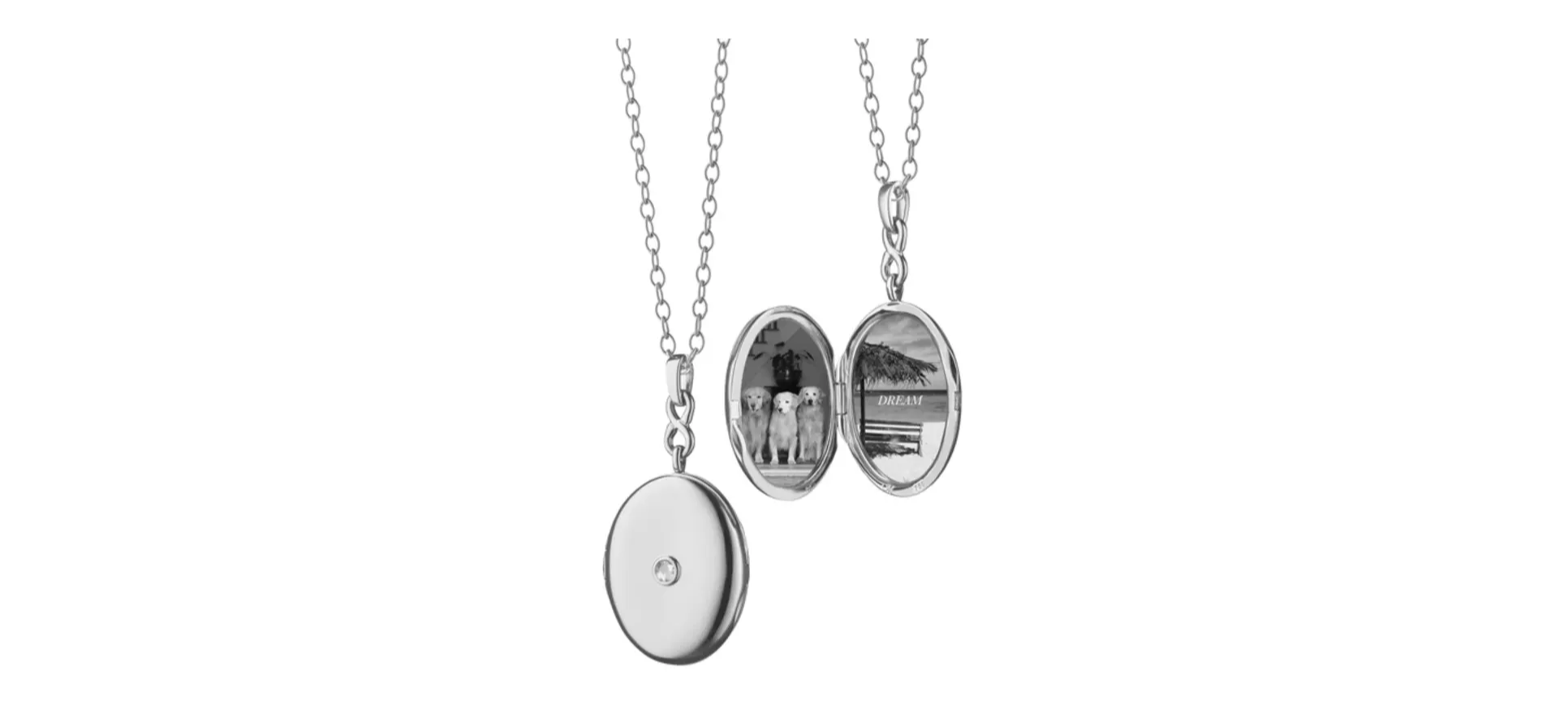 Infinity White Sapphire Locket Necklace
The infiinity locket is a classic piece that can be cherished for years to come and passed down for generations. This sterling silver locket necklace will never go out of style, and is perfect for pretty much any Mom.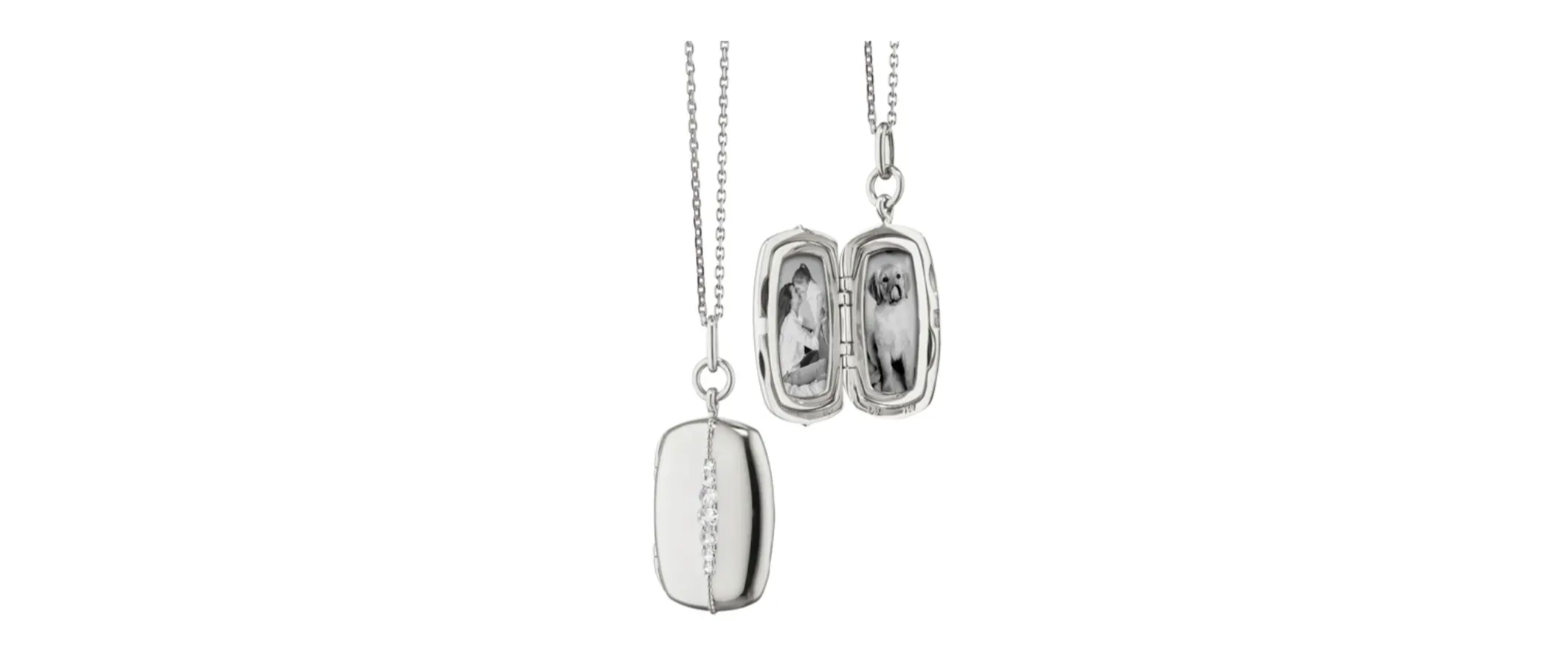 Slim Rectangle 'Kate' Locket Necklace
We love the shape of this slim locket, which is delicate and easy to wear but still makes a statement. It's a great gift for any Mom who likes a bit of sparkle.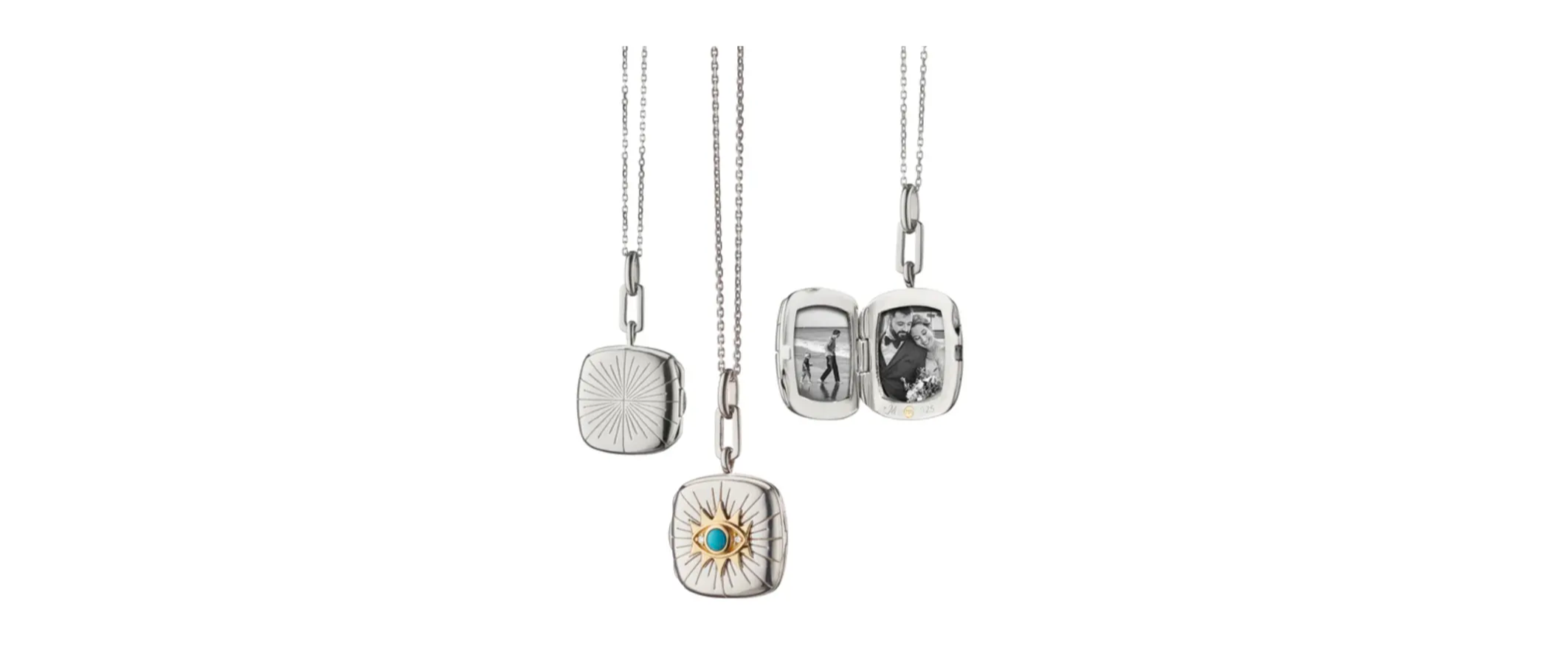 Our round stone locket is perfect for any Mom who likes a bit of whimsy and is drawn to vintage pieces. It evokes pieces from the early 20th century and is inspired by lockets Monica used to find at flea markets during her travels.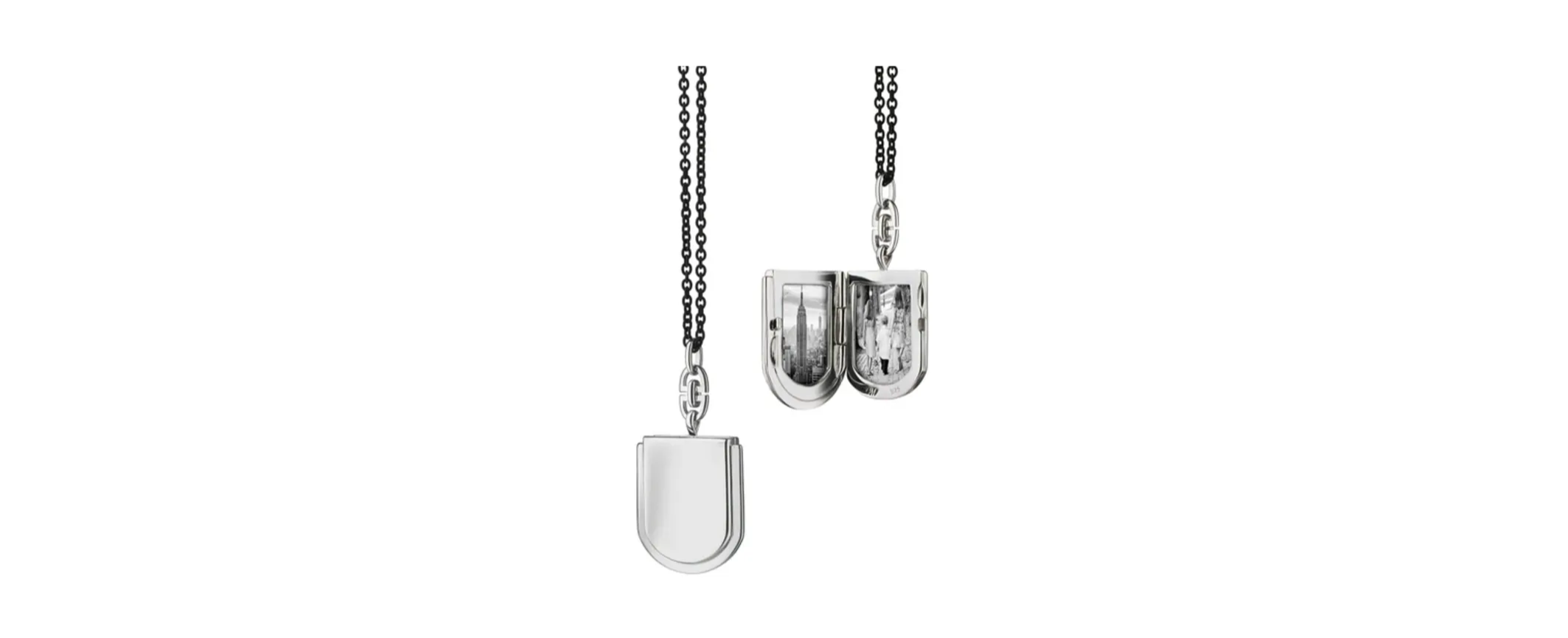 We love the unique style of this horseshoe locket necklace. It's perfect for the stylish Mom who likes something a bit more unique. The black steel chain adds a little bit of an edge, making it a real head turner.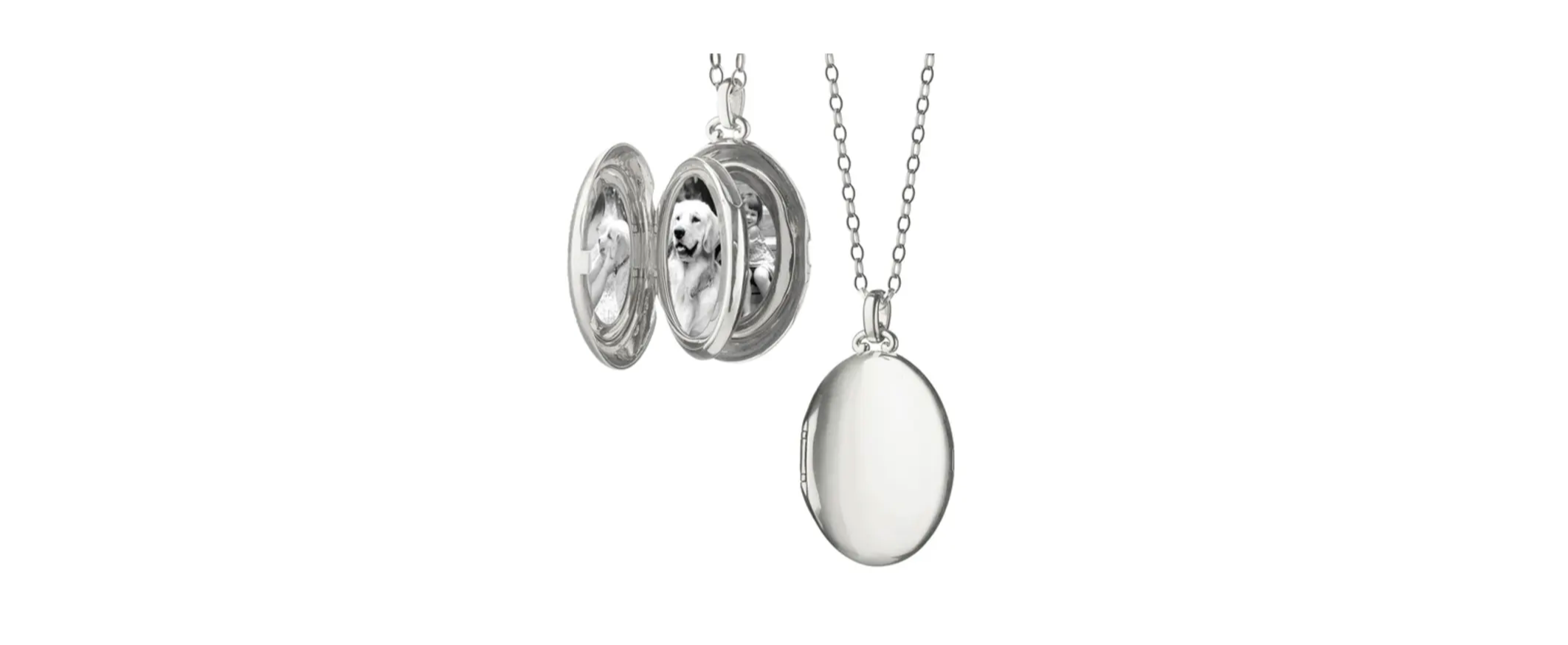 The four image locket is one of our favorite gifts for Mother's Day, especially for the Mom with a large family. We love that it reads like a storybook and really gives Mom plenty of space to showcase her children, grandchildren, adventures...whatever she feels passionately about!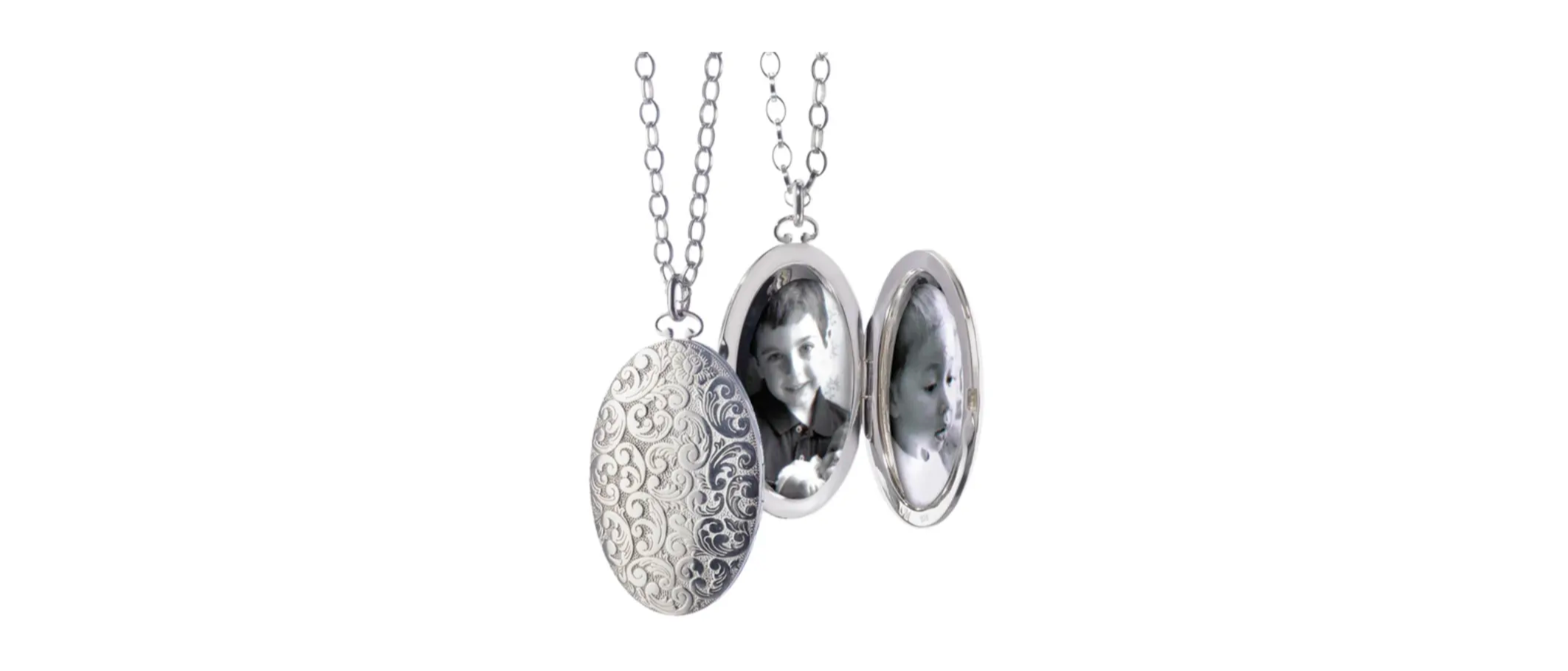 This floral design was one of the first in our collection, and has remained a classic since we launched our brand. This large piece really makes a statement and is perfect for any Mom who likes to wear bigger jewelry.

Two Tone Round Buckle Half Locket
We love this half locket - it's perfect for the modern Mom. The clean and cool design makes it a must-have for any stylish Mom who is looking for a unique piece for her jewelry collection.