We're thrilled to announce the revamp of our longstanding shop-in-shop at Bergdorf Goodman!
Monica, along with the talented visual group at Bergdorf Goodman, created a new and improved – and, if we do say so ourselves, even more beautiful – Monica Rich Kosann shop on the 7th floor in our existing space.
First and foremost, we added our brand's most exciting tech feature, The Locket Bar. Now, purchasing a locket in our shop is an even more unique and personalized experienced. When our customers purchase their lockets, they can immediately fill them with images of loved ones, favorite places, pets, you name it – right from their phones. Our tech saavy platform allows you to send these images directly into your locket before you leave the store – and in turn leave with it filled. We're certainly guilty of walking around with stock images in our lockets for far too long, and we're proud to say that our Locket Bar has changed that. It is so exciting for us to share this experience with our customers right there in the shop, and help them tell their stories before they complete their shopping journey.
Additionally, we've also created two shadow boxes against the back walls that are worthy of 5th avenue windows (if you've seen the BG holiday windows, you know this is no easy feat) highlighting some of Monica's special one-of-a-kind pieces. We also added some amazing and colorful watercolor wallpaper to make the space pop.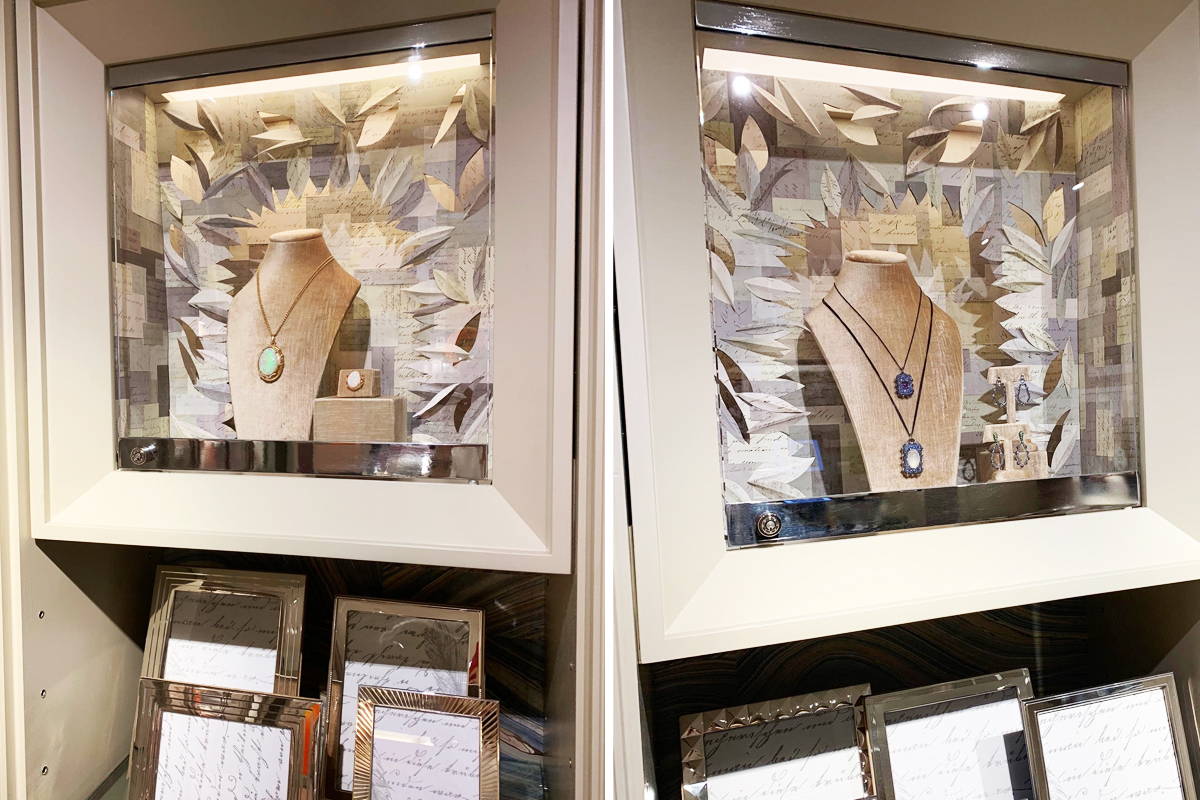 Another feature we are particularly excited about is our new and improved gallery wall, which now - alongside Monica's photography - also includes celebrity photographs by her daughter, Danielle Kosann from the archives of popular lifestyle site The New Potato (the site founded by Monica's daughters, Danielle and Laura). These large color photos are for sale - and have already been selling out quickly. The photos celebrate women, and a portion of proceeds will go to WIN (Women In Need).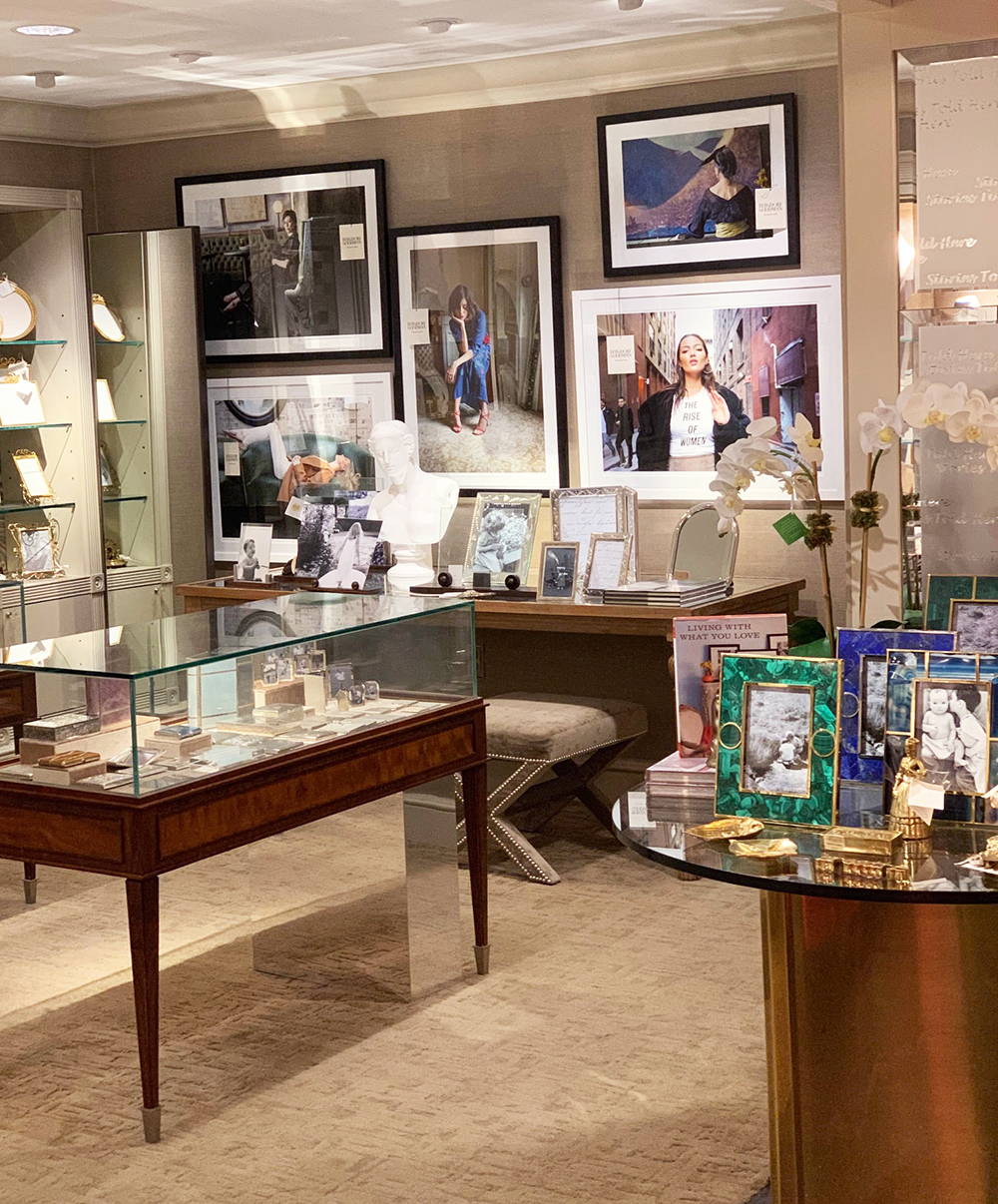 We can't wait to share our updated shop with you!