In a world where we exchange quick emails, texts and social media posts at an astounding rate, it's nice to hark back to a time when friends exchanged rings with inscriptions as a way to connect and express themselves. These rings date back to the 15th Century and are called Poesy rings. We have always wished Poesy rings were a current way of trading information in a world inundated with information. Not only have we explored the Poesy ring in the past, but now we are making them even more modern than before. This time we've created a colorful and ever-evolving collection of Poesy stackable rings that you can mix and match to tell your story.
With the launch of our newest stackable rings collection, you won't be telling your story with just one Poesy ring: This is the Poesy Stackable Collection, where you stack, mix and match different rings to highlight the unicorn that is you. Each stacking ring is engraved with a single word, that either alone or together can tell a unique story about who you are. Warning: Once you start stacking these, you will not want to stop.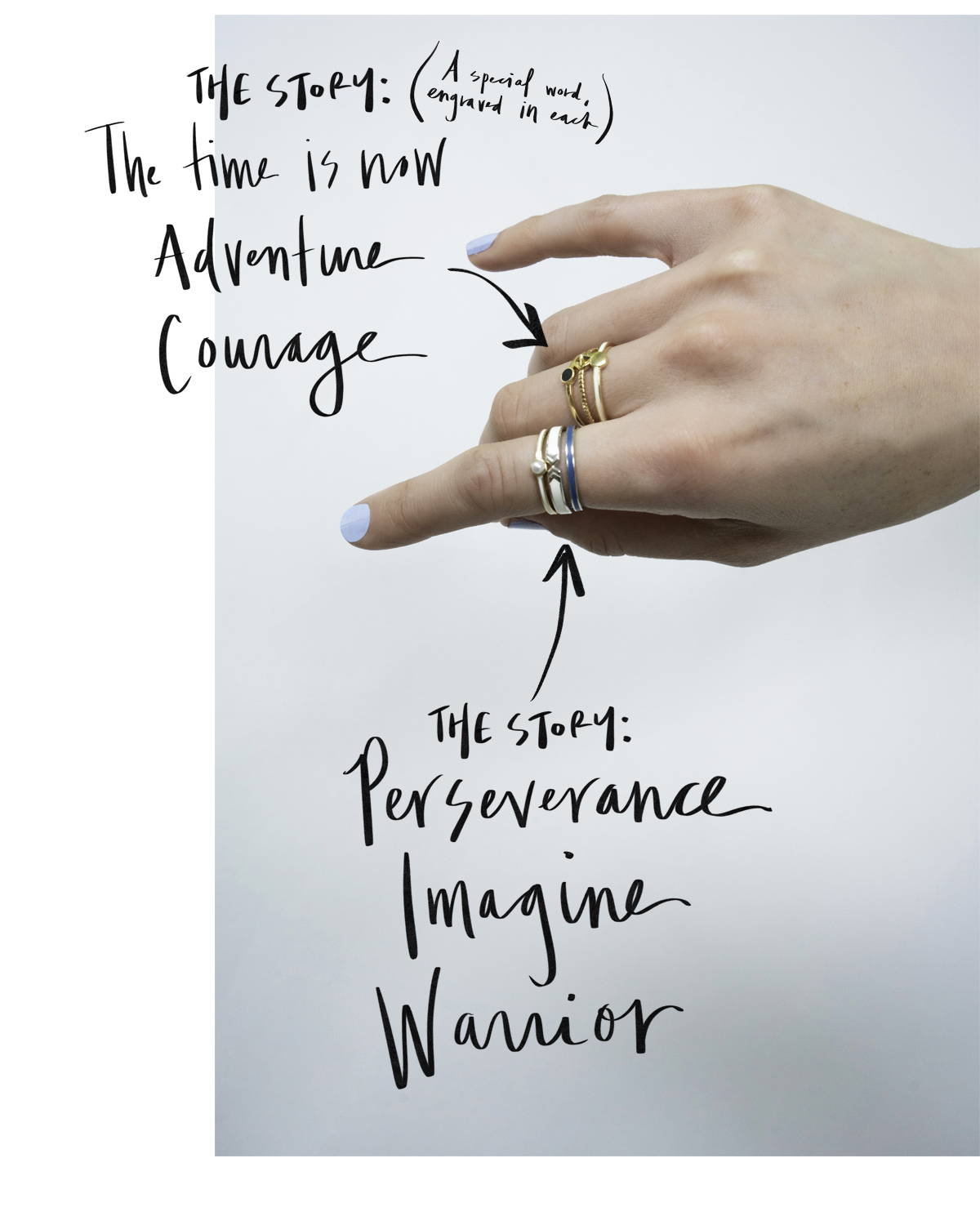 As you stack these stacking rings you'll find you can literally wear your story in the form of layers upon layers of rings. Women are multi-layered, we don't just have one shade but many. So why shouldn't our jewelry reflect that? When it comes to this collection, you can trust us when we say: More is more. Go big, and don't be shy to. Anyway, it's hard to pick a favorite with so many possibilities, from "luck," to "perseverance," to "the time is now," to "queen bee" (the perfect bee stackable ring). The list goes on and on. These rings come in a variety of candy colored hues and styles - silver stacking rings, gold stacking rings, rose gold stacking rings, pearl stackable rings, and many more. And don't be afraid to mix our gold stackable rings with our silver stackable rings...the sky is truly the limit.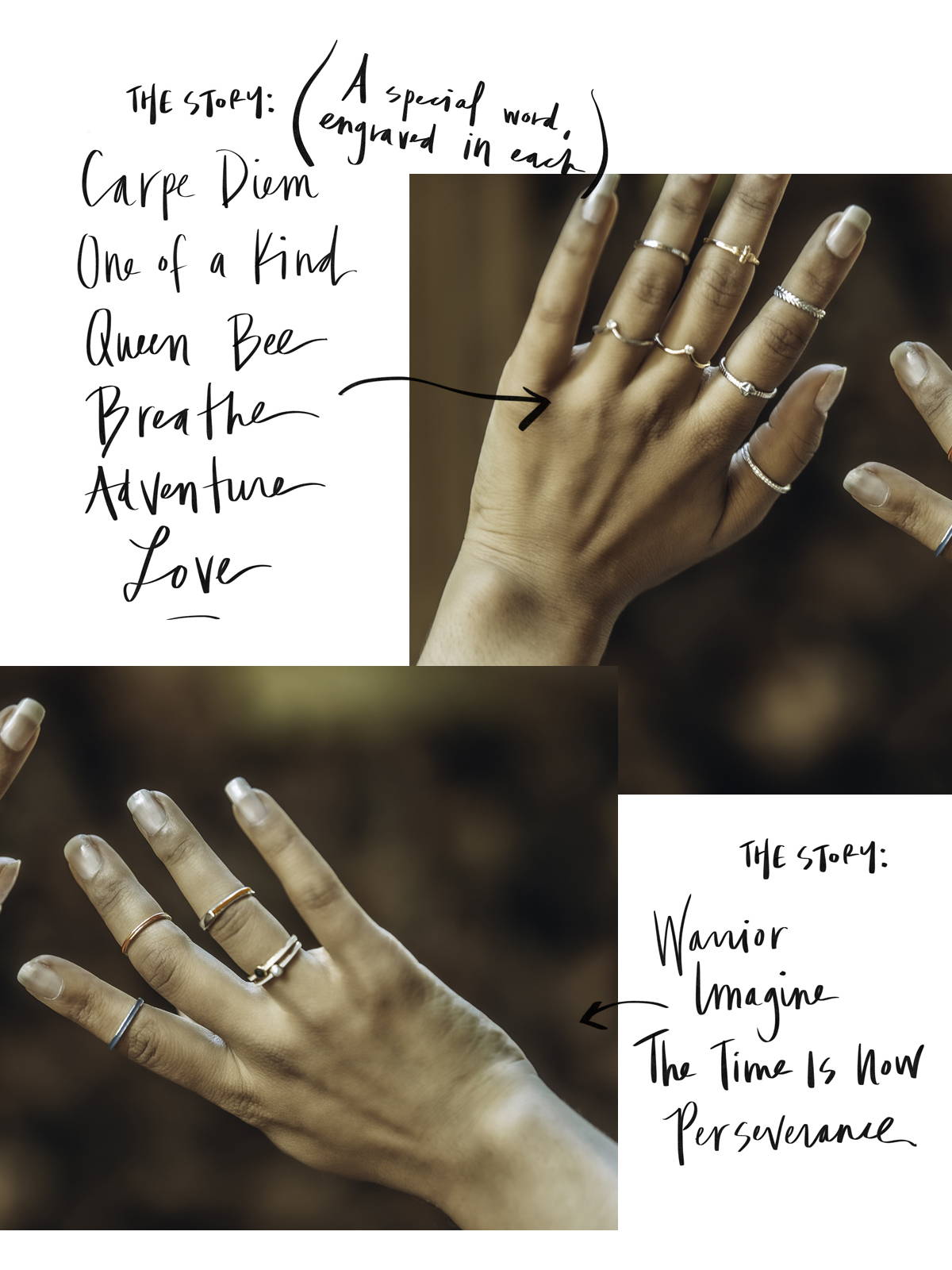 Whether you stack these rings to reflect your daily mood, or gradually add them to your fingers over time to tell a longer story, the Poesy Stackable Collection is our way of transporting back to a more meaningful means of self-expression. By doing this, we are creating pieces that will empower you, inspire you and make you stronger. What story will you tell?