What better way to show someone you care than with personalization of some kind? A gift is so much more meaningful when it shows that you put careful thought and attention into making it feel special for the recipient. Personalizing a gift - particularly when it comes to personalized jewelry - is the perfect way to make someone feel like you purchased something just for them. One way we love to do this is with birthstones. A personalized birthstone necklace is an easy way to make a big impact with your gift - especially for someones birthday, when their birth month takes center stage. While we share birthstones with anyone born in the same month as us, they are still a wonderful way to express our individuality and tell our personal stories. Here, we share a little bit more about our birthstone necklaces and why they make such a lovely gift for any woman.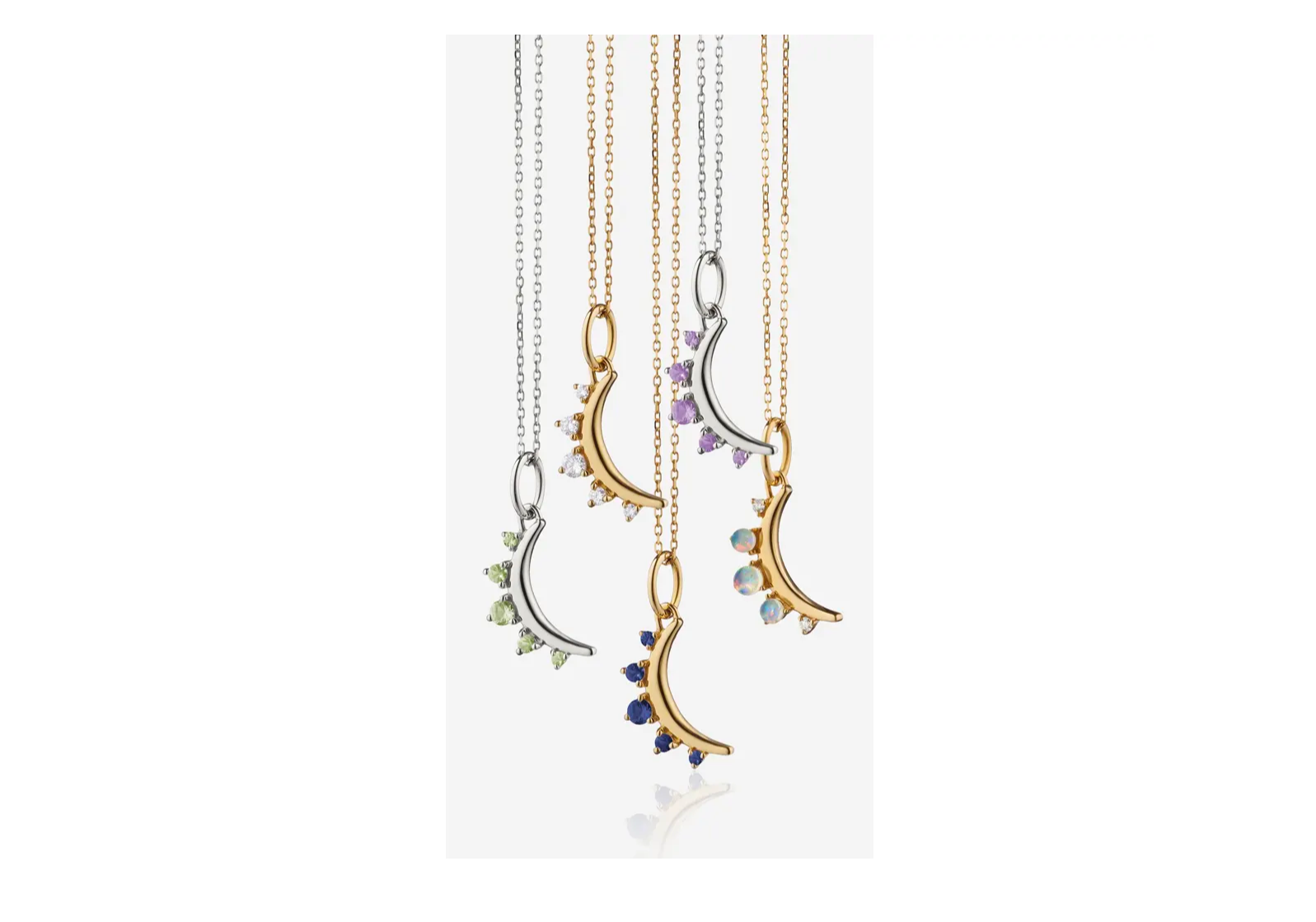 Our 'moon' birthstone necklaces were inspired by the idea that we are all born under the same moon, but each delicate moon charm is adorned with the personal birthstones for each month. The above birthstone necklaces feature the October birthstone (opal), September birthstone (Sapphire), April birthstone (Diamond), February Birthstone (Amethyst), and August Birthstone (Peridot). Birthstones are not only uniquely personal, but a colorful addition to anyones jewelry wardrobe. They also make an easy personalized gift, as you don't have to worry about getting something engraved or monogrammed. While we love any element of personalization including engravings, this is a way to personalize your gift without having to wait extra time or jump through any extra hoops.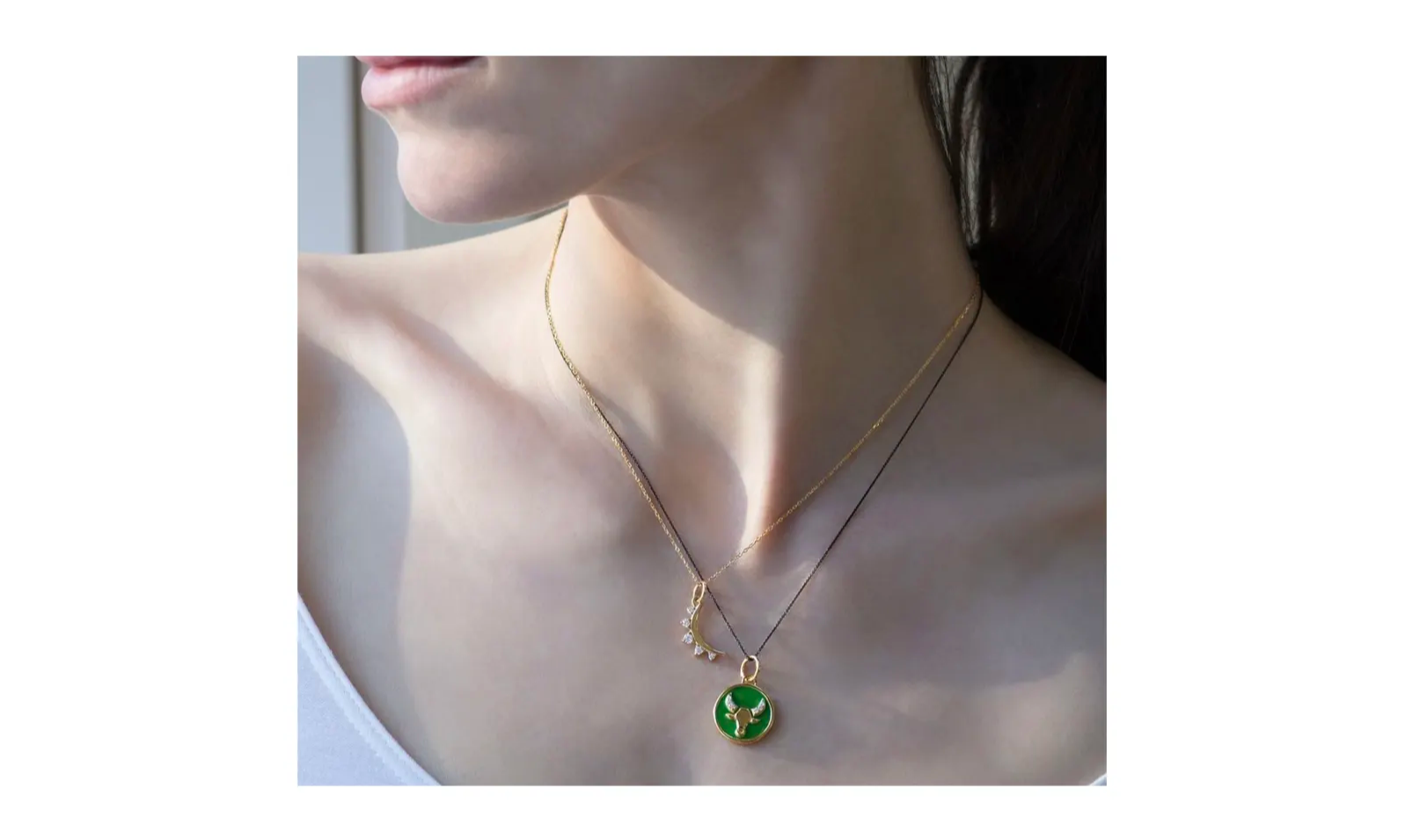 There are so many inspiring ways to wear birthstone necklaces, and combining them with other charms that mean something is one of our favorites. Show someone you care by gifting them a birthstone necklace that can be mixed and matched with other meaningful pieces in their wardrobe. Birthstone necklaces are also the perfect gift for any woman who loves astrology, as they allow her to tell that part of her story with her jewelry. In the photo above, the woman is wearing her birthstone (April, diamond) with a Taurus horoscope charm, to further express this personal aspect of her life.
One more way to personalize birthstone necklaces is to gift someone multiple necklaces - even over time! Give a mother her own birthstone, followed by the birthstones of her children for a meaningful and beautiful gift that will not only be incredibly special to her but also look wonderful layered together to tell a very personal story. Or give your partner or spouse you birthstone along with her own, so that she can wear them together and think of you.
There are so many ways to get creative with personal jewelry, and birthstone necklaces are definitely one of our favorites!