We recently added these show stopping star necklaces to our Sun Moon and Stars collection, and we love the way they stand out and truly make a statement. The star is an eternally classic motif that we can't get enough of. Here are some star necklaces you'll love, that will empower and inspire you each day...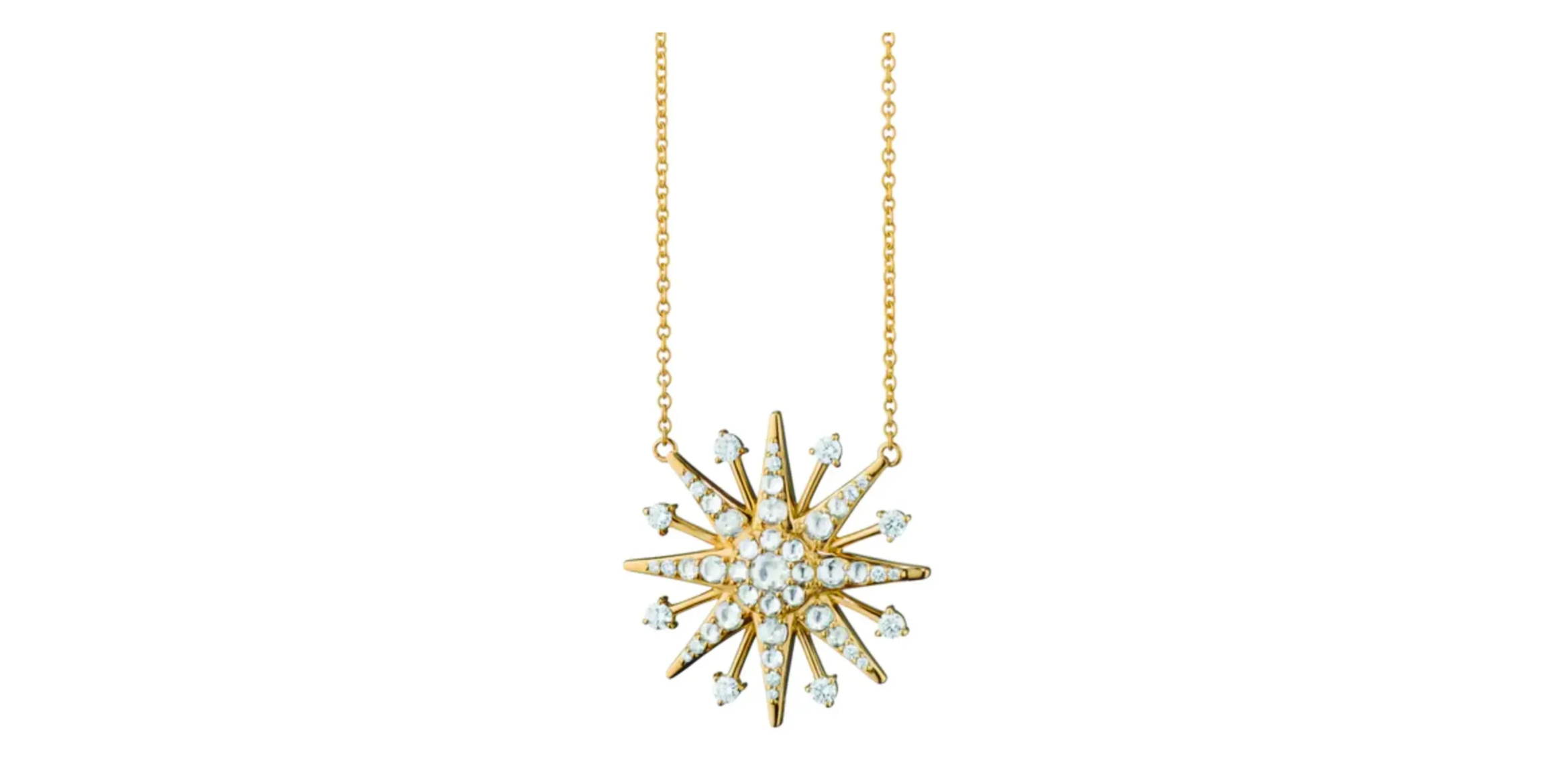 Our 18K Yellow Gold Star Necklace with diamonds is a true statement piece. It's the kind of necklace that truly makes an impact in your jewelry wardrobe, and can be passed down for generations to come.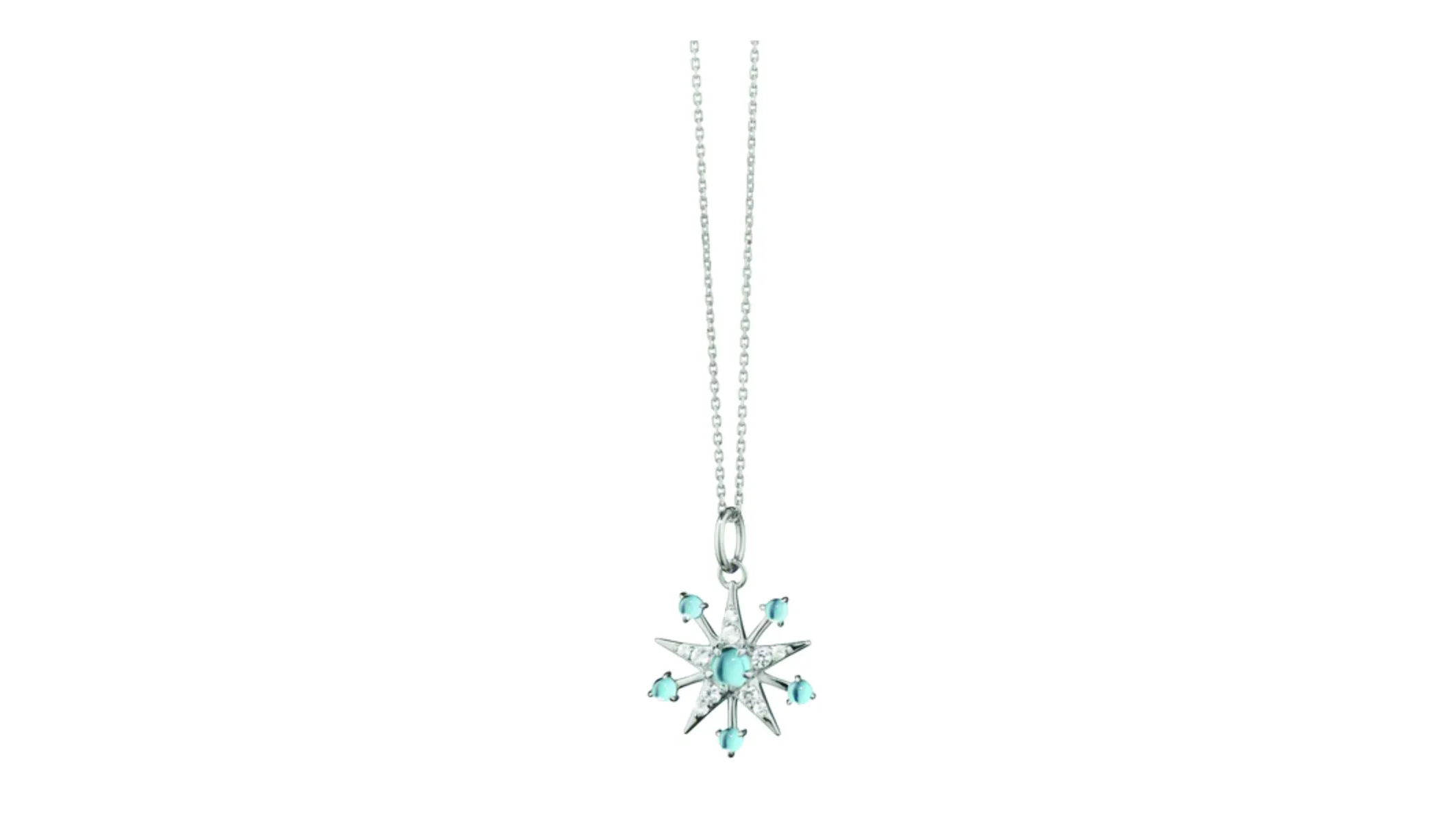 Petite Sapphire and Blue Topaz Star Necklace
This petite sapphire and blue topaz necklace reminds us of the water. It's a beautiful piece to wear with a cozy knit in the winter or a crisp white blouse in the spring and summer. We love the way the blue topaz adds just the right amount of color to this star necklace.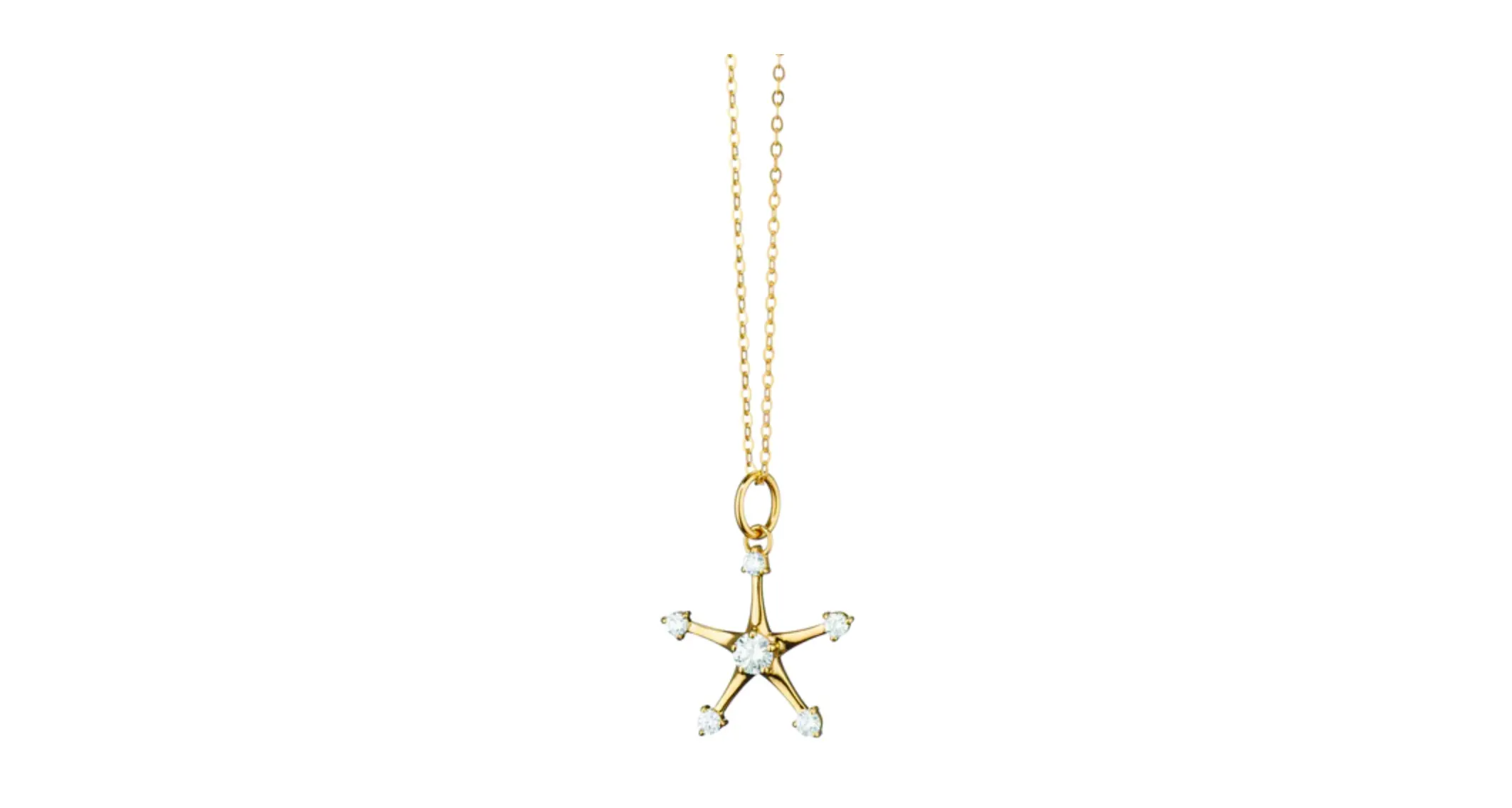 Petite Gold and Diamond Star Necklace
Our 18K Yellow Gold Star Necklace with diamonds is the most classic rendition of the star necklace. This star charm necklace will never go out of style; wear it with absolutely anything, day or night.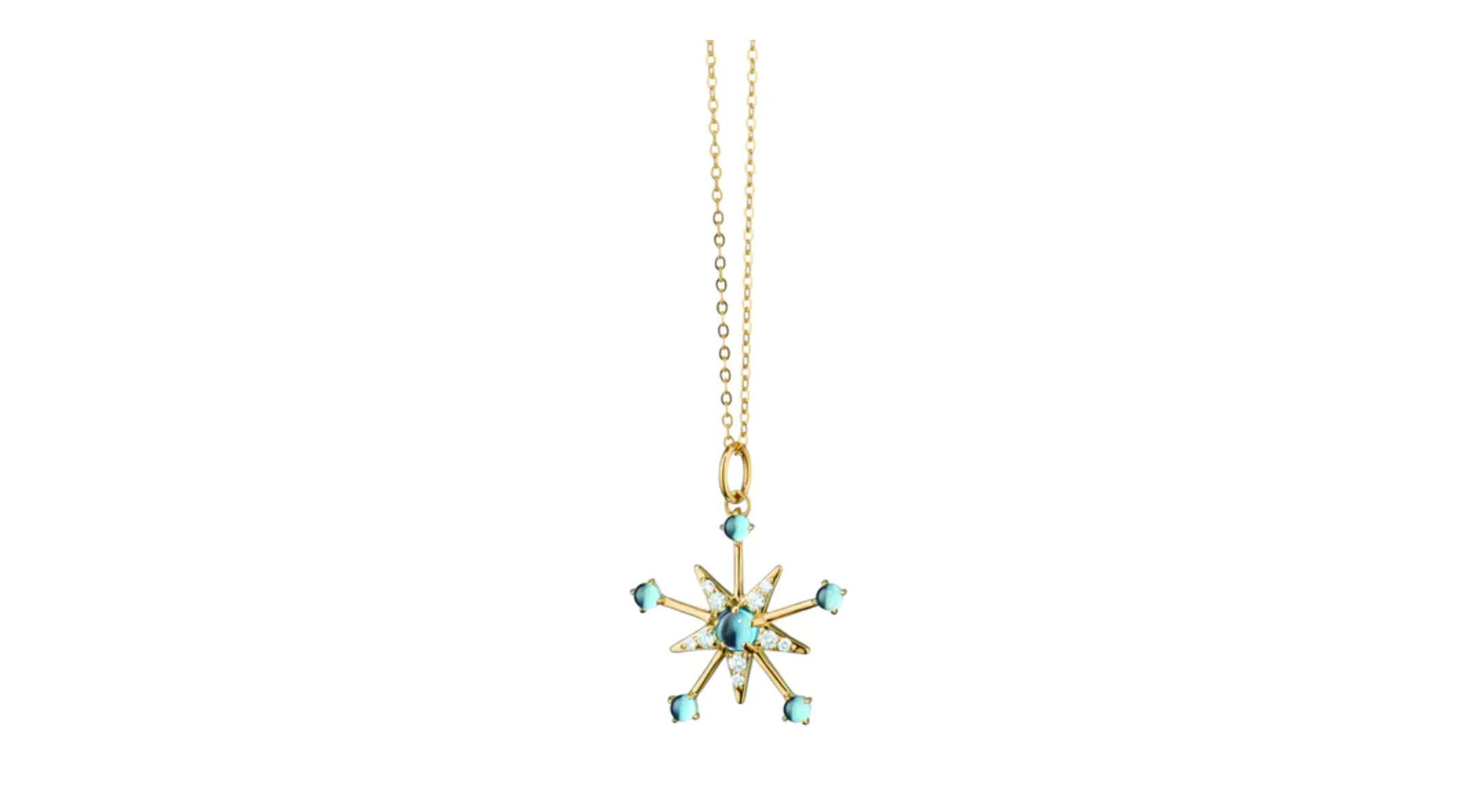 Aquamarine cabochons add touch of color to this clean and streamline star necklace, which is perfect for the woman who likes simple pieces with a little something extra.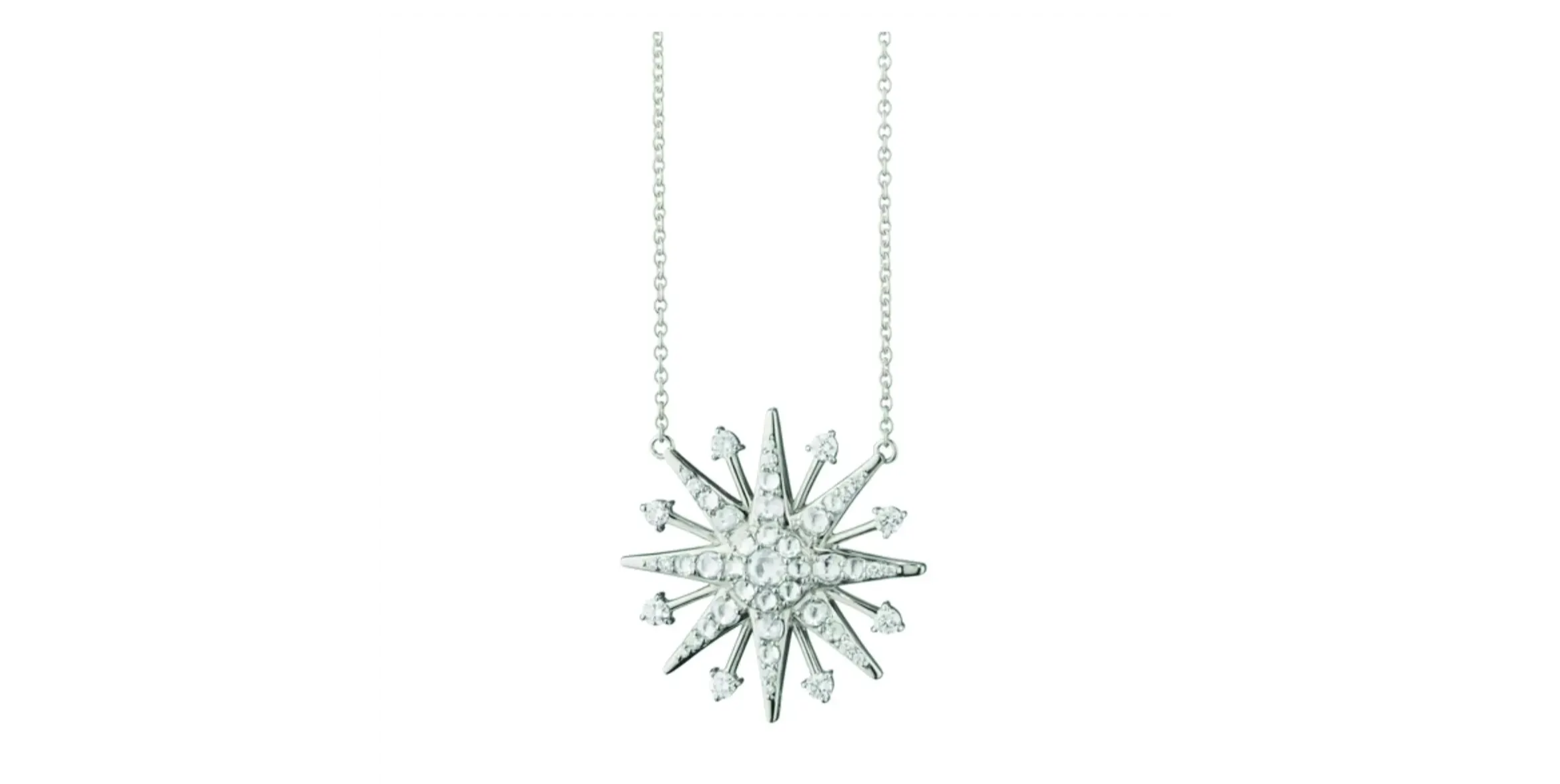 Our Sterling Silver Star Necklace is covered in white sapphires and reminds us of the perfect snowflake! It's a beautiful piece to elevate any look.