More so than clothing it's often jewelry that is handed down, given as a token of love or relationships and worn by a woman her entire lifetime no matter her age. And nothing stops us quite in our tracks like a woman in amazing jewelry. It's not layers of bling that automatically impress, but the way she puts the pieces together, and of course the story behind them. Today's installment of Street Style features a production assistant with an enviable collections of silver bangles.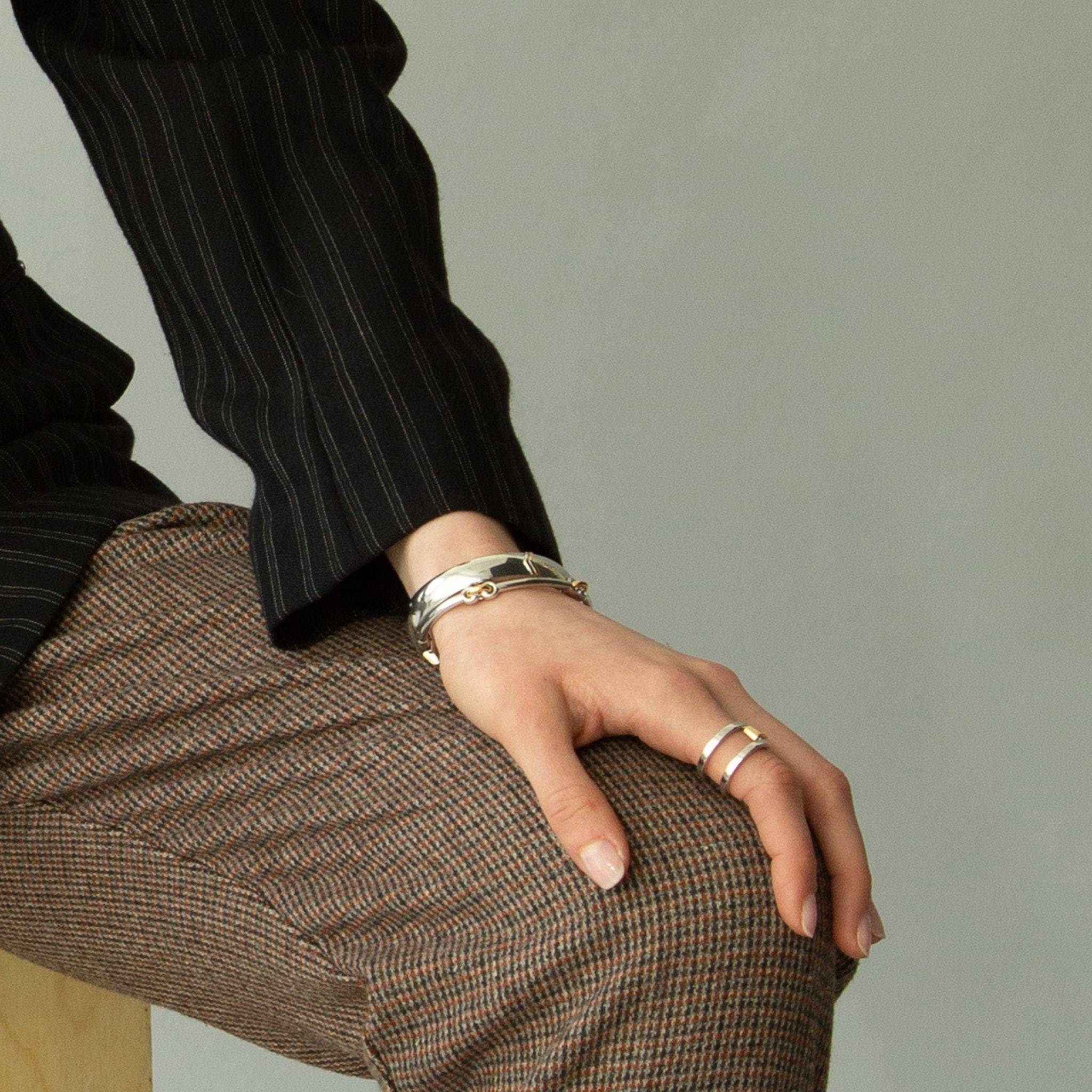 Who: Laura, Production Assistant
Where: 22nd & 5th
What: Four silver bangles, purchased on the streets of Thailand, are paired with a silver charm bracelet "stolen from my mom's jewelry box." The charm on the bracelet is an antique Libra coin. She is also wearing a vintage tassel necklace purchased at Doyle & Doyle in New York, which goes nicely with our more delicate Carpe Diem Necklace. We love how the simple outfit - an Alexander Wang white t-shirt and Theyskens Theory blazer - allows the jewelry to be the focal point.