The summer is in full swing, and what better excuse to treat ourselves and those closest to us with some new luxury jewelry designs.
If your calendar is filling up with friends' graduations, family birthdays, weddings, or just special nights out, you may be considering the perfect gift for your loved ones.
A piece of fine jewelry makes for an excellent gift: It shows thought and care, it's enduring, and it's personal.
That said, buying luxury jewelry as a gift can be filled with choices, so how do you decide what to choose for your looming summer occasion?
Whether you're buying for your maid of honor, your best friend's graduation, or as a farewell to a sibling as they set off around the world, we've rounded up some top jewelry looks that'll complete every summer style.    
Graduation day
The summer season is full of graduations, and when buying a gift for a graduate, you can't go wrong with personalized jewelry. Graduation day is a momentous event for any young person, so a luxury piece of inscribed jewelry is the perfect way to mark the occasion.
Personalized initial charm necklaces are a beautifully understated gift for a graduate who's either already collecting charms or would love an introduction.  
Personalized lockets are another option. Slim lockets are a truly special gift because not only are they sleek and stylish, but they never go out of fashion. Plus, opting for a quality locket, means it has been built to last. You have the option to leave it empty so your giftee can fill it with something that means something to them. Alternatively, make your gift more meaningful by filling it yourself using our Locket Bar.
Finally, if a ring is what you're looking for, choose a poesy stackable ring (a big trend this summer) with an affirmation already inscribed. "Carpe Diem," "Invincible," or "The World Is Your Oyster" are all excellent choices for a graduation gift.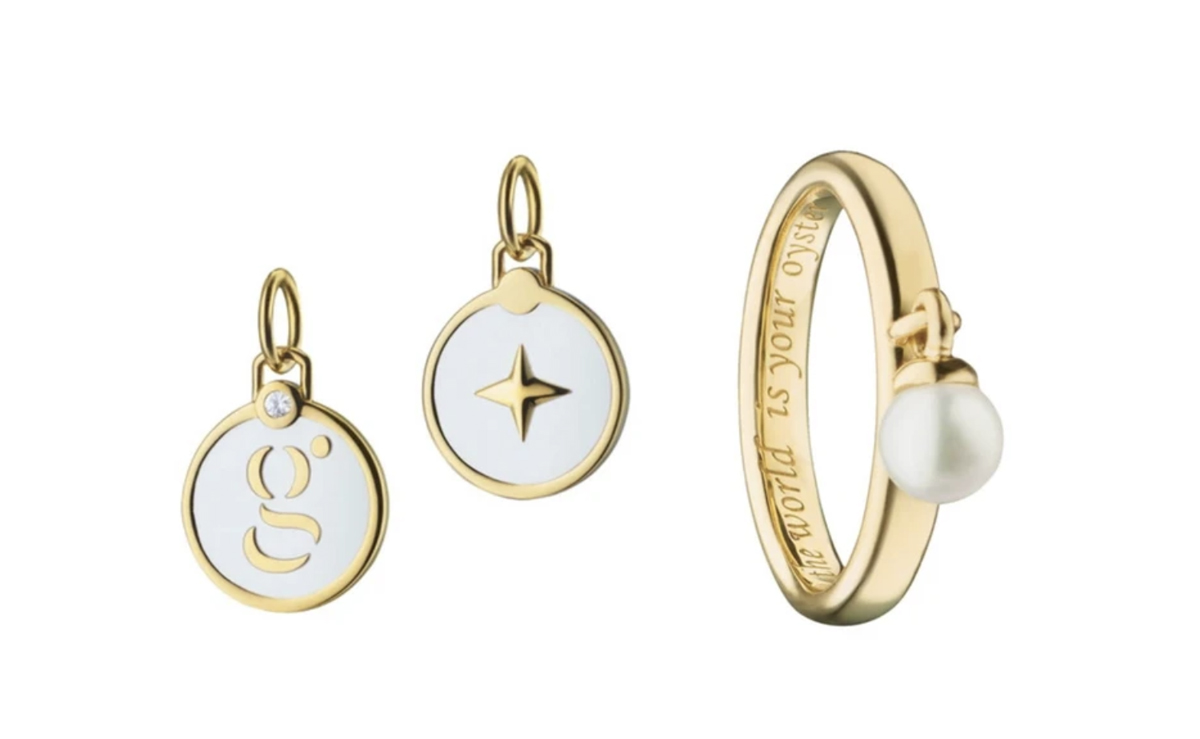 Bridal party gifts
Are you looking for a gift for your bride-to-be friend? Or perhaps you're the bride and you're looking for something extra special to gift your bridesmaids?  
A wedding day - whether your own or that of a friend - is an extra-special occasion. It calls for luxury. It's first worth considering whether you intend for the recipient to wear the jewelry on the wedding day, in which case you'll need to make sure it both ties in with the gown, and that she's open to it becoming part of her look.
For the bride, a pendant necklace like our "Apollo" Bow and Arrow Charm with Diamonds, or the Sun, Moon and Stars Medallion with Diamonds make for beautiful keepsakes to remember her special day.
For jewelry for her to wear on the day, a beautiful pair of drop earrings, like our gold and rock crystal style where we've cut the stones like old vintage diamonds would match any number of elegant wedding gowns.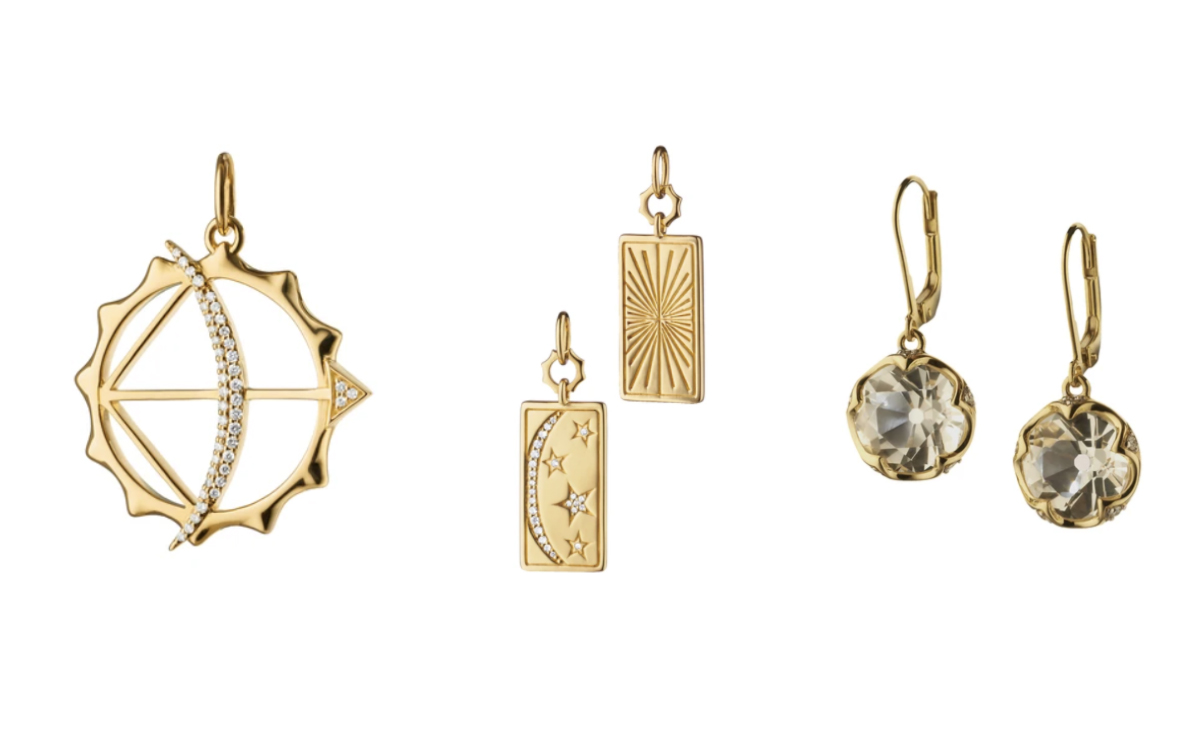 For bridesmaids, choose a personalized piece of jewelry to inspire and empower your favorite women. Lockets from our Locket x Color collection are truly unique and let you choose a different color for each of your bridesmaids while also personalizing the piece with a photo of you both together.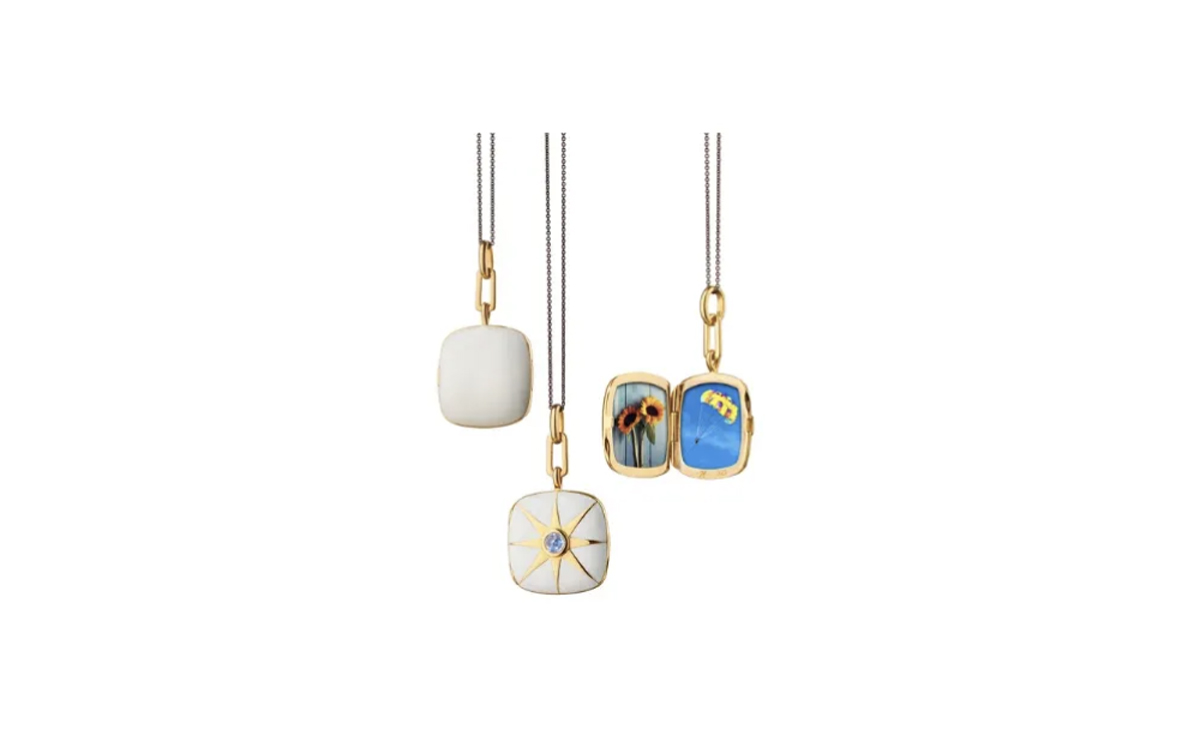 A gift for the beach-lover
This summer, when buying luxury jewelry gifts for the beach-lover, bear in mind the practicalities of swimming in the sea, and the potential damage caused by sand and salt.
At Monica Rich Kosann Jewelry, we use processes and materials that ensure that our jewelry is both high-quality and durable.
Petite pieces like the poesy bracelet are great for wearing to the beach, especially as you can layer them with chunkier pieces when you go for a meal afterward. Likewise, delicate necklaces like the mini charms on a short chain, are both practical and stylish when worn with a bikini and cover-up.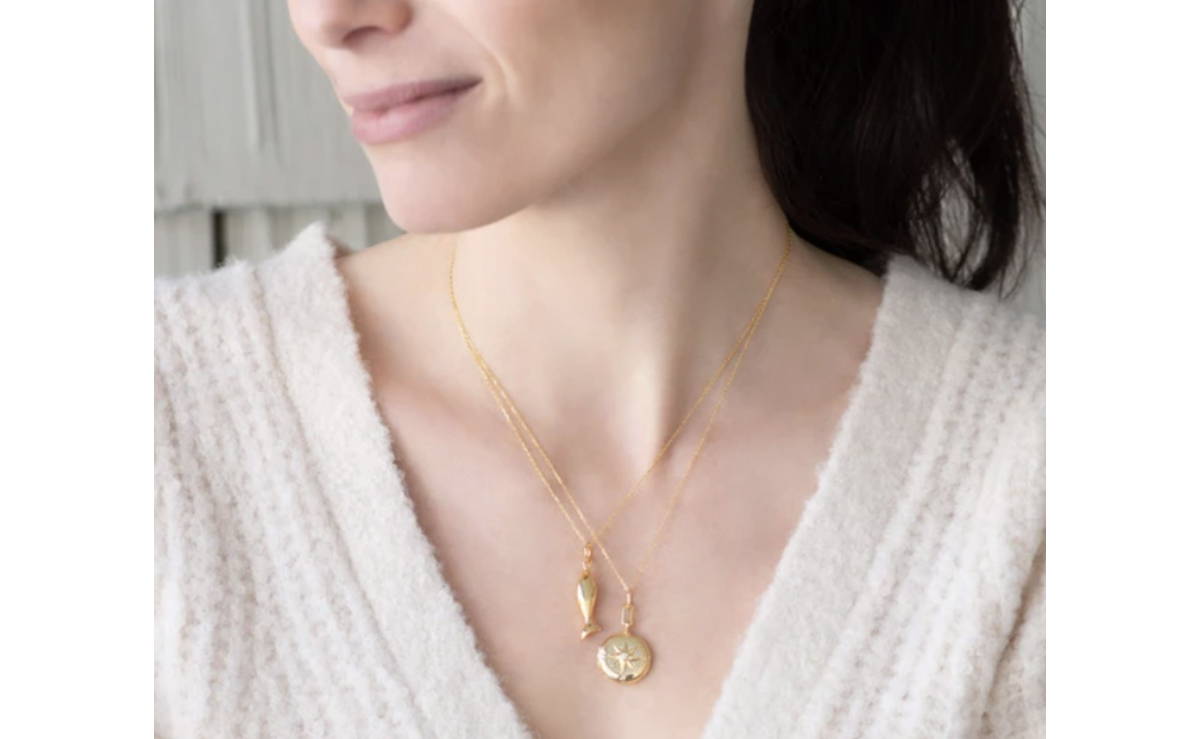 A gift for your Workout Partner
If you're looking for the perfect luxury jewelry gift for your fitness friend, you need to keep in mind how practical the jewelry is, and whether it will inhibit or enhance their exercise time.
Our small poesy bracelets and mini charm necklaces are a go-to for those wanting to bring some understated glamour to their workouts. The bracelets can be complemented with chunkier items, like heavy chains or cuff bracelets, for a post-workout brunch or coffee date. Our Diamond Critters are a perfect choice as well as they are petite, understated and can be worn 24/7.
Our "Breathe" Leaf Poesy Bracelet is a perfect gift for your summer yogi friend. Its beautiful leaf design and "breathe" inscription make it simple, special, and empowering.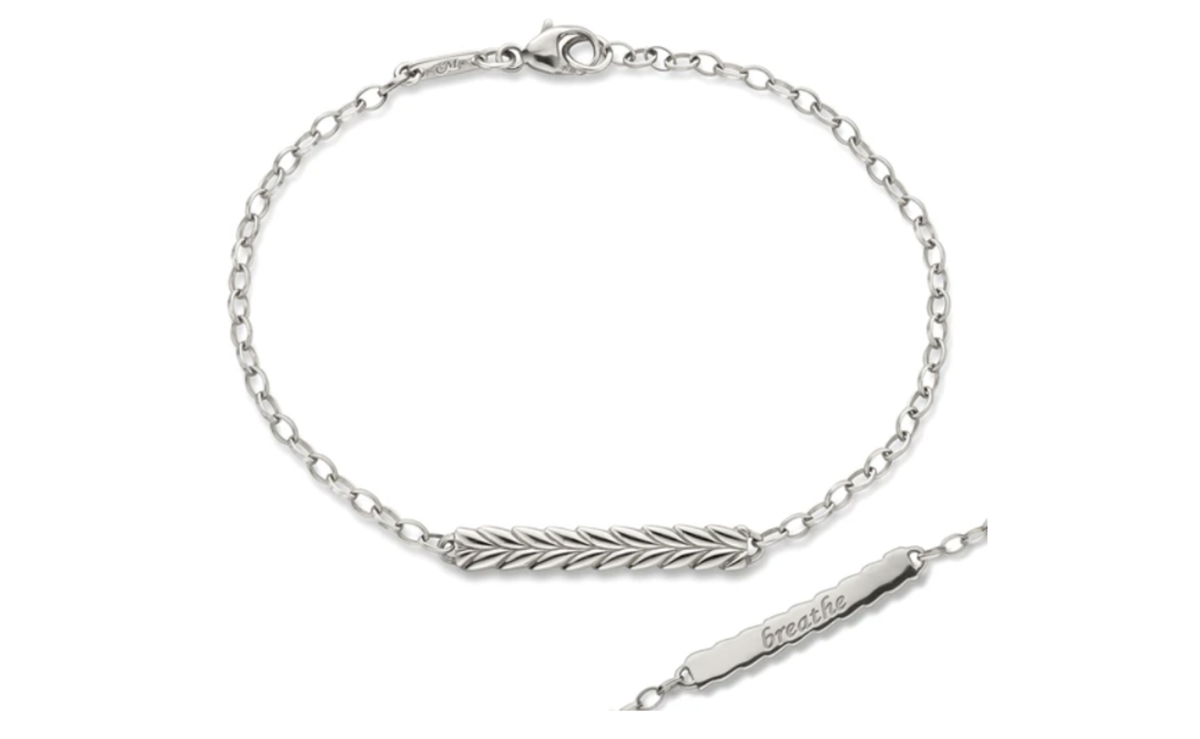 Stackable rings are also a precious gift for your active giftee. They won't jangle around like a chunky bracelet or necklace and, as long as they fit properly, won't risk interfering with a workout.
Stacking rings are a stunning addition to any summer style because you can change up your look at different points throughout the day. You can add to your stack, take rings out, stack horizontally across three or four fingers, or go for a striking chevron shape focused on your middle finger.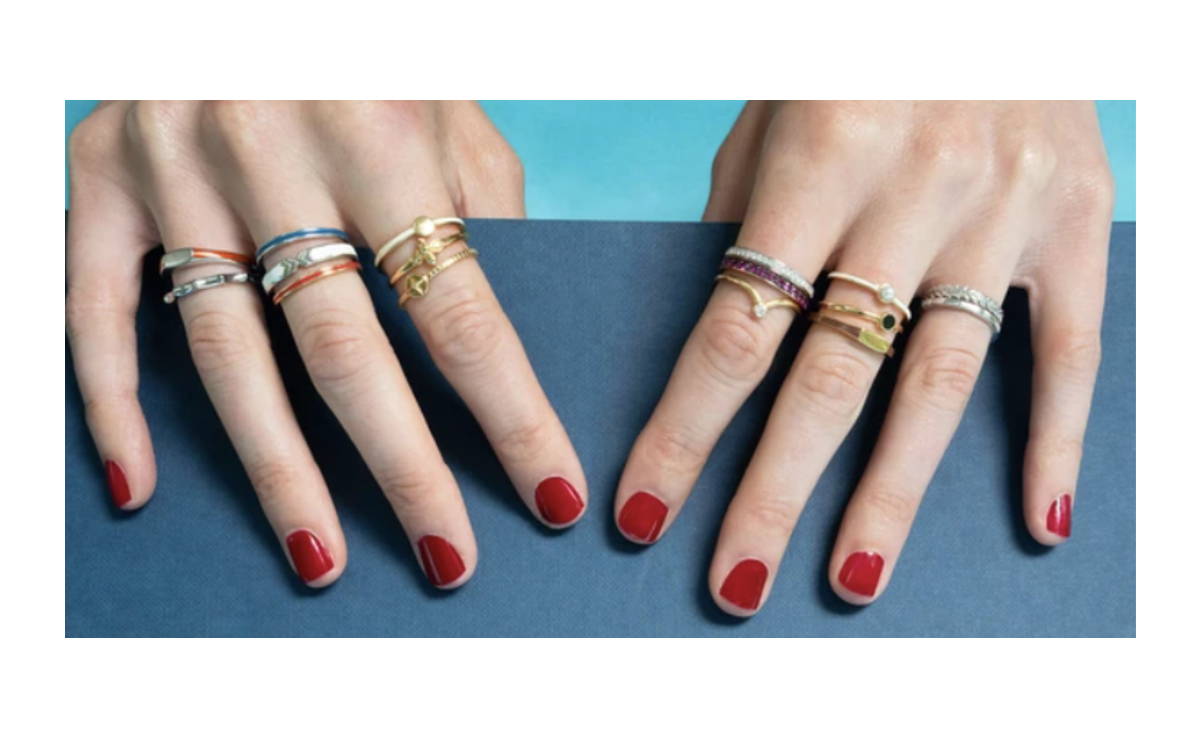 Gifts that work from day to night
The ideal summer luxury jewelry gift is something versatile enough to be worn from day through to evening. When you're out and about on a beautiful summer's day, it's great to be able to change up your outfit quickly, by changing out your jewelry, rather than investing time in a full outfit overhaul.
The great thing about jewelry is that there really are no rules and that what you choose can really change an outfit.
Simple understated charm necklaces worn in the office can be layered into an empowering neck mess with chunkier chains at dinner. Subtler looks can be transformed into bold statements by mixing metals and combining different length chains to create impact.
When moving from beach to bar or restaurant, add some oversized bangles to your dainty poesy bracelet or replace it entirely with a statement cuff.
A gift that effortlessly takes a look from day to night is the charm - whether that be a bracelet or necklace. For a practical daytime look, you can opt to include just one or two charms on your necklace or bracelet. Moving into the night and you can add a few more to make a chunkier statement piece.
Personalized initial charms are a stand-out gift, as are birthstones or signs of the zodiac, like our Mini "Aquarius" Enamel Vermeil Charm.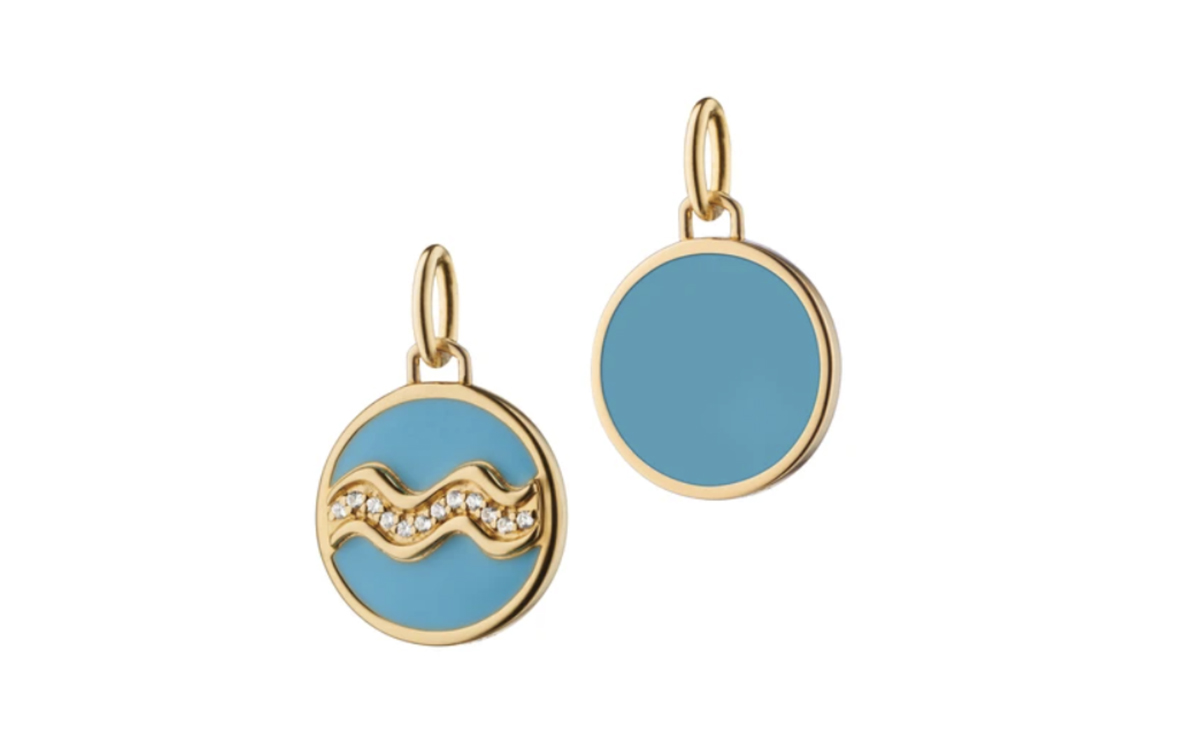 Something extra special to be worn at the beachside evening venue is our "little blue dress of lockets," the Sapphire Infinity Locket. Its stunning blue makes a huge impact and perfectly reflects the seaside oceanic vibe. The color blue is synonymous with calm and serenity, but it's also a color linked to positivity and success, all of which are wonderful sentiments to pass on to your recipient.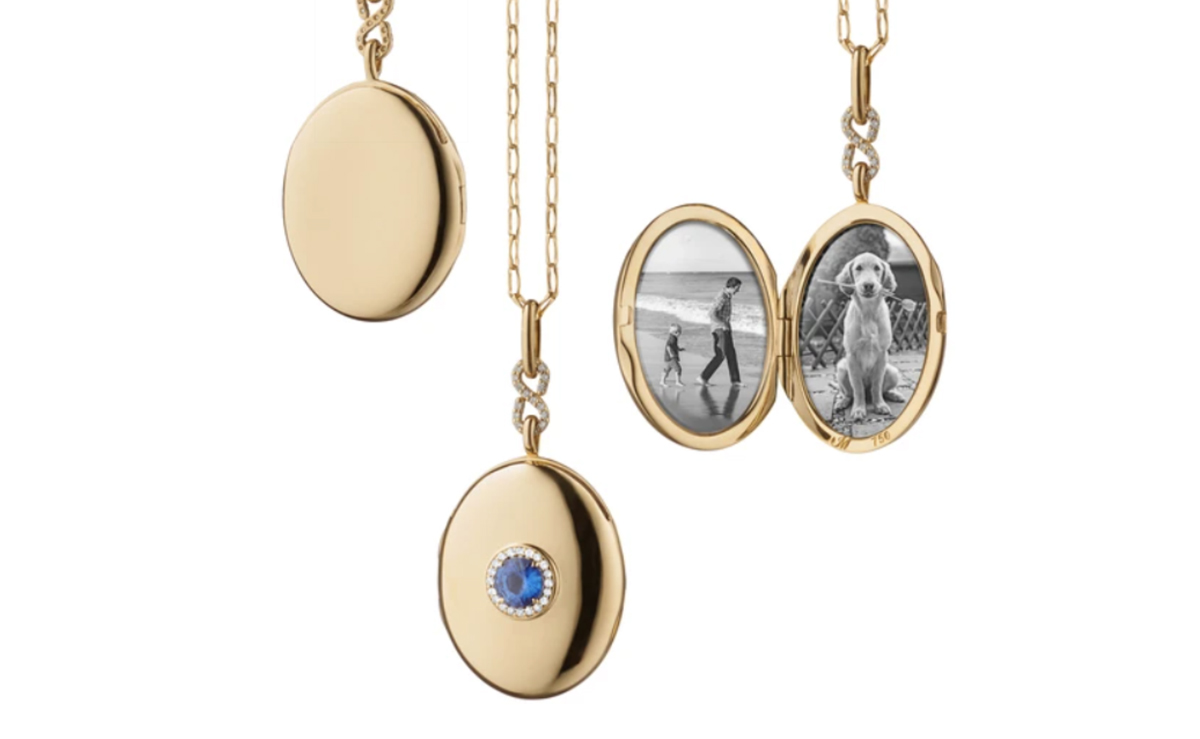 Our Venus charm necklace is also a beautifully sea-inspired gift. Influenced by Botticelli's The Birth of Venus, this charm depicts the circular seashell, with a striking emerald at the center. With Venus being the goddess of beauty and love, this charm represents those qualities. The pleasing circular shape with central gem also gives a sense of balance and peace.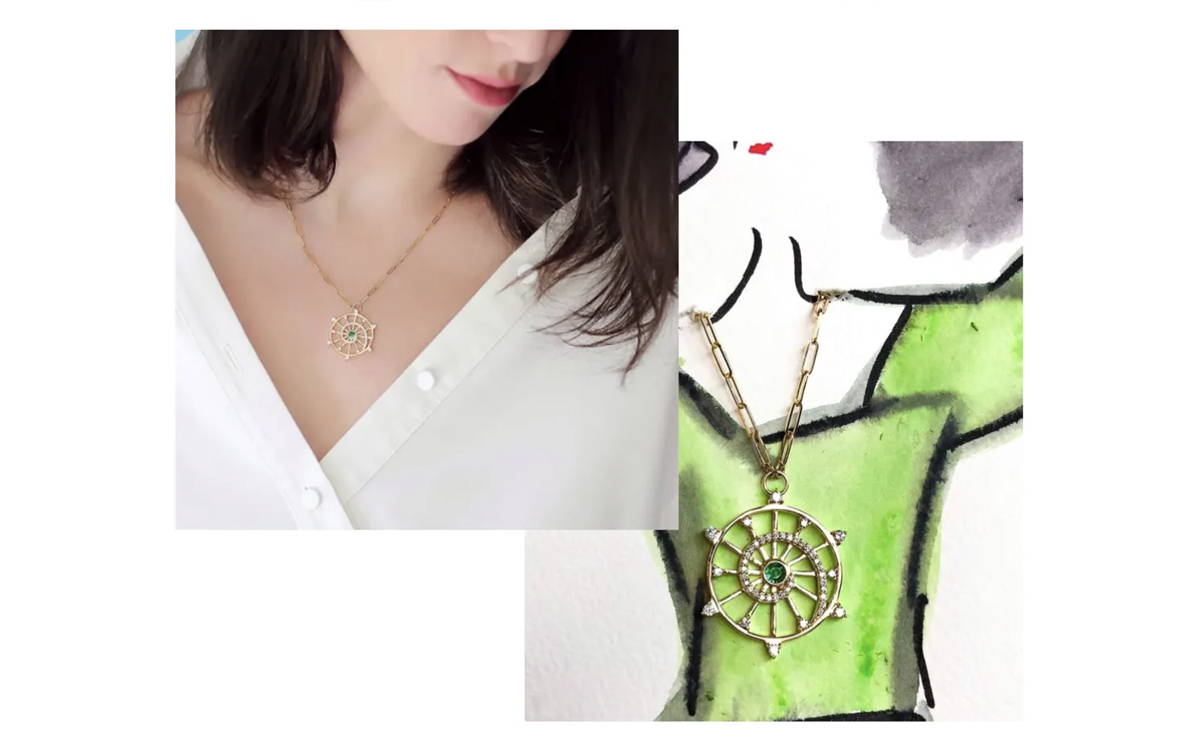 Luxury jewelry gifts for summer nights
Evening jewelry is all about making a statement. And during the summer months, you can really have fun and use your jewelry to tell your story.
Big chunky oversized chains are a fabulous way to allow your giftee to make a statement, as are layered jewelry looks, mixed metals, and gems. Our range of statement bracelets includes cuffs, chains, charms, crystals, diamonds, and sapphires.
If you're looking to really spoil someone, consider our show-stopping Ceramic and Gold Deco Bracelet. A modern twist on the 20th Century Art Deco movement, they're great worn on their own, but can also be paired with subtler items for even more impact. We love the white combo with your summer whites!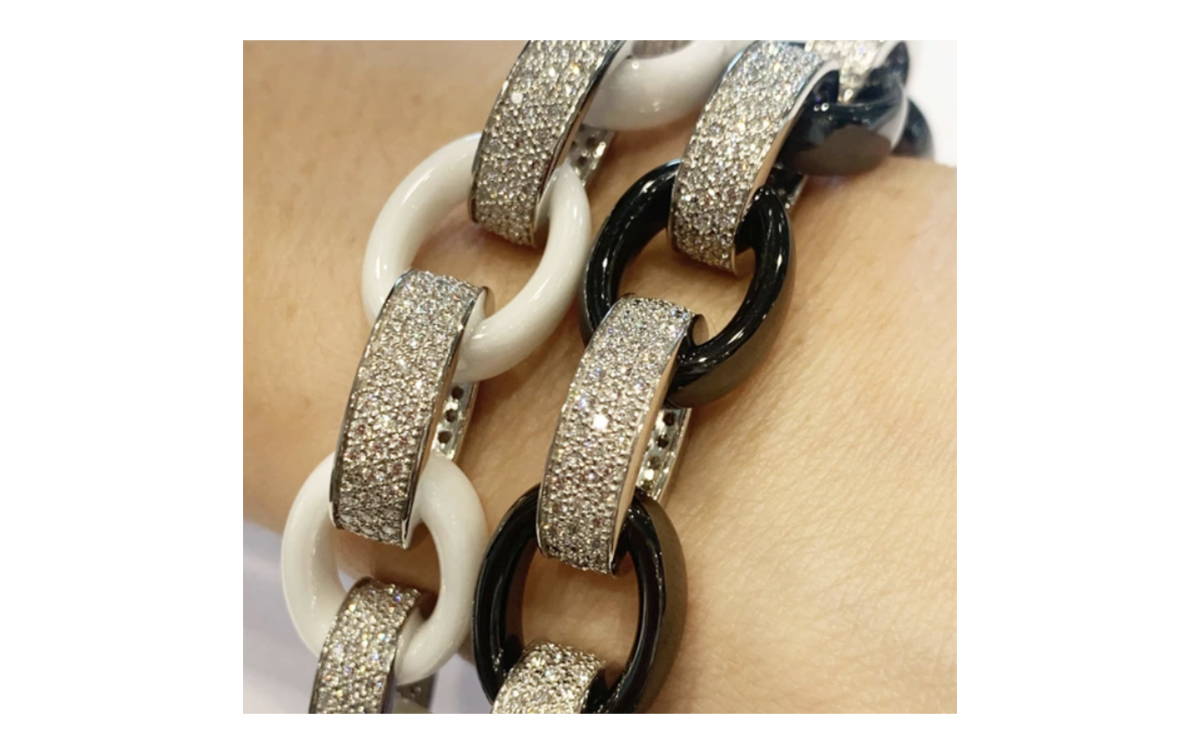 Pearls are a classic summer statement, but also make for excellent gifts. There's a modern trend for mismatching and layering pearls, but the main headline is that pearls aren't the staid little baubles your grandmother wore. They're there to have fun with.
Rather than opting for a pair of pearl earrings, choose something with a surprise element. Our Sun, Moon and Stars Pearl, Moonstone and White Sapphire chain bracelet is a great option.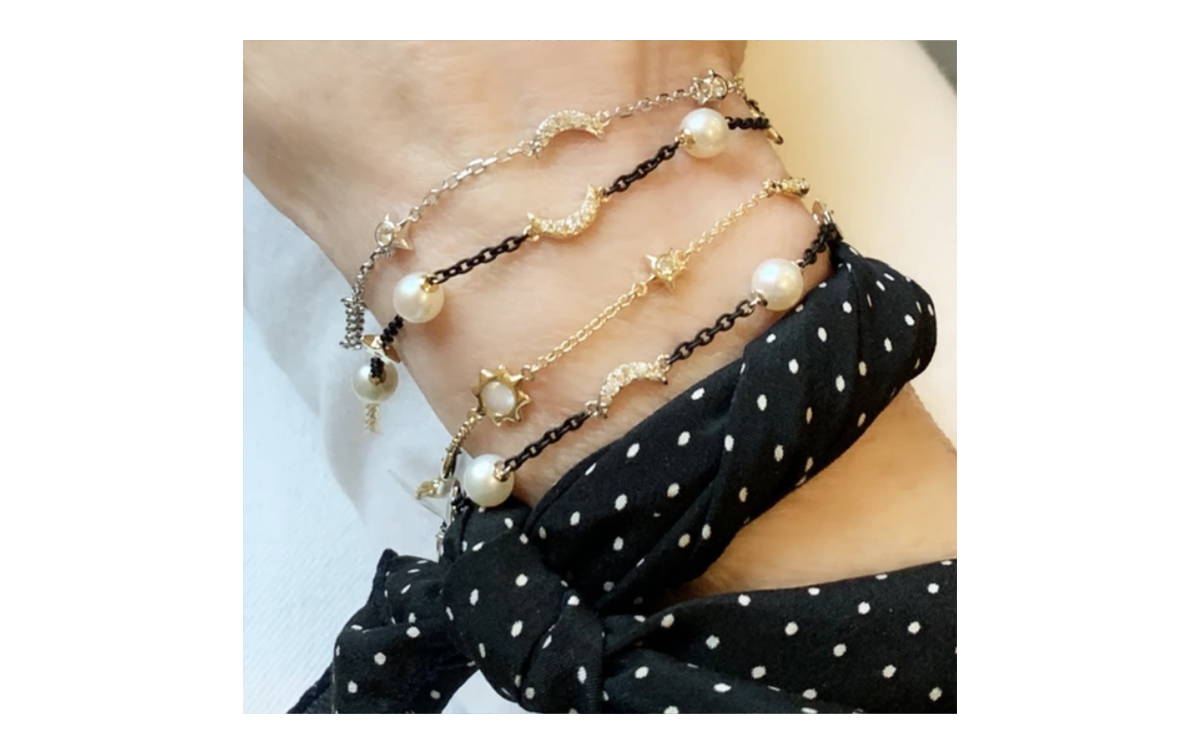 Spherical pieces are also an on-trend jewelry item. Our My Earth NYC Sterling Silver Charm Necklace creates contrast against other shaped pendants and lockets in a long layered look, which will add impact to any evening ensemble.
Finally, for a fun summer gift, a pop of color from our Zodiac x color charms can be both full of impact and highly personal, carrying the icon of the recipient's horoscope sign.
A farewell gift for your traveling friend
For all the fun and festivities summer brings, it can also be a time of farewells as loved ones take off on their travels. Perhaps your friend is leaving town to pursue her career, or perhaps she's going on a faraway adventure. Maybe you're the one embarking on a new journey and are considering a gift to yourself to mark the occasion.
Luckily, there are plenty of travel-inspired luxury jewelry items to pick from. Our Adventure Collection includes compasses, telescopes, globes, and even a hot air balloon, all inscribed with travel-related words to inspire the wearer's next journey.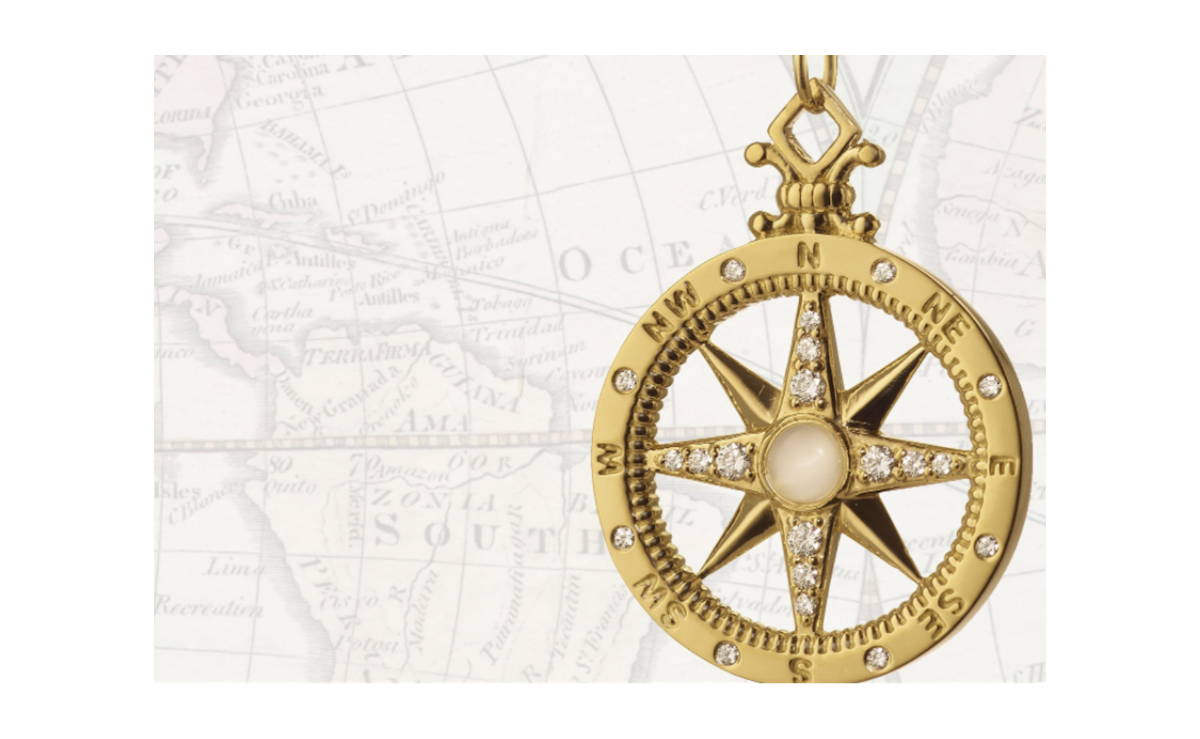 Summer lovin': What's your favorite luxury jewelry gift?
We've taken you on a whistle-stop tour of some of our favorite luxury jewelry gift ideas for this summer's top occasions.
Whether you're getting set for a graduation, a wedding, or the farewell party of your best friend, a personal touch will make all the difference. When you wear luxury jewelry, you get to tell your story as you journey through life. What better summer gift than the gift of storytelling?
What's the best summer jewelry gift you've ever bought or received, and what made it so special? We'd love to hear your story.