Celestial jewelry is a forever favorite of ours. From crescent moon charm necklaces, to sun moon and stars jewelry, celestial jewels have a special place in our hearts because they always make us dream. Here are 8 pieces that will inspire you to follow your dreams this fall...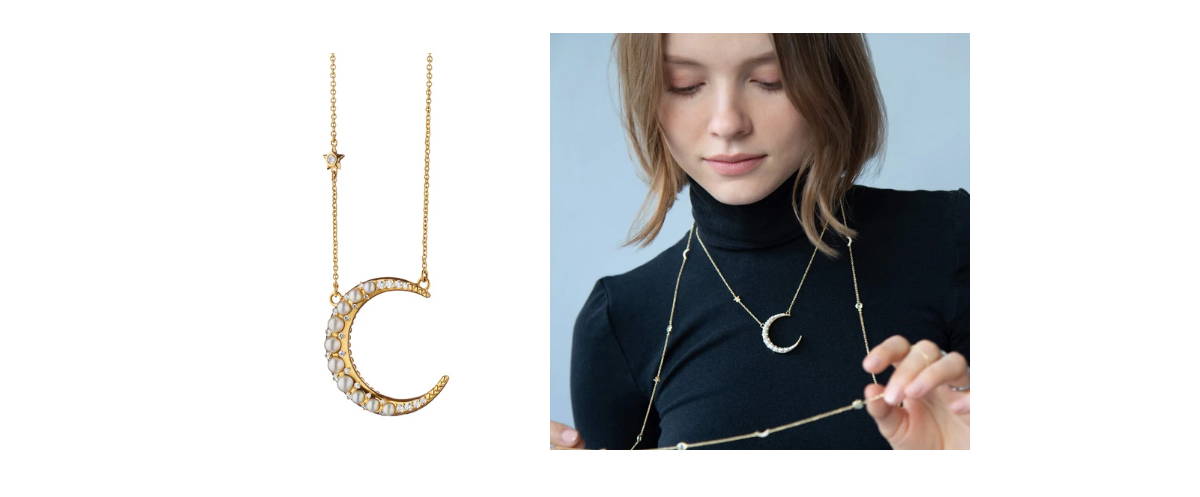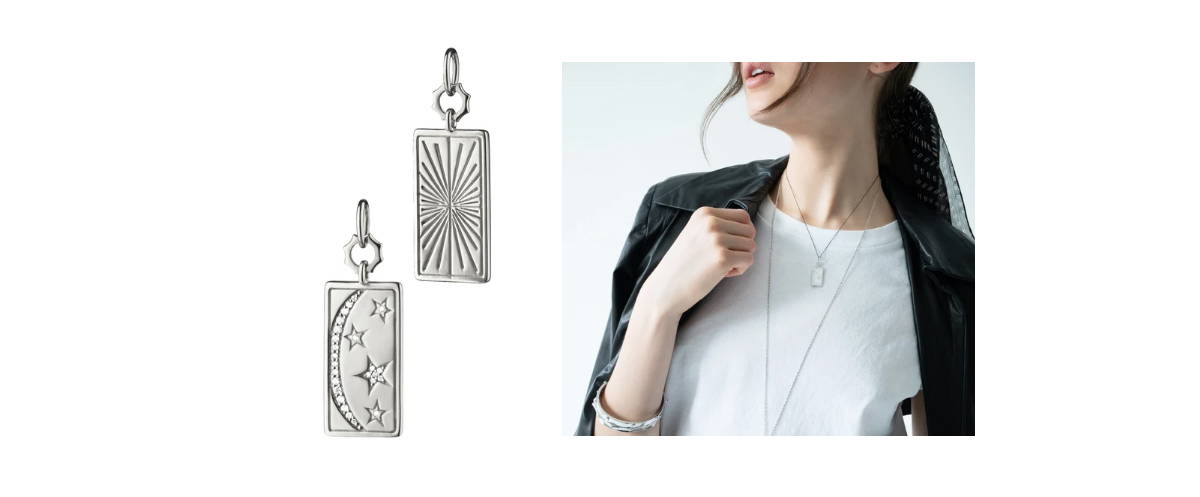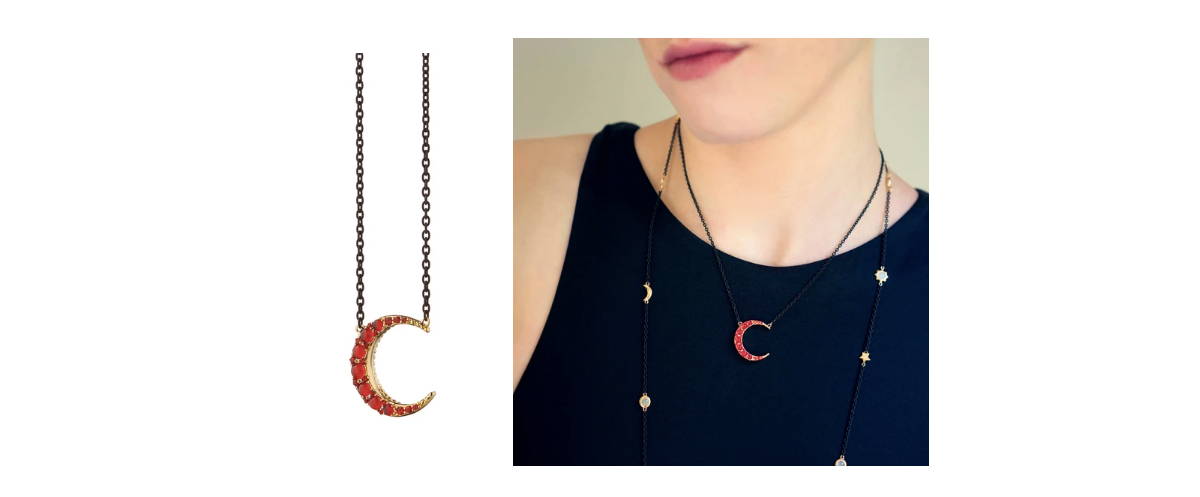 Fire Opal Crescent Moon Necklace
Fire opals are a bold departure from some of the more watery stones you often see in sun, moon and stars jewelry, This pop of color looks pretty amazing on just about anyone, and transforms something as casual as a white t-shirt into an outfit worthy of a dinner party.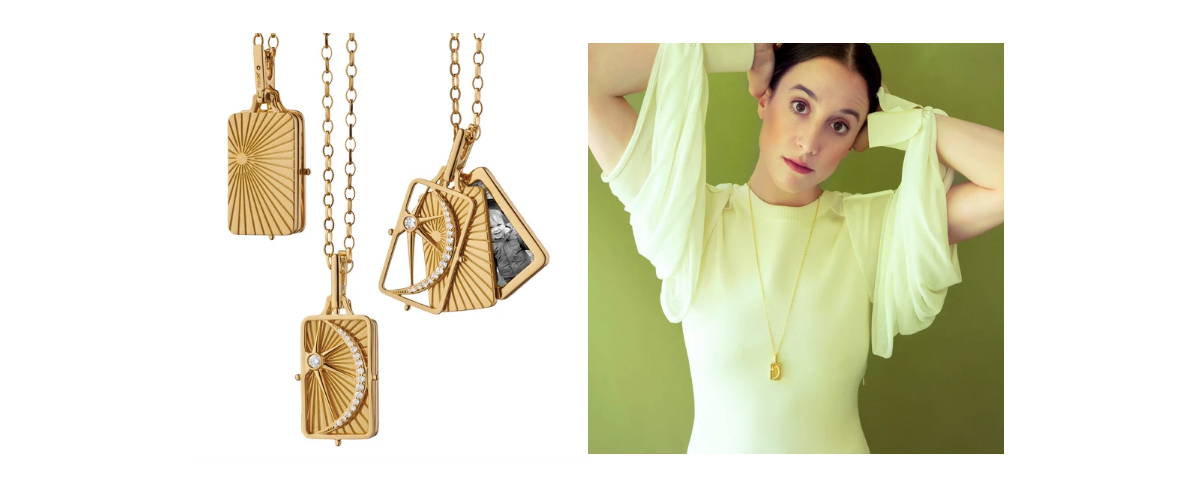 Sun, Moon and Stars Gate Locket
A celestial take on our classic gate lockets, this sun, moon and stars gate necklace is a unique way to wear your most loved photos. This elegant 18k gold locket necklace almost feels like wearing a special celestial storybook around your neck. It's unlike any sun and moon necklace we've seen.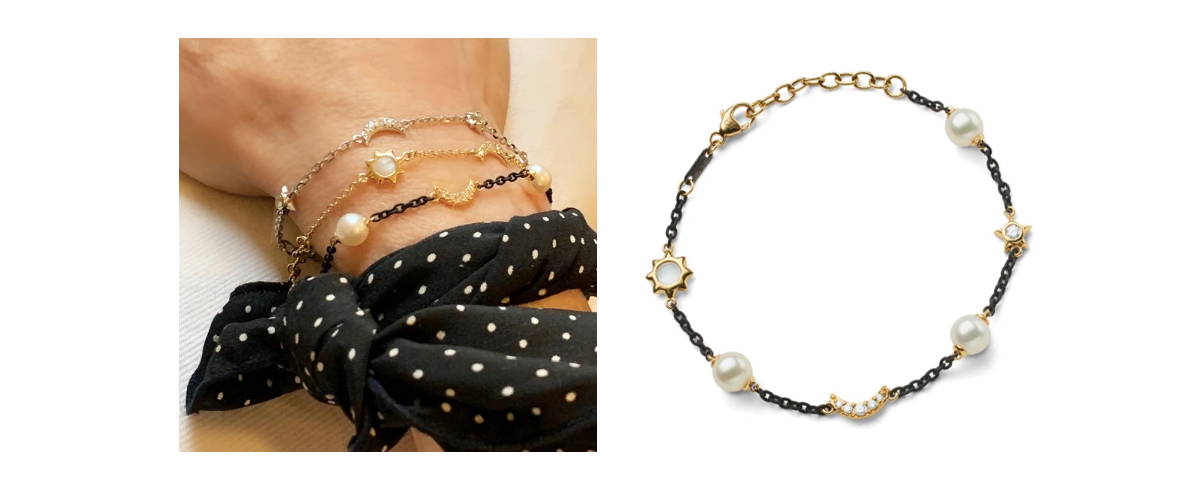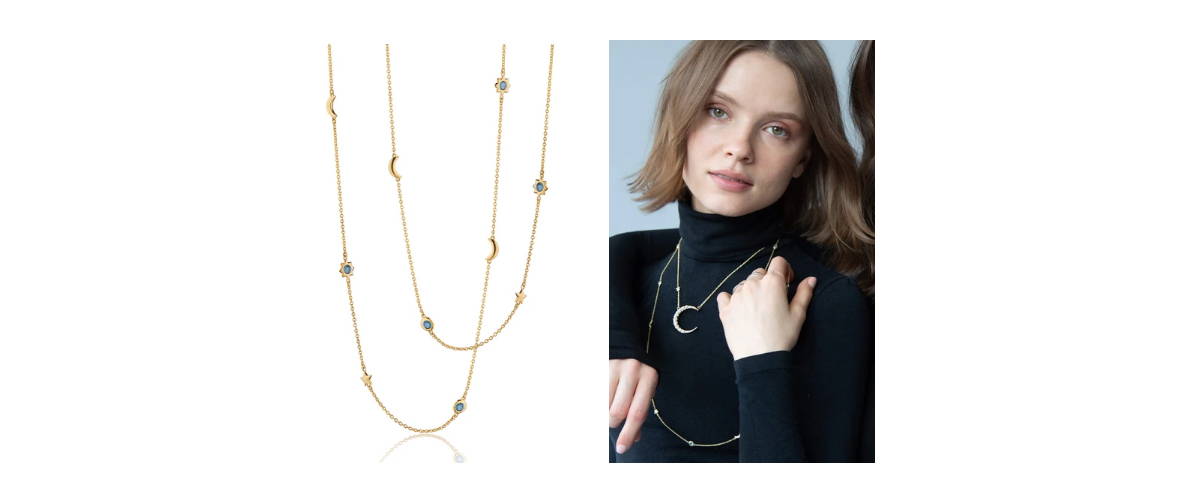 Sun, Moon and Stars London Blue Topaz Necklace
'Defy Gravity' with these delicate sun, moon and star strands, peppered with London blue topaz. This necklace is perfect for layering over shorter pieces. Moon and stars jewelry doesn't get much better than this.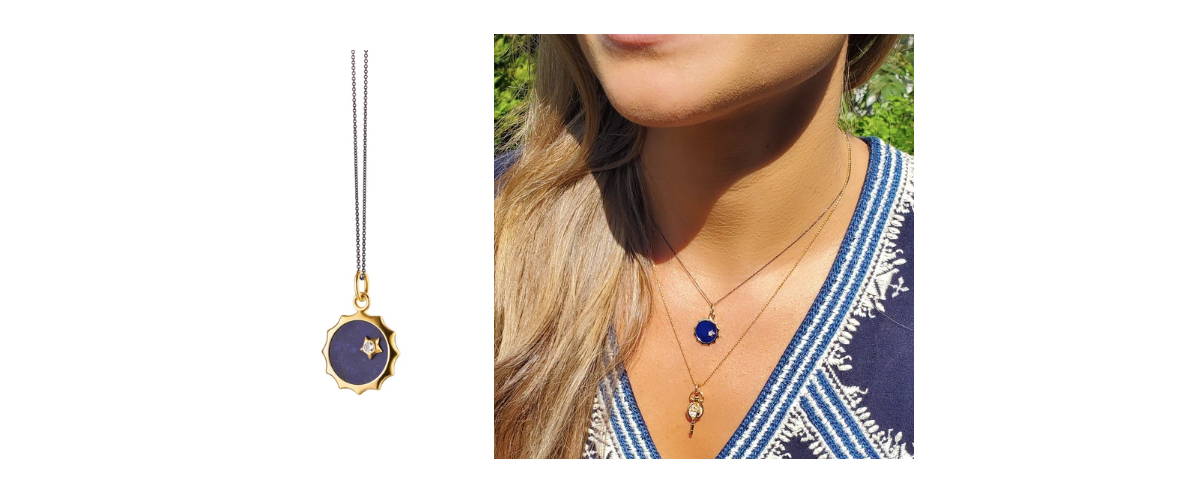 This sun charm is a symbol of happiness, and features a bright blue lapis. Blue is a calming color, and this necklace is a lovely reminder to keep calm and be happy. It's a piece that always makes us smile.
Mini 'Dream' Moon Key Necklace with Diamonds
This delicate dream moon charm necklace is perfect for pairing with your other favorite short necklaces to create a celestial neck mess. It's a crescent moon necklace that always inspires you to keep dreaming.