Every piece of jewelry you wear speaks volumes about your style. But jewelry can do much more than this; the pieces you choose to wear can tell your story.
Charms are perfect storytellers. They can be individually selected to showcase your own personal experiences and milestones, all the parts of your life that have made you who you are today.
Charms, traditionally worn on bracelets, are made even more modern when worn as necklaces. And, the great advantage of charm necklaces is that you can switch up your charms whenever you like, adding to them or swapping them out.
So, as you go through life and embark on new adventures, what greater way to tell your story than by building your own unique charm necklace?
Let's discover how to build your charm necklace and what life moments you may want to mark with the addition of a new charm.
How to build your charm necklace
There are two delightful things about a charm necklace (or bracelet, for that matter). Firstly, their purpose is to grow over time as you collect new charms throughout the course of your life. They don't begin life as a finished article but instead develop organically as you go from one life event to the next.
Secondly, they aren't "fixed." Charms can be added, taken away, or switched in and out as you please. If you're having a day when you want to go big and bold, you can include your whole collection on your chain; alternatively, go minimal with just one of your favorite pieces.  
The first step in creating your personal charm necklace? You first need to choose your chain.
As with our "design your own" charm necklaces, chains will come with enhancer stations allowing you to attach and detach charms whenever the mood strikes.
You might choose just one chain as a starting point - pinpointing a metal you like, at a length you like. Our chains are available in yellow, white and rose gold, sterling silver, a "two-tone" mix of gold and sterling silver, pearl, steel, and garnet. They are also available in 18", 30", and 34" lengths with a choice of large links or small links.
Next is the fun part. You can then add your choice of charms. Using our "Design Your Own" 3D Builder, you can drag and drop your charms onto your necklace to see what it will look like in real life.
So, now that you know how to build your very own charm necklace, how do you use it to tell your story? Here are a few ideas of special milestones you might want to mark with a charm on your necklace.
A birthday
It doesn't have to be a milestone birthday; any age can be celebrated with the addition of a new charm on your necklace.
You could opt for a birthstone - the gemstone associated with the month of your birth. Alternatively, you could choose your first initial or your star sign.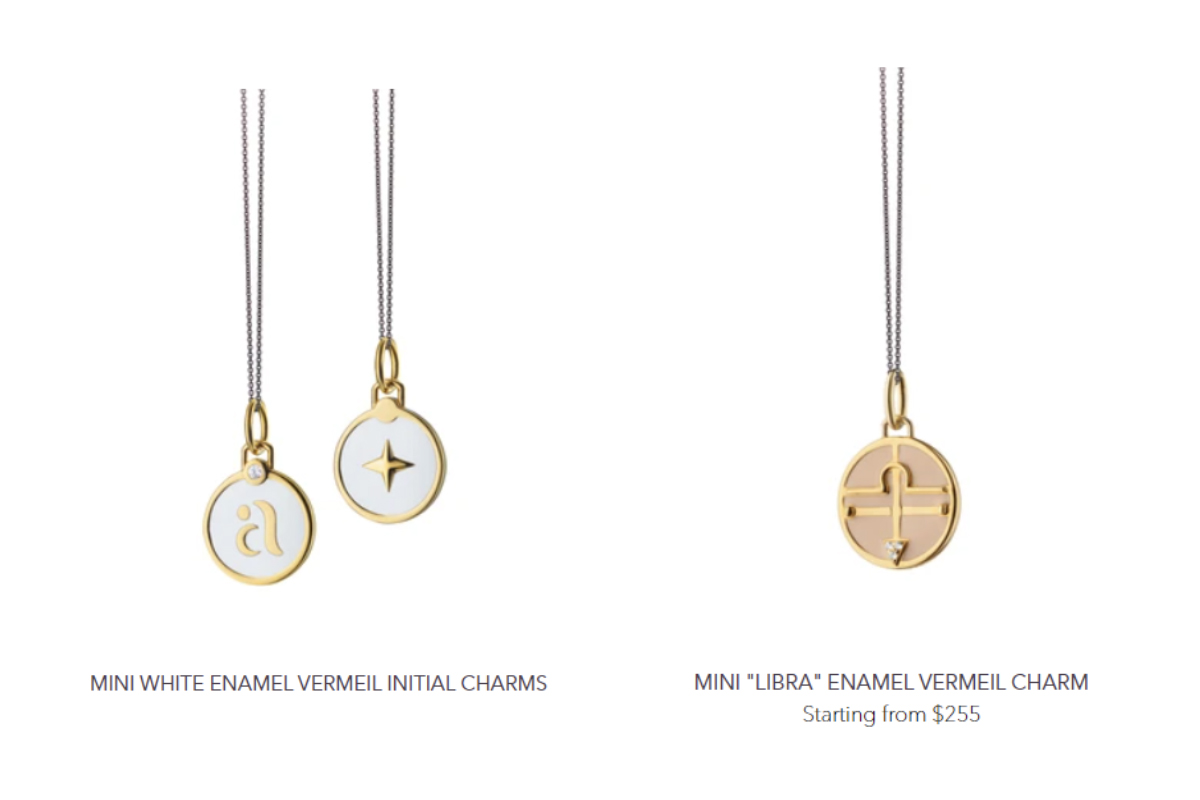 Starting a new course
If you're about to head to college for the first time, or perhaps you're ready to embark on a career development course, it's a good time to mark it with a special charm. After all, during those late hours of studying, you may need reminding of all the reasons you made this decision in the first place.
Consider our "Curiosity" telescope charm, accented with sapphires and a rock crystal lens. Just looking at it will remind you of your inquisitive nature, and will show the world this part of your story.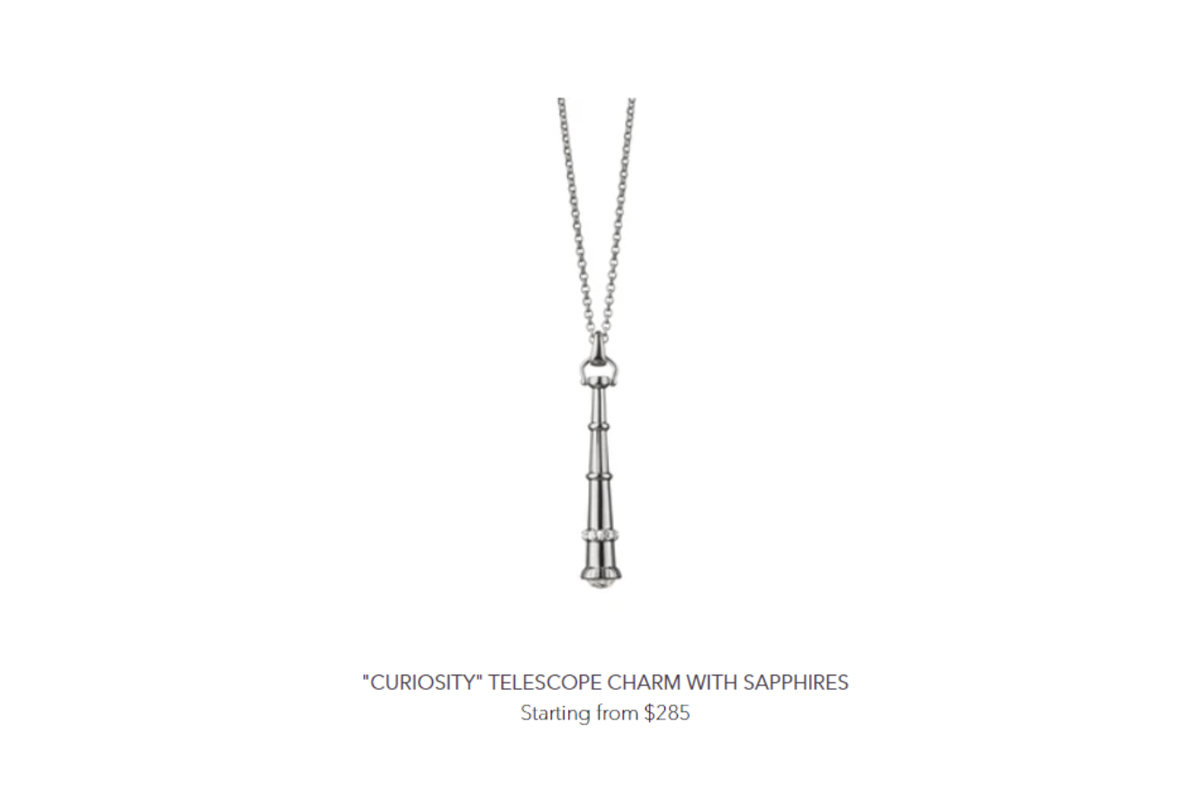 Writing your exams
There's no doubt that taking exams is one of the most stressful times of your life. That said, exams are a necessary part of your educational and professional journey to get where you want to be.
Mark this important time by choosing a charm that inspires you to keep going, like our "Perseverance" fish charm. Or, take our "I think I can" medallion charm as an example. Inspired by the book "The Little Engine That Could," it stands to motivate and empower you, reminding you that you can do anything you set your mind to!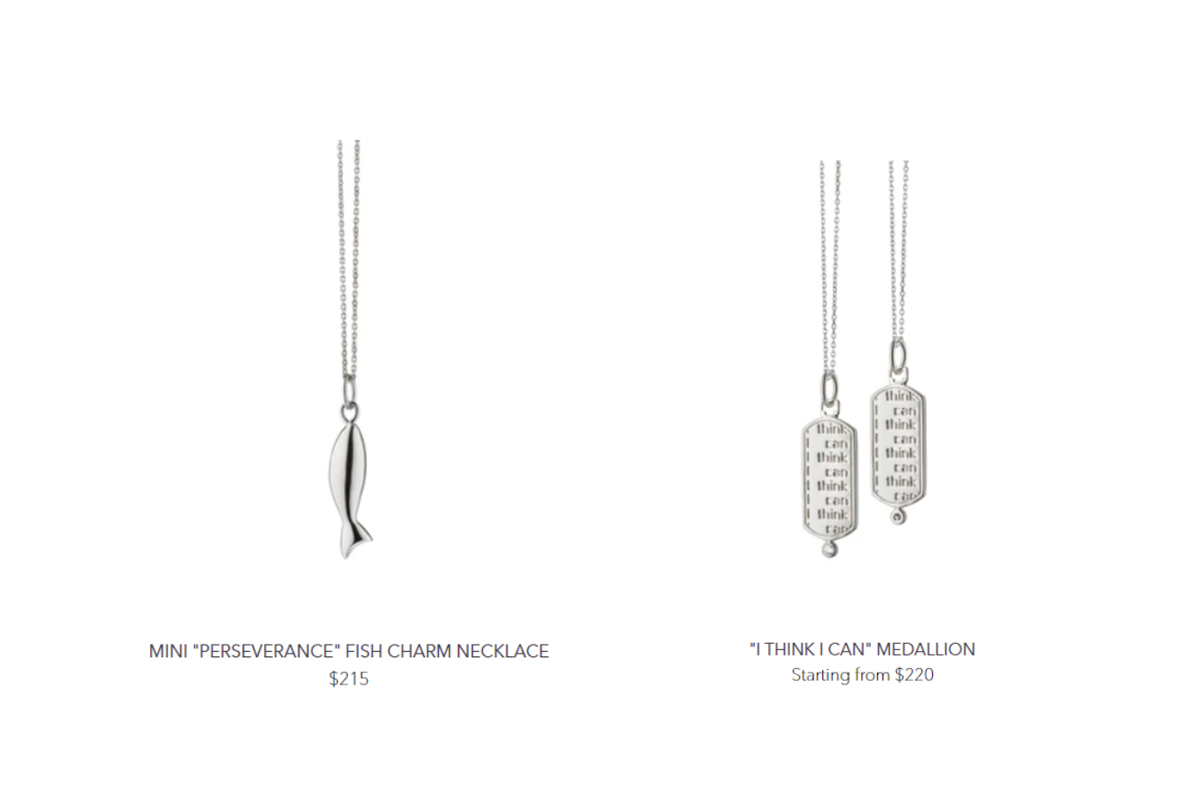 A graduation
Your graduation is a big moment in your life. It's a chance for you to celebrate what you've achieved, and begin to look towards the future that lies ahead of you. It's an occasion well worth marking with a charm.
And what does graduation day tell you? You've got to go out into the world and seize every opportunity. Our "Carpe Diem" key charm encapsulates this sentiment perfectly. The spinning globe is made of faceted rock crystal and surrounded by an 18K yellow gold or Sterling Silver frame engraved with the iconic words "Carpe Diem," or "Seize the Day".  
This is a timeless piece that will empower you time and time again as your life story unfolds.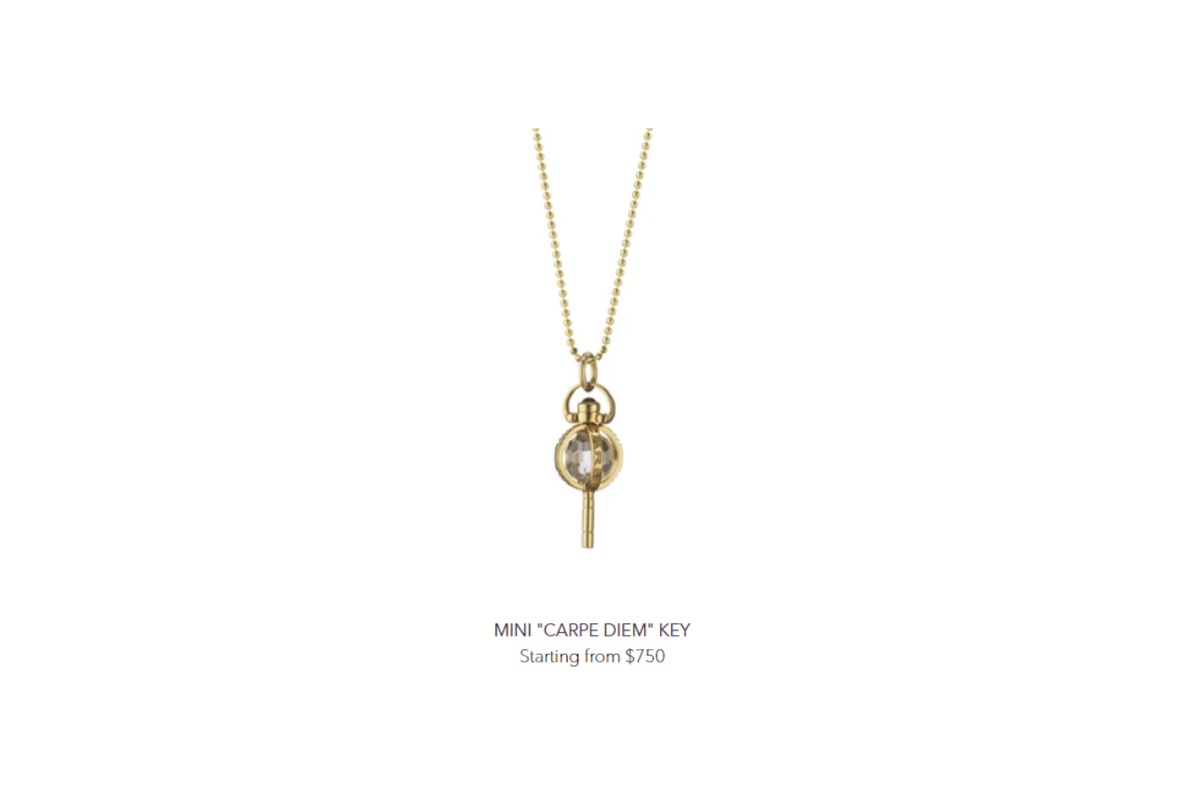 Landing your dream job
There's no better feeling of achievement than when your skills are recognized with a new career opportunity. That said, being offered a job is but the beginning of a new chapter, with many more milestones and challenges ahead.
There are various ways you could mark this occasion, depending on what you feel you need to focus your energies on.
Our "Intuition" octopus charm will remind you to trust your instincts as you embark on your new career. Or, perhaps you need to focus more on overcoming your fears headed into a new workplace. If that's the case, our two-tone "Never Fear" snake medallion will help you focus your strength.
Traveling the world
If you're lucky enough to get to travel the globe, your adventures deserve a place on your charm necklace. In fact, your travels will be some of the most informative experiences of your life.
Our "Adventure" hot air balloon charm and our "Adventure" compass key charm are both pieces that will tell your story of intrepid exploration.
Our hot air balloon charm features a freshwater pearl and white diamonds on a 30" charin with a swinging basket. Meanwhile, the compass key is accented with a center diamond and blue sapphire cabochon.
Falling in love
There's nothing better than that moment when you first fall in love. So why not freeze that feeling and carry it around with your always on your charm necklace? Not only will it bring back special memories but it will also keep your loved one close to your heart.

Our mini "Love" charm is one of those simple yet poignant pieces that will let you remember that magical time. Or there's our "Love" fob charm (a fob would once have hung from a man's pocket watch chain), which is available in sterling silver and set with engraved rock crystal and white sapphires.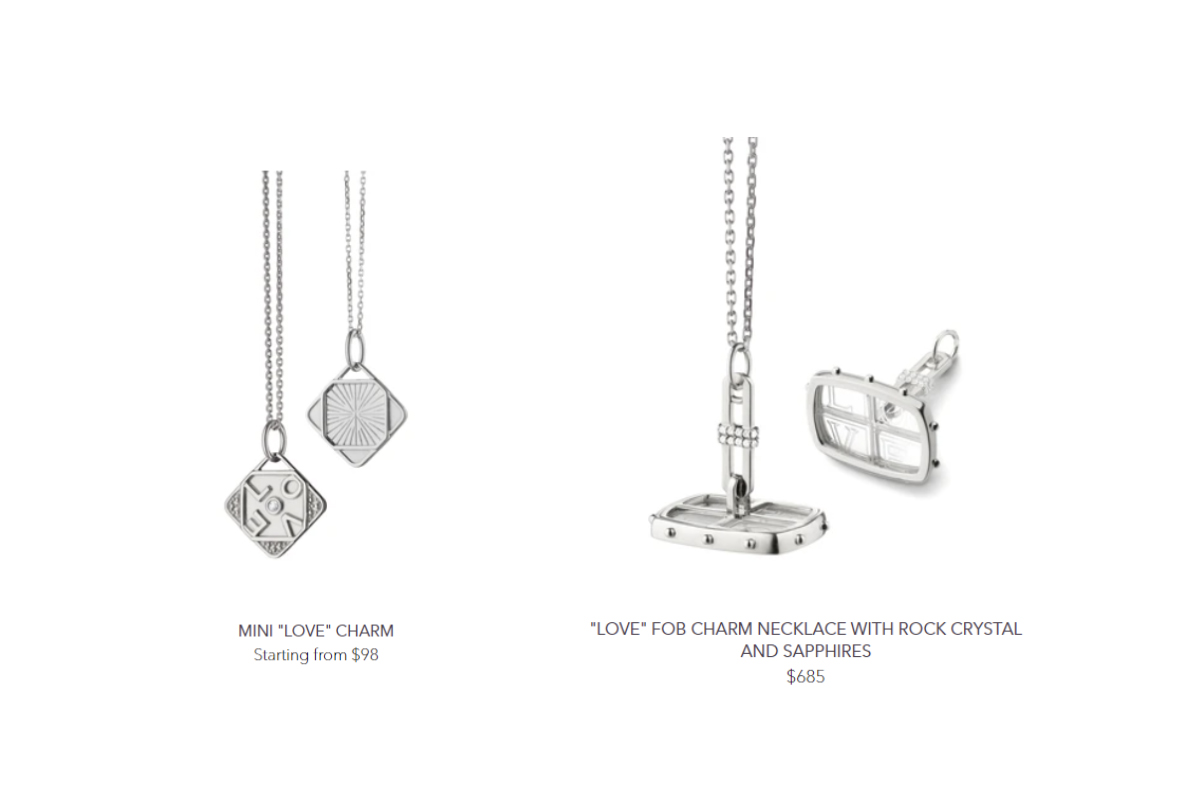 Getting married
We're not saying you need to replace the traditional symbols of marriage: the engagement ring and wedding band. But why not buy a gift for yourself to mark this milestone event? Or, this could be a beautiful gift from your husband-to-be or maid of honor on the morning of your wedding.
Our Infinity charm necklace is the building block of your charm collection and perfectly signifies your lifelong commitment - it's ready to accept whatever charms you m ight choose to add to it. Our "Secret" message box charm is one such piece, a luxe design that lets you insert your own message within the diamond encrusted message box. What a cute way to remember your special day!
A religious rite of passage
If you're a person of faith, there will be times in your life when you want to stay in touch with the parts of your religion that mean the most to you.
If you're going through a significant religious moment - a confirmation, for example - why not mark it with a "Faith" cross charm, in sterling silver with round moonstone accents? This charm will not only tell the story of your milestone but will also remind you of your faith when you need it most.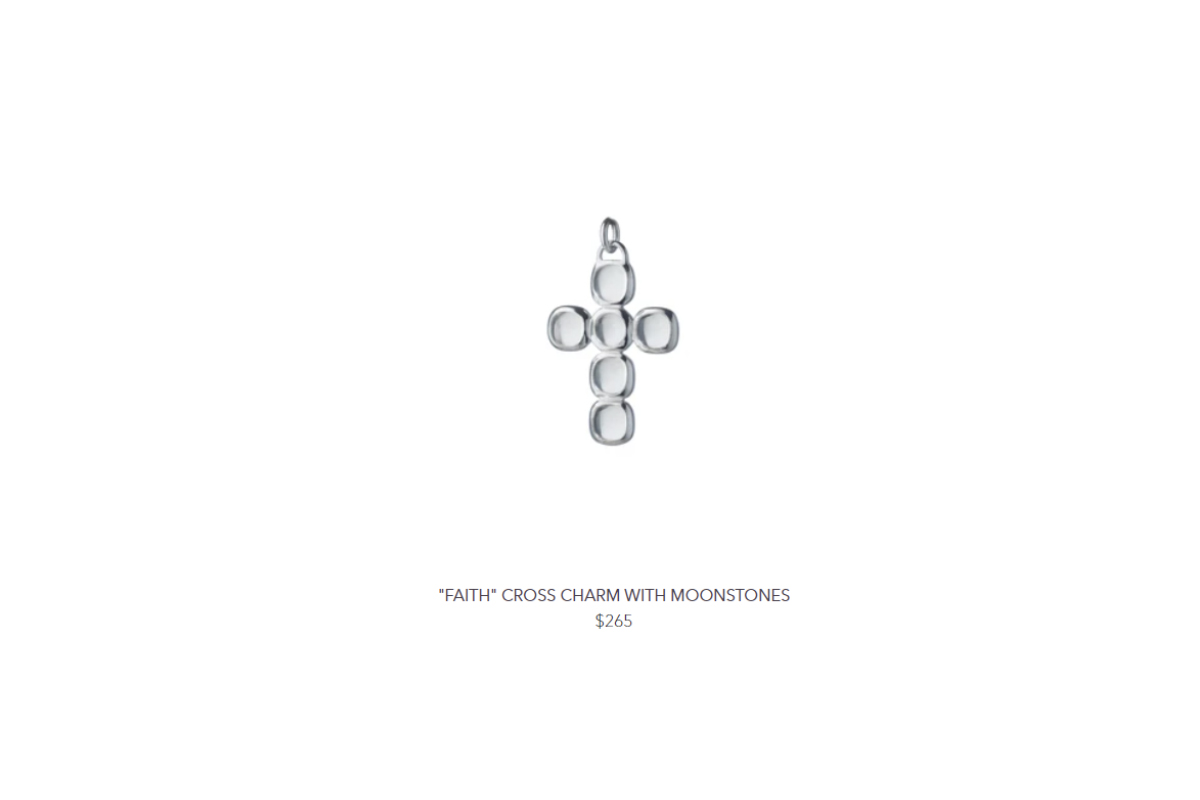 Buying your first home
Buying your first home is a big life event. There's no greater feeling than getting your set of keys and walking into your very first home.

This round lock charm will remind you of that meaningful moment when you got the keys to the first place you could call a home of your own. In yellow gold, it's beautifully accented with a diamond center.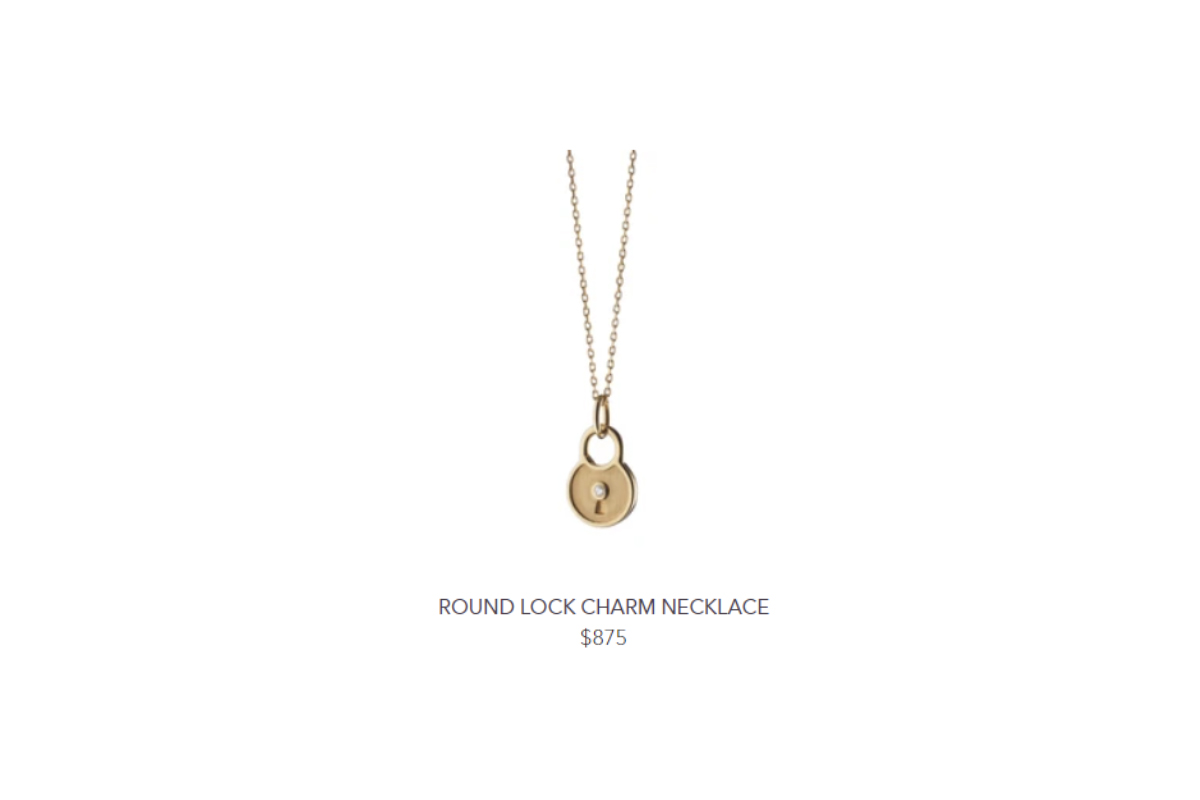 Becoming a mother
Whether you've just discovered you're expecting a baby, or you've finally got to hold your little one in your arms, becoming a mom is one of life's great moments.
Mark this special time with a special charm. Our "Baby" charm is available in sterling silver or yellow gold and accented with diamonds. It can be personalized with the date, name and weight of your little one.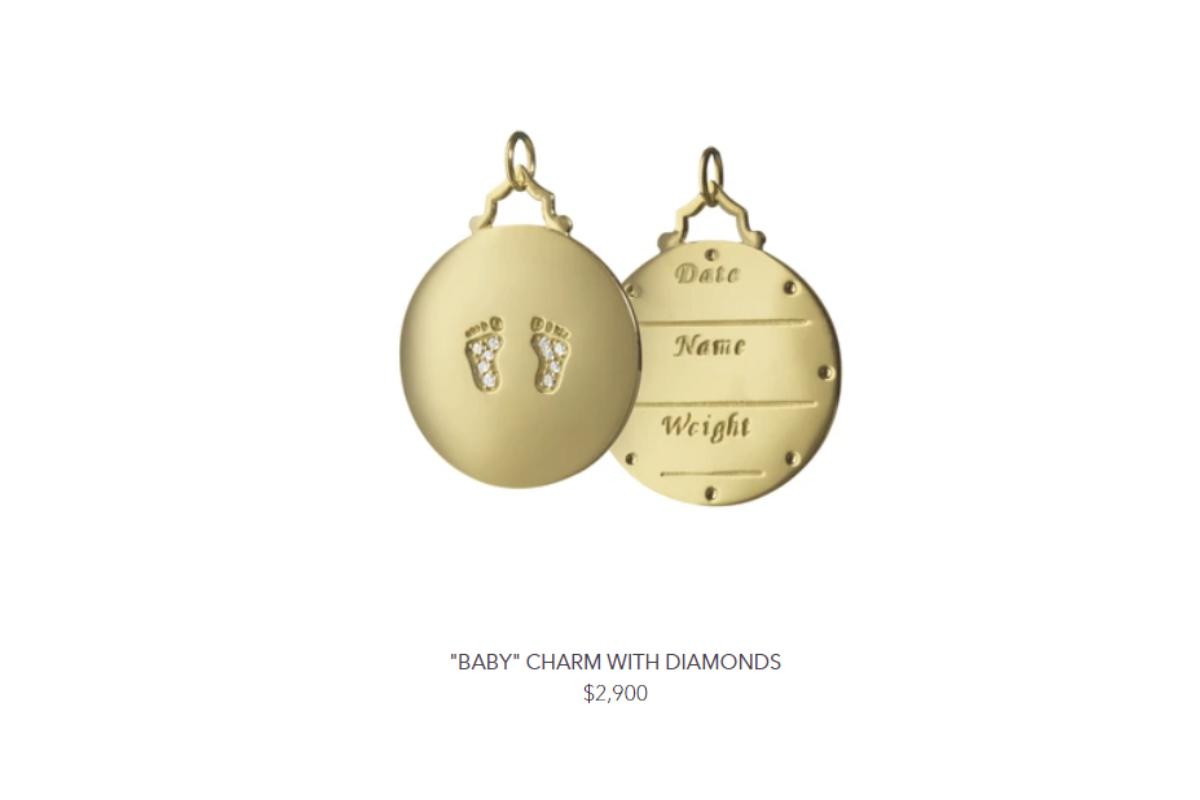 Getting a pet
If you have a pet, you know that they are a big part of your life and deserving of a place in your life story. Celebrate the day you brought your furry friend home by making room for them on your charm necklace.

Our Paw Print charm marks "the beginning of a beautiful friendship," and is available in sterling silver with sapphire accents, or yellow gold with diamonds.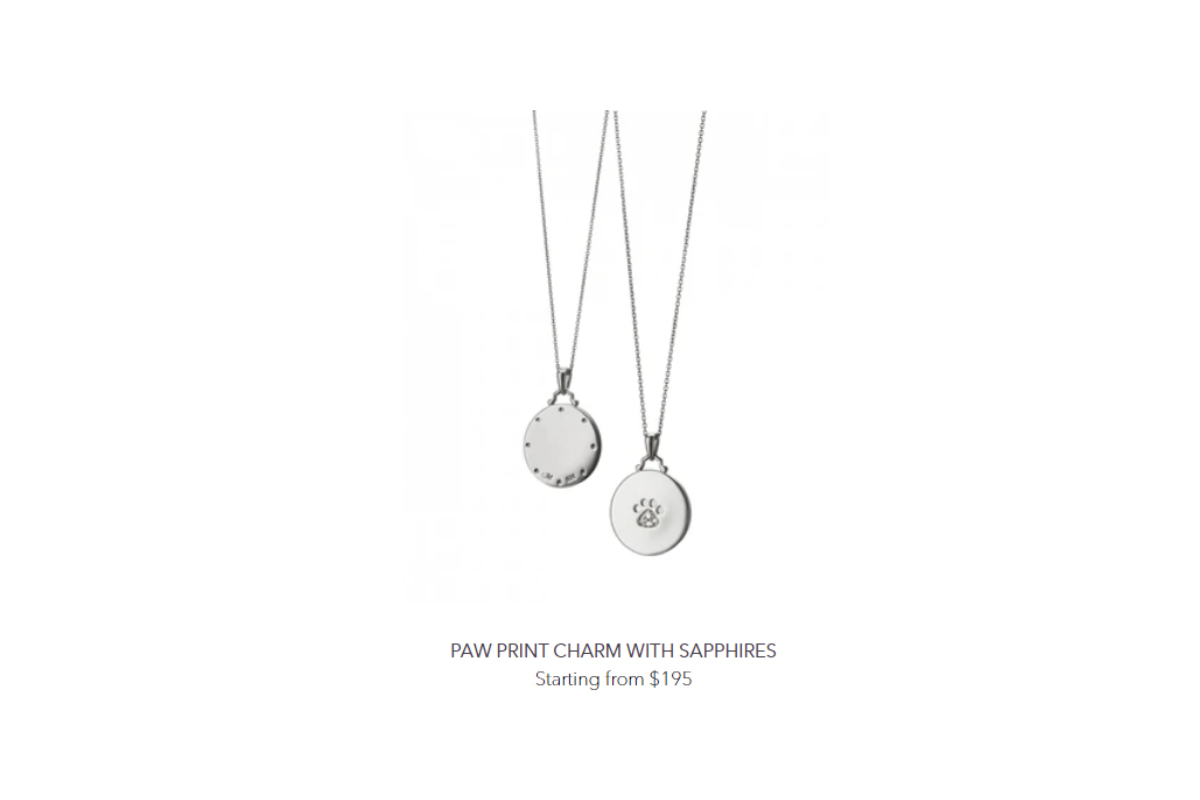 Keep the story going
As you go through life, you'll experience a countless number of moments you'll want to mark. And what better way to do that than to build your own personal story through the medium of jewelry?
Not only will a charm necklace help you to encapsulate those big life events, but it'll also be something you can both keep close to you at all times and show off to the world on a day-to-day basis.
How are you going to use your charm necklace to tell your story? Which milestones would you most want to celebrate?