Today we launched a new collection we're very excited about - our Agate Collection...And More! featuring malachite, agates, sodalite, and other special gemstones. These incredible stones have a ton of meaning and also happen to be both stunningly beautiful and fascinating to look at. Here, Monica shares a little bit about what inspired the Agate Collection…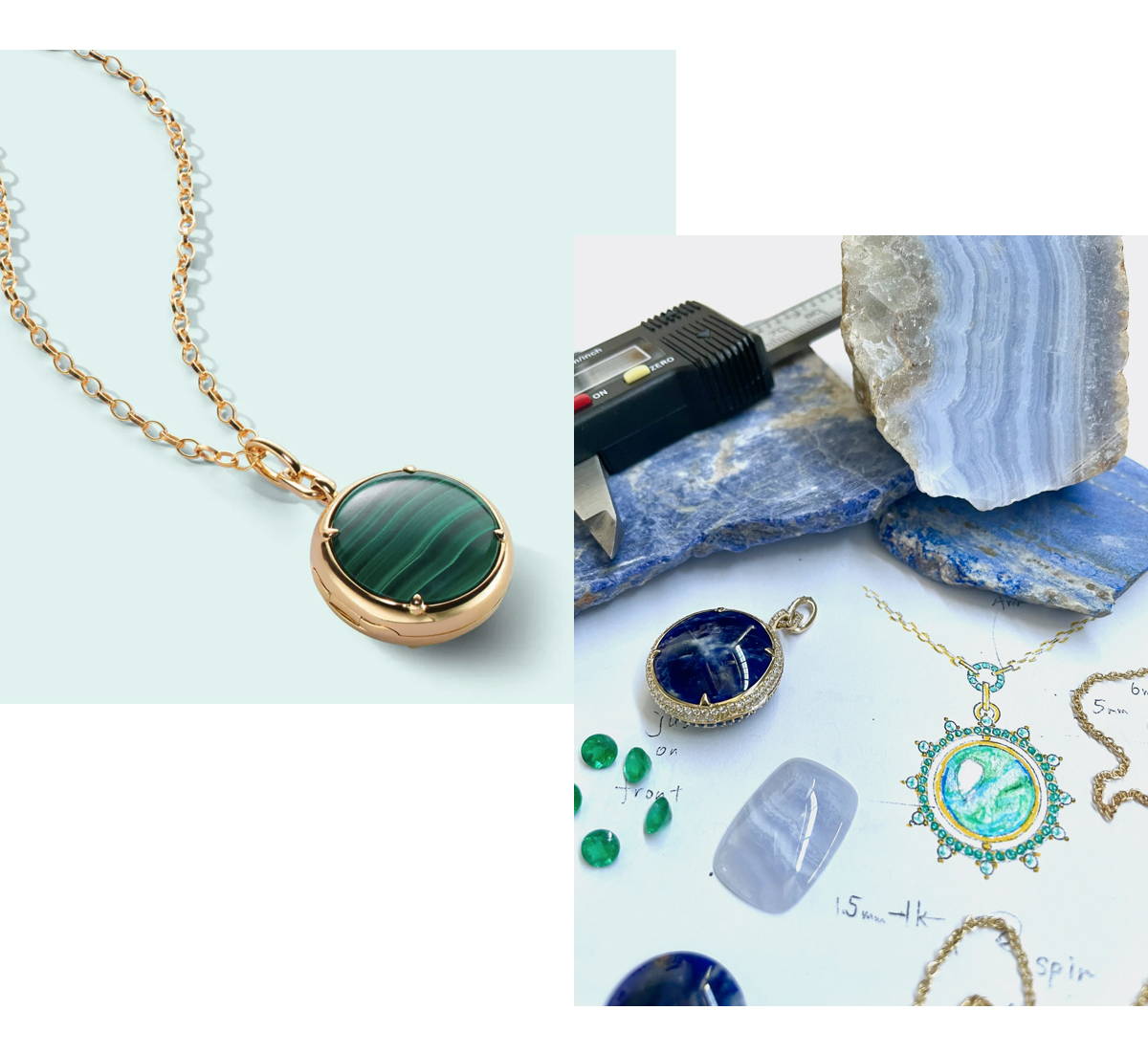 I started painting again during the pandemic, and it was one of those things that really brought me so much joy and inspiration. It also led me to relooking at other artists I had admired over the years, which gave me lots of new ideas for our jewelry. What was so fun about painting was just using as much color and texture as I felt like…no one to critique my work other than myself…it was all about - does it make me happy and does it inspire me?
Years ago, one of our stone suppliers had these very large boulders of Agates in his basement, which they shared with me and they never left my mind. I knew I had to do something with them but wasn't sure yet what it was. While painting with watercolors I appreciated all the layers of color and how they flowed into one another and made new shapes, textures and colors. It reminded me of all those large pieces of stone which were filled with thousands of layers, stripes, veins, drips and textures exposing details inside the actual stone that just never stopped giving. While looking at the stones, there is a painting in every inch you see - especially if you take out a magnifier. It also doesn't hurt to know that Agates bring us positive energy! They are healing…representing all things positive and bringing stability, focus and less anxiety. They are also known to bring luck.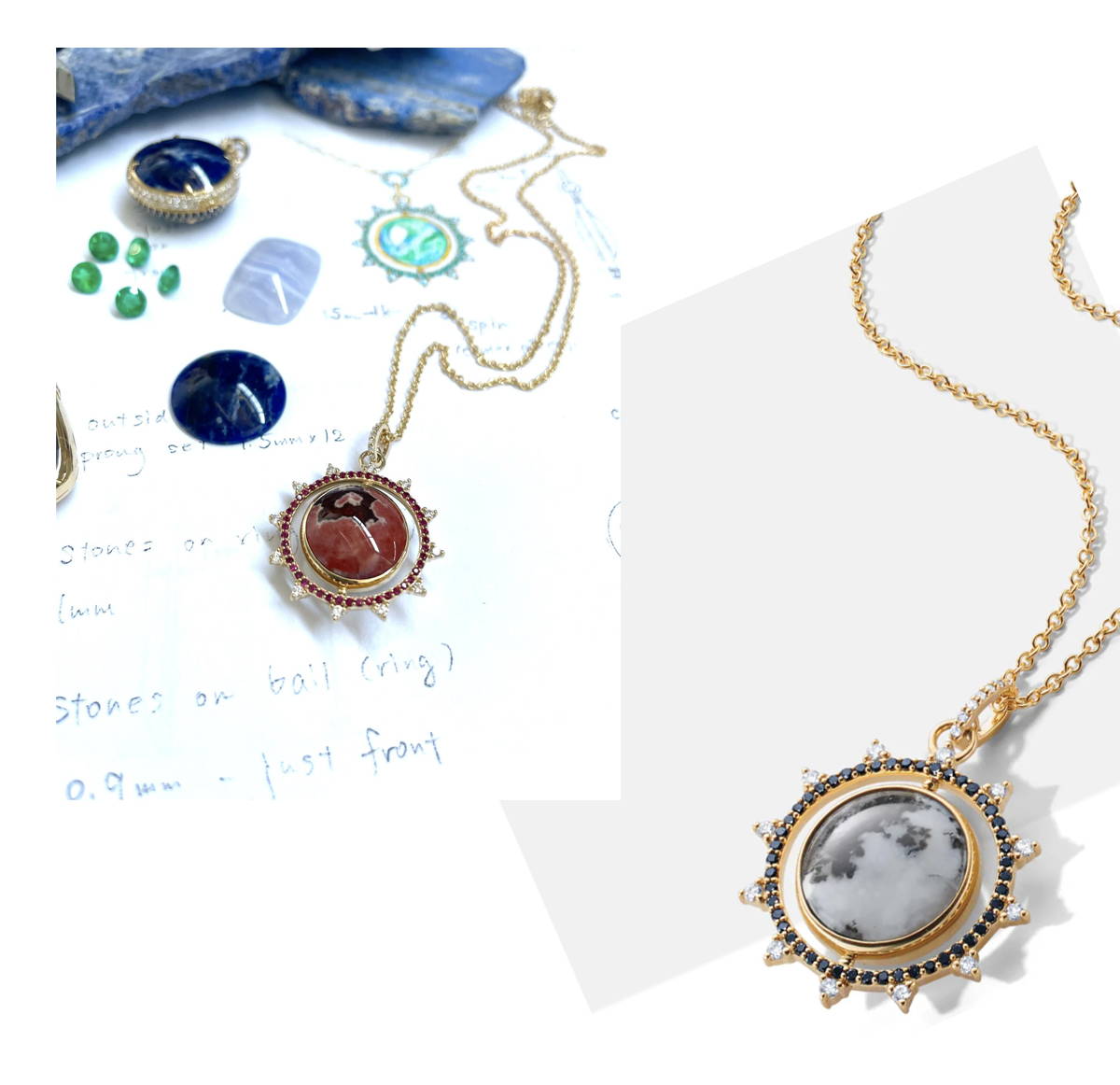 These multiple quartz minerals were all waiting to be chosen. It became the search for the most interesting and prettiest part of the stones. The real beauty came out when we cut it and polished it, allowing it to become this amazing gemstone it was born to become! You might find some that speak to one another in color but not in texture and design…every piece almost becomes a one of a kind because of these characteristics in the gemstone. What started as a journey into these agates went even farther into Jaspers, Lapis, Chalcedony and Sodalites. The adventure continues…It is an artistic journey that for me as a designer has been very rewarding!