Snakes are without a doubt one of the more popular animals featured in jewelry throughout history. We love snake jewelry - everything from snake necklaces, snake charms, snake bracelets and snake rings - because not only is it often very beautiful, but we find snakes and the message and meaning behind them to be very empowering for women. In our case, much of the snake jewelry we offer is inscribed with the words 'Never Fear' and is meant to make the woman wearing it feel fearless in her day to day life - as snakes often do! Here are a few of our favorite styles - you're bound to find one that's right for you!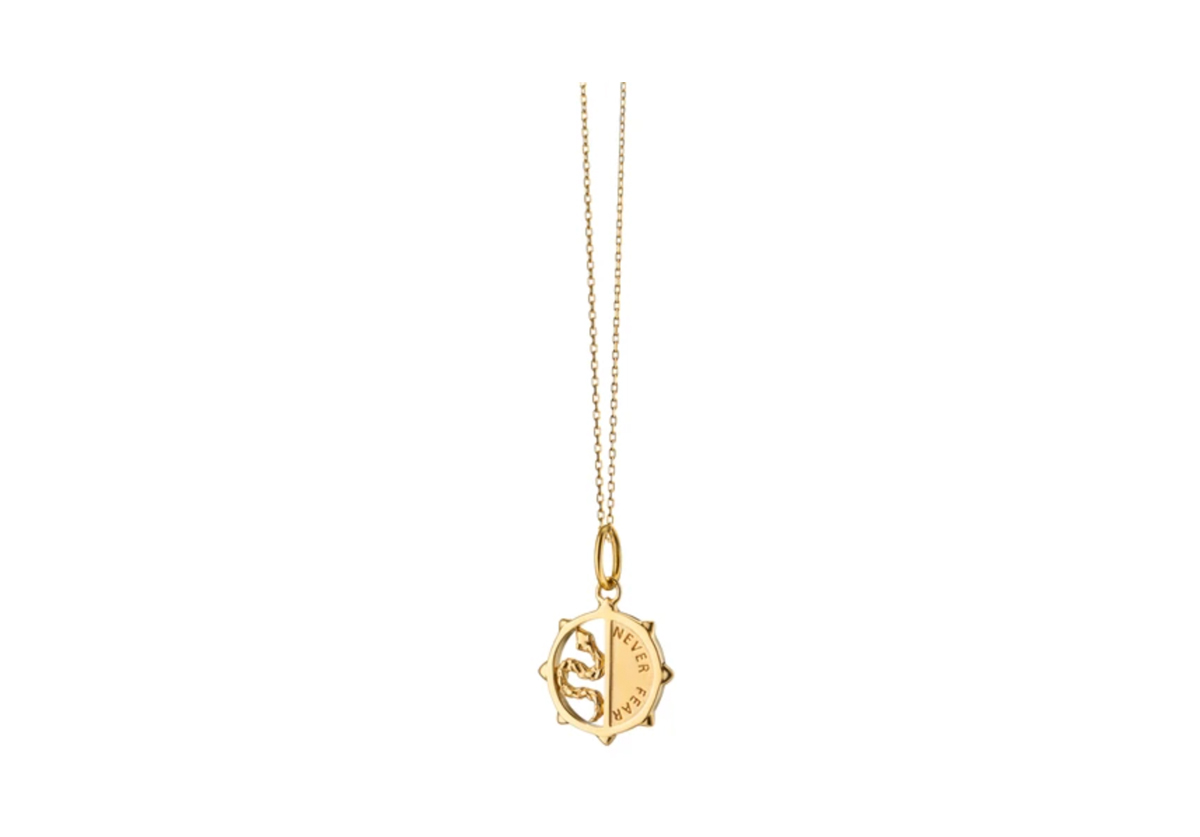 Mini 'Never Fear' Snake Medallion
This mini version of our 'Never Fear' snake medallion is the kind of charm necklace you can incorporate seamlessly into your necklace. It's delicate enough that you'll rarely want to take it off, but impactful enough to be a conversation starter and add tremendous style and meaning to your story.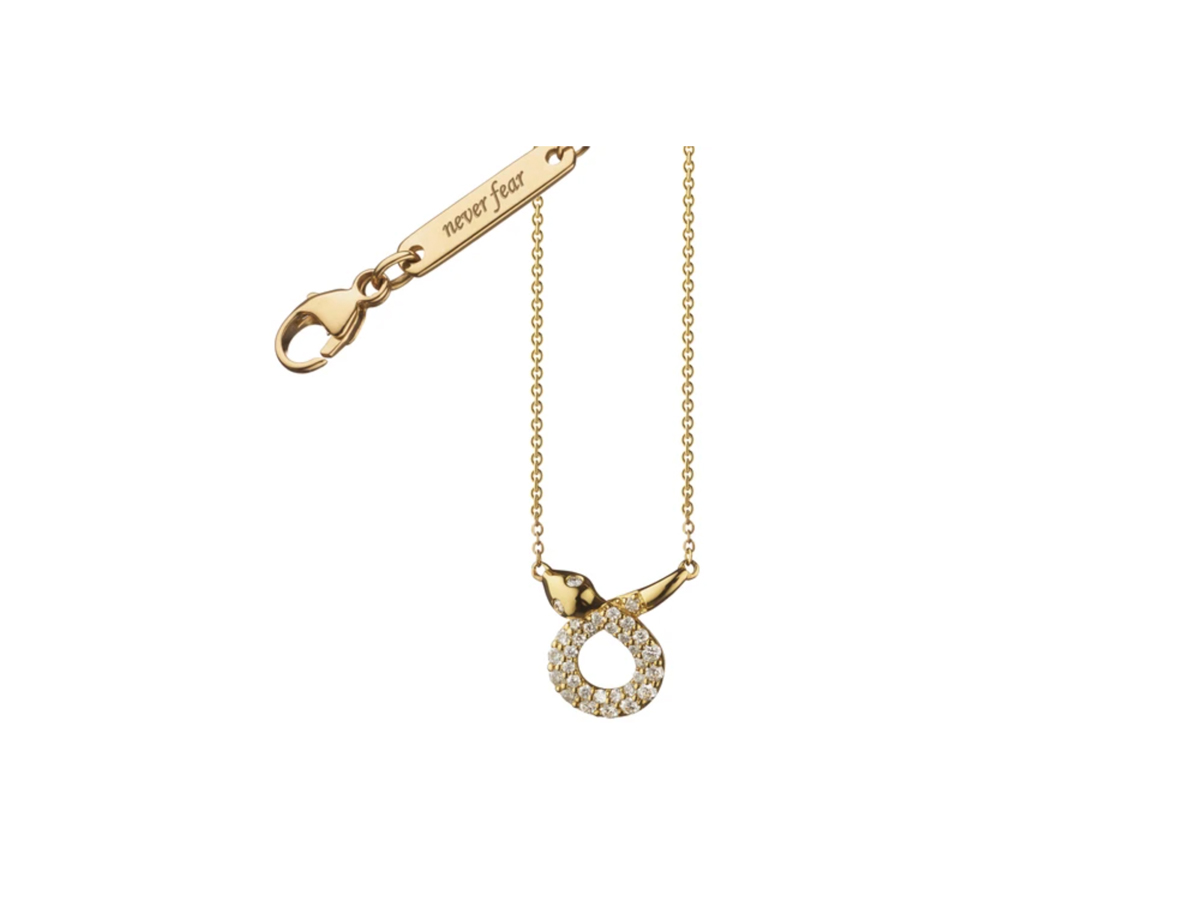 Diamond Snake Critter Necklace
We love this 18k gold and diamond snake critter necklace for its subtlety. It's the perfect tiny piece that looks beautiful on the neck and attracts just the right amount of attention. We rarely take off our critter necklaces, which are so easy to wear you practically forget you have them on.
'Never Fear' Poesy Snake Ring Necklace
We love this 'Never Fear' poesy snake necklace in black rhodium, which is so unique and unlike many of the necklaces you see in 18k gold or sterling silver. The color goes with just about everything - it's edgy enough to look refined and elegant, and casual enough to wear everyday.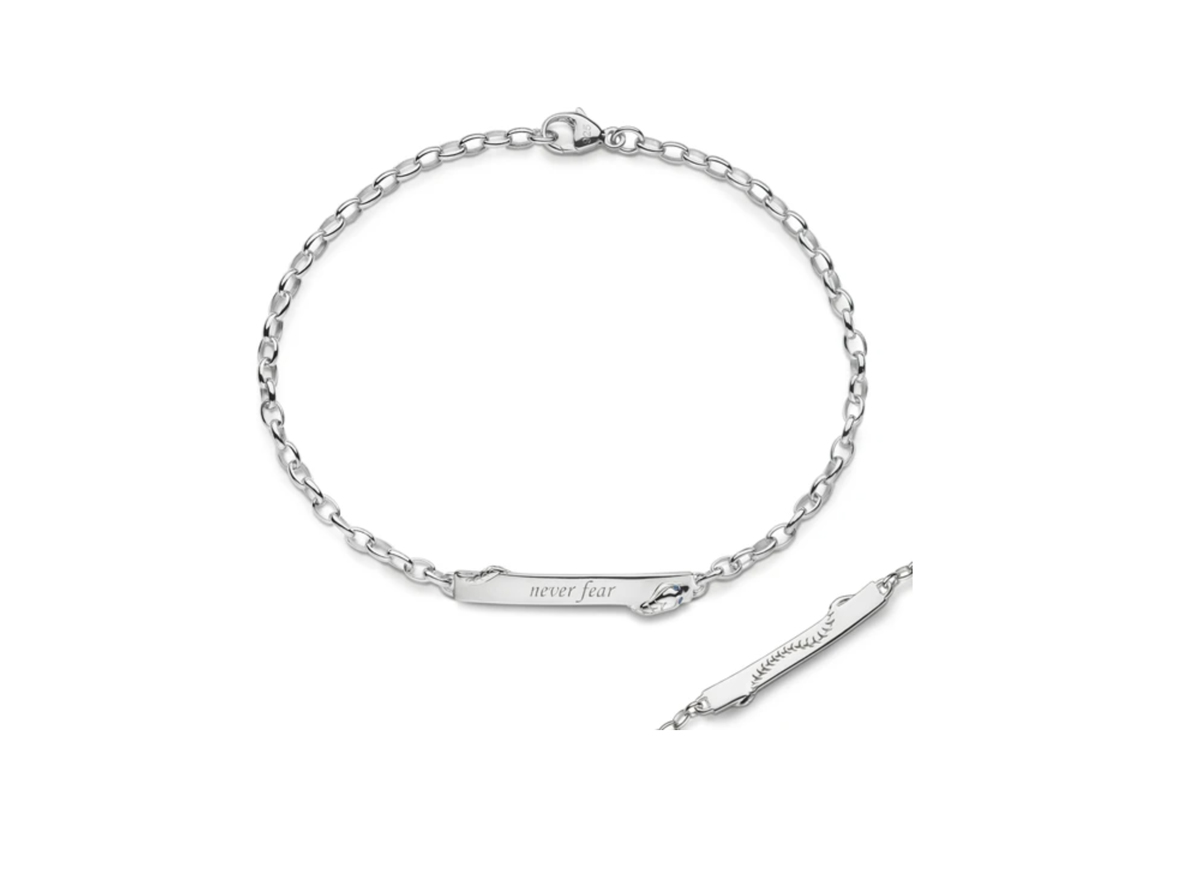 'Never Fear' Snake Poesy Bracelet
This sterling silver snake poesy bracelet is another easy-to-wear piece that you can wear for days without taking off. Our poesy bracelets are special because they each have a unique meaning, and this one will empower you every time you look down at your wrist, and is a constant reminder to be fearless.
Two-Tone Never Fear Snake Medallion
Our larger snake medallion is one of our favorite charm necklaces in our collection. We especially love this two-tone version, as we always love any opportunity to mix silver and gold. This piece mixes beautifully with your silver or gold pieces, and truly stands out.