In Part 1 of our 'What To Put In Your Locket' posts, we shared 10 ideas for what to share and put into your locket. From a piece of your wedding dress to your child's handprint (and of course photos of your family and pets), there are a bevy of ideas for how you can personalize your locket. Today, we're sharing a few more unique and unexpected ideas to make your locket necklace truly personal and special. Monica has always said that locket necklace's are sexy; they hold a women's secret. Often people assume that means they hold a photo of a loved one, which is often the case and is of course one of our favorite ways to fill a silver or gold locket necklace. Having said that, there are so many other ways to fill that locket that are creative and different in how they tell your story - and may be more reflective of your personal voice. Here are 8 new ways to tell your story...
8 Things To Put In Your Locket NECKLACE...
1. Fill your locket with an instagram-style image from a trip with family or friends. Whether it's Paris, a safari, or a lake house in Maine, trips often create lasting memories that we all love to carry with us.
2. Write in a line from your favorite classic movie or song. We're big movie buffs, and quote movies regularly, so for us, this is a great way to show a bit of who we are. Need a good suggestion? "We'll Always Have Paris" is a perennial favorite.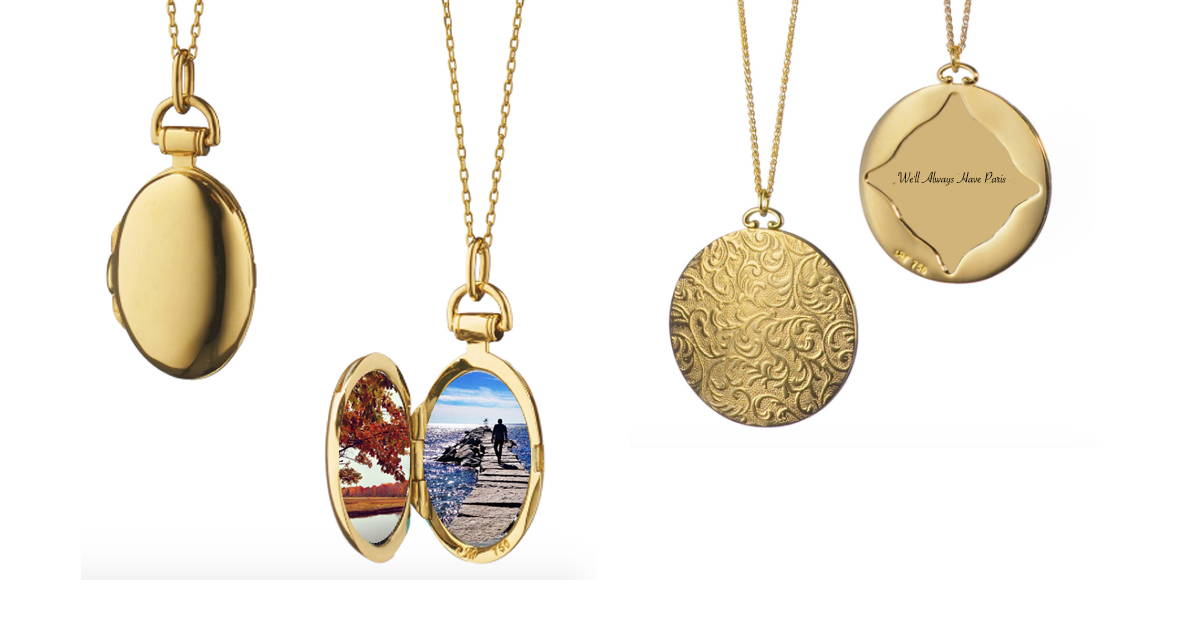 3. Wear a piece of your child's artwork - perhaps a self portrait they did in school - to remind you of his or her endless creativity. It's a special way to fill your locket necklace with something from your child (besides a photo of him or her).
4. For a nice alternative to your usual iPhone images, scan in your favorite polaroid images from your childhood and shrink them down over at our locket bar for a perfect and different fit.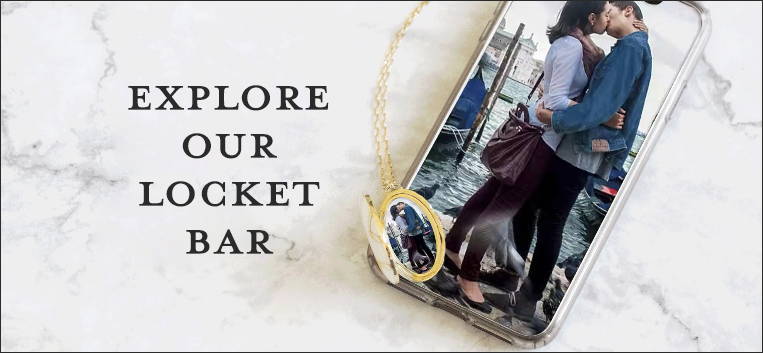 5. Put in a famous photograph or piece of artwork from an artist or photographer that inspires you. Who said you can't look at a Monet every day?
6. Fill your silver or gold locket necklace with an image of or from a special meal you shared with family and friends, whether it was on a trip, at your favorite pizza place, or just a simple meal prepared at home (that you couldn't help but snap an instagram-capture of!)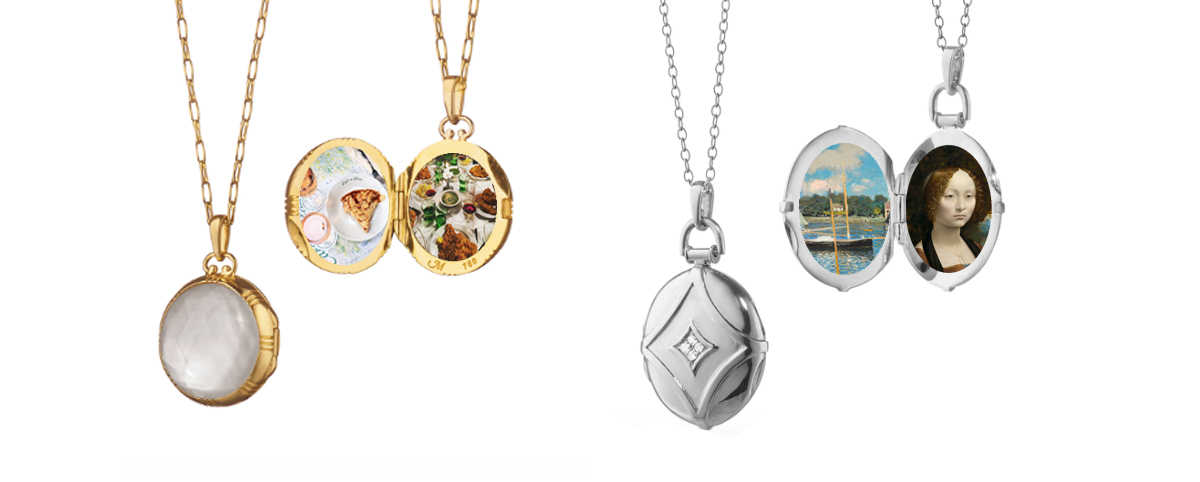 7. Instead of your own initials, have the initials of someone important to you engraved inside. It's a unique and different way to carry them around with you.
8. Take a 4-image locket and fill it with highlights from a short story you love. You can create your own page-turner to hang around your neck, and keep the story close to your heart.