Cold weather often makes us inclined to be a bit lazy when it comes to styling our jewelry. Oftentimes all we want to do is throw on an oversized sweater and call it a day. It seems a shame to retire our favorite pieces for the winter, and jewelry often brightens up a dreary winter outfit more than anything else. Here are three ways to style and showcase your jewelry in the cold weather, and still keep warm...
Style Your Jewelry Over a turtleneck
Whether it's stack of bangles or charm bracelets, delicate necklaces and lockets, or a statement charm necklace on a long chain, styling your jewelry over a turtleneck is the epitome of chic. A thin black or white turtleneck is the perfect way to go, and serves as a blank canvas for any and all of your favorite pieces.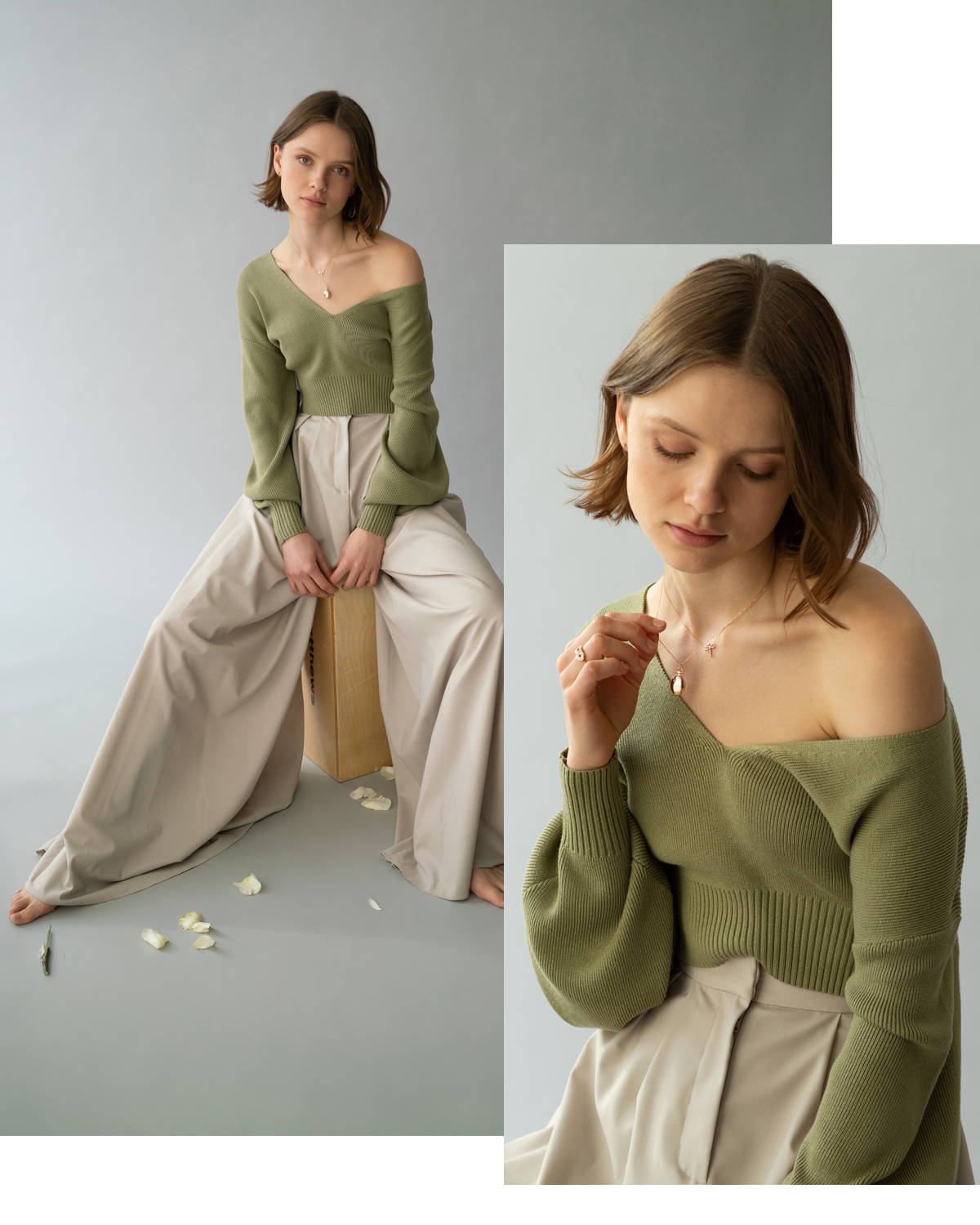 Pair a delicate charm necklace or locket with an off-the-shoulder sweater
A sweater can be tough to style jewelry with, particularly if it's a heavier one. We love an off-the-shoulder sweater with a short charm necklace or locket necklace, like one from our slim locket collection. It's the perfect look to wear out for dinner on a cold night, and allows you to keep warm while still showing off your favorite piece.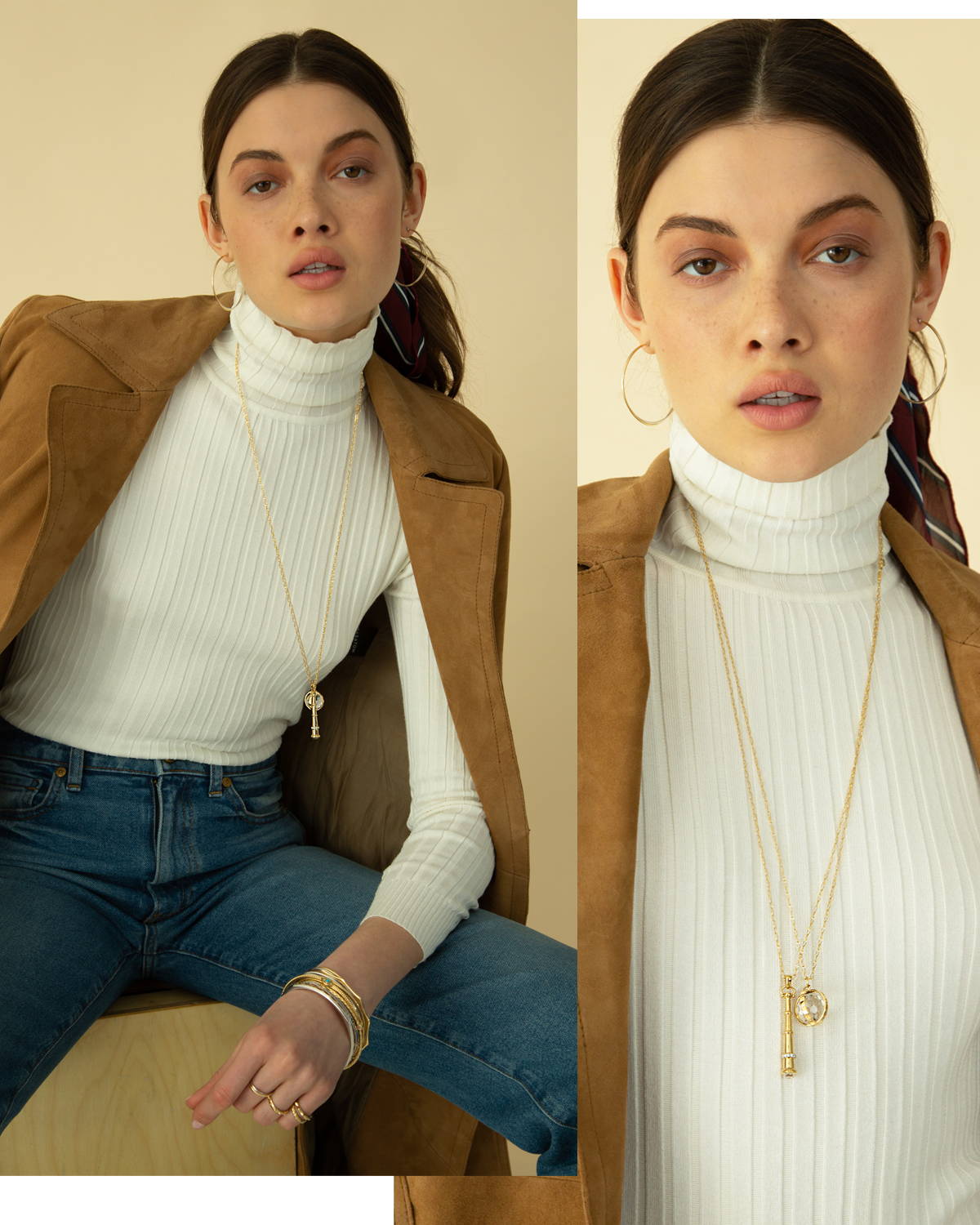 Accent long necklaces with a statement jacket
Make your jacket part of your outfit by pairing a few longer necklaces that stand out with a jacket you can still wear inside, like a suede blazer or light trench. It's a classic look that evokes a seventies vibe, and allows you to get creative with your sterling silver or gold charm necklaces or locket necklaces. We love our Athena dream column charm on a long chain with this look, as shown in the images above.