Personalized graduation gifts are truly one of the most special ways to surprise your graduate. A personalized locket or charm necklace for instance is the perfect way to make them feel special, and ensure it's something that will mean something to them for years to come. Graduation gifts that feel personal are not only worn day in and day out, but often they are cherished and past down from generation to generation. Whether it's a locket you personalize with our locket bar, or an engraved poesy ring, here are some personalized graduation gifts that will truly amaze...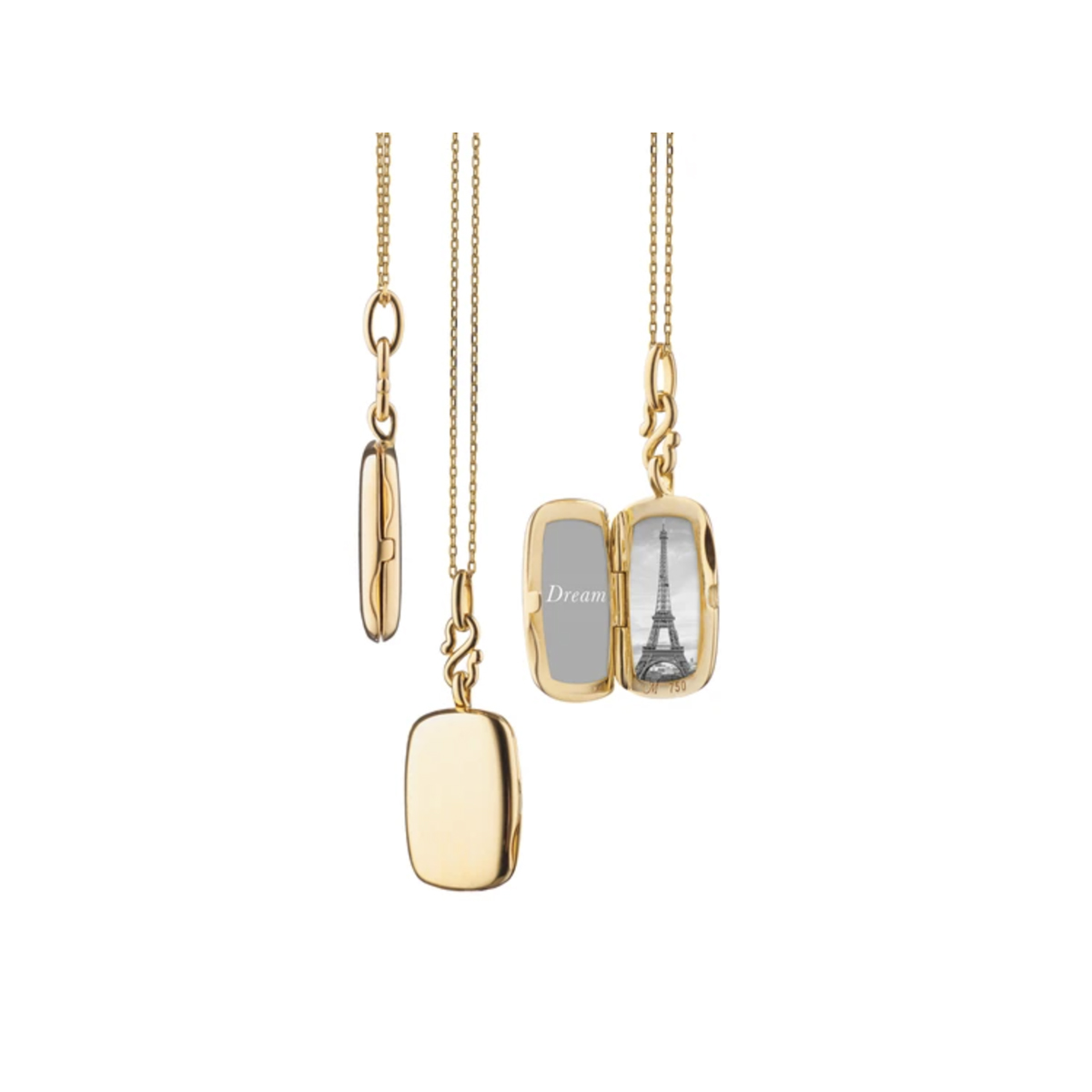 Your graduate will love our slim locket, which feels very modern and truly never goes out of style. Personalize it in our Locket Bar by putting your favorite word or quote inside to inspire them on the next leg of their journey. They will cherish it and most likely want to wear it every day!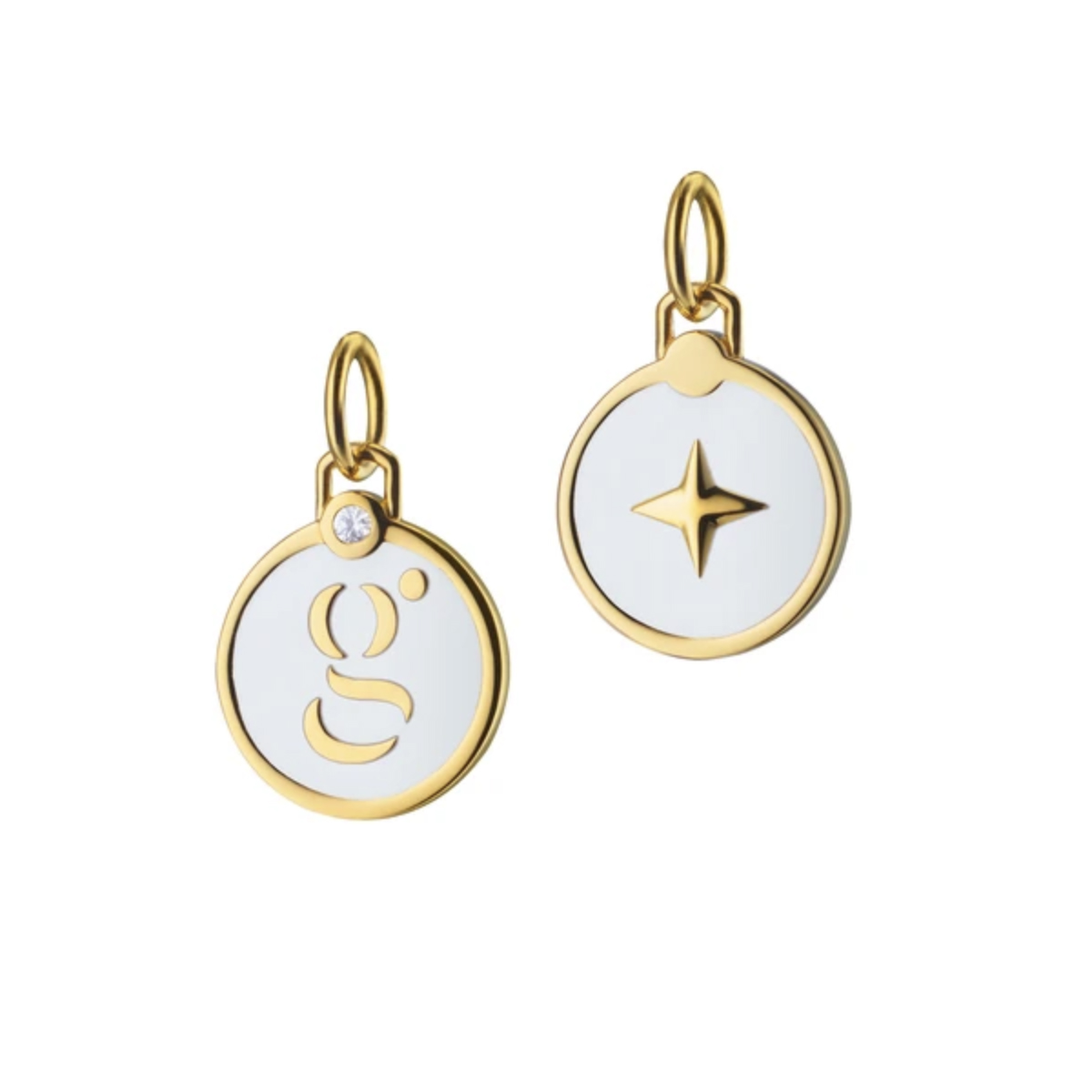 You can't go wrong with our initial charm necklaces, as they are the perfect way to personalize a very special gift for your graduate. You can of course gift them their initials, but you can also get creative and choose a letter or group of letters that holds special meaning for them. This is a one-of-a-kind and personal gift that they will cherish.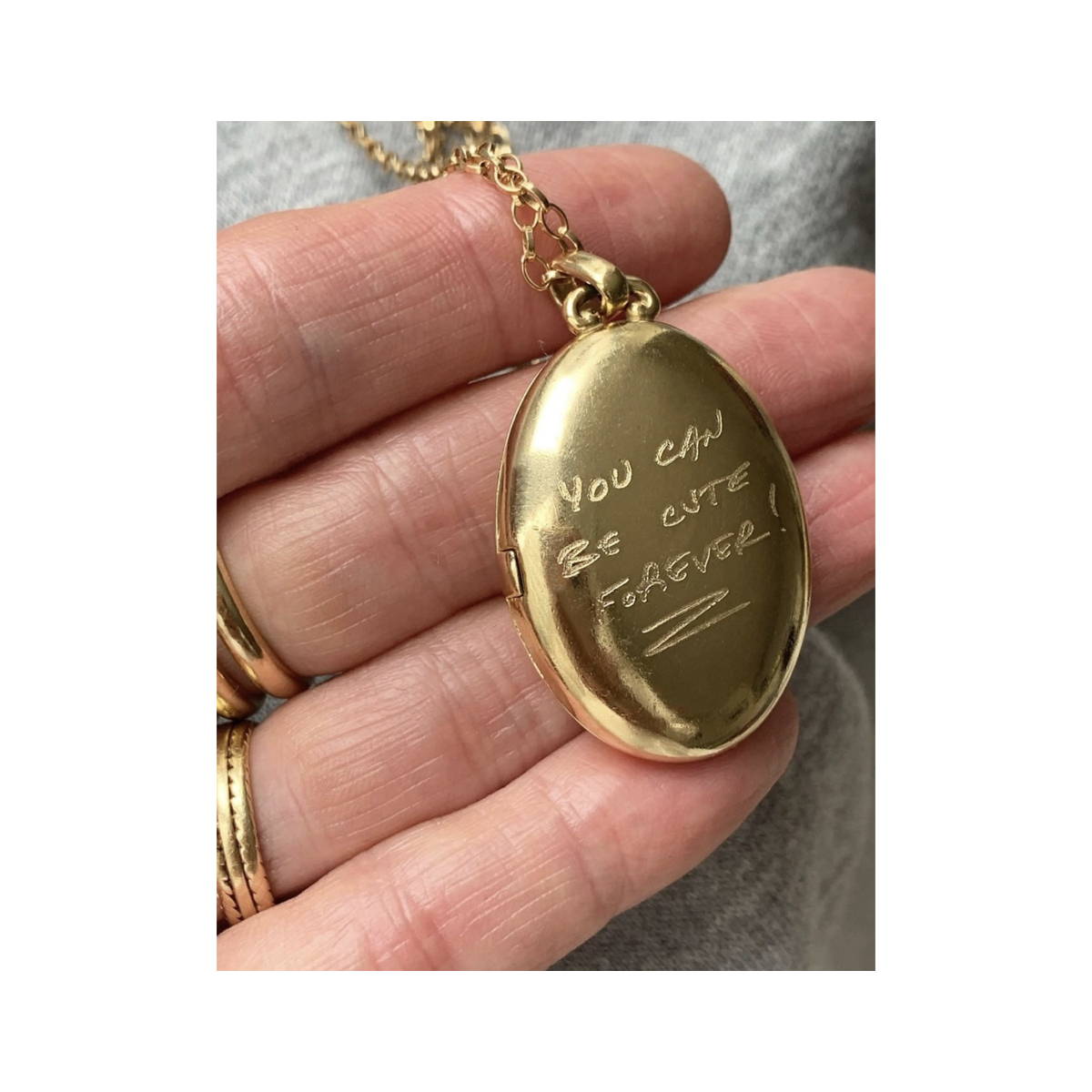 Our engraveable locket charm is the perfect way to add a major layer of personalization to your graduates gift. This is such a jaw-dropping gift and one that they will undoubtedly wear for years to come. You can fill the locket to add another element of personalization, or leave it empty so they can fill it with the many memories they will make on the next leg of their journey.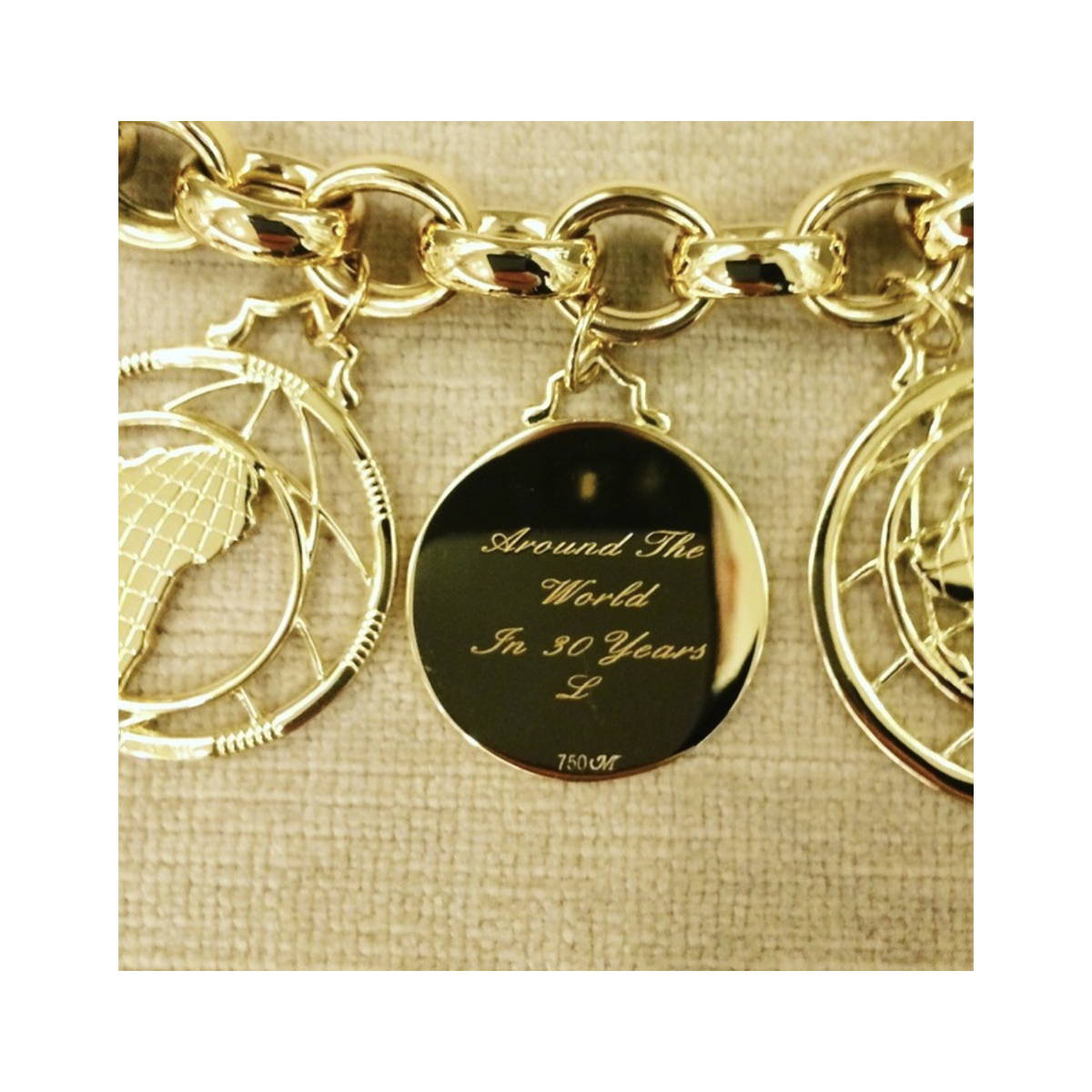 An engraved charm is another great way to personalize a gift for your graduate, and gives them an amazing piece to add to the story of their charm bracelets or necklaces. The above charm is an example of something that was engraved for an anniversary, but you can engrave absolutely anything onto your charm that will speak to your graduate! You can gift it them on a charm bracelet with plenty of room to add more charms as their journey grows, or give it to them on a necklace to mix and match with their other pieces. It's a wonderful way to let them remember this milestone and make it part of their story.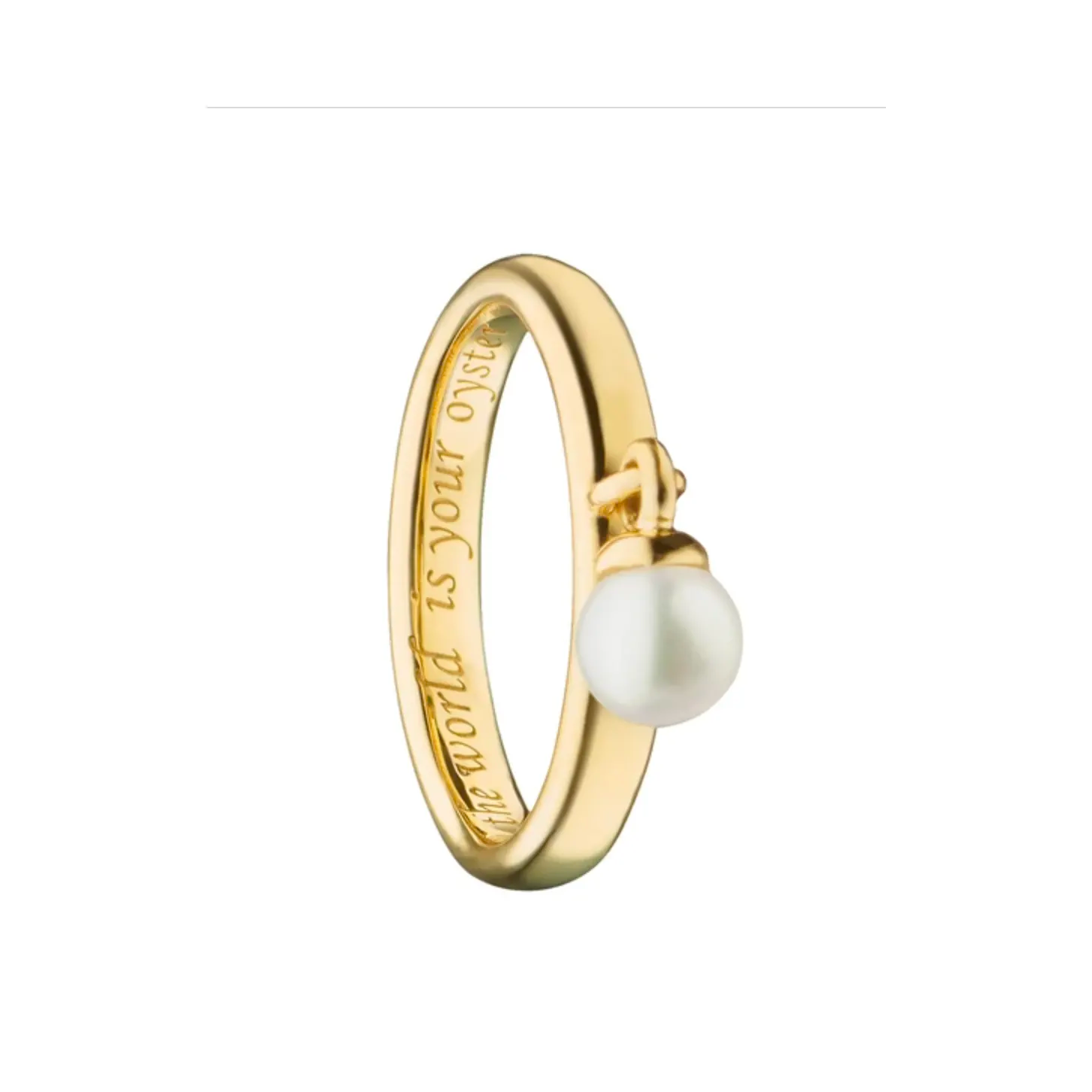 Our poesy stackable rings come with a wide variety of personal messages that will speak to your graduate - The World Is Your Oyster, Warrior, Invincible, One of a Kind... They are bound to be taken with whatever message you choose for them, and be moved by how personal it feels. A personal piece is such a powerful way to empower your graduate and add to their personal journey - that is why personalized graduation gifts are amazing!