Today, Monica shares the answer to a question she gets asked often: How do you create the perfect neck mess?
I often get asked, "How do you create the perfect neck mess"? A neck mess is basically a neck party...celebrations, life stories and milestones around a woman's neck worn daily to inspire and empower her.
Are there rules? Absolutely not! That is the point of a neck mess. It's about wearing the pieces you love and telling your story. Mixing the layers with different lengths is what can make this fun. I like to think the pieces I wear daily are like tattoos; they go with me everywhere, and they are my armor for my day. They are also a daily reminder for me of what is important. Our stories change daily - our paths and milestones are constantly moving and taking us down new paths. This is what makes life exciting.
I was a photographer for over 25 years
and then went into the jewelry business. Who knew? As women we are all storytellers. We cherish our stories and covet the parts of our lives that inspire us.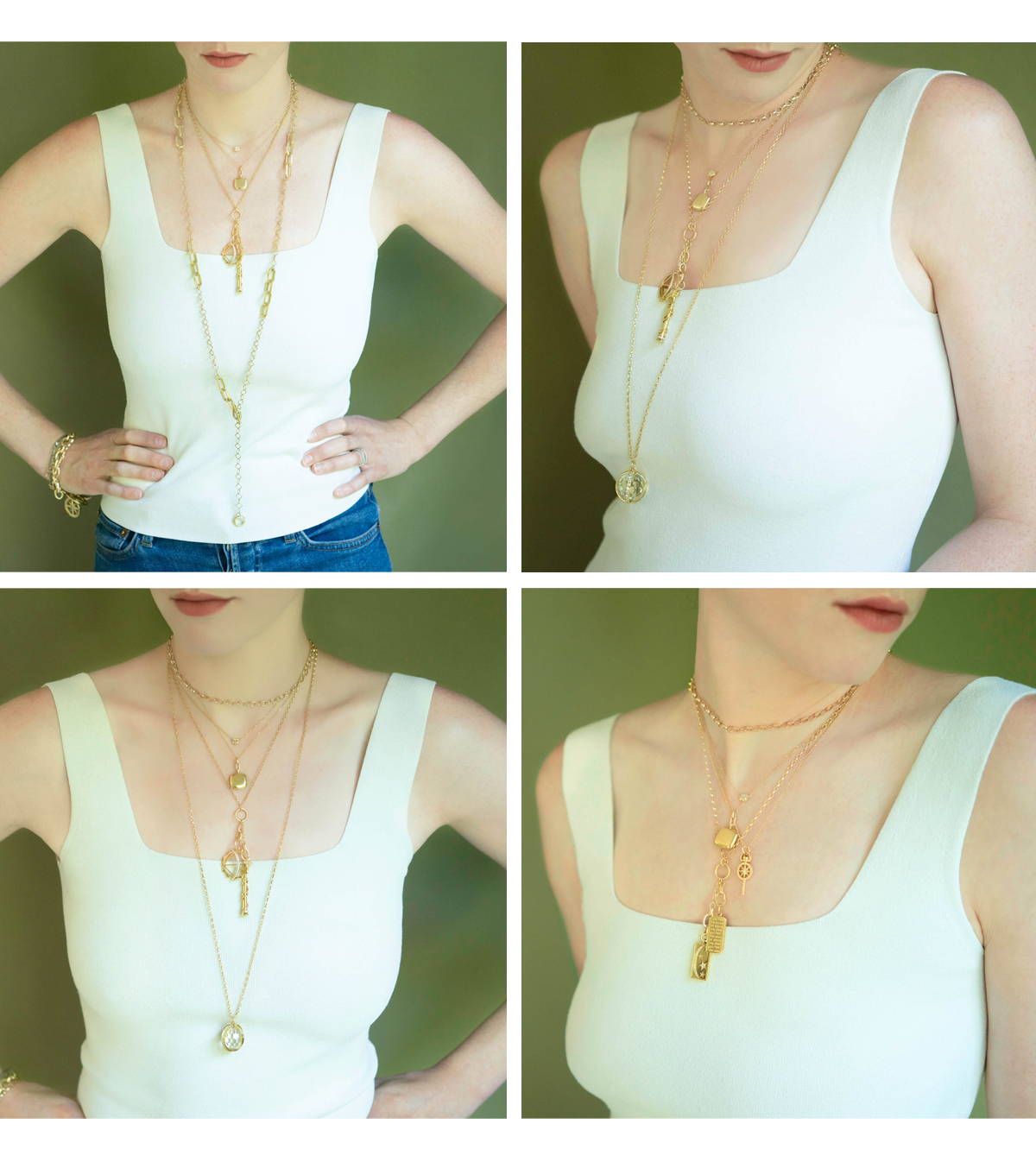 Your neck mess is really like wearing a charm bracelet around your neck - and how you choose to create this is up to you.